Aaron Rodgers Declines Green Bay Packers Extension That Would Have Made Him the Highest Paid Quarterback
Showing that it really isn't all about the money.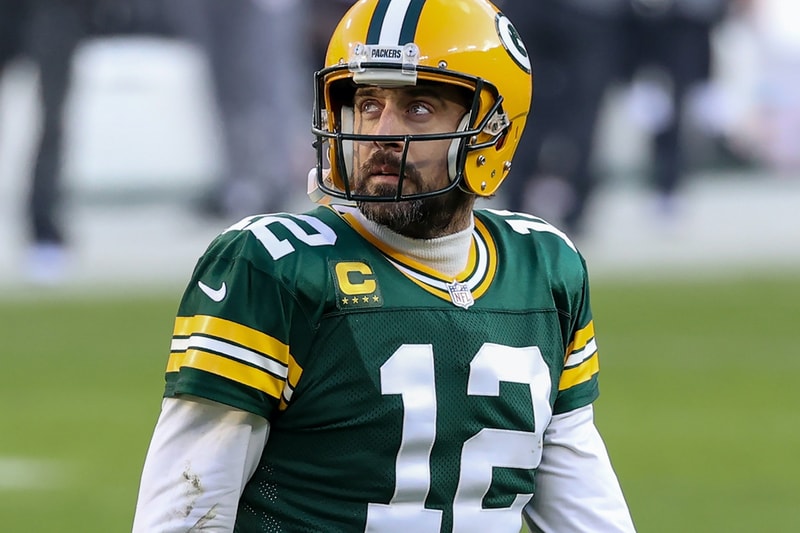 Aaron Rodgers has reportedly turned down a two-year extension contract with the Green Bay Packers this offseason. Had Rodgers agreed to the deal, Rodgers would be tied to the Packers for five additional seasons, making him the highest-paid quarterback and player in the NFL.
Sources have confirmed that Rodgers does not want to return to the Packers due to issues with management. The Packers, however, have remained adamant on keeping the three-time MVP, promising to not trade him. In the past, Rodgers touched on his issues with the team, including the lack of communication between himself and the team's general manager, Brian Gutekunst. In 2020, Rodgers made it known that he was not notified in advance when the team decided to trade up to draft Jordan Love as a quarterback.
Back in May, he told SportsCenter, "With my situation, look, it's never been about the draft pick, picking Jordan. I love Jordan; he's a great kid. [It's been] a lot of fun to work together. Love the coaching staff, love my teammates, love the fan base in Green Bay. An incredible 16 years. It's just kind of about a philosophy and maybe forgetting that it is about the people that make the thing go. It's about character, it's about culture, it's about doing things the right way."
It remains to be seen where Aaron Rodgers will go next season or if he will continue with the Green Bay Packers.
In other NFL news, Los Angeles Rams' Cam Akers to miss 2021 NFL season due to injury.