Los Angeles Rams' Cam Akers To Miss 2021 NFL Season Due to Injury
He finished the previous season as the Ram's leading rush.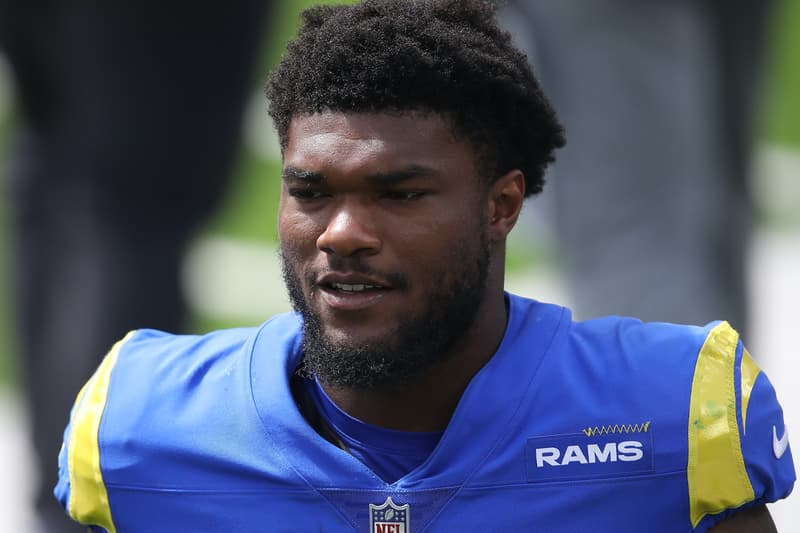 Los Angeles Rams' top running back has suffered a torn Achilles during training camp, forcing the star athlete to miss the upcoming 2021 NFL season.
Last year, Akers finished the season as the Ram's leading rusher. The season saw the young player average 6.3 attempts per game to over 20 in the latter part of the season. From Week 13 through to the Super Bowl LV, Aker had 645 rushing yards, the fourth most in the entire NFL. It gave the Rams plenty of hope for the 2021 season, which was expected to place Akers at the focal point of the Rams' playbook.
In a press appearance earlier this week, Coach Sean McVay said, "We've got some young backs on our roster that I'm intrigued about seeing how they handle this opportunity. I don't know that the veteran route is something that we would rule out, but it's not something that we're immediately looking to address right now."
For the time being, the Rams might have to place their hope on another backfield committee. Under Coach McVay, the Rams made the playoffs in each of the three seasons with the team averaging 120-plus rushing yards. Though Akers will not join his team on the field, the team's acquisition of quarterback Matthew Stafford still gives them a contending chance at the Super Bowl next season.
I just want to thank any and every person sending prayers my way and wishing me well. I hate this happened but I'm in great spirits and I understand God makes no mistakes. I'll be back better than ever in no time I'm a soldier. Again, thank you ??.

— Cam akers (@thereal_cam3) July 20, 2021
In other sports news, Lewis Hamilton has faced criticism for the dangerous collision at British Grand Prix.