Krispy Kreme Places a Fun Twist to Carnival Treats With Its New Summer Release
For a limited time only.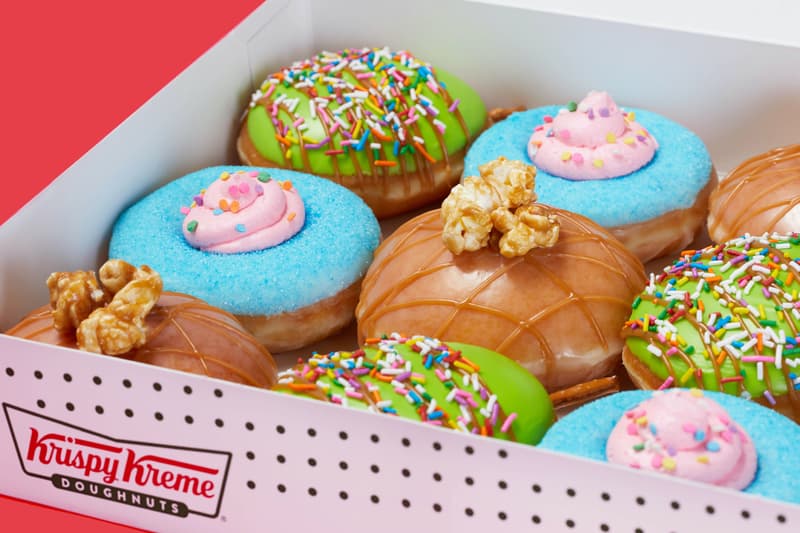 Krispy Kreme is back with a new set of flavors for the summer, this time channeling the beloved whimsical summertime carnival experience.
Krispy Kreme's latest Carnival C0llection is set to feature three new doughnuts including the Caramel Apple Doughnut, which is a shell doughnut filled with caramel apple-flavored Kreme dipped in green apple icing with caramel drizzled on top. The doughnut is finished off with rainbow sprinkles and a pretzel stick. The Cotton Candy Doughnut brings back the taste of childhood with its dusted cotton candy sugar layer that is also topped with butter cream and rainbow sprinkles. The Caramel Popcorn Doughnut is for caramel lovers, topped with a sugary drizzle and popcorn pieces.
This summer, Krispy Kreme is bringing the carnival vibes to stores across the nation. Starting on July 19, the Carnival Collection is available for a limited time only.
In other F&B news, Smucker's upgrades its Uncrustables lineup with two new pepperoni snacks.