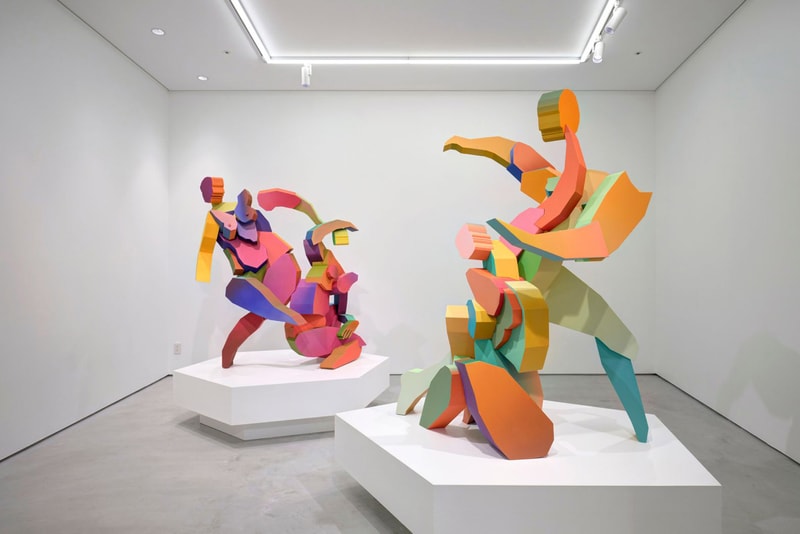 1 of 6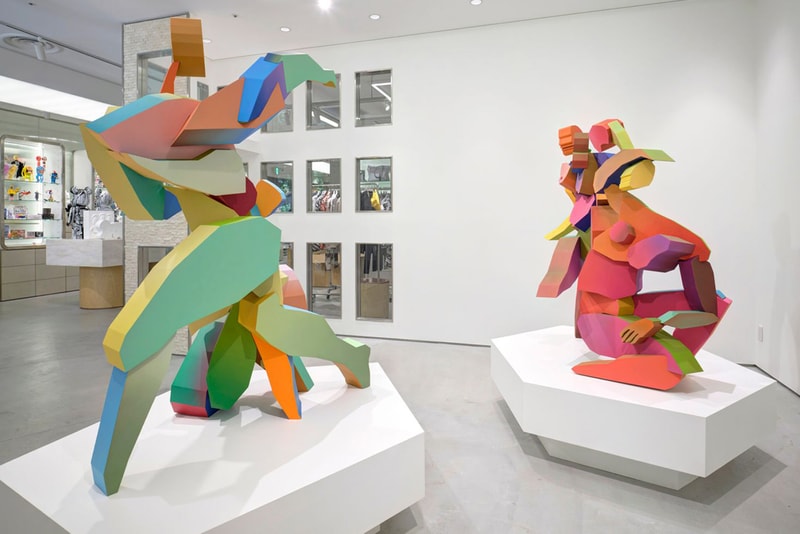 2 of 6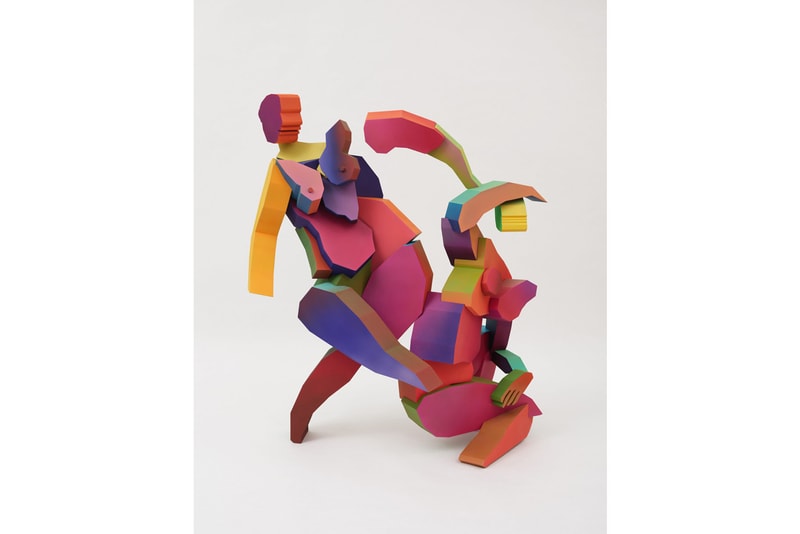 3 of 6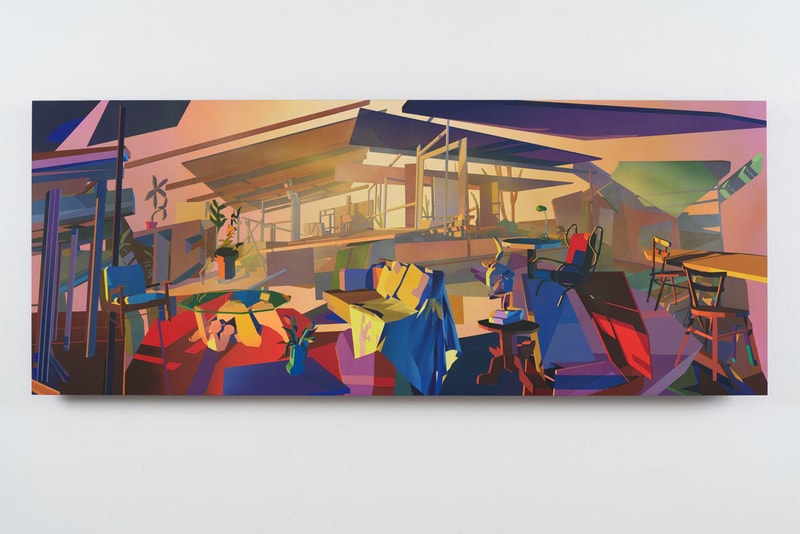 4 of 6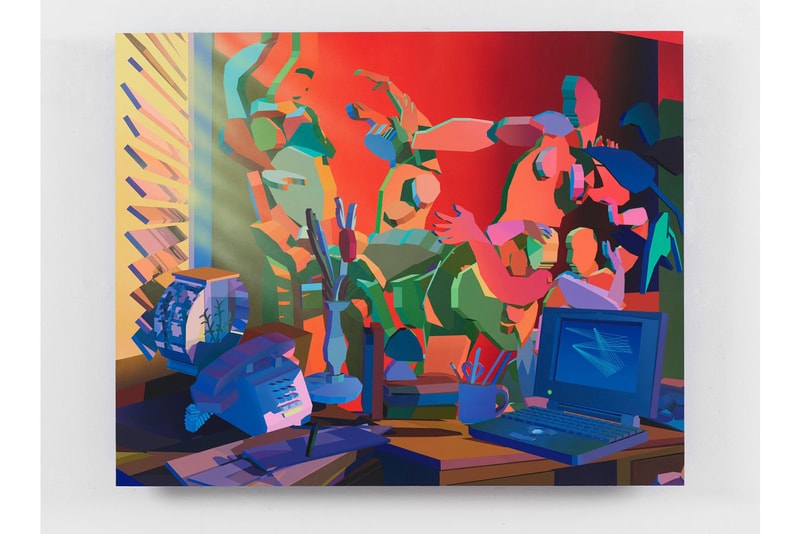 5 of 6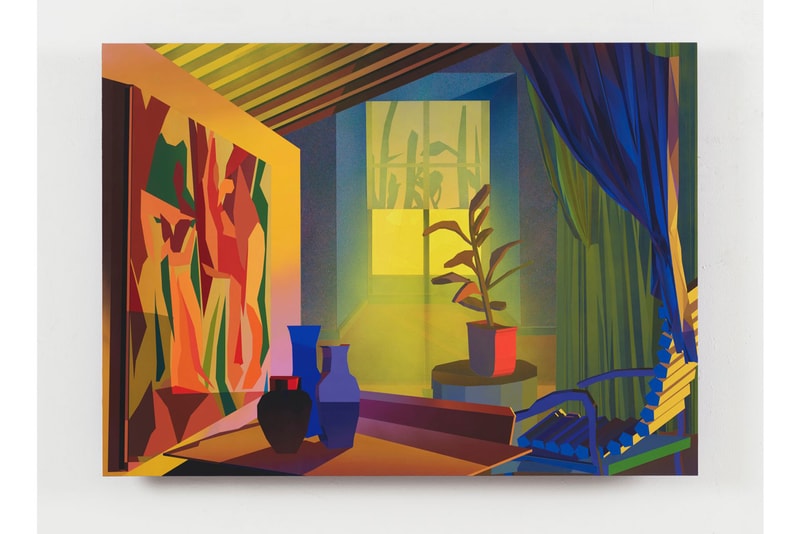 6 of 6
Jonathan Chapline Presents a Tandem Solo Exhibition at NANZUKA
Entitled "Statuesque" and "Private Domain"
---
NANZUKA is currently showing a tandem solo exhibition by New York-based artist, Jonathan Chapline. In "Statuesque" and "Private Domain," rendering takes on a new meaning, as Chapline takes what is commonly used as a computer term and brings it within the sphere of traditional art making.
Peruse the gallery walls to find artwork and sculpture working in tandem, as if coming to life from wall to plinth — plinth to wall. Chapline has carefully simulated all the elements necessary for his paintings through 3D renderings on the computer. An approach that is becoming increasingly commonplace as the traditional process of sketching is being replaced by its digital counterpart. Some may find this method to be a rejection of the great masters of art history — from Paul Cézanne and Pablo Picasso, to Philip Guston and Thomas Hart Benton. But really, what Chapline has done is studied all of these artists before him to arrive at a mark that is uniquely his own. An image of the undeniably digital age we live in.
These two bodies of work aim to uncover the relationship between the changing light of the day and express the relationship between time and space. Altogether, Chapline has created three new paintings and two sculptures for the tandem show. In one of the paintings, Disassembled Home, the artist arranges components of the house separately, as if parts of a dollhouse but the light covering the entire space unites the atmosphere giving us clearer context.
"Statuesque" runs at NANZUKA 2G until August 15, while "Private Domain" exhibits at 3110NZ until August 21.
In other art news, the Tate galleries have announced their 2022 exhibitions.
NANZUKA 2G
Shibuya PARCO 2F
15-1 Udagawa-cho,
Shibuya-ku, Tokyo
3110NZ by LDH kitchen
1-18-7, Aobadai,
Meguro-Ku, Tokyo