Golden State Warriors Reportedly Discussed a Trade for Damian Lillard
Could Dame be a new addition to The Splash Brothers?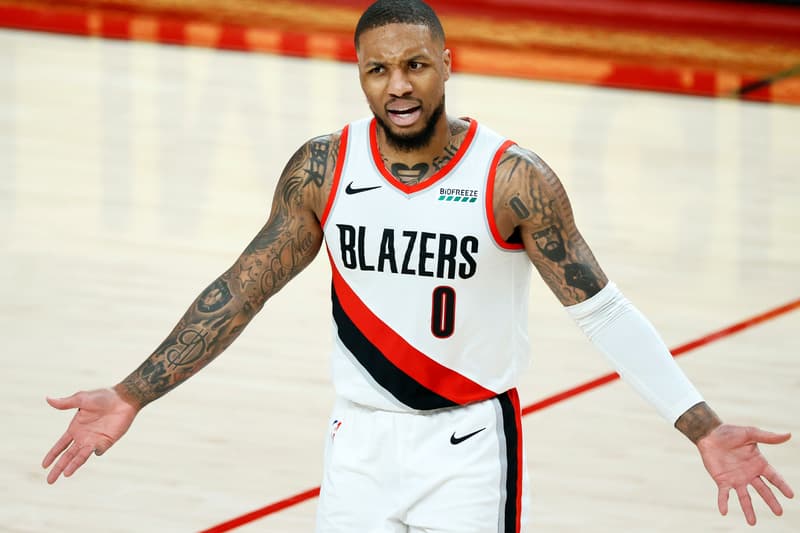 Damian Lillard has been at the top of NBA trade rumor discussions after recent details about him wanting out of Portland surfaced. Recently, reports indicated that teams like the Los Angeles Lakers and Clippers could be looking into trading for Dame, though the superstar point guard denied the rumors.
Possibly the most surprising team vying for the guard is Golden State Warriors. The Warriors already have a start point in Steph Curry and Klay Thompson is slated to return next season. However, according to The Athletic, the Warriors are considering a possible trade for Lillard, potentially creating a package around Andrew Wiggins and James Wiseman.
It has been confirmed that calls were made to discuss the initial idea surrounding Lillard and acknowledgment that the "theoretical offer would be competitive. If the Blazers decided to trade Lillard, a complete rebuild seems like the wisest path and there aren't many better rebuilding trade packages dangling out there right now than James Wiseman, the seventh and 14th pick in the upcoming draft, plus more future firsts, attached to Andrew Wiggins as salary match filler."
In order for the trade to work, it would require more than just technical abilities. Team chemistry and ball movement between Lillard, Curry and Thompson would be key. No further details of initial conversations have currently been revealed.
Elsewhere in sports, Floyd Mayweather thanked Poirier for beating McGregor after he cashed in big on his winning bet.