Rideshare Service Halo Introduces Driverless Cars That Can Be Delivered Remotely
The car service of the future.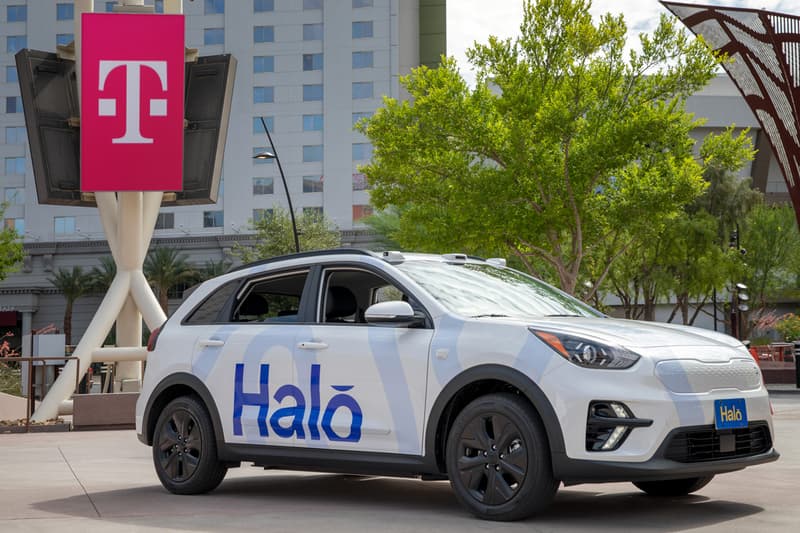 T-Mobile has ventured into driverless cars in a partnership with Las Vegas-based startup Halo. The new car service currently consists of a fleet of five autonomous cars that are powered on 5G, the same network that provides connectivity to most cell phones today.
The service works similarly to other ride-hailing companies by connecting users to a car through an app. A Halo car, however, is actually driven to its user by a remote operator. From there, the user can get behind the wheel and drive the car as normal for their trip, after which the remote operator will take over the car and head on its way to the next customer — no parking needed.
"Driverless cars! Fueling this kind of startup innovation is part of why we've built the biggest, fastest and most reliable 5G network in the country," T-Mobile CEO Mike Sievert said in a press release. "Innovation and driving change for the better is our DNA at the Un-carrier, and we've unleashed a 5G network that will transform industries and change our world for the better."
Beginning earlier this year, Halo has been utilizing the T-Mobile's 5G network to drive remotely in Las Vegas, and plans to roll out their service later this year in urban parts of the Las Vegas Valley. The company has also committed to using electric vehicles in their resolve to reduce carbon emissions in the city. Halo is a graduate of the 5G Open Innovation Lab co-founded by T-Mobile, which partners companies with 5G technology experts to foster creativity across markets.
While the integration of driverless vehicles into the automotive market seems to have been on the horizon for years, "full autonomy is a massive challenge from both a technical and social trust perspective that won't be solved for years to come," Halo founder and CEO Anand Nandakumar said. Still, Halo is making advancements in the field, and has developed "advanced safe stop" mechanisms that enable the car to immediately come to a full stop upon detecting a hazard. The cars also use Artificial Intelligence to learn the driving patterns of humans over time.
In other automotive news, BMW unveiled its futuristic CE 04 urban electric scooter.