Owner of Million-Dollar Charizard Card Disrespects Original Pokémon Artist, Angers TCG Community
Calling the signature of Mitsuhiro Arita "worthless."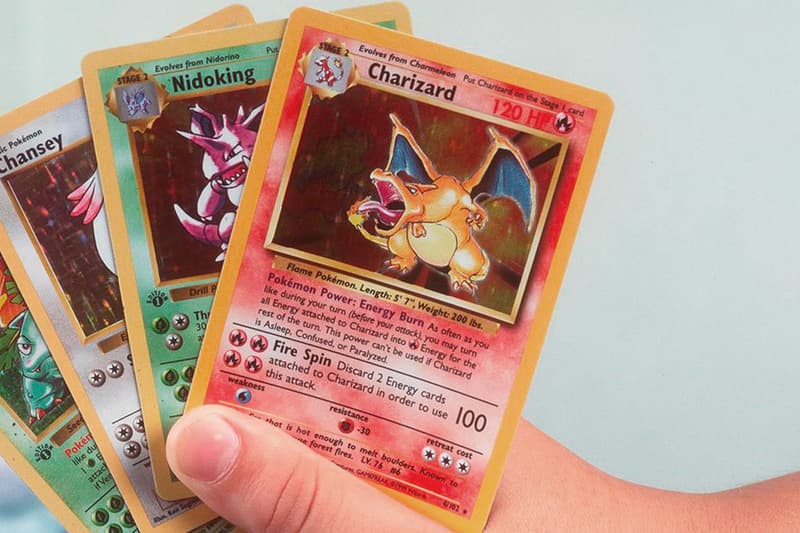 Gary Haase, the self-dubbed "King Pokémon," now has the entire Pokémon TCG community turning its back on him.
Haase is a 67-year-old collector who owns the most expensive Pokémon collection in the world. The collection is reportedly valued at $10 million USD, giving the collector a great amount of clout in the trading card community. Unfortunately for the "King," a recent clip from a 2020 video has resurfaced, which sees Haase pull out his "base" Charizard collection. Amongst these cards was a mint condition Charizard in a sleeve that is signed by Mitsuhiro Arita, the original illustrator of the Charizard card, now a highly coveted item across the world.
In the clip, he is heard calling the signature of the artist "worthless," going as far as stating, "In this case, the signature means very little. His signature means nothing." He continues to say that he would never actually get the signature on a card, implying it would ruin the original copy. Haase was also heard telling the interviewer that he was tempted to take off the signature completely.
Fans have taken to social media to call out Haase and even crating the hashtag label, #ThankYouMitsuhiroArita, to pay tribute to the original illustrator. Some have taken to social media to express their thanks, with one account stating, "You should never disrespect one of the most iconic Pokémon illustrators out there."
Take a look at some of the fans' tweets below.
You should never disrespect one of the most iconic Pokémon illustrators out there! Just two of the numerous favorites I have from @MitsuhiroArita's work #ThankYouMitsuhiroArita pic.twitter.com/36Jyg4e0l6

— PokéJungle (@pokejungle) July 5, 2021
Let's get this trending, and show some appreciation to @MitsuhiroArita. He's the artist that created alot of amazing art for our favorite Pokémon cards! Here are some of my personal favorites #ThankYouMitsuhiroArita pic.twitter.com/8AIzeZ3q4x

— AwesomeAdam? (@AwesomeAdamTV) July 4, 2021
#ThankYouMitsuhiroArita for making so many beutiful designs in the Pokémon trading card area! Including this one, one of my all time favourites! @MitsuhiroArita pic.twitter.com/tvPzXceku4

— SupremeSnivy (@Supreme97096649) July 4, 2021
The pokemon that started it all for me #ThankYouMitsuhiroArita for bringing these guys to life for me. Unlike some others, If I could have a signed card of @MitsuhiroArita I would be over the moon. pic.twitter.com/9tB4rIBmSs

— SwedePotatoise (@SwedePotatoise) July 5, 2021
In other trading card news, Pokémon card grading company hits a $500 million USD valuation after Blackstone acquisition.