Fashion Twitter Thinks It's Seen the YEEZY GAP "Round Jacket" Before
Or has Kanye been doing his fashion homework?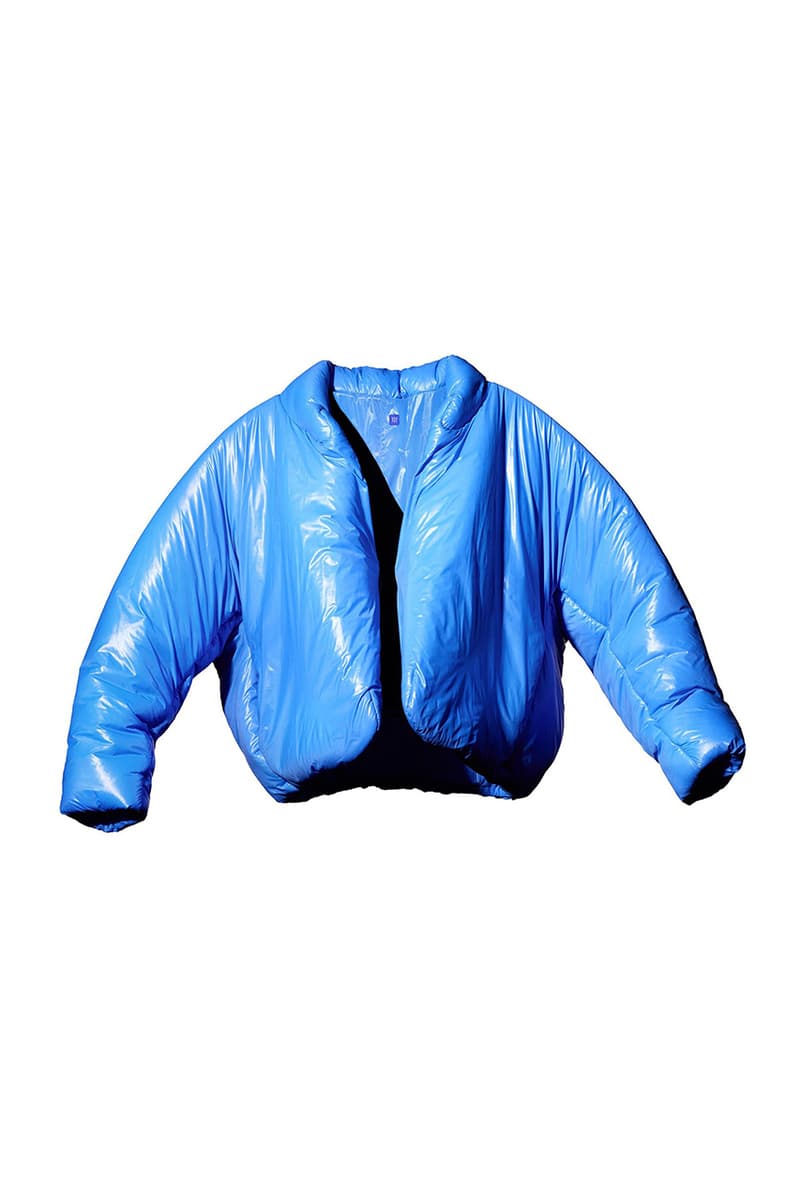 Fashion Twitter Thinks It's Seen the YEEZY GAP "Round Jacket" Before
Or has Kanye been doing his fashion homework?
This week has been a momentous one for Kanye West: he turned 44-years-old, dropped his latest YEEZY 700 BOOST MNVN, was at the center of rumors regarding new music, and most notably, dropped his inaugural piece for YEEZY GAP. In typical form, the Internet (when it started working again) was rife with opinion — and for some, the jacket looked familiar.
It led, of course, to a game of "spot the reference." Fashion industry figures took to Twitter to liken West's GAP with Charles James's famous evening puffer jacket (which is, arguably, the first puffer ever designed), crediting the multihyphenate for doing his research into early puffer coats. The James jacket in question has a long history of influencing designers — Rick Owens has previously named it as one of the pieces that most inspired him.
First thought on the Yeezy Gap round jacket: Makes me think Kanye has been looking at the history of puffer coats and found Charles James's famous evening puffer jacket https://t.co/oTVKLIQGrh

— Marc Bain (@marcbain_) June 8, 2021
Others, such as GQ fashion journalist and critic Rachel Seville Tashjian has gone as far as noting 'Ye's similarities to the early work of Cristóbal Balenciaga himself — and, certainly, the architectural and sculptural shape of the design carries the swooping back that's typical of an original Balenciaga. But then, when hasn't Kanye West played with proportion? 
Elsewhere, others have noted similarities to Norma Kamali's "Sleeping Bag" puffer jackets, with the "Round Jacket's" blue recycled nylon, unipiece-like aesthetic seemingly drawing from outerwear as iconic as this. Yet despite these draws others aren't convinced, comparing it to Sonic the Hedgehog's look, a plastic bag, and not quite so scathingly, the black trash bag famously worn by Missy Elliott.
Interrupting my vacation to say:
Come on guys. The Yeezy coat is good. Cristobal-inspired construction for a mall store…. that rocks https://t.co/ygQg2AMIag pic.twitter.com/nJgVmYhekj

— Rachel Seville Tashjian (@theprophetpizza) June 8, 2021
It's clear, too, that Kanye is also looking at his own design language for inspiration. There seems to be a clear link between his work with GAP and his upcoming line of adidas footwear — the YZY FOAM RNNR is bulbous yet architectural, as is the just-seen KNIT RNNR. And those lines are echoed in the rounded shapes of his ready-to-wear.
It begs the question: have we seen the YEEZY GAP "Round Jacket" before, is Kanye West doing his research, or has he just created a new era of affordable fashion?
Norma! https://t.co/mMOiG91088 pic.twitter.com/svxcksfiNB

— DAL (@dalchodha) June 8, 2021
At $200 USD, the "Round Jacket" is undeniably on the pricier side of GAP — but that didn't deter fans from pre-ordering thousands (it ships in fall) in a matter of hours — though not minutes, unlike other collaborative efforts. Many thought it was sold out, but that's not the case — huge demand meant long waiting times, but if you get through you'll see pre-orders are indeed open. However it won't sell out, not because of exclusivity, as it's been made clear that the 10-year deal is a way to consistently bring younger consumers back to GAP. It will, however, continue to cause a long waiting line because of the undefeated 'Kanye Effect,' anything he puts his name to is sure to sell fast.
Combined, Kanye West at GAP has the chance to redefine affordable high street-level fashion (especially when it ventures beyond the U.S.). The 'Kanye Effect' is going to carry the designer label for a while — as we know, his sneakers are no longer instant sell-outs — so it's down to innovation or inspirations such as the "Round Jacket" to continue to surprise, educate, and elevate us.