Wendy's Opens First U.K. Restaurant in Over 20 Years
Serving up Frosty shakes, Baconaters, nuggets, vegetarian options, and more.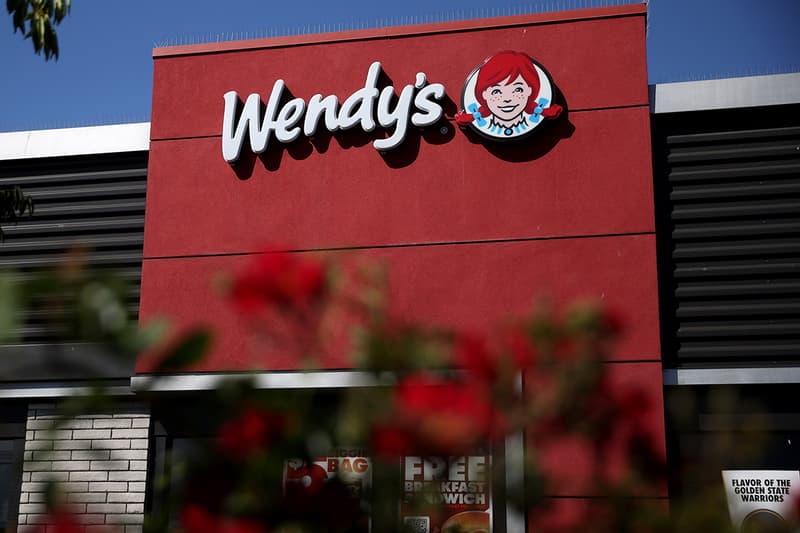 One way or another the Chicken Wars never end, as fast-food chain Wendy's has just opened its first U.K. branch in over 20 years. Situated in Reading, Berkshire, Wendy's opened today and serves all of the classics from morning to night, offering diners the option to eat in or take out (coinciding with the U.K.'s ever-evolving coronavirus lockdown rules). It comes to the U.K. following a big win last year, earning the title as the second-biggest burger joint in the U.S. after dethroning Burger King.
On the morning menu, you'll find staples such as croissant sandwiches and the breakfast Baconater, while towards lunchtime a chilli con carne or baked potatoes, fries, nuggets, and the original Baconater might be more to taste. There's also the legendary Frosty shake on offer, as well as vegetarian items such as the Veggie Stack, Veggie Bites and the Avocado Veggie salad.
As The Mirror reports, the restaurant has been designed for a post-covid world. For example, drinks are accessed by using your phone, as when you scan a QR code you then put the cup under the dispenser and press your phone's screen to pour the drink into the cup — making the machine itself hands-free.
In a statement, Abigail Pringle, president, international and chief development officer for The Wendy's Company said, "Our vision is to become the world's most thriving and beloved restaurant brand, and we're well on our way." She added insight on the menu, saying: "We have conducted research with thousands of consumers in the UK to really understand what they think about Wendy's and what is driving strong appeal for the brand… We used these insights to inform and validate our core menu offerings for this market, including our made-to-order square hamburgers."
Wendy's hopes to open around 400 new restaurants in the coming years throughout England, Scotland, Wales, and Northern Ireland. For now, just the one in Reading is open, but eagled eyed foodies will notice that the website also states another location in Dartford, Kent, could be coming.
In other news, Pizza Hut has brought back "The Edge" pizza.
Wendy's
1 Station Road
Reading
Berkshire
RG1 1LG