London's New "Sky Pool" Let's You Cool Down Suspended 115 Feet up
The 25-meter pool holds 400 tonnes of water.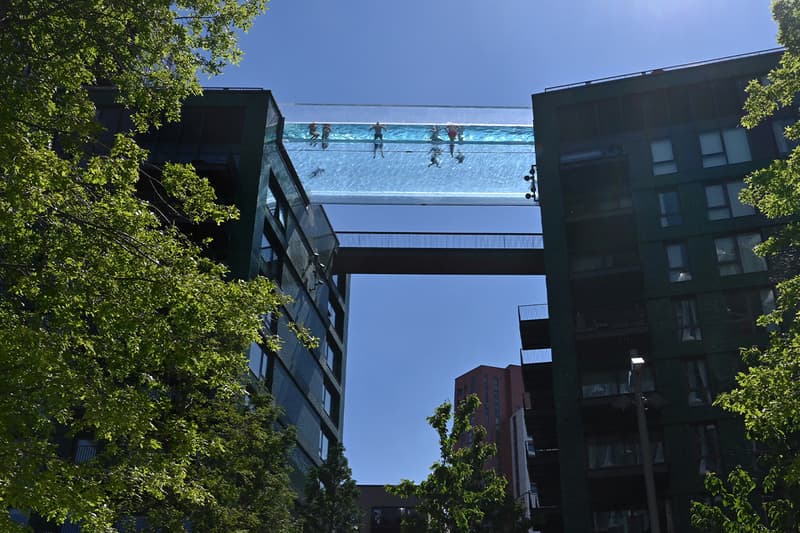 As the U.K. continues to basque in summer sun, many Londoners have taken to the sky to cool off in a floating swimming pool that sits 115 feet up.
Thought to be the world's first 'sky pool', plans for the transparent pool were first drafted back in 2013, before the materials were developed and shipped from Colorado.
Located in the Nine Elms area of London, the completed structure now sits suspended between the 10th floors of two luxury tower blocks that neighbor the U.S. embassy. Currently open to those living in these blocks, the 25 meter-long pool holds 400 tonnes of water, yet is a mere 5 meters wide and 3 meters deep.
Flat prices in the exclusive buildings have since rocketed too, with two bedroom apartments starting from £600,000 (approximately $850,000 USD), and many more exceeding the £1 million barrier (approximately $1.4m USD).
In other news, this home in Thailand features a rock climbing wall and light-filled brick facade.