Tokyo Installs First-Ever Pokémon-Themed Manhole Covers To Boost Tourism
Sending 'Pokémon Go' fans in a frenzy trying to catch 'em all around town.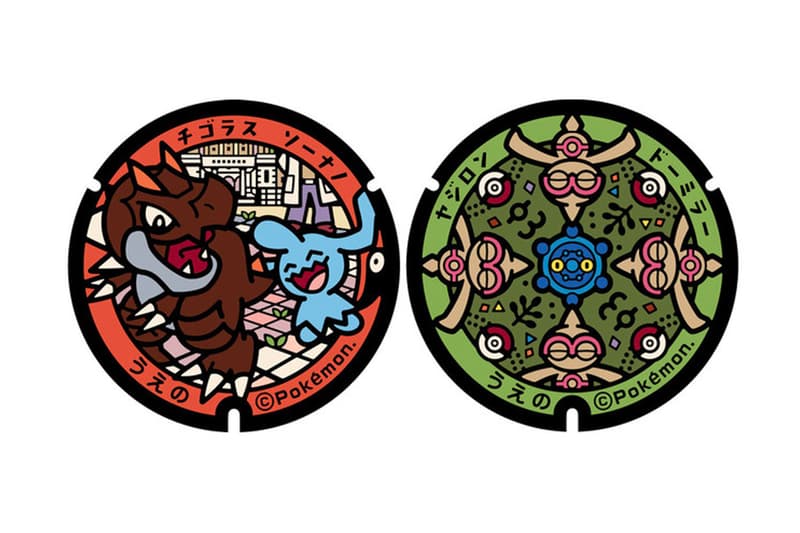 Japan has launched the first-ever Pokémon manhole covers, called Pokéfuta. The manhole covers are set to be installed all around central Tokyo.
The first two covers will feature Tyrunt, the Tyrannosaurus-like Pokémon that Trainers can resurrect from a fossil. The Tyrunt Pokêfuta will also feature Wynaut and is expected to be found by the Ueno Park entrance to the National Museum of Nature and Science. The other manhole cover showcases Baltoy, a design that is inspired by Japan's traditional earthenware dogu figures and Bronzor an artifact often found in tombs.
There will be a total of 150 manholes scattered throughout Japan as installations will for these Pokéfuta continue to be installed for years to come. Those who are interested in finding each of the manhole covers will be able to locate them on Pokémon Go and log them into their smartphones. The manhole covers are expected to be permanent additions to the city and is set to help Japan boost its tourism incentives.
It has been no surprise that COVID-19 has been detrimental to Japan as a whole. With the Olympics coming up soon, the country is utilizing different opportunities to drive visitors to Japan. For more information regarding the Pokéfuta, check out the local website for the manholes. Fans will have a chance to purchase Pokémon manhole knicknacks and souveniros.
Elsewhere in Pokémon news, the new V-Union cards may actually complicate the game.