SZA Will Debut New Music From Her Upcoming Sophomore Album at Grey Goose Virtual Event
A one-night-only multisensory experience streamed to YouTube.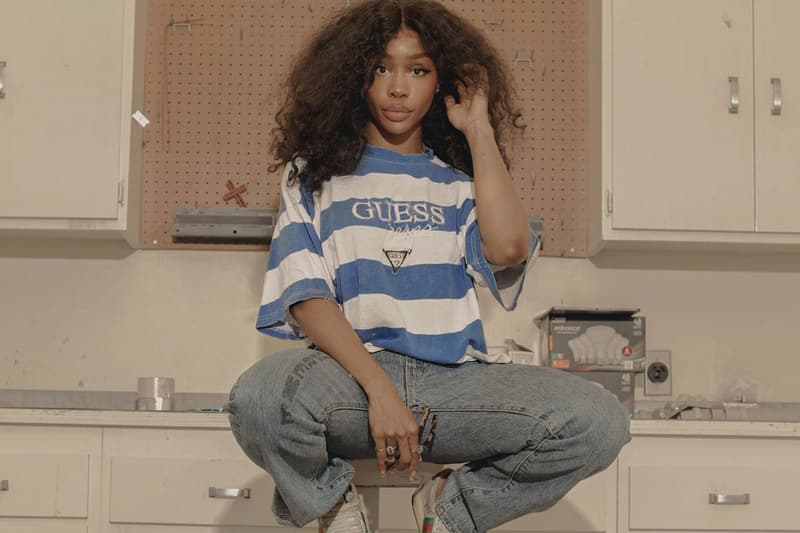 SZA is teaming up with up with Grey Goose for "In Bloom," the vodka brand's virtual music experience, to showcase new music from her upcoming sophomore album for the first time on July 1.
In partnership with the release of Grey Goose's new line of low-calorie botanical and fruit-infused vodkas, SZA will serve as creative consultant for the one-night-only, multi-sensory experience.
"Working with an iconic brand like Grey Goose and getting to be their Creative Consultant has been a great experience," said SZA. "I feel like 'In Bloom' really captures where I'm at right now, especially after a year and a half of lockdown, which is also why it feels like the best place to debut some of my new material."
Filmed at Wisdome, an immersive art and music dome park in Los Angeles, free reservations for the event can be made on the "In Bloom" website. On July 1, attendees will receive a reminder to tune into the livestream on YouTube beginning at 9 p.m. EDT.
DISCLAIMER: We discourage irresponsible and/or underage drinking. Drink responsibly and legally.
In related news, check out SAINt JHN's new song "Just For Me" featuring SZA.