ORION Addresses Japan's Food Waste With Summery WATTA "Keitt Mango" Chu-Hi
Using real Keitt mango extract from Tomigusuku City, Okinawa.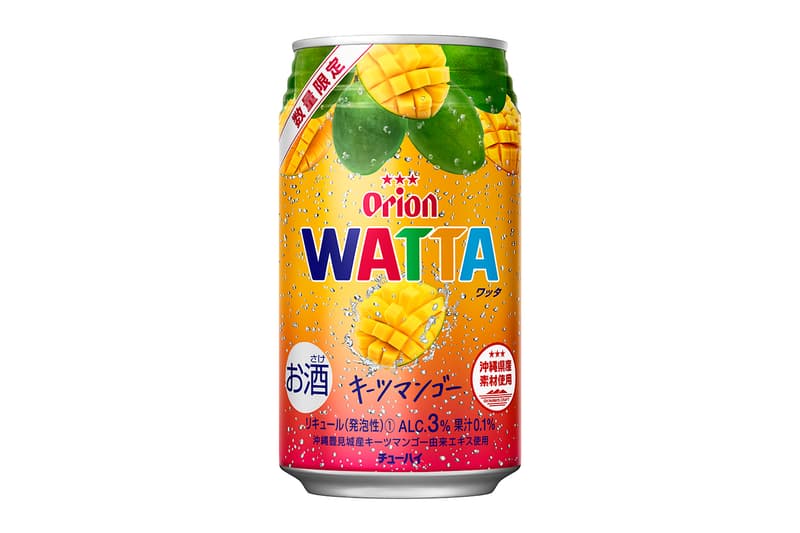 ORION's WATTA line of shōchū highball has just received a new summery flavor.
This new fruit-filled Chu-Hi arrives in a new "Keitt Mango" flavor. The interesting thing about this flavor is that it is also backed by efforts in sustainability. With Japan currently experiencing 25.5 million tons of food waste per year, some of which is caused by exports that cannot meet Japan's standards (like fruits that ripen/spoil too quickly), this new mango flavor is set to offset some of the wasted Keitt mangos from Tomigusuku City, Okinawa Prefecture.
Okinawa's Keitt mango is characterized by its large size and high sugar content of 16-19 percent versus a normal mango's 10-14 range. This new sweet alcoholic beverage will utilize the fresh mango extract of Keitt mangos that could not pass export standards and is joined by vodka, vitamin C, and the refreshing carbonation often associated with canned Chu-Hi.
Look for the ORION WATTA Keitt Mango Chu-Hi to release in Japan on June 22.
DISCLAIMER: We discourage irresponsible and/or underage drinking. Drink responsibly and legally.
甘くてやわらかくて濃厚な味わい?夏に食べたい人気の南国フルーツ「マンゴー」。ギフトにもおススメです。https://t.co/zNqlK2AckA

— オリオンビール[公式] (@orionbeer_info) June 9, 2021
In other food and beverage news, Ryan Reynolds hilariously shows how to make his Aviation Gin "Vasectomy" for Father's Day.