Heinz Released a "Tomato Ketchup Burger" for International Burger Day
Ketchup from top to bottom.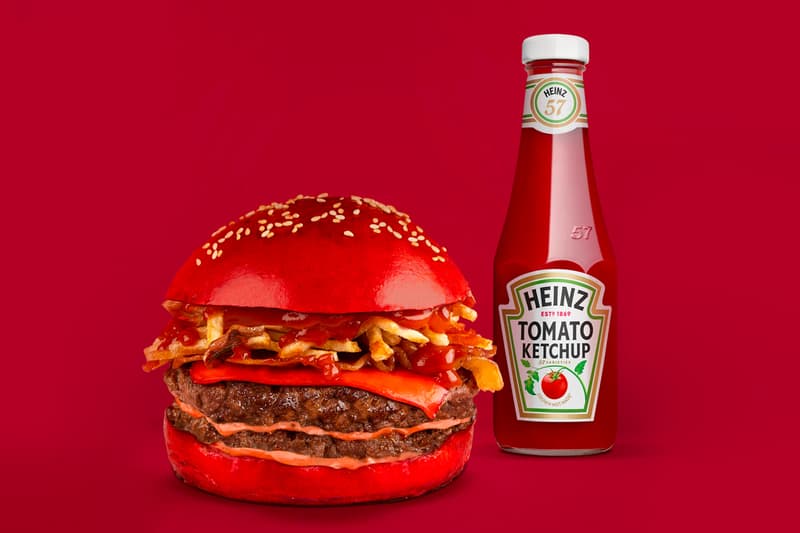 In celebration of last week's International Burger Day, Heinz released a special full "Tomato Ketchup Burger."
The ketchup-on-ketchup burger sees a succulent ketchup beef patty topped with "ketcheddar" (ketchup-infused cheese) and a red ketchup brioche bun — every bite is full of Heinz's signature condiment. Heinz Ketchup Brand Manager Doron Lass comments, "every element boasts that unmistakable taste of Heinz Tomato Ketchup that we all know and love. It is the absolute ultimate dish for Heinz Tomato Ketchup lovers…"
Those who wish to recreate this burger can head over to Heinz for the full recipe.
In other food news, Morinaga is releasing a "Cup Drink" version of its ramune candy.