Dior and sacai Embark on "Creative Conversation" in First Collaboration
Encompassing ready-to-wear, bags and accessories.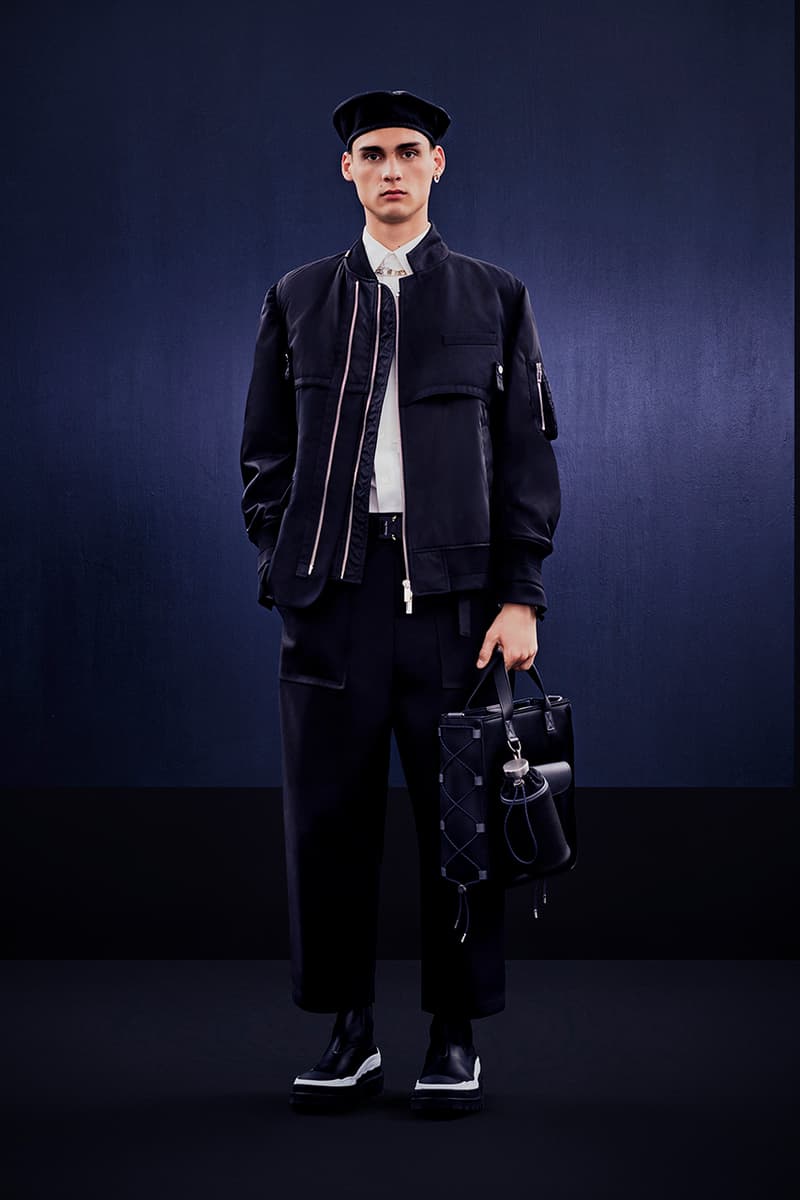 1 of 19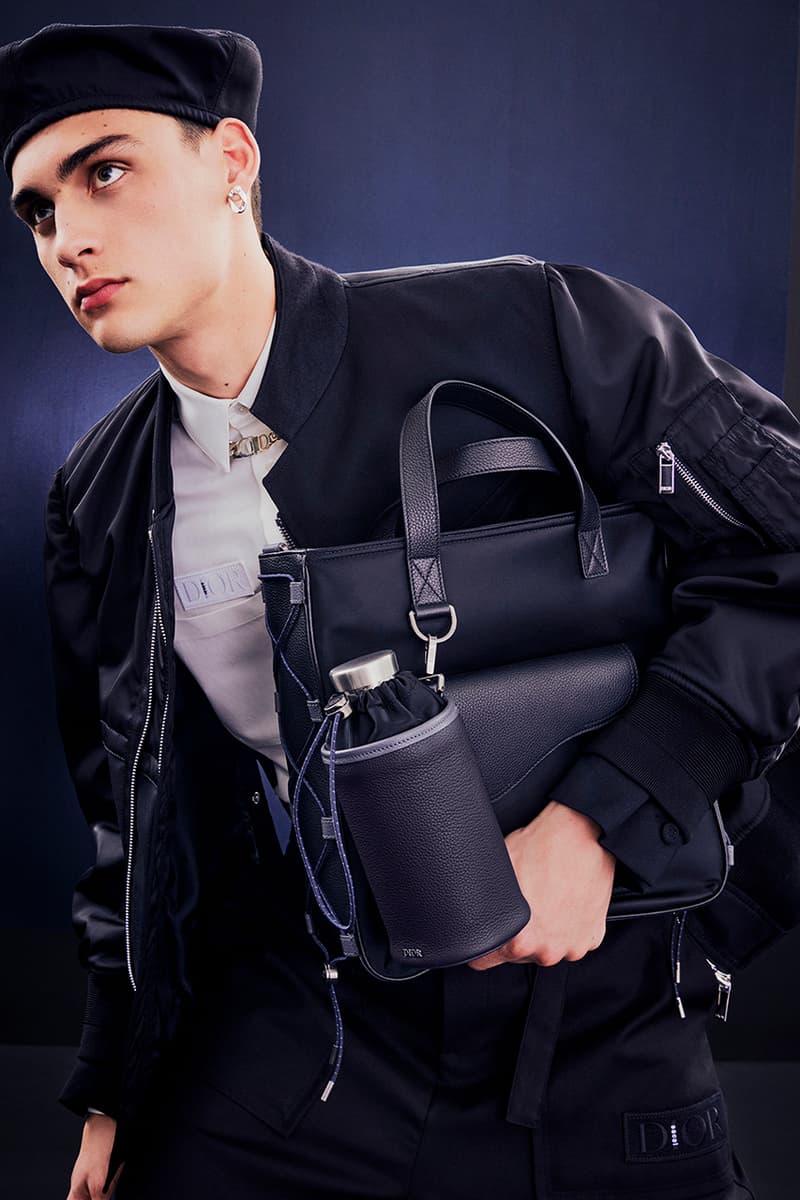 2 of 19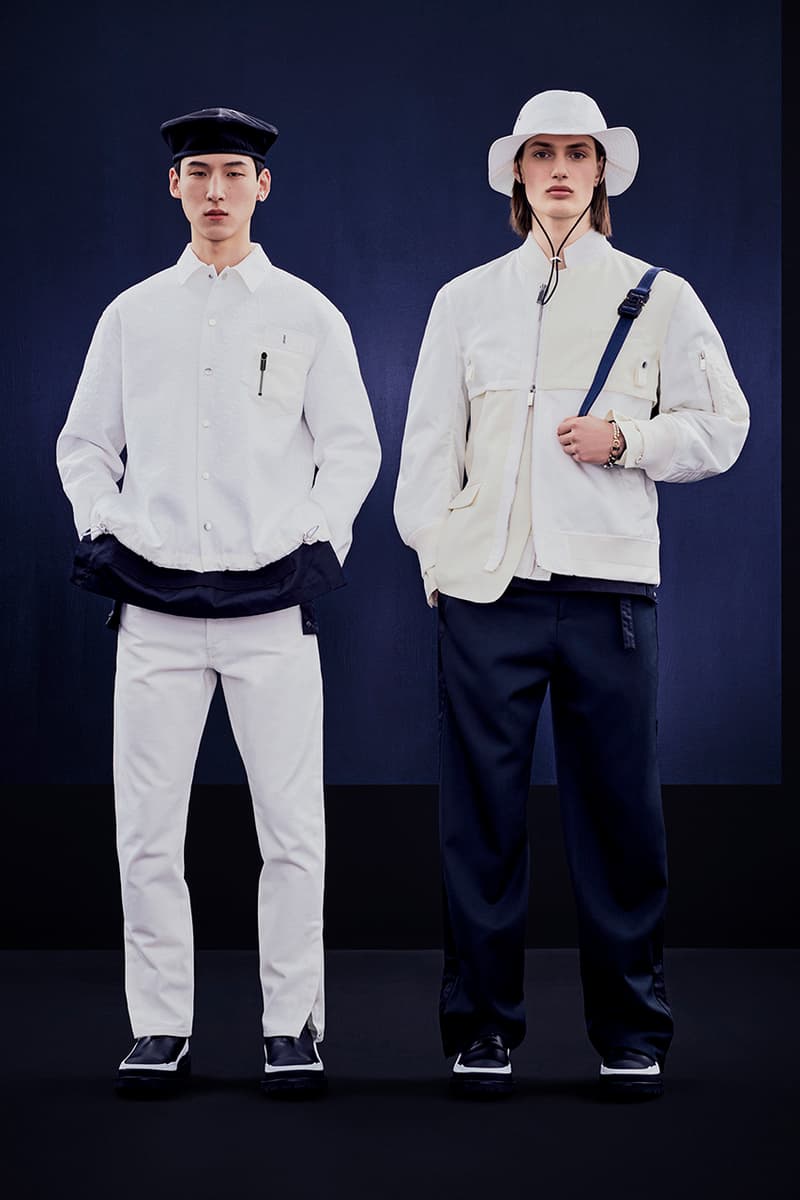 3 of 19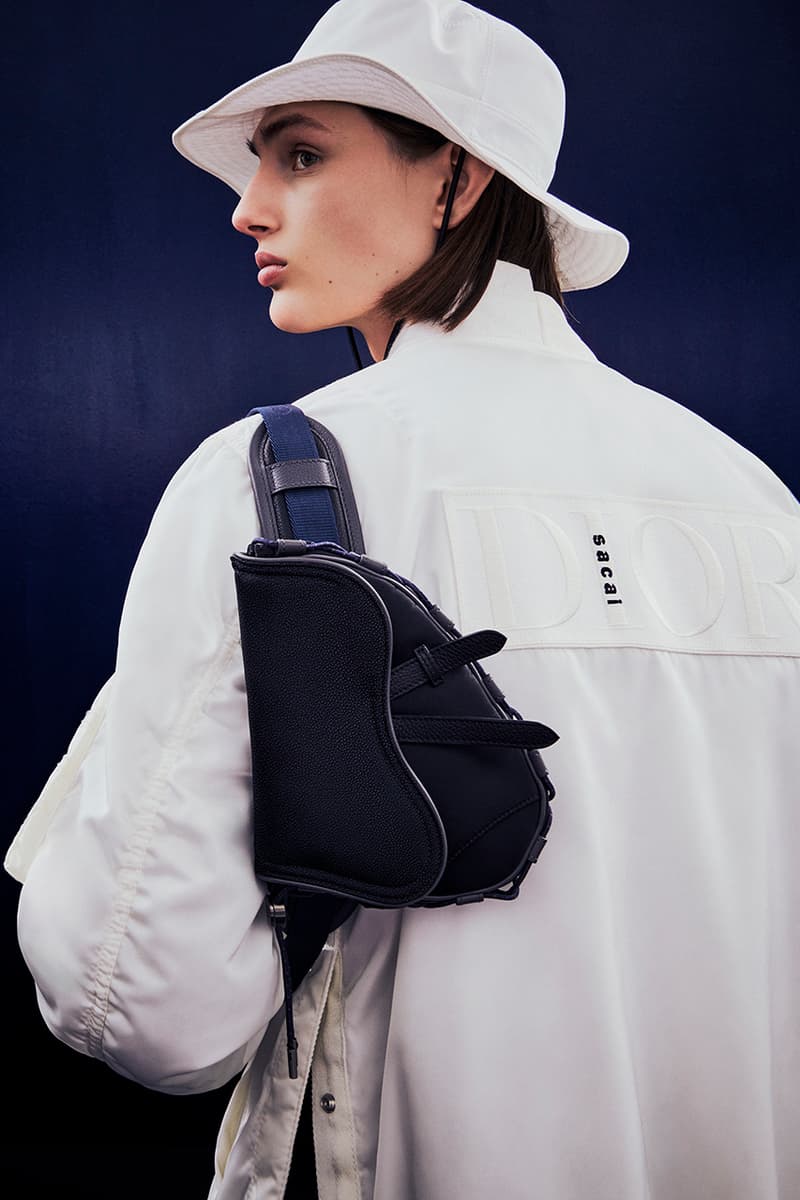 4 of 19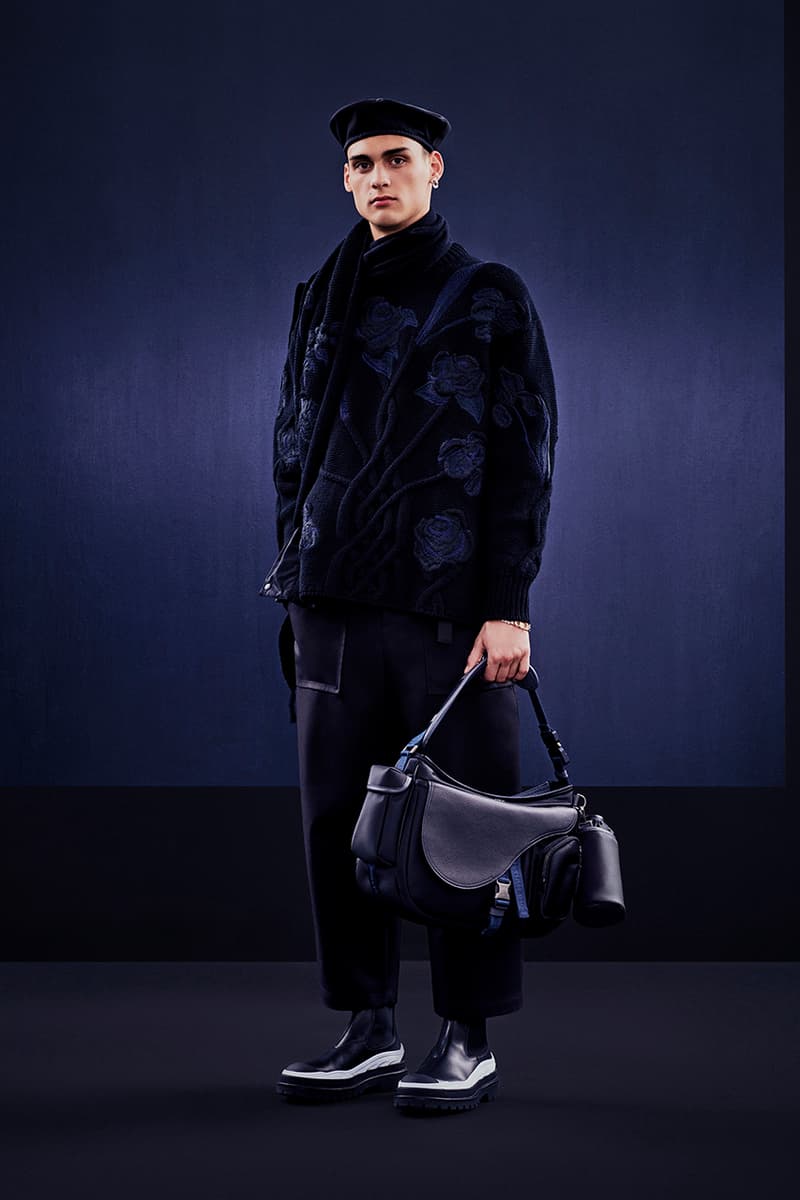 5 of 19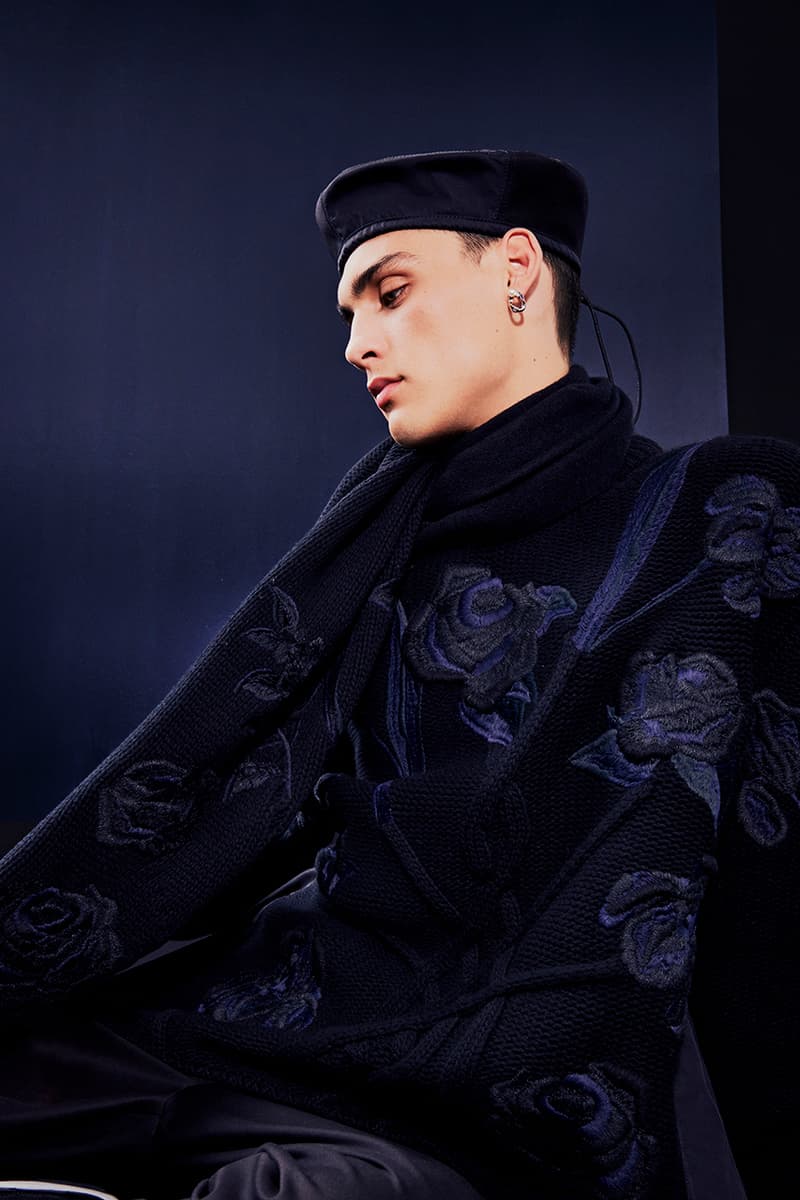 6 of 19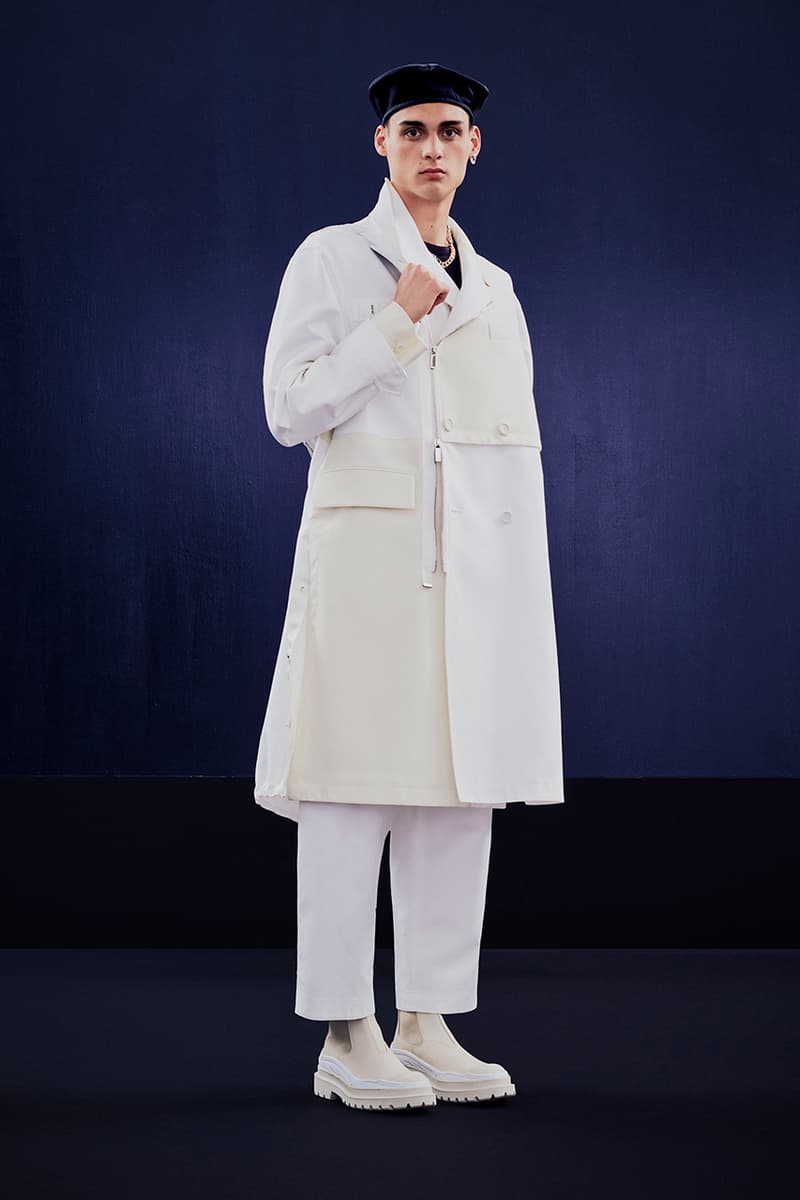 7 of 19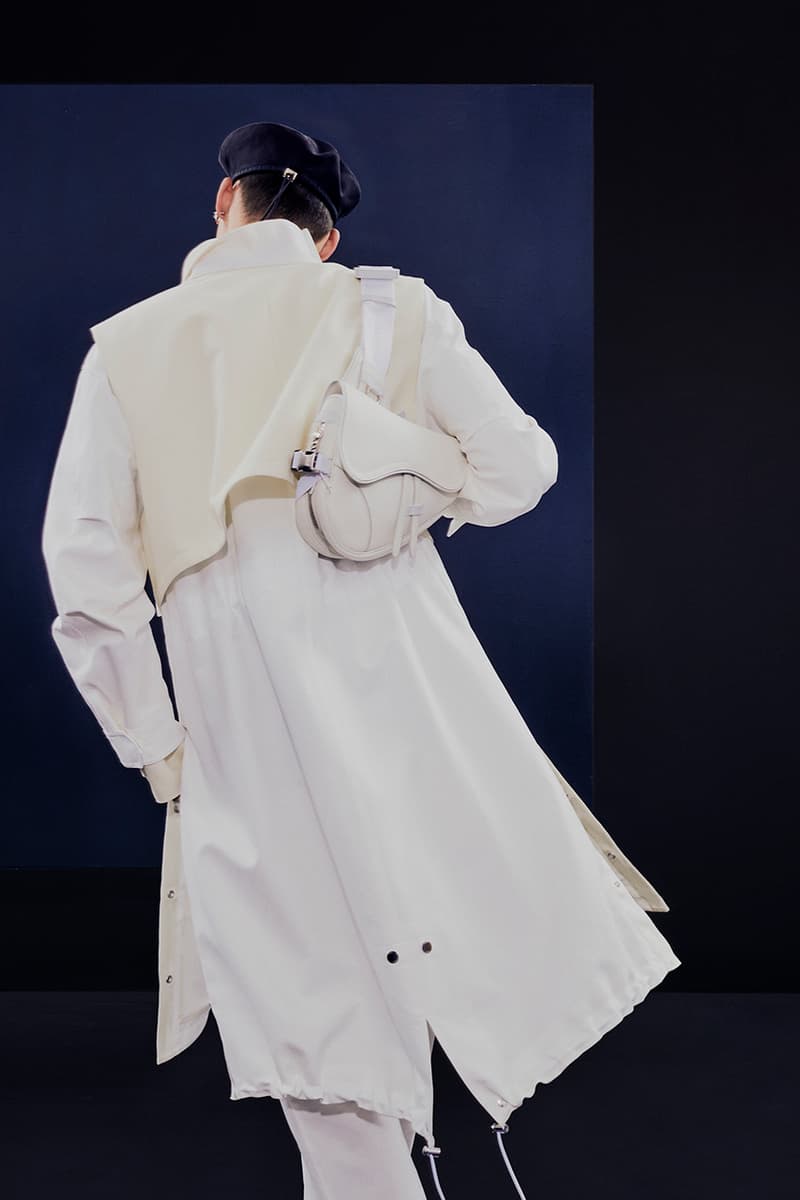 8 of 19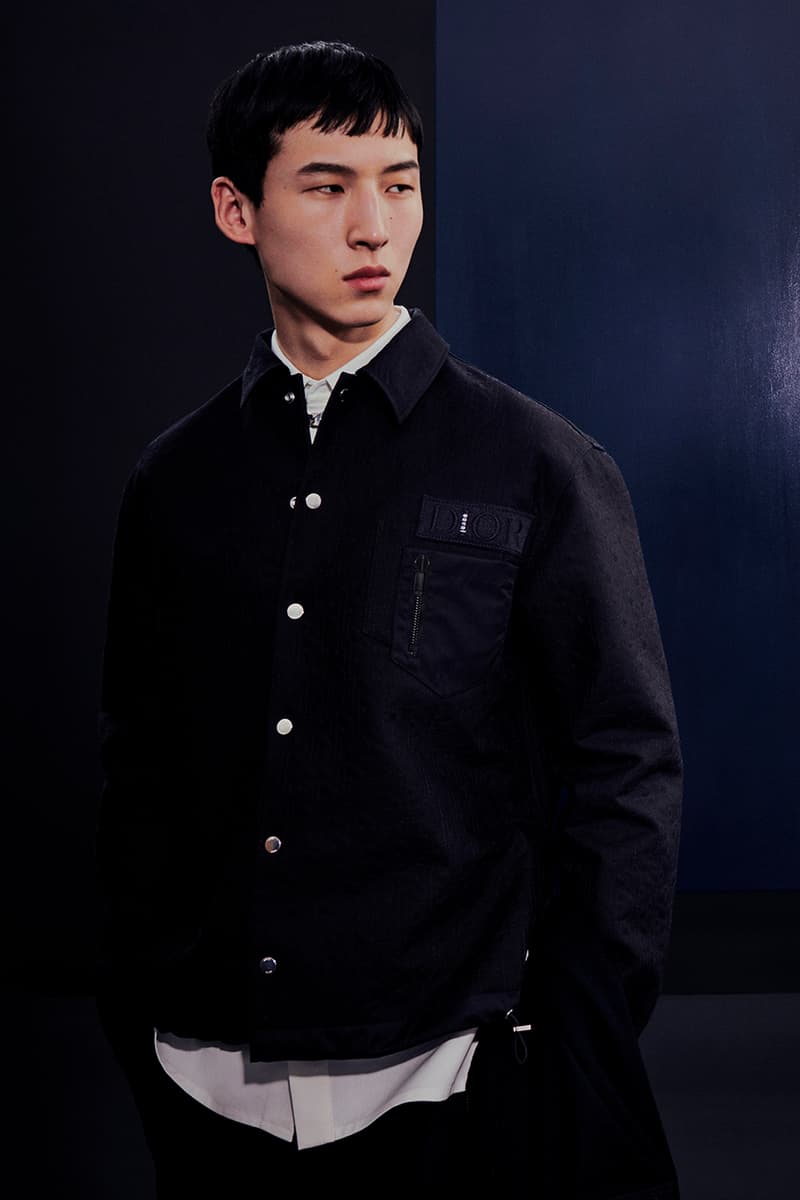 9 of 19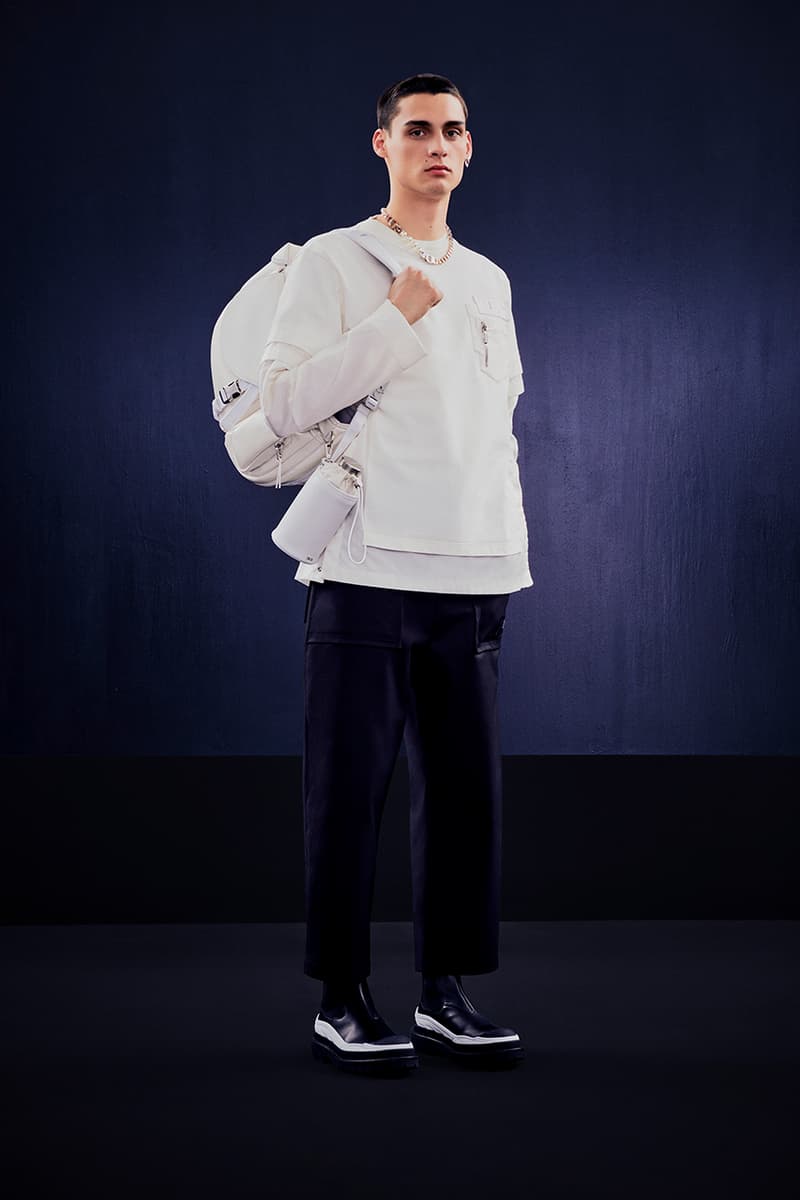 10 of 19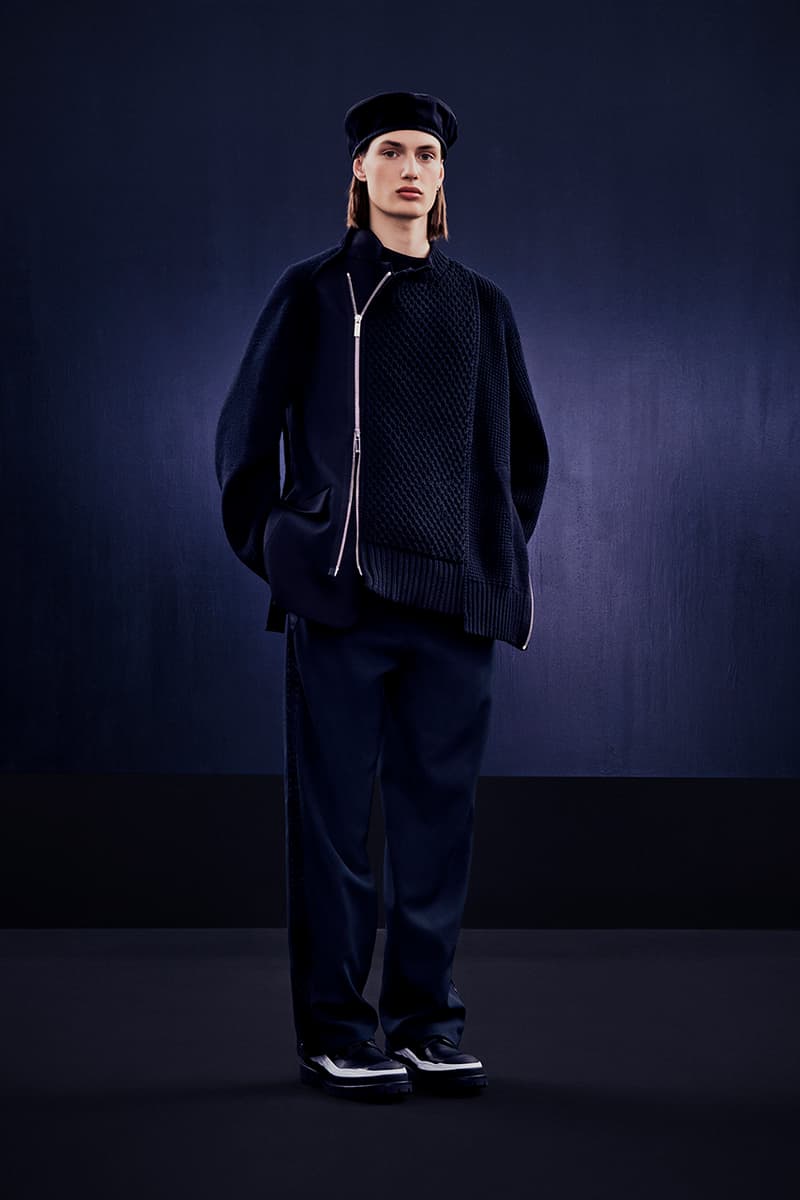 11 of 19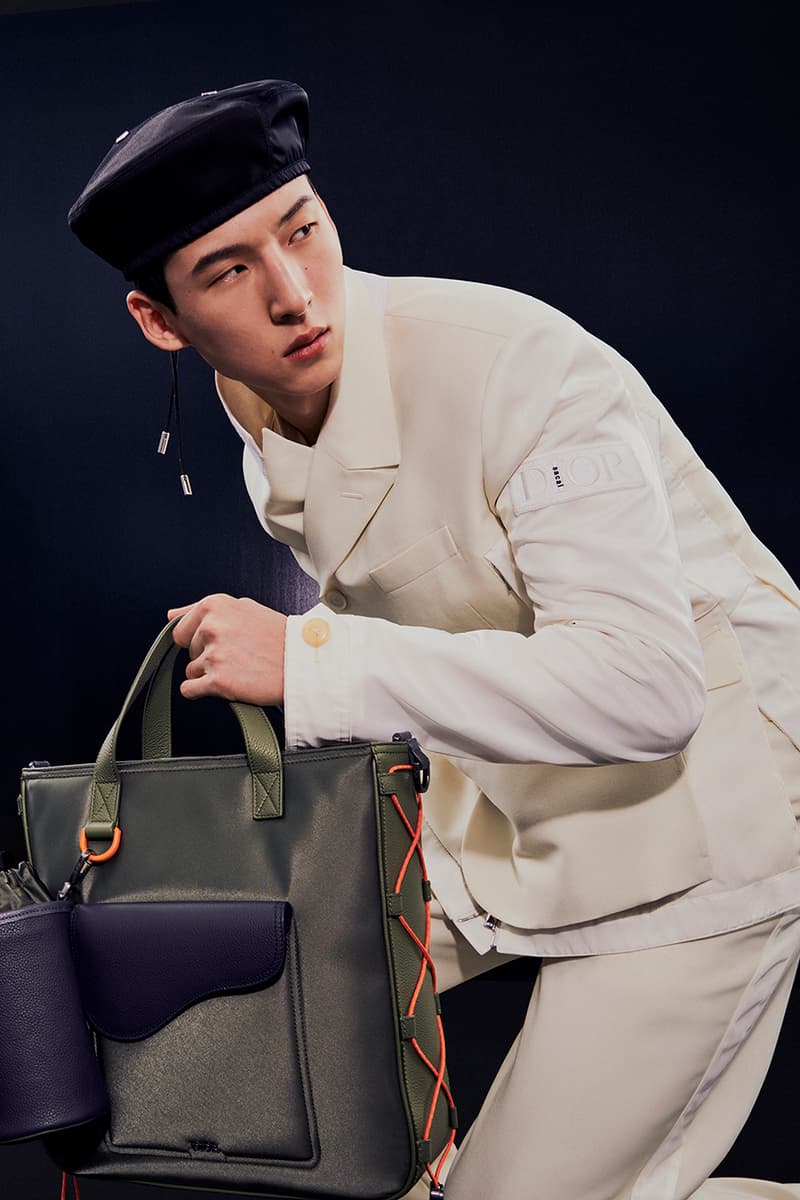 12 of 19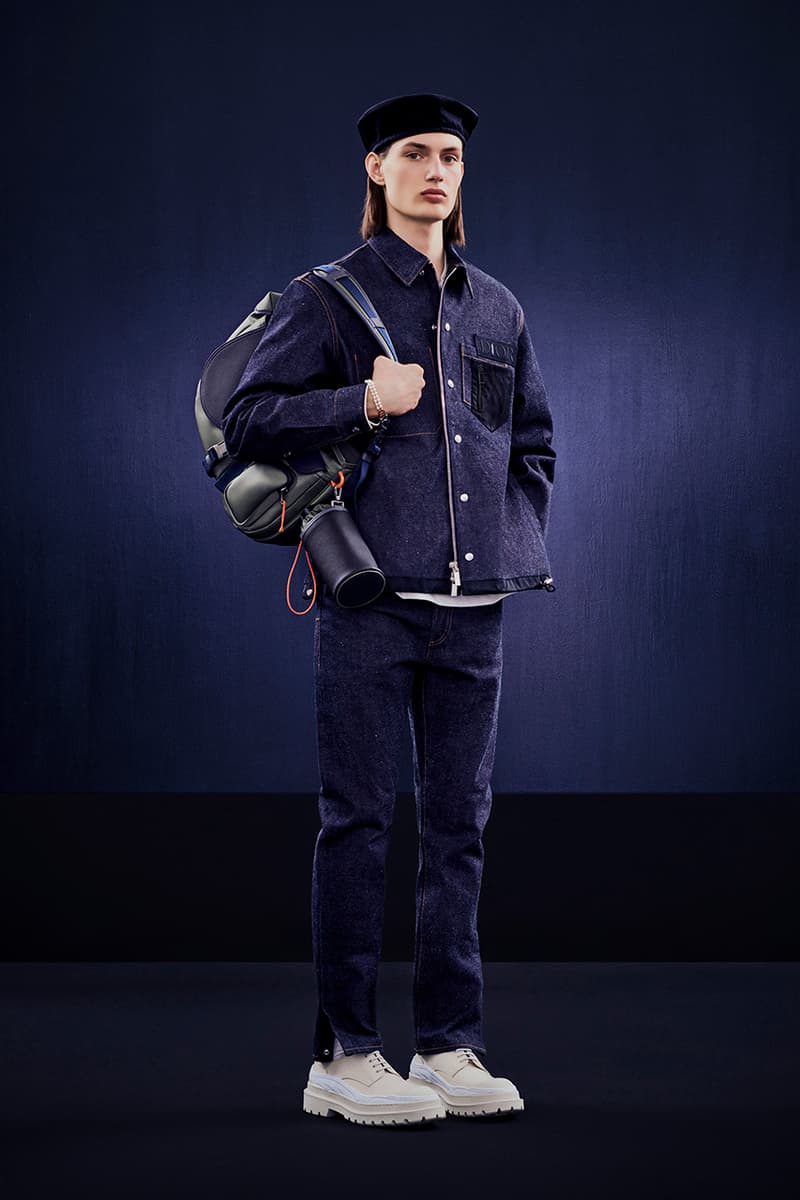 13 of 19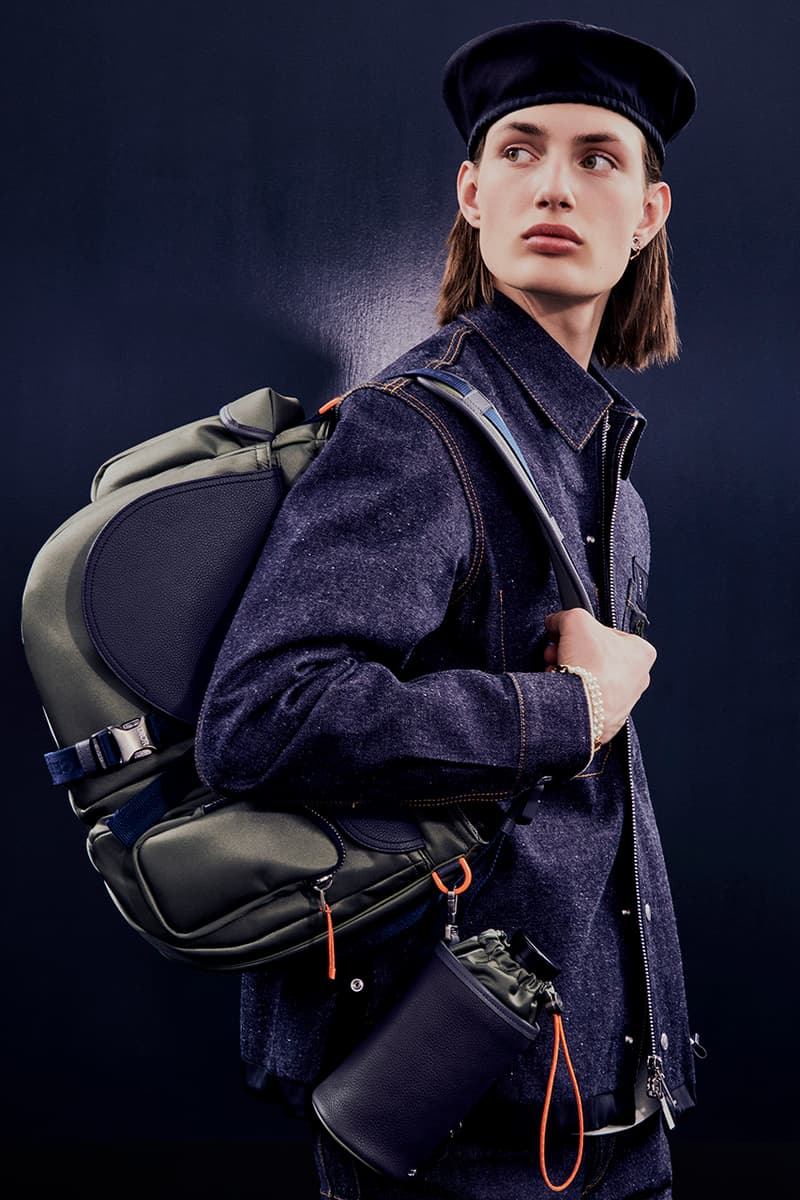 14 of 19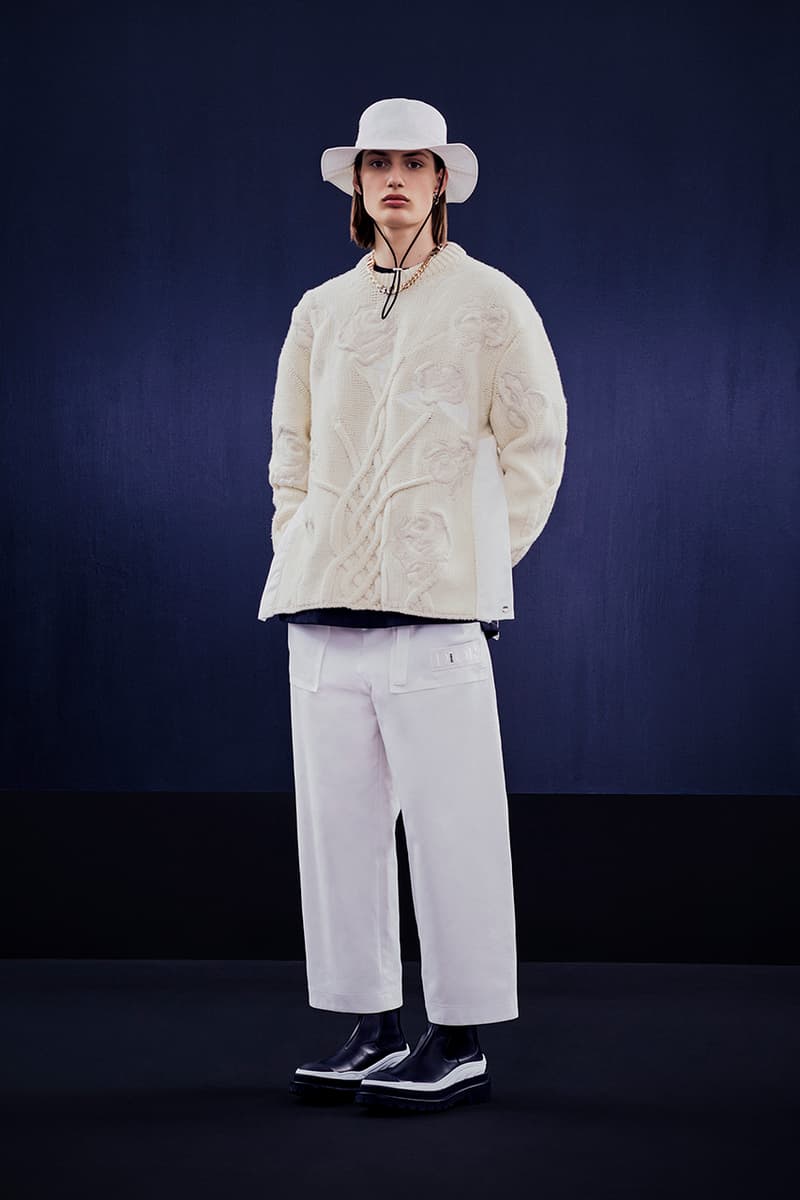 15 of 19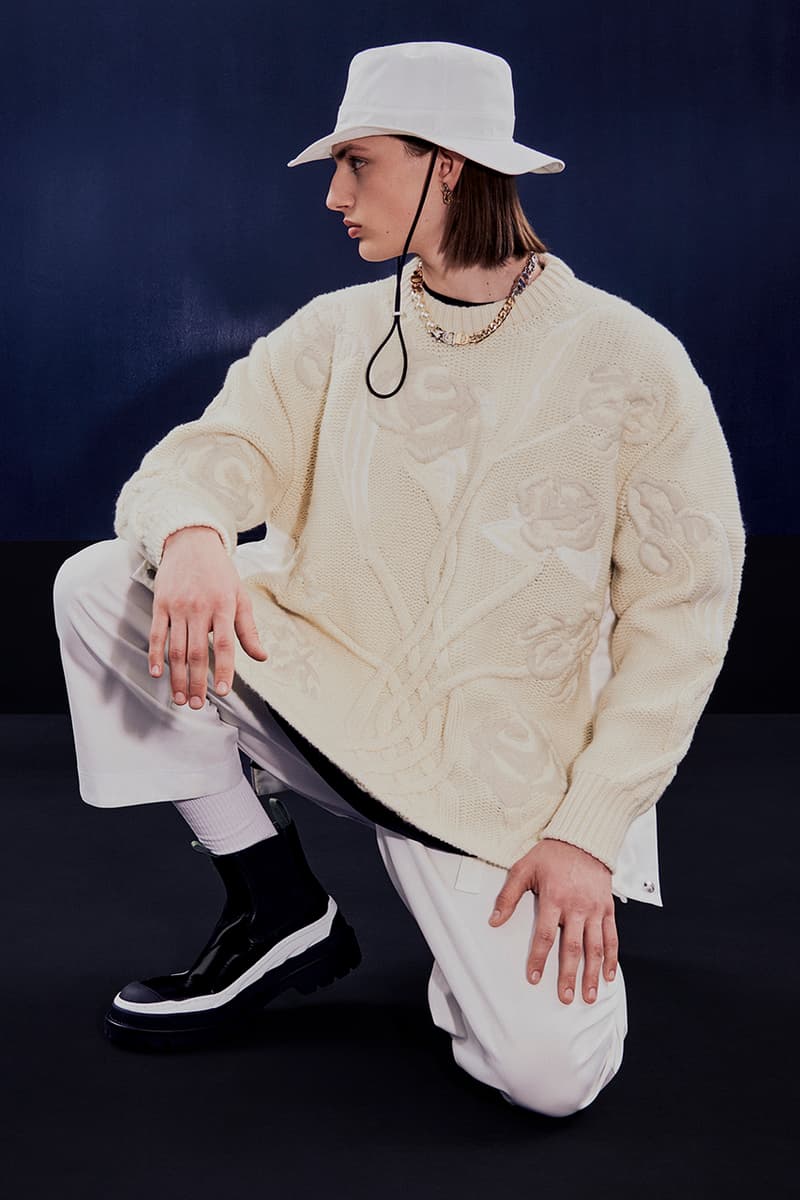 16 of 19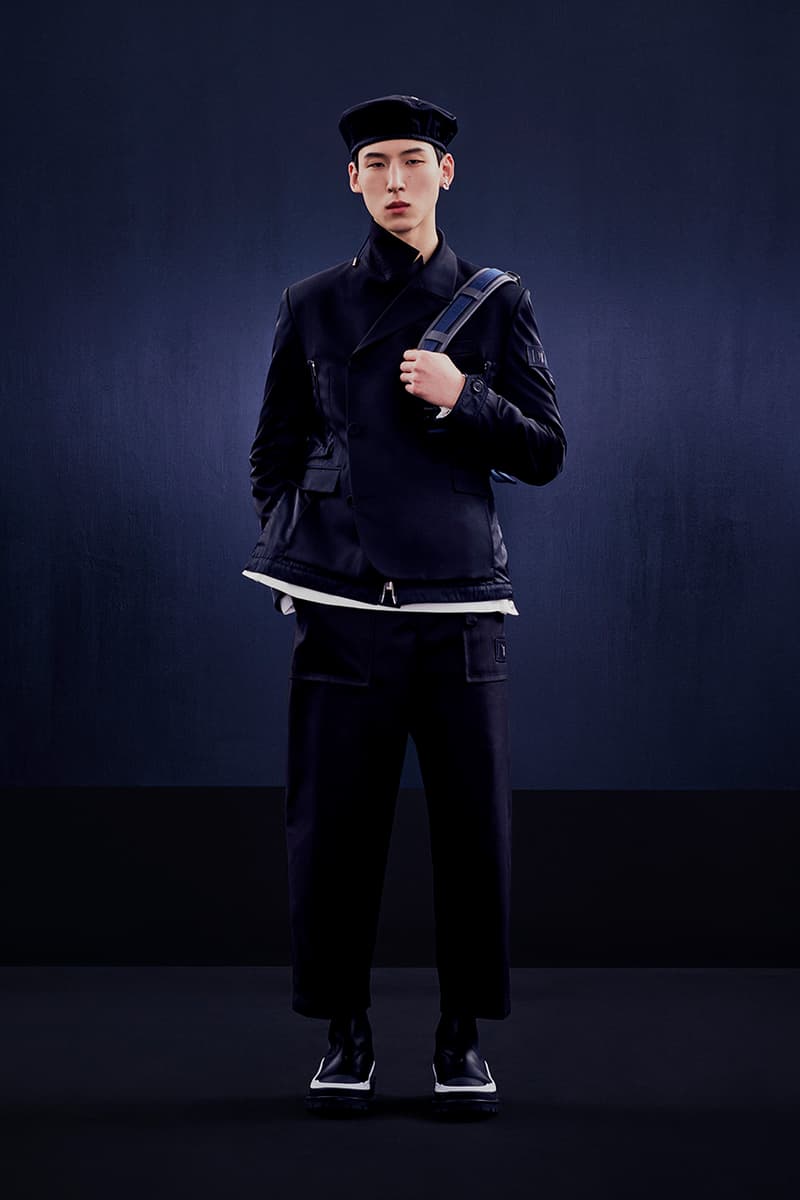 17 of 19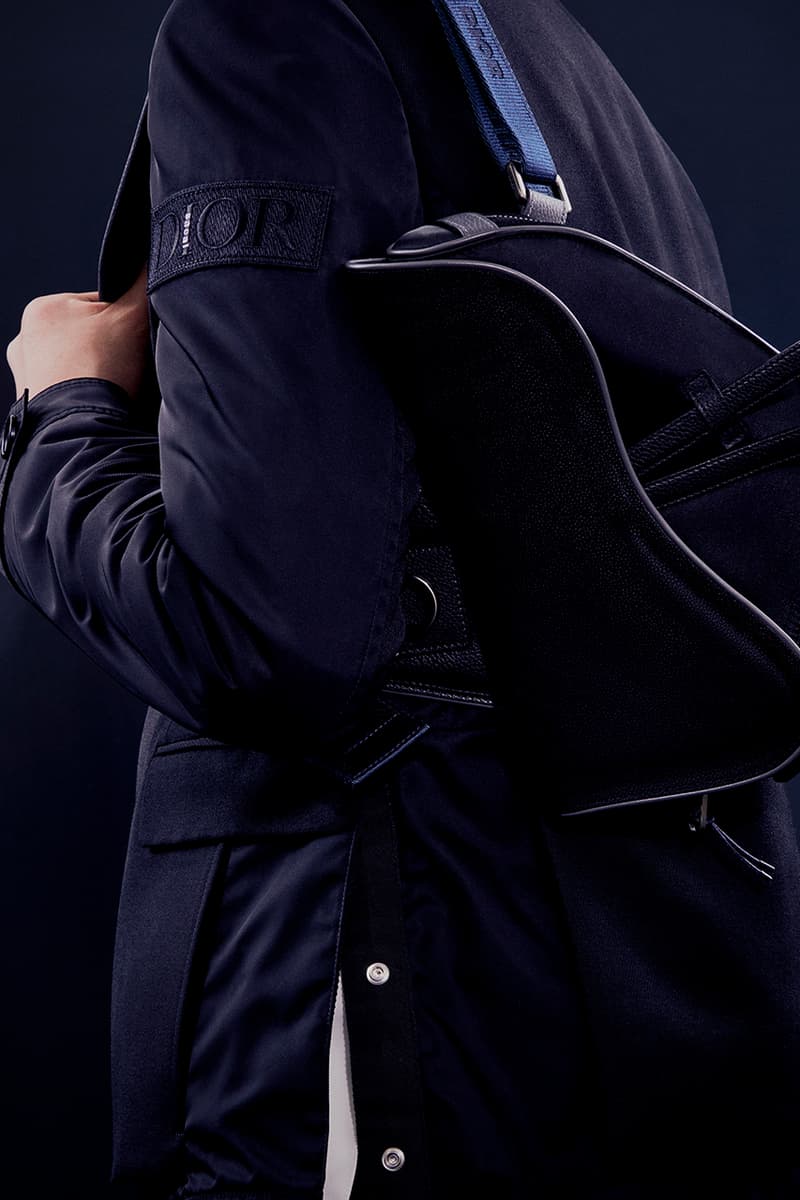 18 of 19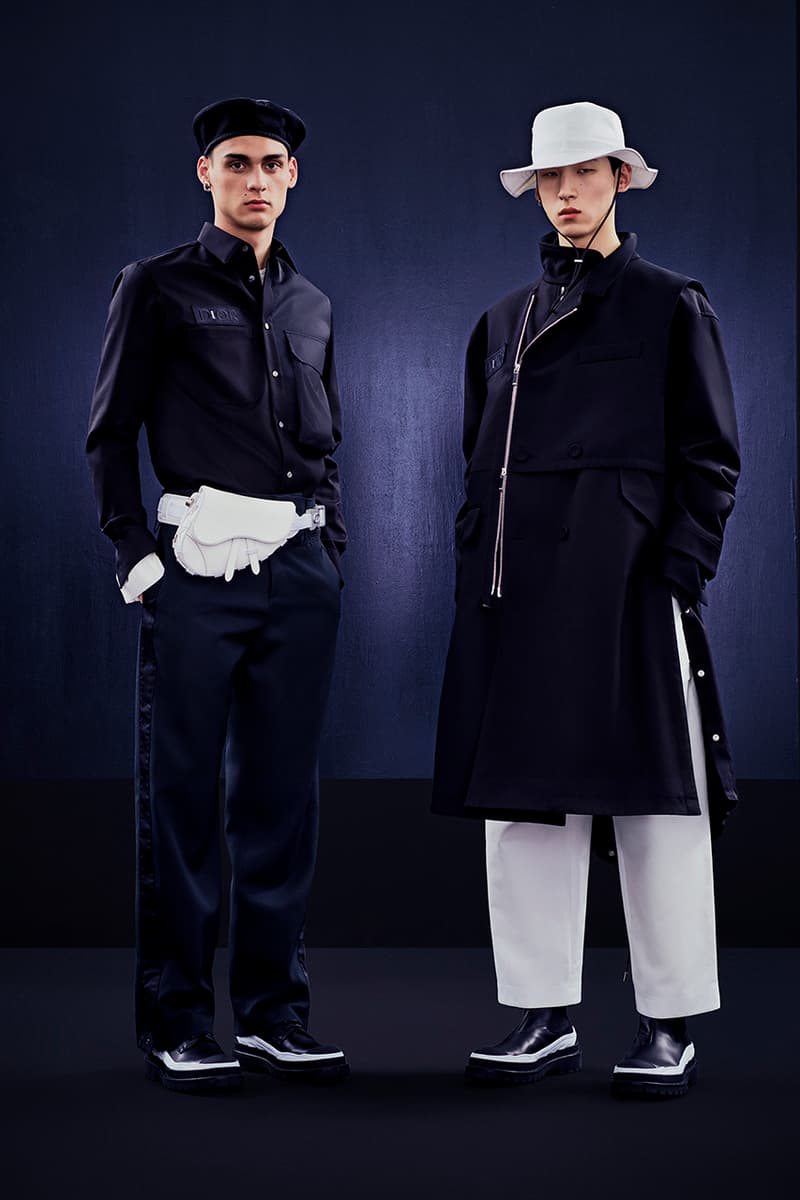 19 of 19
Dior has presented its latest collaborative capsule, partnering with sacai for a project that the house describes as a "creative conversation between two designers, two heritages and two cultures." The collection itself features 57 pieces, each of which combine Dior's approach with sacai's technicality and hybridization.
Encompassing ready-to-wear, bags and accessories, the collection primarily comes in a black and white color palette. Stand-out details include the use of floral Dior designs on sacai fabrics, the use of Japanese denim to recreate Japanese workwear items, and a special logo, that adds sacai's name into Dior's.
Another key theme from the collection comes in the form of the Saddle universe bags, which incorporate sacai-inspired touches such as pockets or drawstrings. Other Saddle bags mix leather with nylon in an olive and orange color palette reminiscent of classic bomber jackets. Footwear in the collection — namely the Dior Snow and Dior Explorer boots — sport a layered approach, while jewelry sees the CD Icon logo in gold and silver-finish brass alongside sacai's pearls.
Speaking to WWD about the collaboration, Kim Jones discussed his friendship with Chitose Abe, saying, "sacai is one of my first stops when I go to Japan. I've always loved [Chitose Abe] and I just think she's one of the coolest women in the world. And we talked about doing this since I was at Vuitton, and then it finally happened. I love Japan. I haven't been for over a year now, which is the longest in 20 years I haven't been. I normally go at least six times a year. I always work on things that I miss doing in real life and seeing. It's just a really key mix between what Dior and sac is, and it was a way of having a conversation through the pandemic."
Abe also spoke to WWD, adding, "Dior is a very respected heritage brand which I've admired ever since I decided to become a designer, so its a huge honour. It's also a brand that has historically demonstrated the history of innovation, but I'm sure that for a Maison like this, the decision to add another brand name to its own is not take lightly. Doing so shows that it is committed to always being innovative and challenging."
The collection is the first time that long-time friends Jones and Abe have worked together, and will begin releasing in November 2021.
In other fashion news, Pharrell has partnered with Chanel to launch a mentorship program for Black and Latinx entrepreneurs.