Burberry's Spring/Summer 2022 Menswear Collection Celebrates Freedom and Fluidity
Toting sawed off sleeves and halter tops.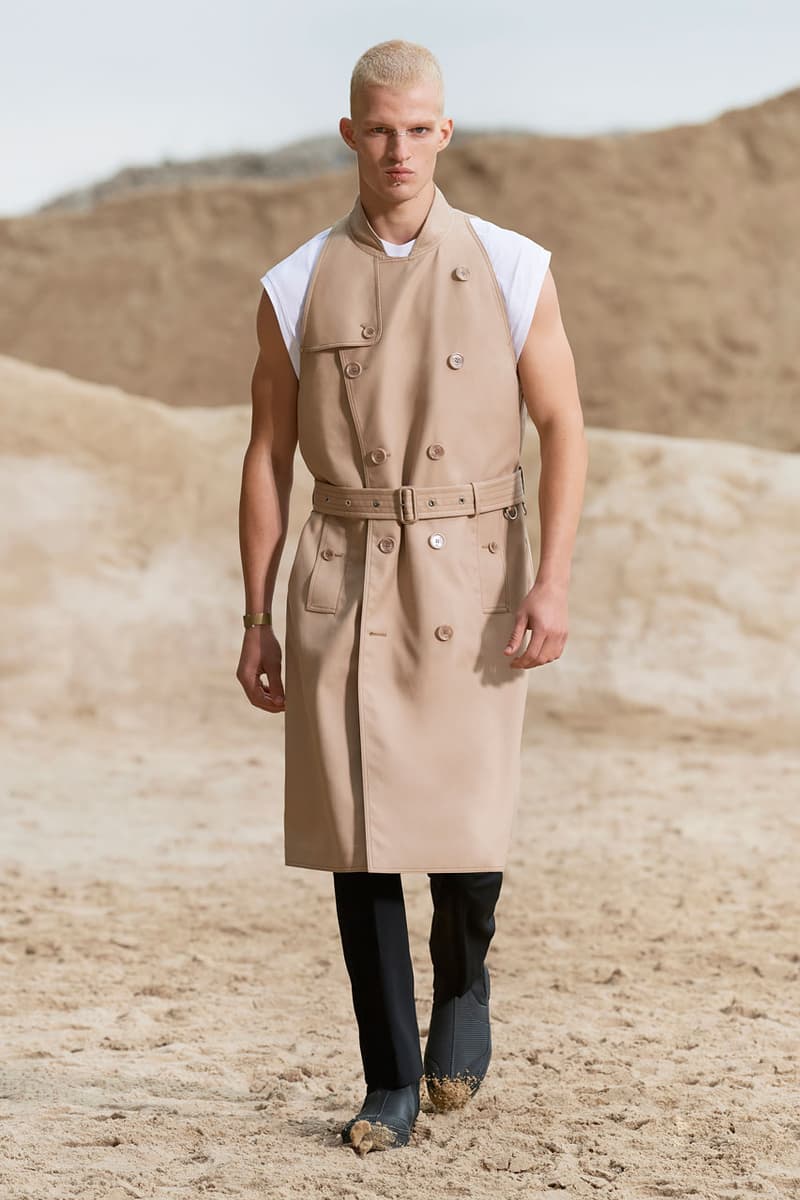 1 of 16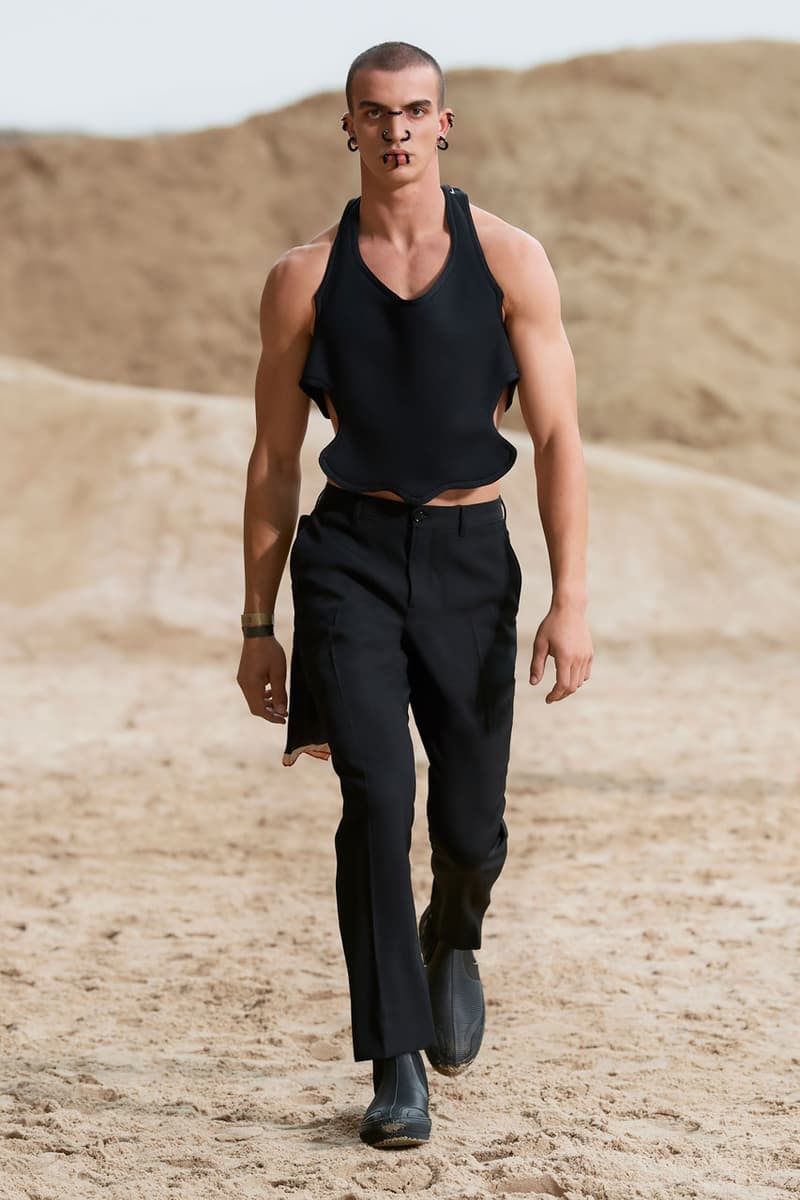 2 of 16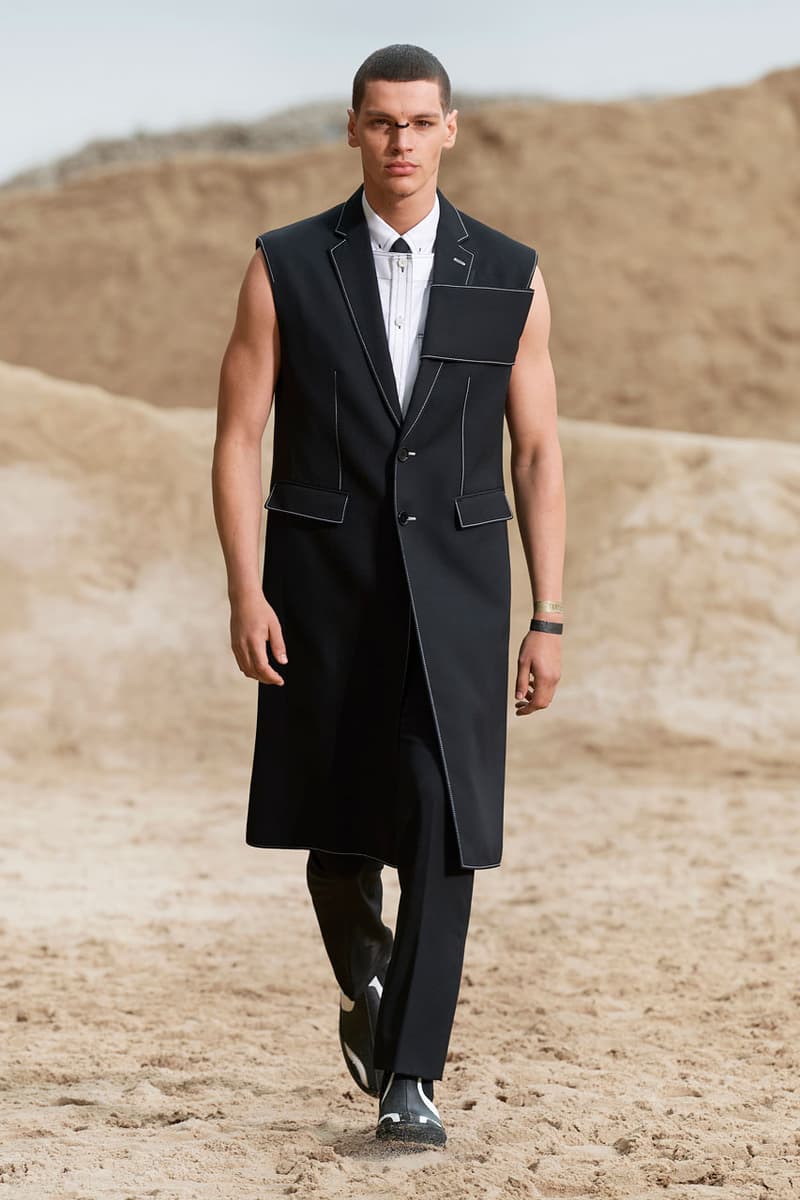 3 of 16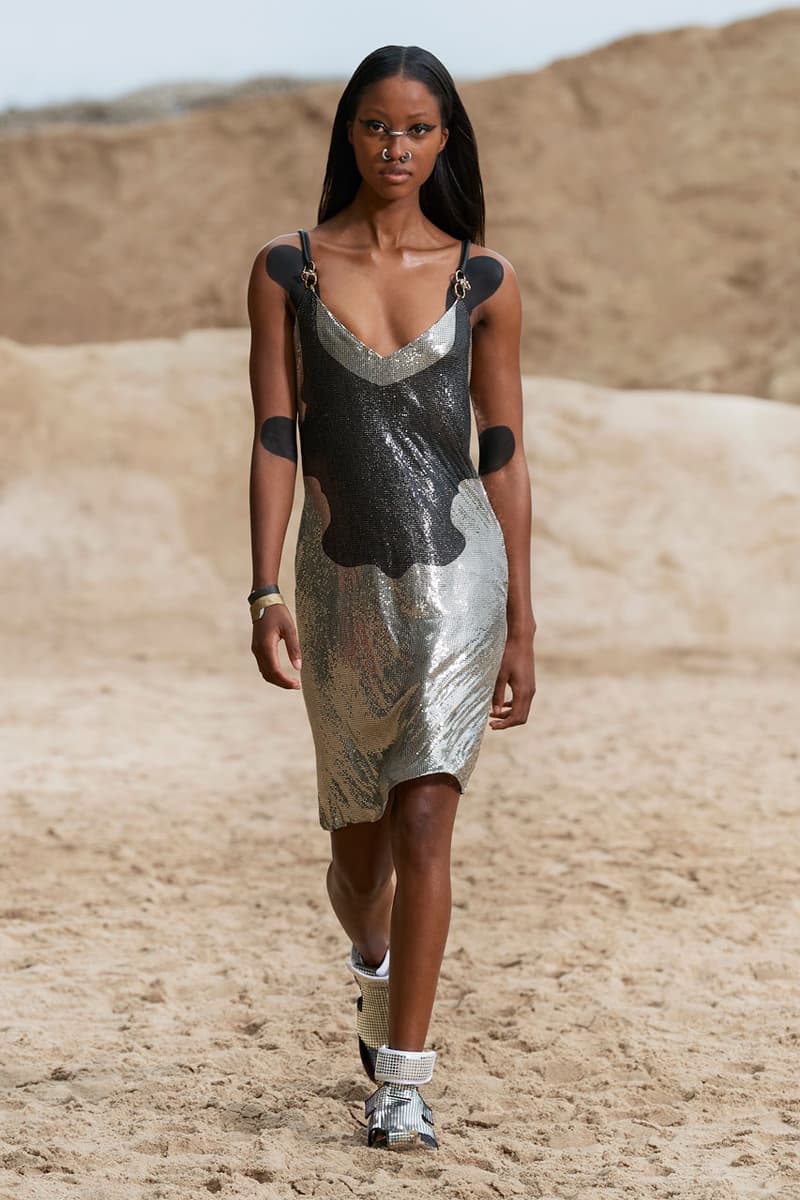 4 of 16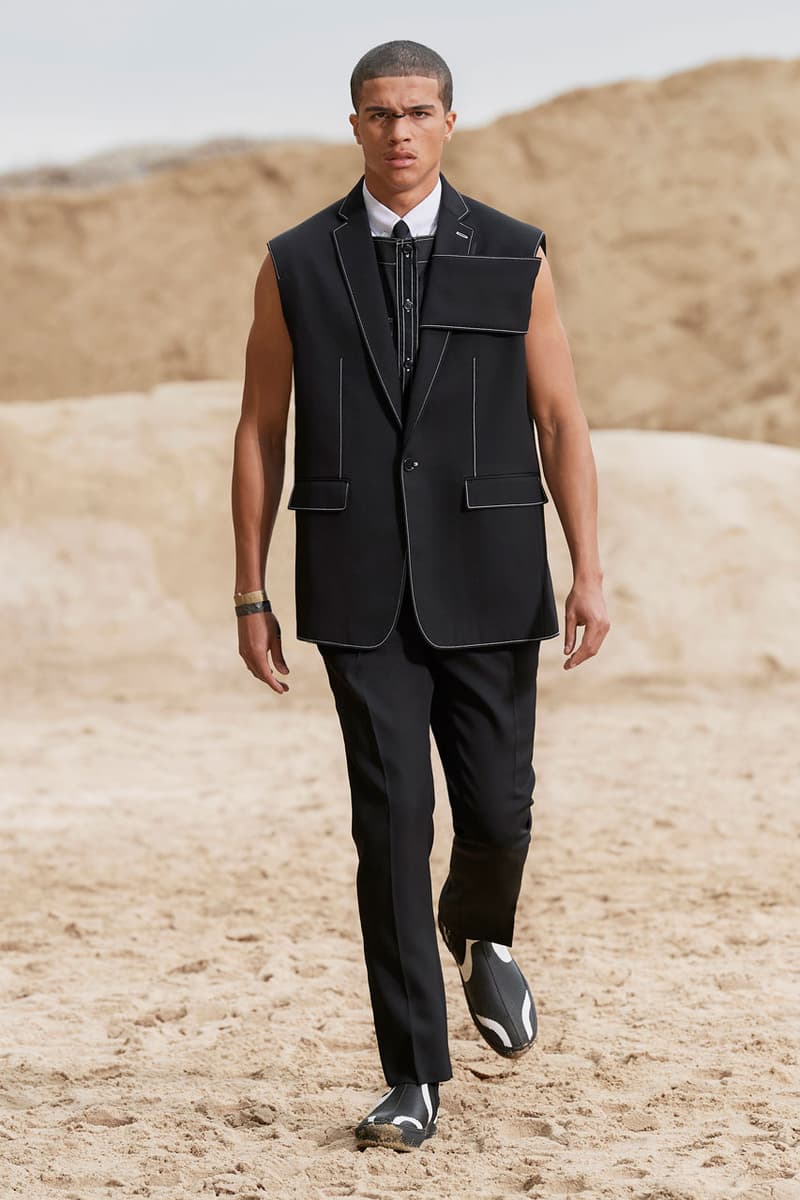 5 of 16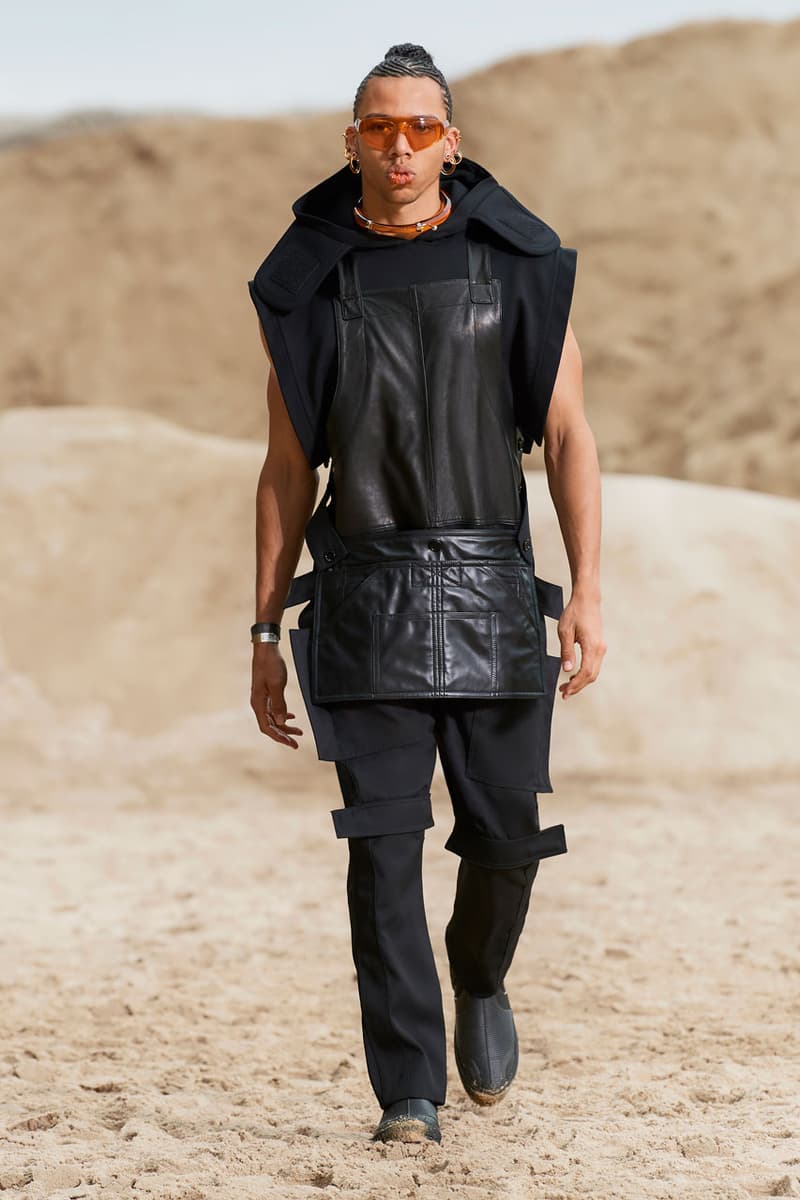 6 of 16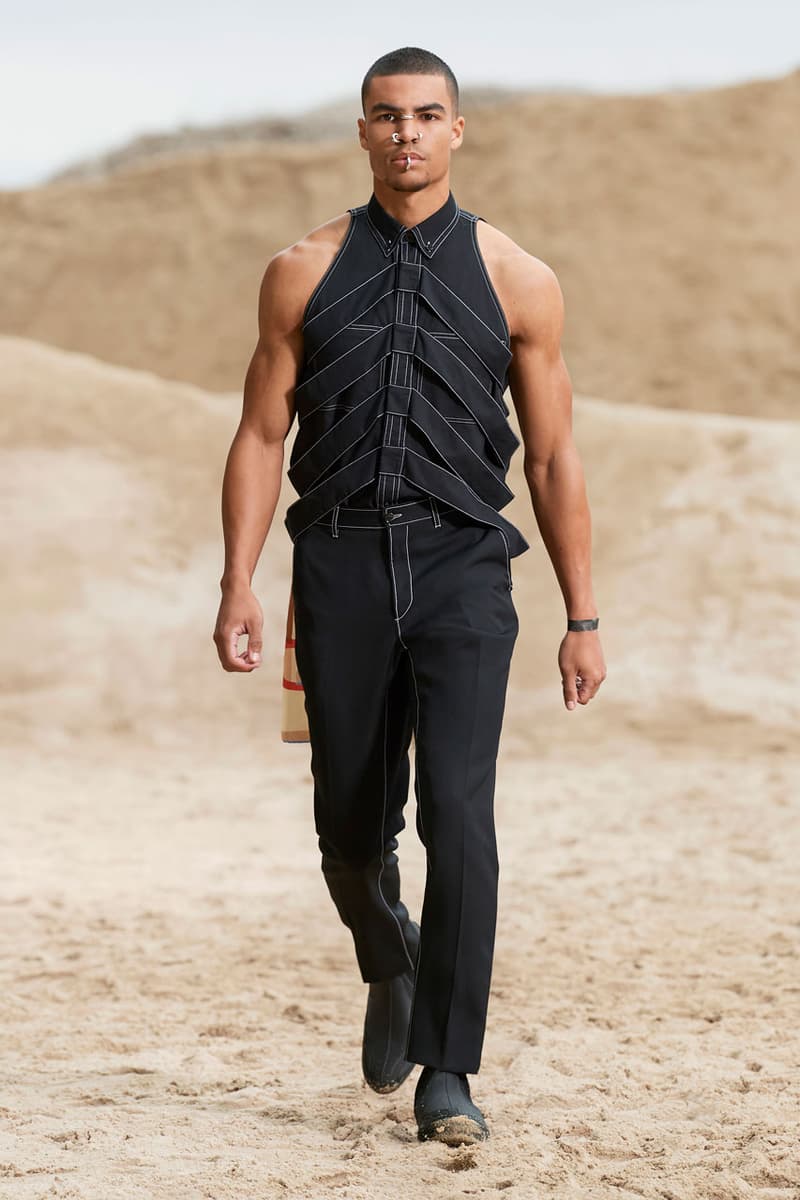 7 of 16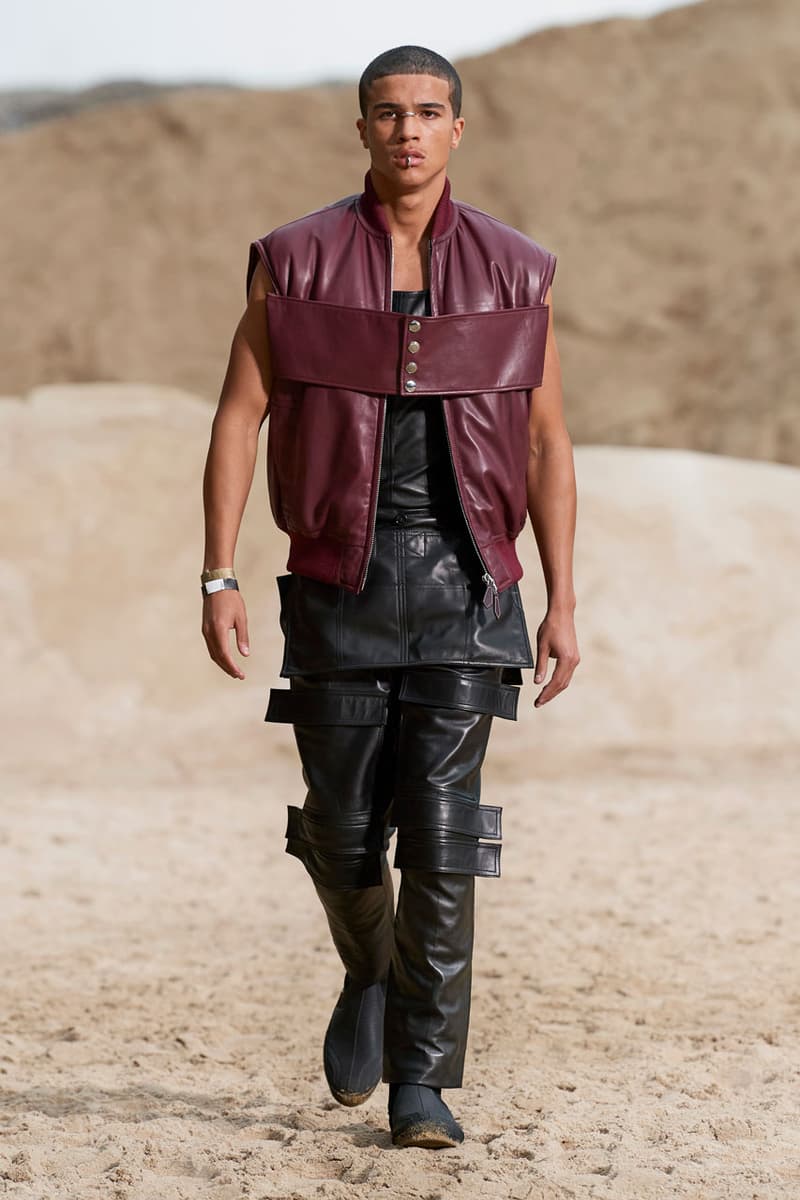 8 of 16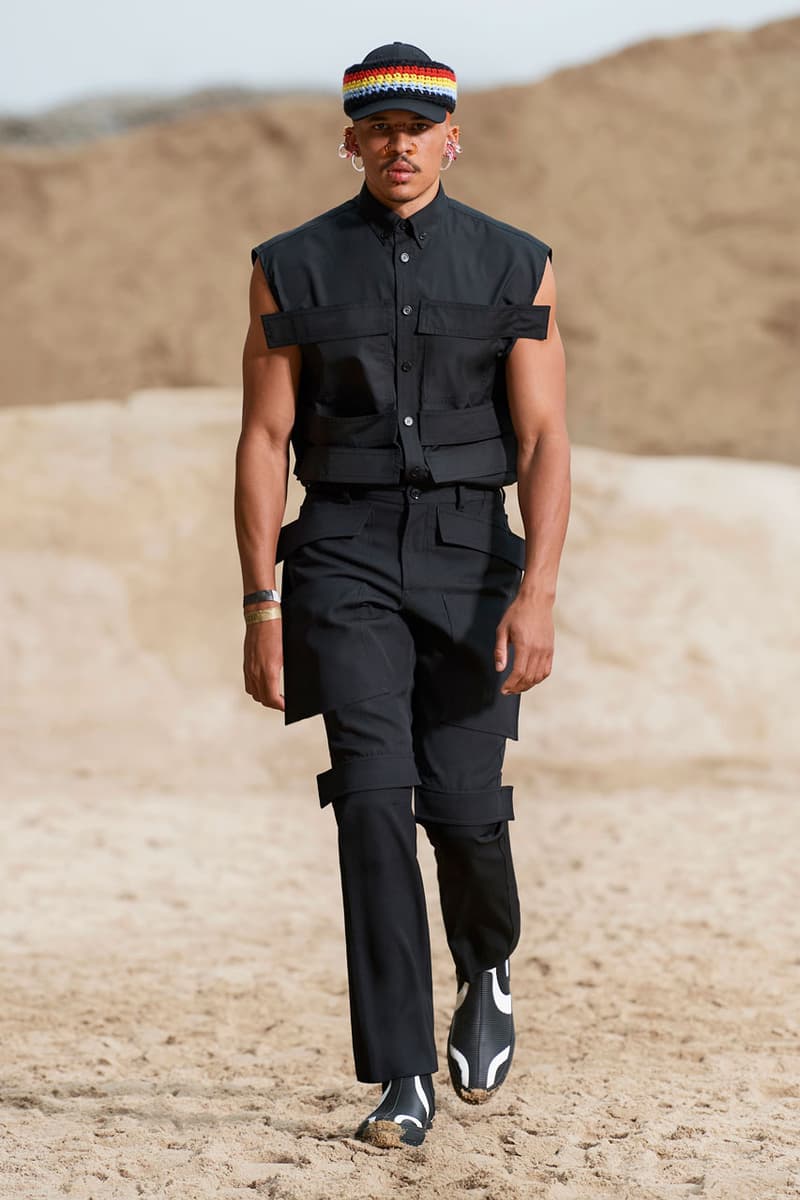 9 of 16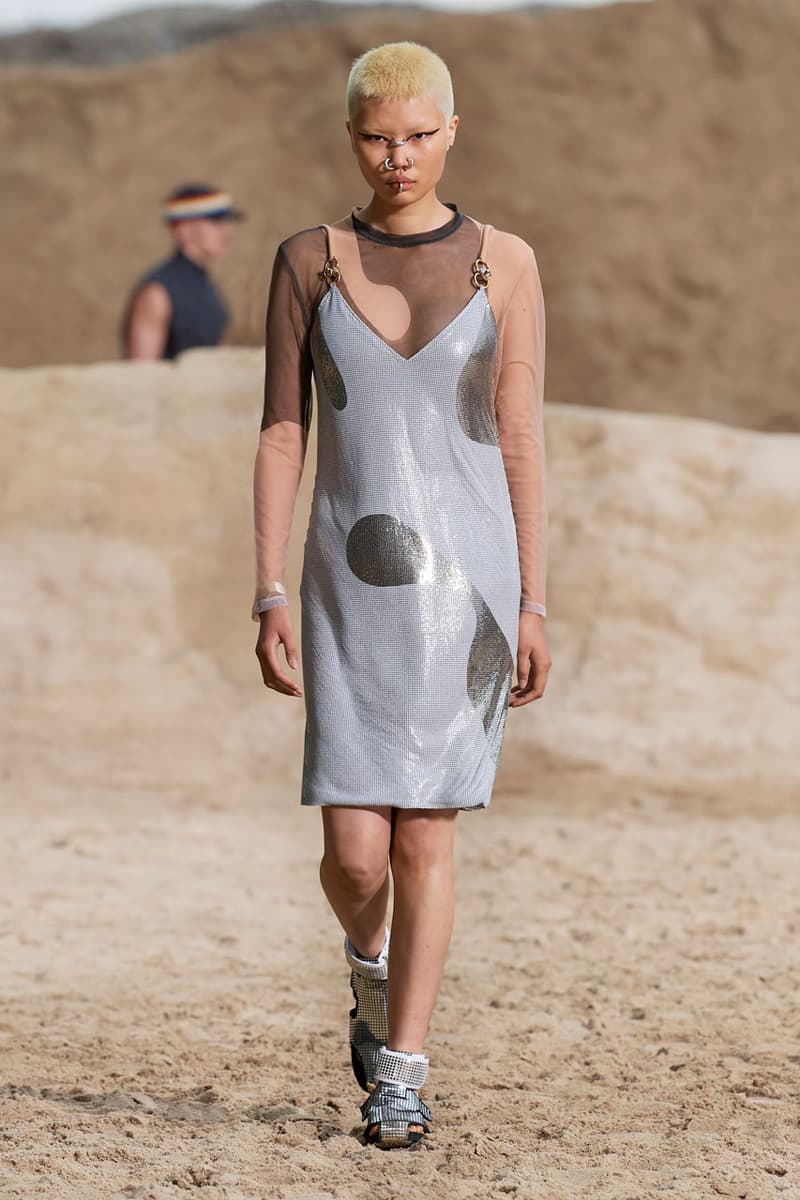 10 of 16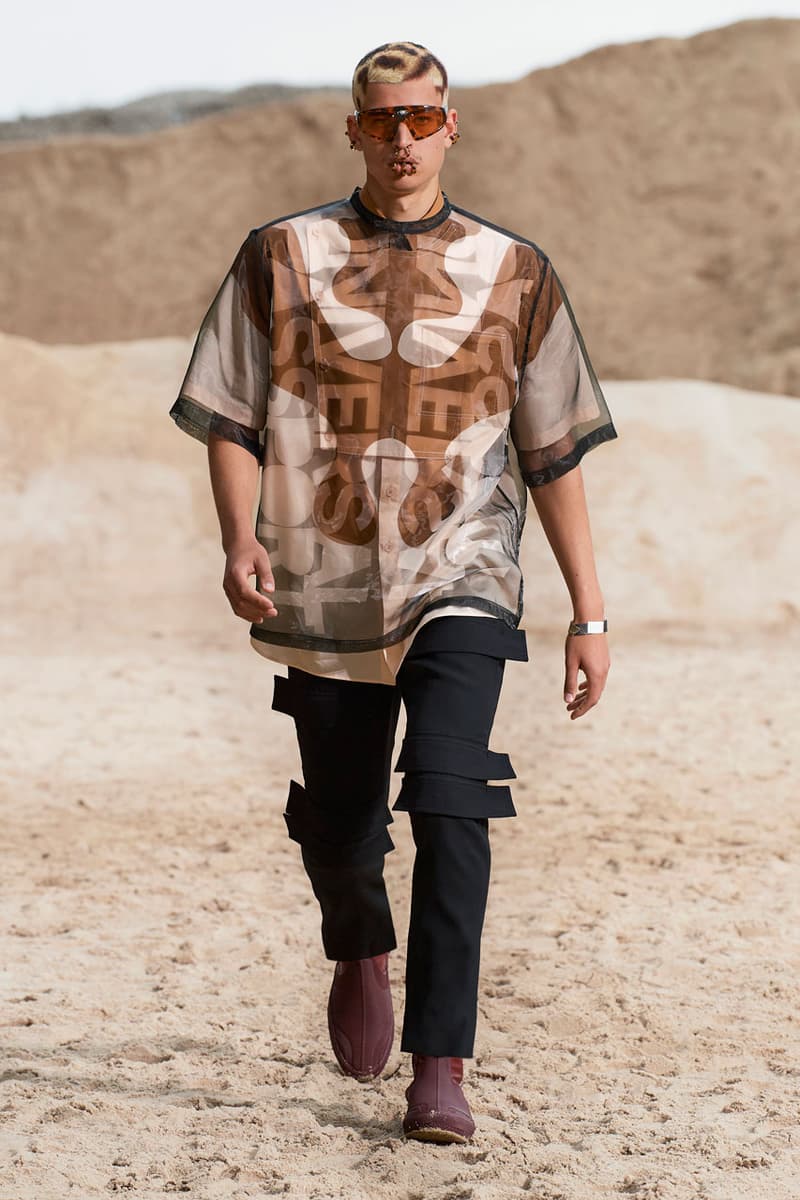 11 of 16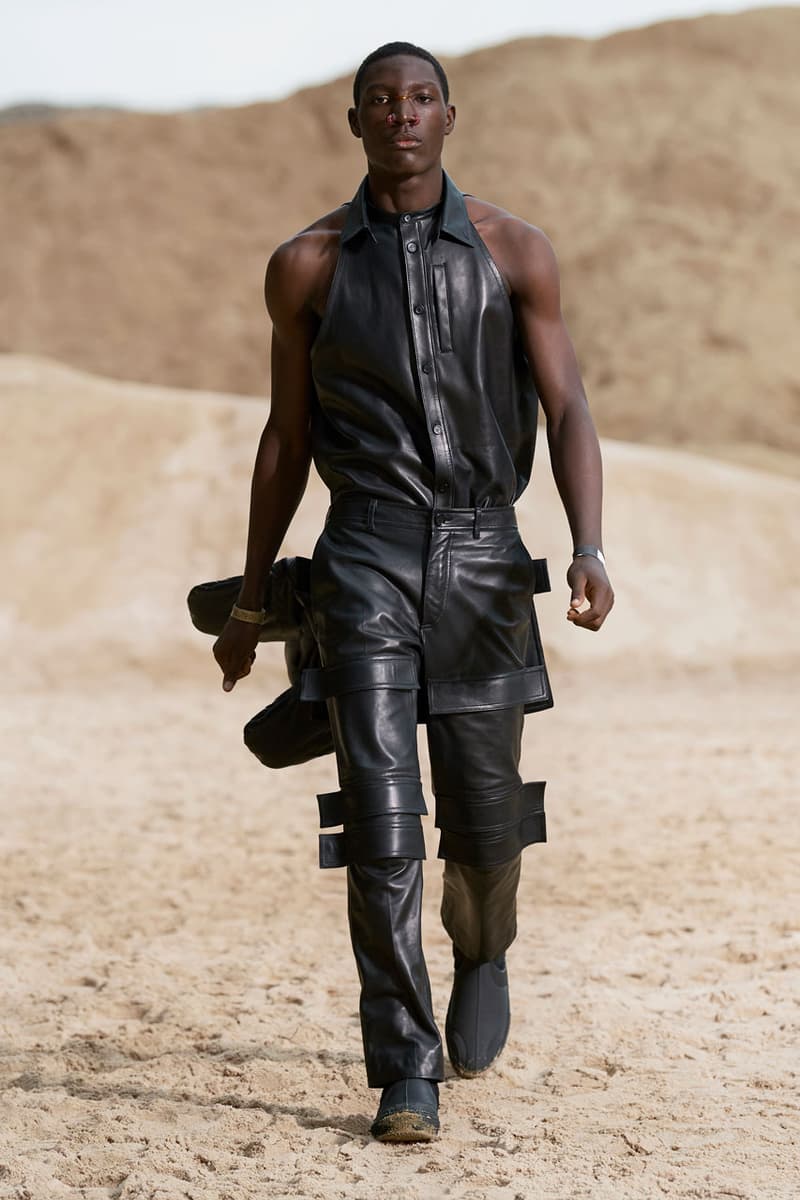 12 of 16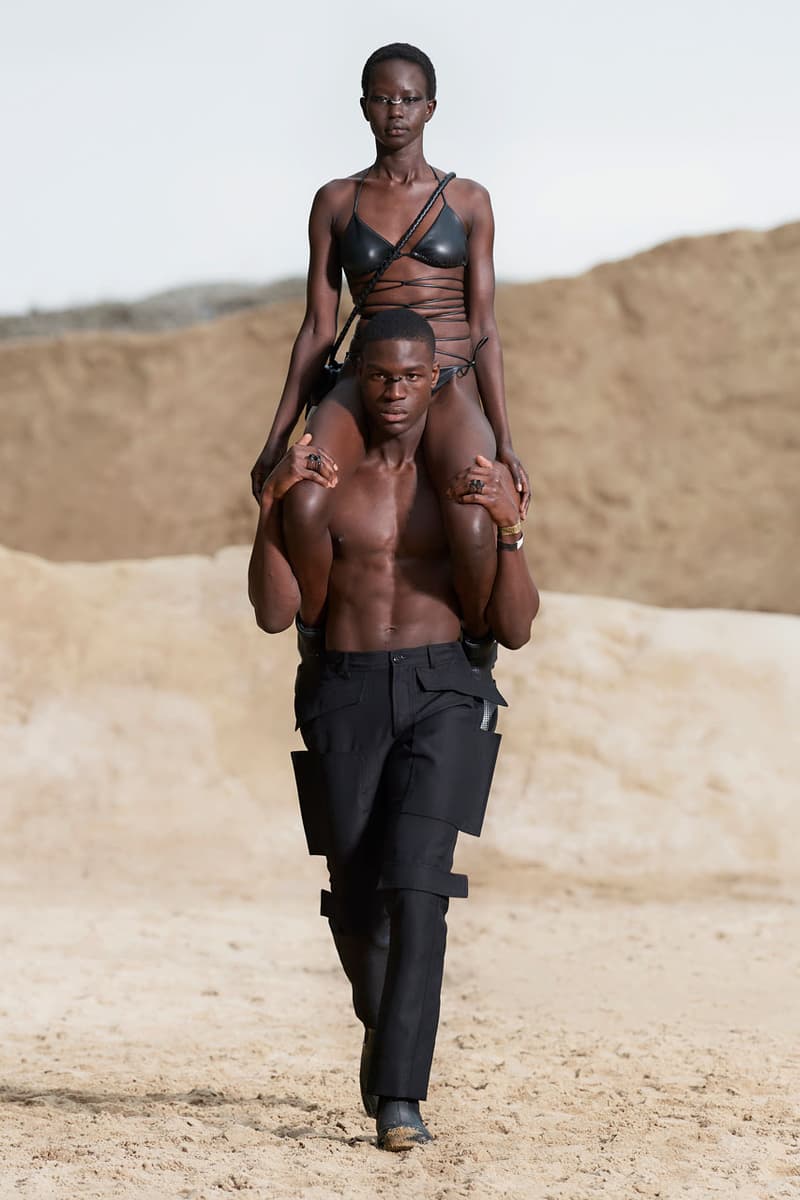 13 of 16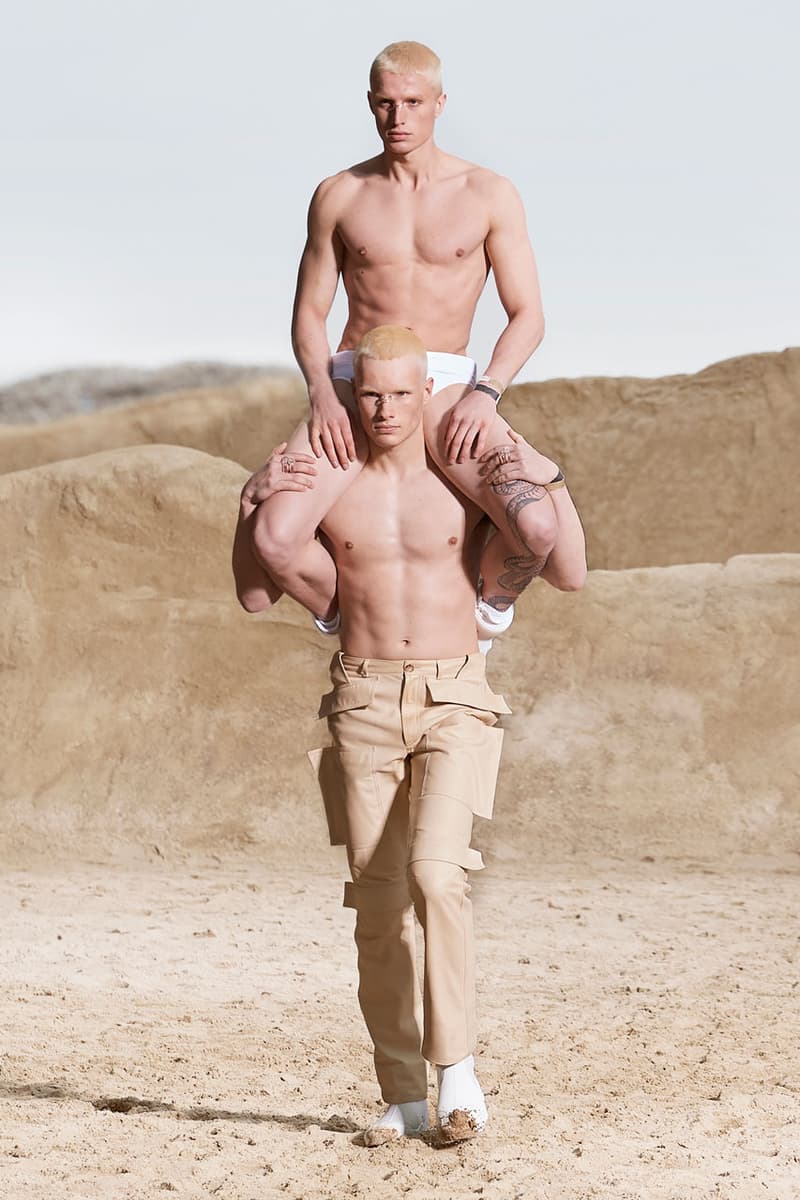 14 of 16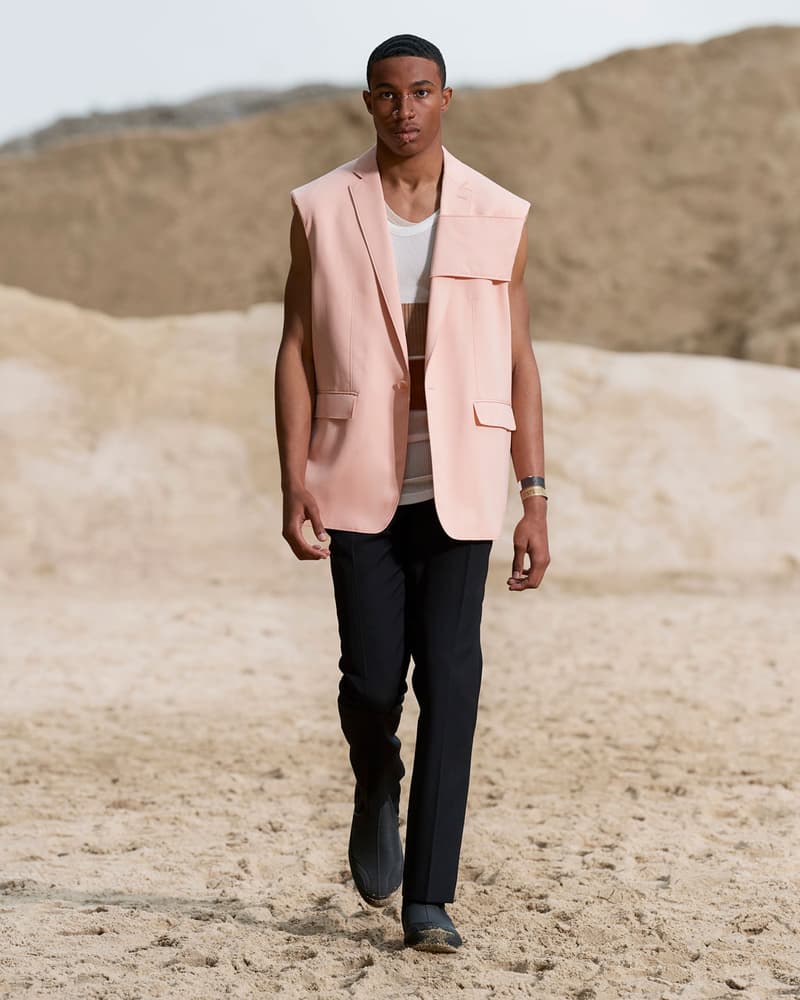 15 of 16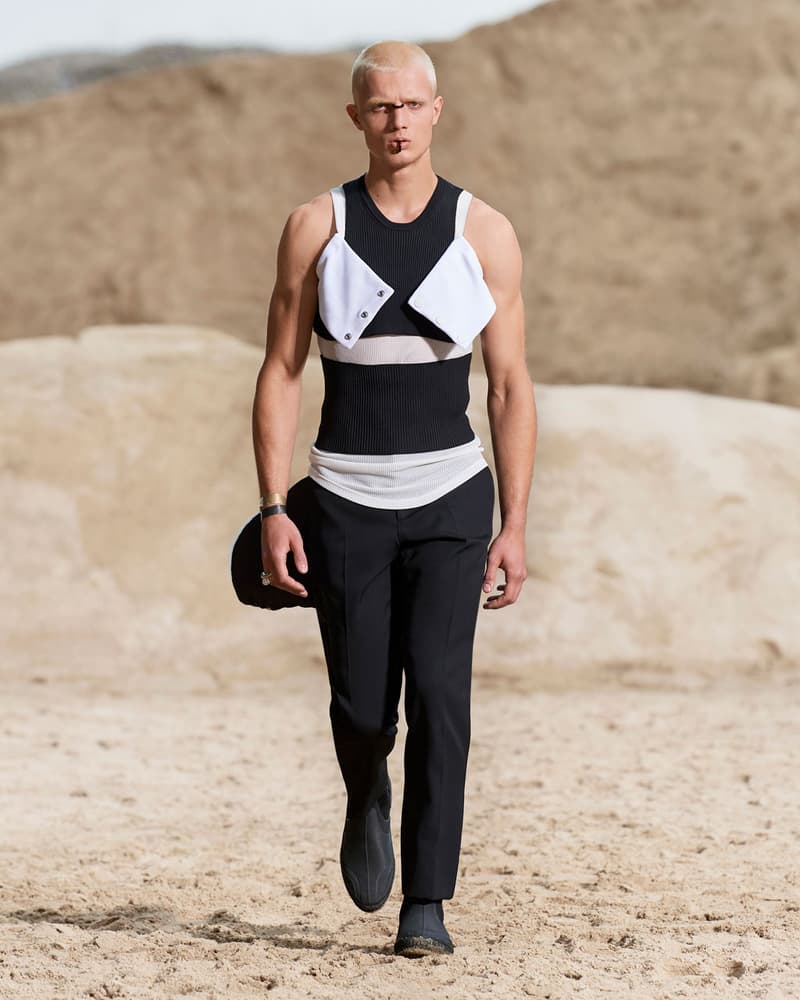 16 of 16
For the spring/summer 2022 collection, Riccardo Tisci's presentation expanded the mold of what Burberry can represent. Shot outdoors in swatches of sand, the setting contrasted the minimalist and urban structure of the Millennium Mills in Royal Victoria Docks, East London. What's particularly striking is that despite its unconventionality, the collection is still inherently Burberry, emphasizing Tisci's grip on multidimensional elegance.
"This presentation is all about the power and the beauty of self-expression and about escaping and coming together as one to celebrate our creativity," said Tisci in the collection notes.
The collection calls upon your inner warrior, toting sawed off sleeves and deconstructed outerwear. The hallmark Burberry trench coat was present in the collection, just in an updated Martian fashion. Further fostering the warrior-esque appeal were the series of leather and cotton straps attached throughout tailored trousers, tops and vests. In terms of material, the striking looks were brought to life using a number of mixed media such as black and burgundy leather, silver, mirror-like mesh, light colored cotton fabrics and more. The halter top becomes emblematic of this collection as Burberry's famed beige trench coat is reworked and cut with raglan in addition to a slew of other tops.
Tisci said: "I wanted the collection to capture that free spirit of youth and its honest and daring attitude, that sense of experimentation and fluidity. There is a strong feeling of unity but also of individuality – encouraging and uplifting each other to express ourselves freely. It's a very raw energy that's infectious, exciting and full of life. Like an awakening."
In conjunction with Tisci's emphasis on freedom, the collection is also inspired by his love for music as a transformative agent. "I have always been inspired by music and by its ability to transport your mind – how it can connect you with times, places and people beyond boundaries. So many of my memories forged through music take me back to an incredible time when I was discovering myself — my voice, my identity, my creativity…It was like being on a universal journey, brought together by a collective sense of openness, acceptance and opportunity," he added.
Even in its deconstructed-yet-refined cadence, the collection was ultimately an extension of Tisci himself. Through it, he beckons all to channel their inner warrior and embrace freedom.
Check out looks from the collection in the gallery above and the full collection on Burberry's website.
In related news, Burberry recently linked with "Blankos Block Party" for a digital collaboration.