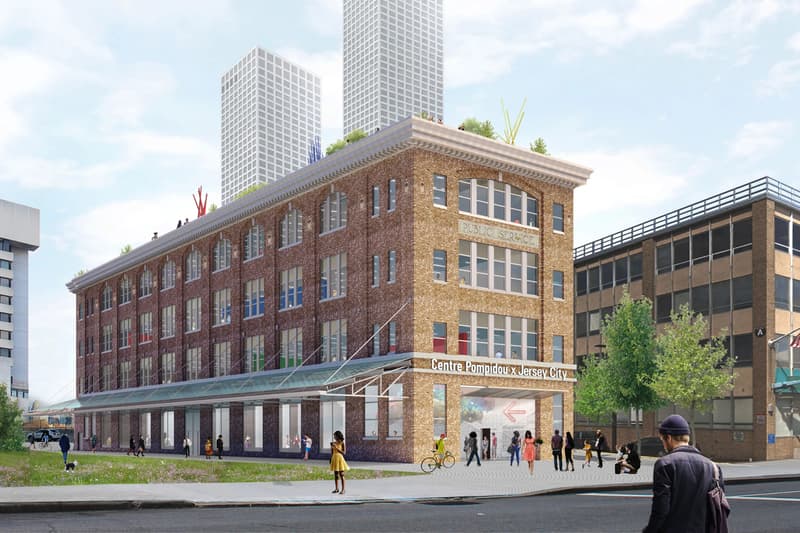 Is New Jersey Ready For A $40 Million USD Pompidou Museum? Locals Don't Think So
The Parisian institution's first American exhibition space.
---
Earlier this month, officials at the Centre Pompidou in Paris announced that it will build its first American exhibition space in Jersey City, New Jersey. Why would the premier French institution pick Jersey City out of all places to build a museum? Apparently, it all boils down to free space and funding while also being a 15-minute PATH train ride to Manhattan. The Pompidou will also be situated near Mana Contemporary — another modern art center that hosts residencies and exhibitions from both emerging and established artists.
Jersey City mayor, Steven Fulop, is hoping that this venture by Pompidou will turn the district into a cultural hub just like the Guggenheim Bilbao effect in Bilbao when it transformed the city into a bolstering arts magnet when it wasn't one to begin with. The space itself is a four-story warehouse that will undergo a sizable renovation that would cost the city $40 million USD in exchange for Pompidou's guidance and 120,000 artworks. The city will also see an annual cost of $6 million USD over the course of its five-year contract that encompasses project development, branding, educational programming, and the organization of exhibitions.
Locals aren't too happy about the idea, especially, city council representatives who apparently weren't involved in the decision-making to build the space. "Everyone agrees that the Pompidou is an extraordinary asset for Jersey City," said Rolando Lavarro, a city councilman, in an announcement in the New York Times. "But we just raised a levy on homeowners because we didn't have the money for school funding. How can we then bring more financial debt to the table for a museum?" Willard Ashley, an affordable-housing activist and a reverend at a local church, expressed: "We are not against art. Many are struggling to understand the expenditure in the COVID-19 era. All long-term residents are asking, regardless of their political leaning, is, please explain."
The Fulop administration tapped leading architecture firm OMA to find the structure for the cultural institution. Mayor Fulop also reached out to artsits Rashid Johnson and KAWS, a Jersey native, for their advice on navigating politics of the art industry, as per Curbed. Mathieu Potte-Bonneville, Pompidou's director of arts and culture, hopes that the institution will be permanent and spearhead programming that fits the Jersey City community. Stay tuned for more details.
Elsewhere in art, teamLab will launch its first major solo exhibition stateside at San Francisco's Asian Art Museum.