Tesla Stocks Dip As Sales in China Slow
Tesla shares dropped as much as 4.4 percent before leveling off by midday.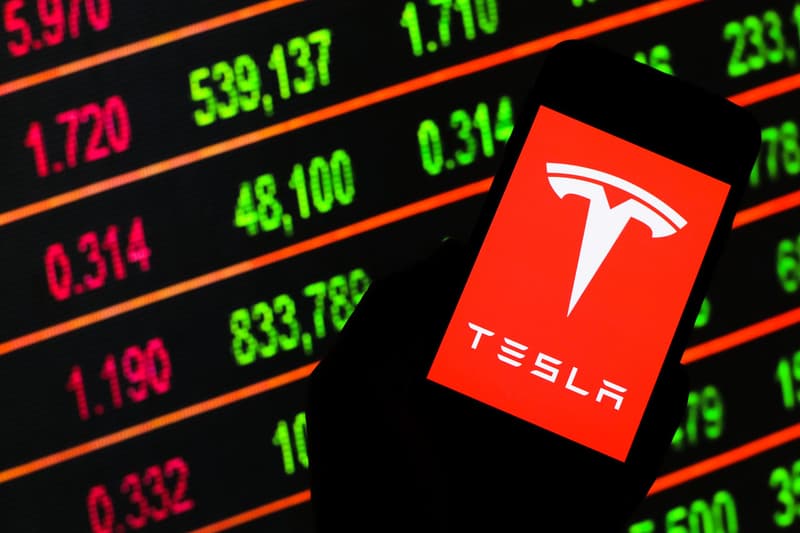 Tesla, along with other global tech giants, took a tumble on the stock market on Tuesday morning before rebounding later in the day.
According to Bloomberg, Tesla shares sunk as much as 4.4 percent before regular trading hours. As of the time of publishing, Tesla's stock price was hovering at around $620 USD per share, leveling off by midday. Apple and Microsoft also saw declines before rounding out later in the day.
The electric automaker's stock price has been impacted by a number of concurrent factors. According to Reuters, Tesla has paused its plans to expand its Shanghai production hub in light of trade tensions between the U.S. and China. Also on Tuesday, China's Passenger Car Association reported that Tesla sold just under 26,000 locally made cars in April, a 27 percent drop from the month prior.
Tesla founder Elon Musk's vested interest in Dogecoin — which is subject to volatile price changes — may also be tied to the stock price drop. On Tuesday, Musk tweeted out a poll to his followers, asking them if they wanted Tesla to begin accepting Dogecoin as payment.
Do you want Tesla to accept Doge?

— Elon Musk (@elonmusk) May 11, 2021
Dogecoin's stock price dipped this weekend after Musk's highly-anticipated appearance on Saturday Night Live. Musk also announced that SpaceX will be launching a moon satellite funded by Dogecoin.
Last week, it was revealed that the director of Tesla's Autopilot software told the Californian Department of Motor Vehicles that Musk has been exaggerating the capabilities of Tesla's autonomous driving systems.