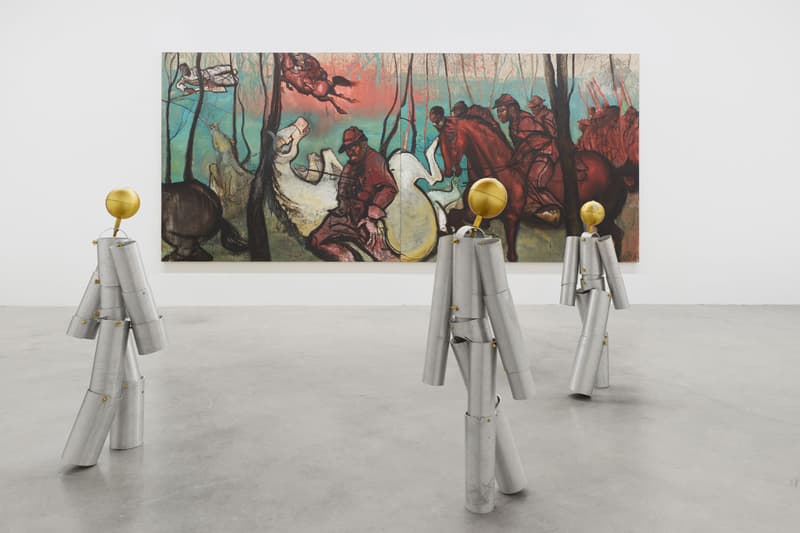 1 of 5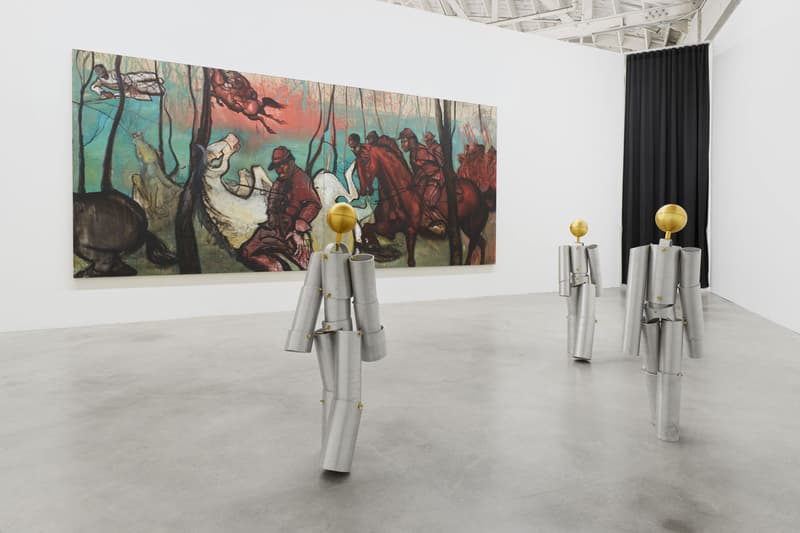 2 of 5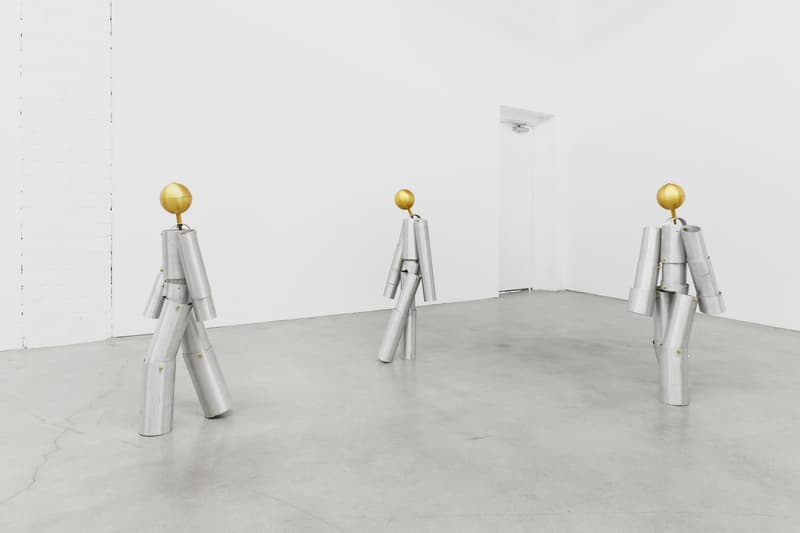 3 of 5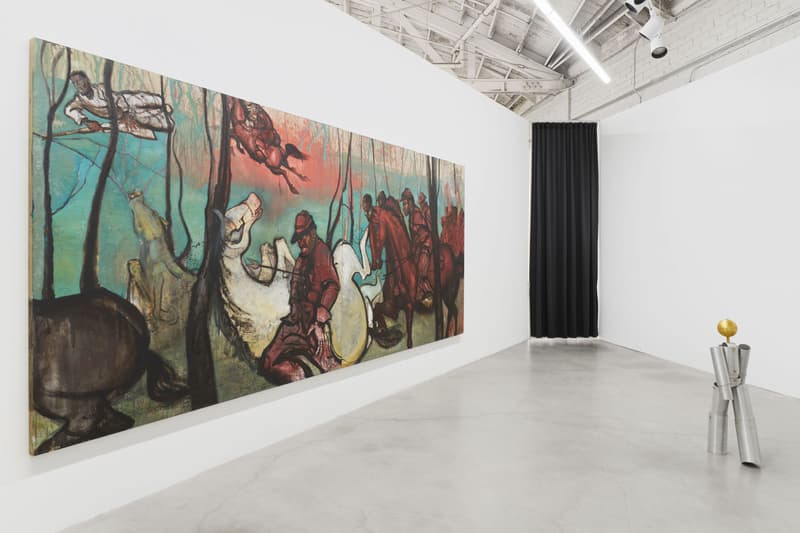 4 of 5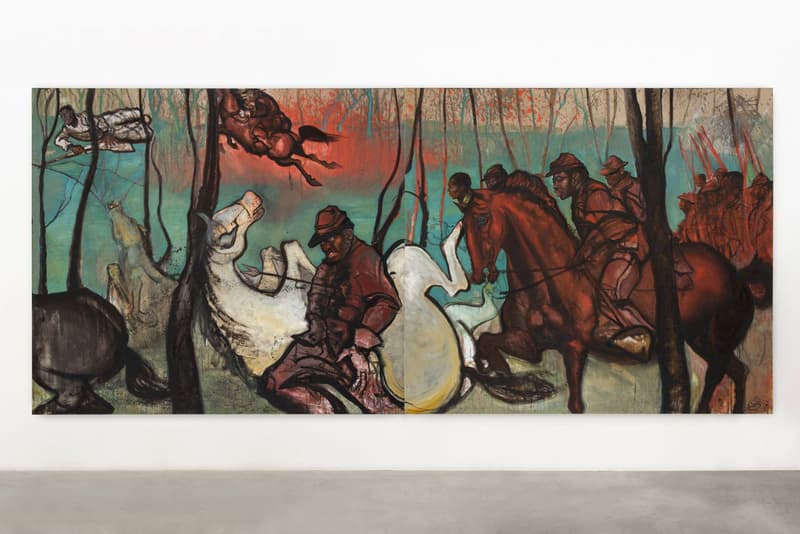 5 of 5
Josh Callaghan and Chaz Guest Seek the "Promised Land" in Duo Exhibition
Works that highlight fantasies and tragedies of the American consciousness.
---
Night Gallery in Los Angeles is currently presenting a duo exhibition of works by Chaz Guest and Josh Callaghan. Entitled "Promised Land," the exhibition highlights the collective fantasies and tragedies on the American consciousness through painting and sculpture. "'Promised Land' reckons with history while at the same time suggesting the possibility of renewal," the gallery said in a statement.
The centerpiece of the exhibition is a monumental painting by Guest called THE TENTH, 2019. The sprawling work portrays the 10th Cavalry — the first of only six Black brigades created by Congress in the years following the Civil War. Popularly known as the Buffalo Soldiers, these regiments continued to serve through the Second World War, playing important roles in various military campaigns while undergoing frequent discrimination.
Contrasting Guest's painting is a series of sculptural works by Callaghan called Flagpole People. The artist reconstructed institutional flagpoles made of aluminum to form delicate human subjects that appear to be walking to the "promised land."
The gallery described: "Ostensibly taken from anonymous support structures that are fixed to sites and utilized in the service of a tyrannical, prideful flag, these three diminutive figurative sculptures, Flagpole Person One, Two and Three, have seemingly been released from this fate, becoming animated and walking the land. Caught in mid step, these People, one hopes, are walking toward a bright new future, free from the barbarity inflicted by "great leaders" under waving flags."
Check out installation views for "Promised Land" in the slideshow above and then head to Night Gallery's website for more information.
Elsewhere in art, the Olympic Museum in Athens has officially opened its doors.
Night Gallery
2276 E 16th St.
Los Angeles, CA 90021