Tesla Is Using In-Car Cameras To Make Sure Drivers Pay Attention While Using Autopilot
Following a deadly accident last month involving a 2019 Model S.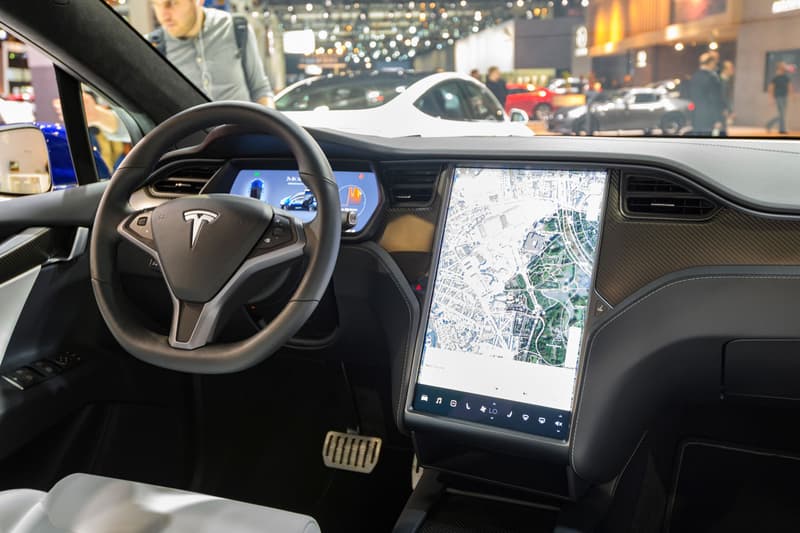 Tesla appears to be utilizing its in-cabin cameras placed above the rear-view mirror in the company's Model 3 and Model Y to make sure drivers are paying attention when using the Autopilot feature.
Tesla has been making sure that drivers are alert while using the company's advanced driver assistance system through sensors in the steering wheel that measure torque. This mechanism makes sure that drivers have their hands on the wheel at all times, and will deploy visual and audio warnings if steering wheel feedback isn't registered.
Still, this method is not foolproof, and despite numerous safeguards in place, the company has repeatedly warned customers that they are responsible for staying alert and in control of the car at all times.
"Autopilot and Full Self-Driving Capability are intended for use with a fully attentive driver, who has their hands on the wheel and is prepared to take over at any moment," the company states. "While these features are designed to become more capable over time, the currently enabled features do not make the vehicle autonomous."
The company announced earlier this week that it was continuing the transition to Tesla Vision, a camera-based Autopilot system that relies on camera vision and neural net processing to assist drivers. According to release notes obtained by CNBC on Friday, Tesla is now telling drivers that their cabin cameras have been switched on in cars that do not have radar sensors.
One user named Kevin Smith was asked to sign an "Order Update" before he could get his new Model Y delivered, according to CNBC, which included a release note on the vehicle's touchscreen:
"The cabin camera above your rearview mirror can now detect and alert driver inattentiveness while Autopilot is engaged. Camera data does not leave the car itself, which means the system cannot save or transmit information unless data sharing is enabled. To change your data settings, tap Controls > Safety & Security > Data Sharing on your car's touchscreen."
Other Tesla owners spotted similar notices in their cars and took to Twitter to share the news.
Well well well. Look what we have here. pic.twitter.com/BakZlRfDFz

— Whole Mars Catalog (@WholeMarsBlog) May 27, 2021
Delivery was super smooth. Summon and lane departure avoidance disabled for now, increased follow distance, hard cap at 75, requires auto brights or kicks out of AP, cabin camera for driver monitoring.. nothing unexpected yet. pic.twitter.com/gKIkHSGNI7

— Kevin Smith (@spleck) May 27, 2021
The changes come after an accident involving a Tesla vehicle left two dead in Texas last month. Local police said that there was no one was in the driver's seat of the 2019 Model S, prompting scrutiny from federal investigators. A preliminary report on the accident from the National Transportation Safety Board released earlier this month said cameras showed the driver initially getting into the driver's seat before heading down the road.
Earlier this month, Tesla's director of Autopilot reportedly admitted that CEO Elon Musk has exaggerated the capabilities of the advanced driver assist system.