Skittles Is Releasing Lime-Only Limited Edition Packs
The flavor was officially last seen in 2013.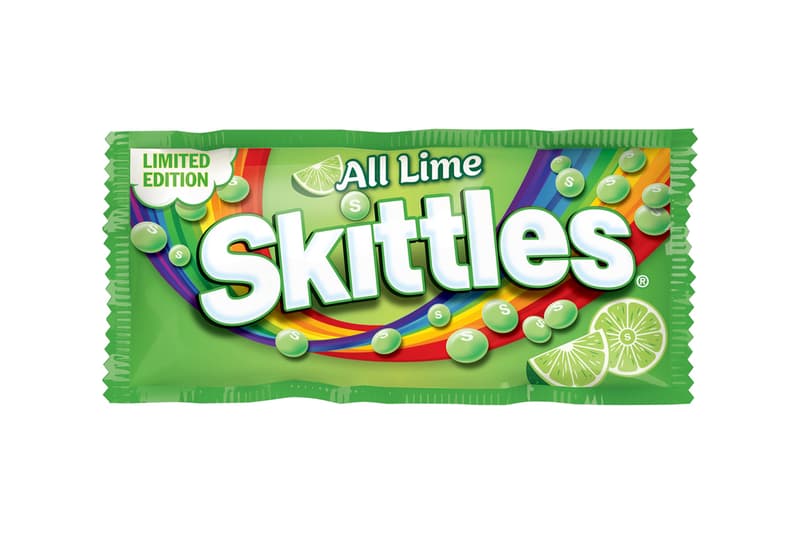 Skittles has just announced that it is bringing back the Lime flavor, but not just as an addition to its regular mixed flavor packs, lime is getting an entire dedicated limited edition bag.
Cut from the flavor list back in 2013 with the exception of a small batch released in 2017, the cult flavor was replaced with green apple which had fans devastated. While it has been a good eight years since the flavor was part of the skittle range, these limited edition "All-Lime" packs should make up for lost time.
"Our Skittles fans asked, and we are thrilled to deliver. Lime-loving Skittles fans have been very vocal with their pleas to bring back their favorite flavor and we're excited to be able to offer them all the lime Skittles they want with the release of our All Lime packs," comments Fernando Rodrigues, senior brand manager at Mars Wrigley.
You asked a lot. You complained even more… so here you go. SKITTLES ALL LIME Packs are here for a limited time this summer. BUY THEM OUT AND MARKETING MIGHT BRING THEM BACK FOREVER. (this is gonna get me fired, but they weren't paying me anyways -the intern) pic.twitter.com/Wq4ftWBVRn

— LIME SKITTLES (@Skittles) May 19, 2021
In other food news, The Doughnut Project joins HORMEL for "Cheese the Day" pepperoni donuts.