Why the Green Watch Trend Is a Matter of Life or Death
Are we hardwired to appreciate green more than any other color?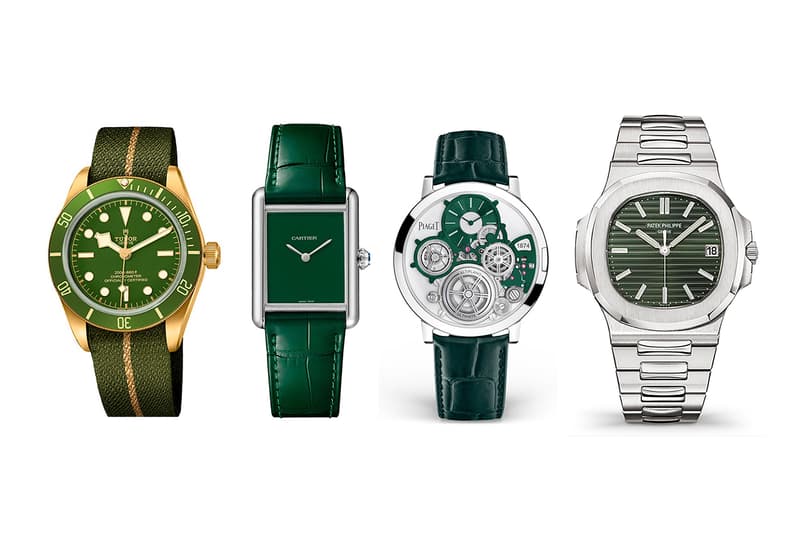 Given how old the watch industry is, major trends tend to develop at a more leisurely pace than, say, tech or fashion. The last time an aesthetic trend spread throughout the industry was when blue dials made the jump from novelty to collection mainstay around six years ago.
Since then, watchmaking brands have been keen to replicate the success of blue by testing the water with all manner of dial colors, hoping to gain traction and kickstart a new movement. The market has seen so much experimentation in the past couple of years that color has become the new frontier of design within watches.
But this year, one color has stuck like no other; at its height not even the blue trend produced the sheer concentration of new watch releases currently dropping with green dials.
Watches and Wonders back in April was awash with verdant dials. Cartier and Jaeger-LeCoultre opted for deep classic tones, while Tudor and Breitling paired rich greens with gold cases. Rolex decorated the dial of its latest Datejust 36 with tropical green palm fronds. Even Brad Pitt gave his seal of approval to green watch dials in conversation with Breitling CEO Georges Kern.
But it was Patek Philippe CEO Thierry Stern's decision to drop a 12-month limited series of the outgoing Ref. 5711A1 with an olive green dial that truly cemented the color in the industry, with Stern stating that Patek is not interested in following short-term trends.
The trend may be new, a critical mass brought about by one brand after brand another following the pack, but green watches themselves are not. H Moser & Cie has been playing with green and turquoise shades on its smoked dials for years, but the progenitor of the color in modern times is, as is so often the case, Rolex.
Back in 2003, when Rolex looked to celebrate the 50th anniversary of its Submariner it decided to deck out the bezel and dial of the most iconic watch of all time in its own corporate green, creating the 116610LV. The model wasn't an immediate success, perhaps because of the unconventional use of colour, but eventually became one, earning the affectionate nickname, the Hulk.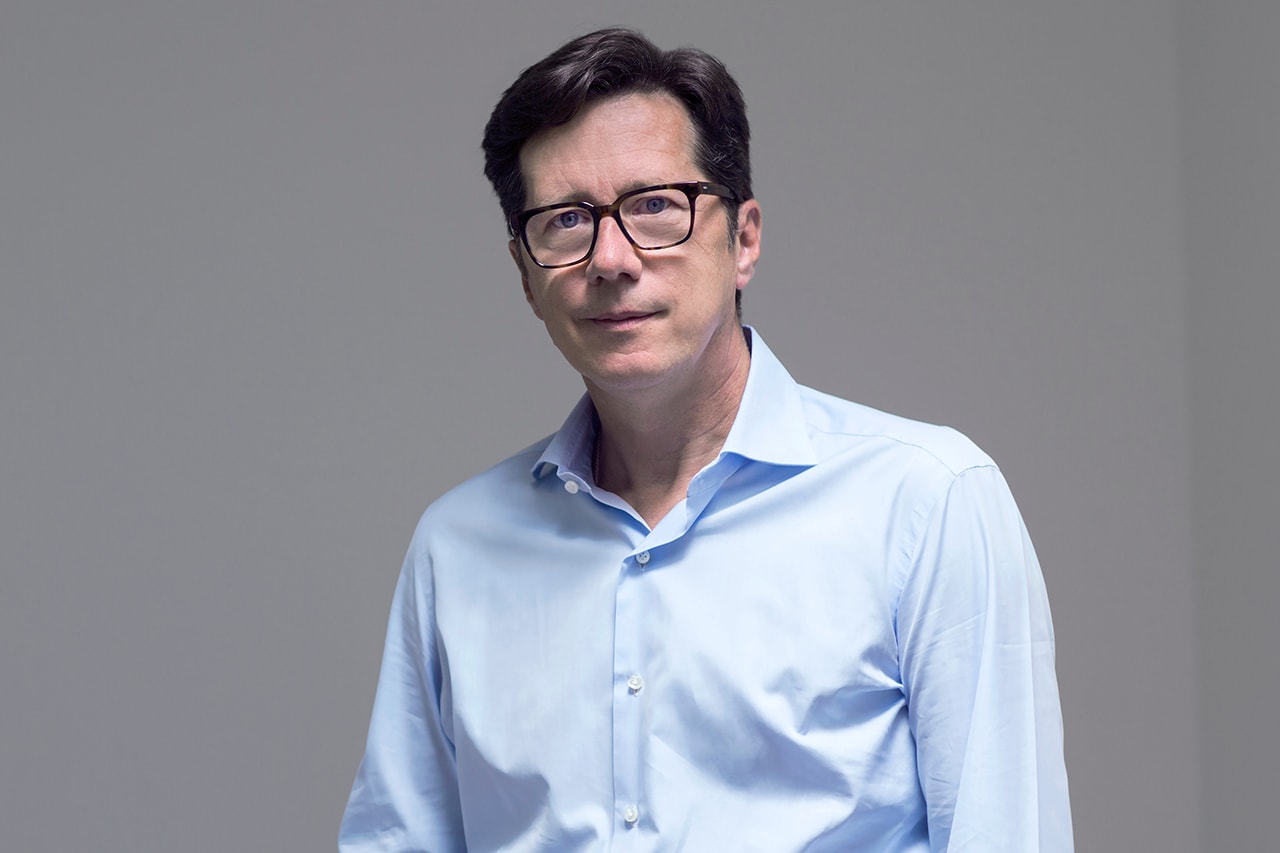 "In the last few years green has arrived in general industry," says freelance watch designer Eric Giroud, who has designed for everyone from Tissot to MB&F. "For example, McDonald's was yellow and red for decades but became green [McDonald's signage in Europe is green and yellow] a few years ago. Around the same time you had green Coke and of course it also ties in with the green ecological movement."
Giroud told HYPEBEAST that, until 12 months ago, green had not played a significant part in his watch designs but now, "all of the people around the table at the brands [say] 'we need to add a touch of color,' so I say, 'okay, why not?' Outside of the watch industry, blues are the most appreciated colors in the world, for a long time now, the second colors are red and green."
Taking into account Giroud's spectral hierarchy and also the often divisive boldness of red, it follows that the more neutral, calming green would be the natural successor to blue when it comes to watch dial dominance.
But the most surprising element in the recent onslaught of green watch dials has been the sheer variety of tones used; not just the usual suspects like the emerald green of Audemars Piguet's platinum Royal Oak or the British Racing Green of TAG Heuer's latest Monaco, but the pistachio of Breitling's Premier Chronograph or the pastel shade of Oris' bronze candy dialled capsule collection.
"We call it green," adds Tom Keen, founder of London-based Sabotage Design. "But the reality is when you go from mint all the way through to British racing green, pea greens through to turquoise; that's a massive range of color.
"We see more shades of green than any other color and the anthropologists think that it is because, when we were living in forests, the ability to see shades of green was directly related to being able to spot predators."
It may well be this wide-open spectrum of potential shades that has seen watch designers fail to arrive at a general consensus and take a more subjective, personal route when selecting colors.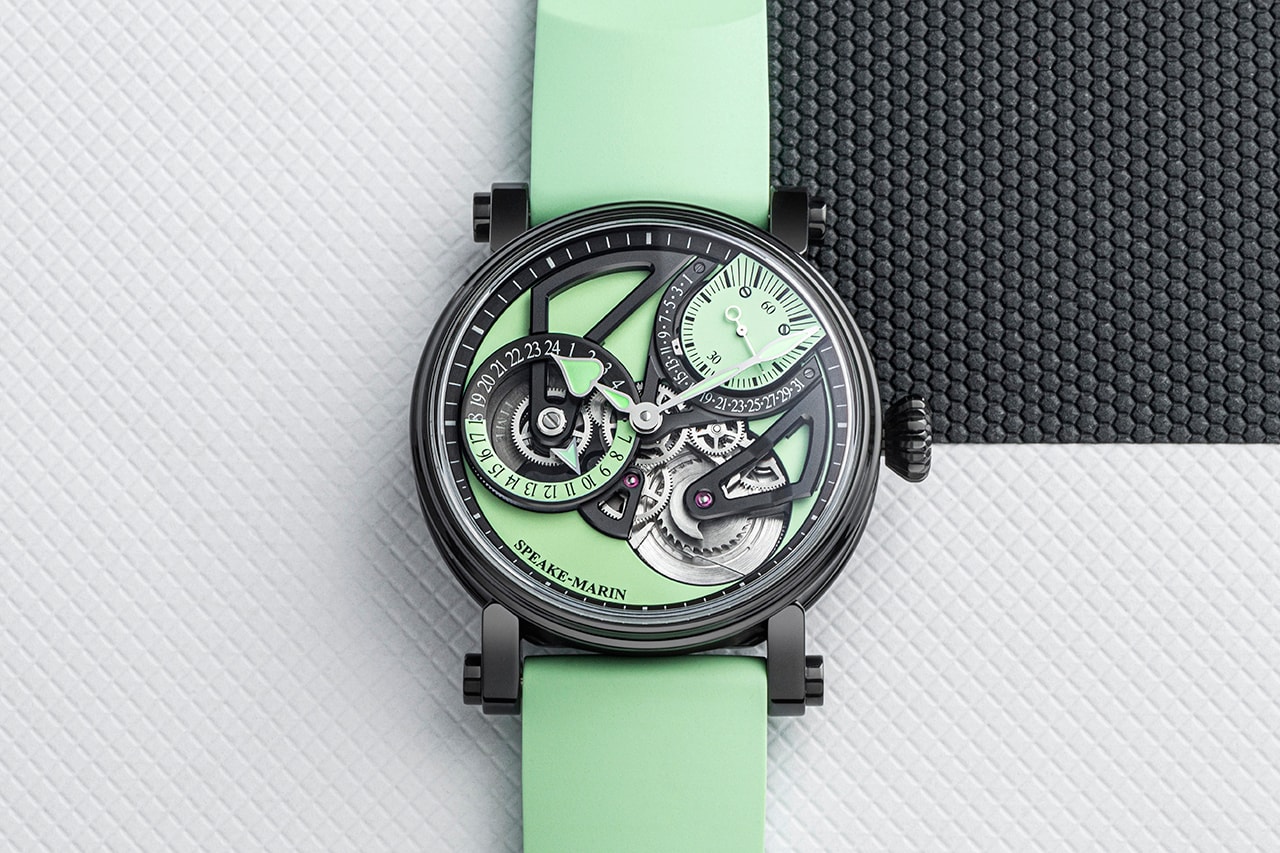 "Last year I was working on a green watch with Speake-Marin [the Dual Time Mint]," Giroud continues. "We were around the table and we asked 'okay, which green?' You know what, it's deep, it's cultural, it has to do with your background. For some people it's a military green, for others it's the green of the grass or British Racing Green. I suggested using a very light, inspiring green. But everyone around that table had their own opinion on which green."
So, could this vast, barely-tapped spectrum of greens and the evolutionary, life-or-death imperative enabling us to recognise so many distinct shades mean that green dials could be more than a passing trend?
Giroud is not convinced, predicting the color only has another year or so left in the limelight. But he might be under-estimating the extra impetus that green's environmental connotations lend to the color, especially given how strongly watch brands such as Blancpain, Panerai and IWC have already latched onto themes such as ocean conservancy and sustainability.
"Today it's a little bit crazy," concludes Giroud. "But I'm very happy because it's opening minds in the watch industry with regards to color. The players with green are the big brands, small brands, the watchmakers; everybody is playing. The question I am asked now is, 'what is going to be the next successful color'? I have some idea, but it's a big secret."
Elsewhere in watches, Zenith reissues a collector-favourite El Primero.