'One Piece' Asks Fans to Rank Its 1,174 Different Characters
The results are in from 12 million fans.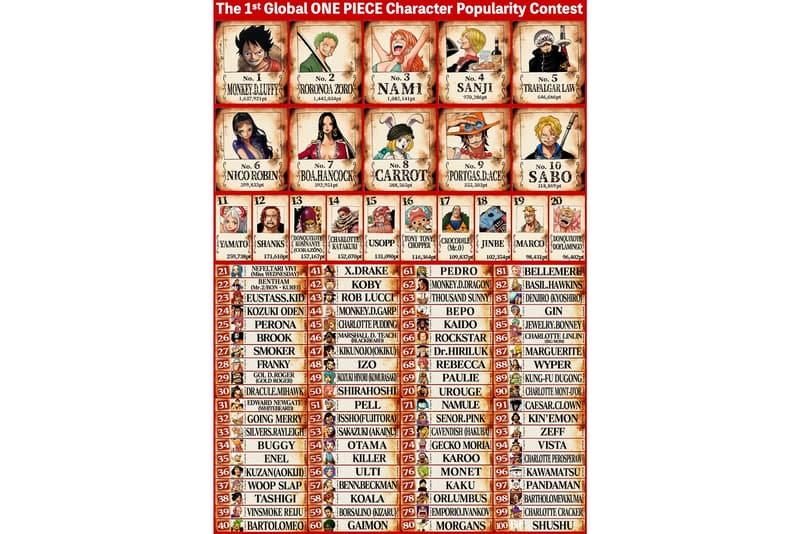 1 of 2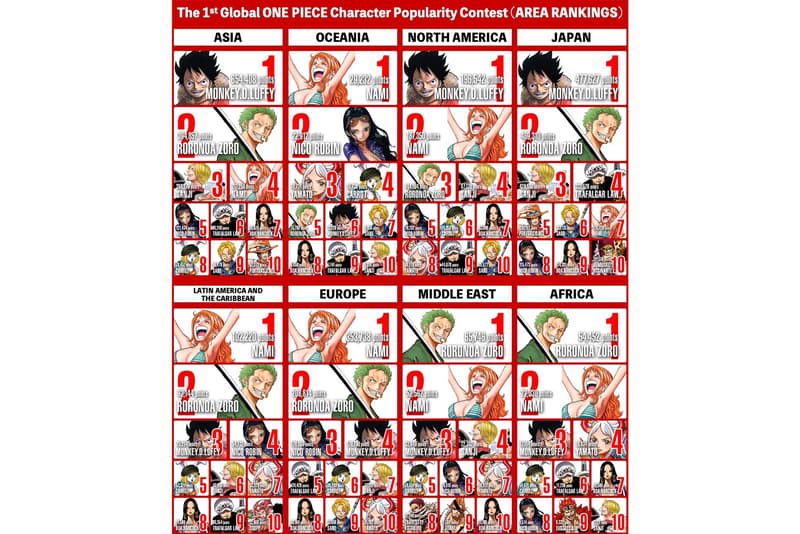 2 of 2
In celebration of One Piece's 1,000th chapter, an official global "popularity contest" was held on YouTube by Shueisha asking over 12 million fans to rank the manga series' top 100 characters.
Having been in print since 1997, the popular manga/anime has 1,174 different characters. Split into two episodes with the first 100-21 revealed in the first half, the One Piece special saw a number of celebrity guests from all over the world sharing their One Piece moments. The final results saw Luffy, Zoro, and Nami as the top three characters while the fourth through sixth positions went to Sanji, Trafalgar Law, and Nico Robin, respectively.
From this contest, creator Eiichiro Oda will also be creating an all-new illustration based on the top 50 characters. Held from January 3 to February 28, Nami went from the seventh position all the way to third place, showing a growing popularity of female characters in the world of manga.
Check out the results above to see the overall rankings for each One Piece character, and region-based results.
In other manga news, VIZ Media is giving out free Demon Slayer manga.