A Multi-Skin Toned Handshake Emoji Is Finally Arriving in 2022
The emoji update has taken two full years to come to fruition.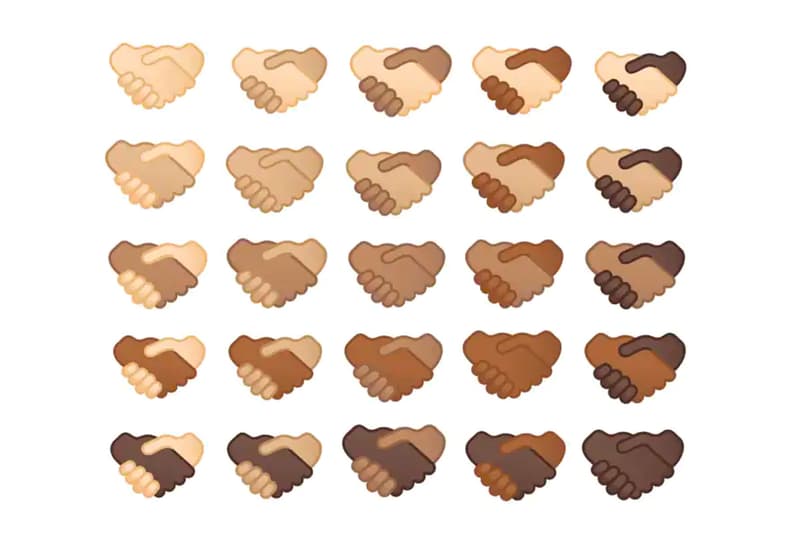 Since Apple and Google have suggested to the Unicode Consortium to add more diverse skin tones to emojis, more and more icons have evolved to reflect a larger range of skin tones. However, the most noteworthy exception to the trend has been the handshake emoji, until now.
The Emoji 14.0 update from Unicode Consortium will include an array of new handshake characters that will allow users to change the skin tones of both left and right hands for a total of 25 various combinations. The process of developing this emoji has taken over two full years to complete and launch. Due to the limitations in the modifier coding, it was difficult for the hands the share different skin tones. However, the emoji platform has now adopted a new approach, allowing the capability to support mixed skin tones on one icon. The company has been working on handshake's functionality since the release of its Emoji 12.0 update.
Google's creative director for emojis, Jennifer Daniel had initially proposed the multi-skin tone handshake back in 2019. However, the Unicode Consortium only decided to include the suggestion in Emoji 14.0, which was originally set to release in 2021. Due to the COVID-19 pandemic, it is now delayed to 2022.
In case you missed it, Max Hodak, Neuralink co-founder has officially left Elon Musk's brain implant company.