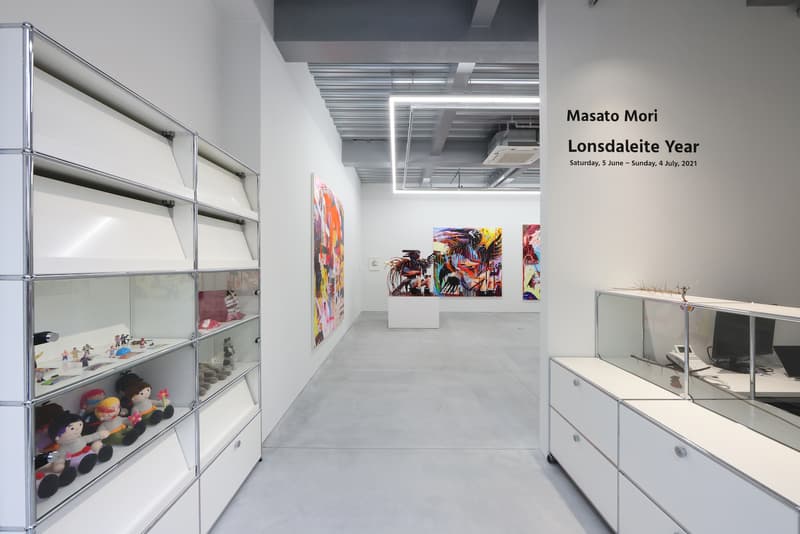 1 of 13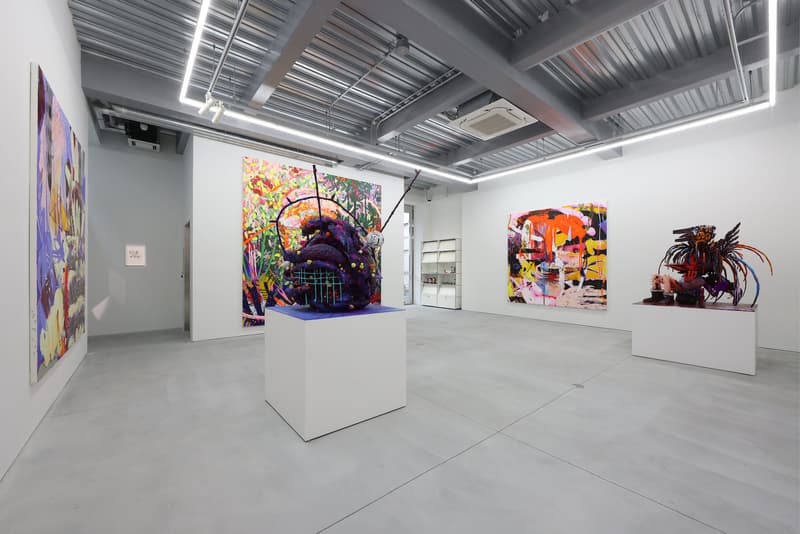 2 of 13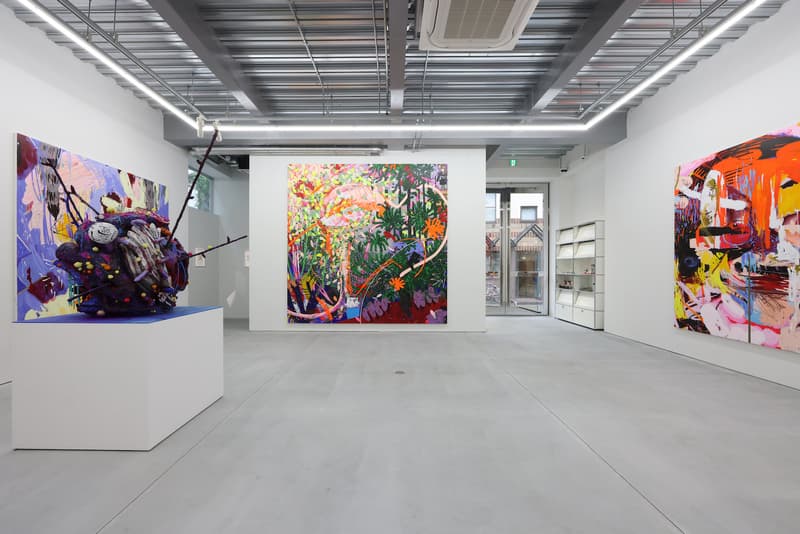 3 of 13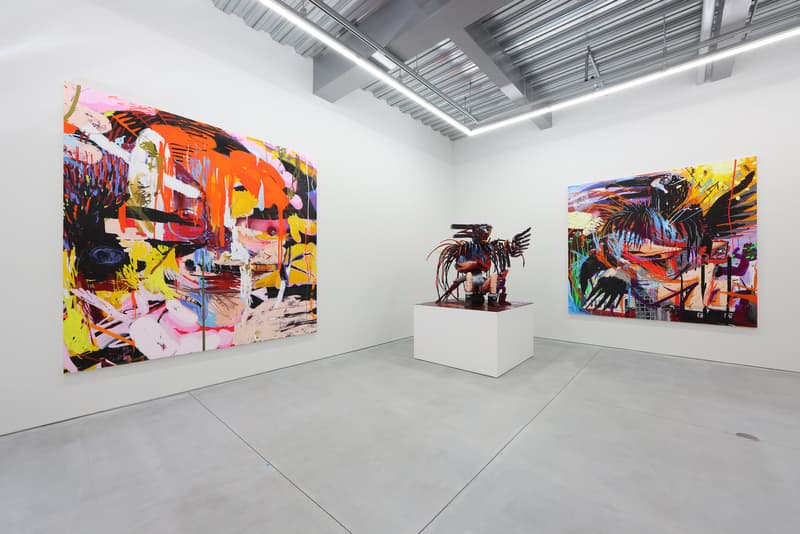 4 of 13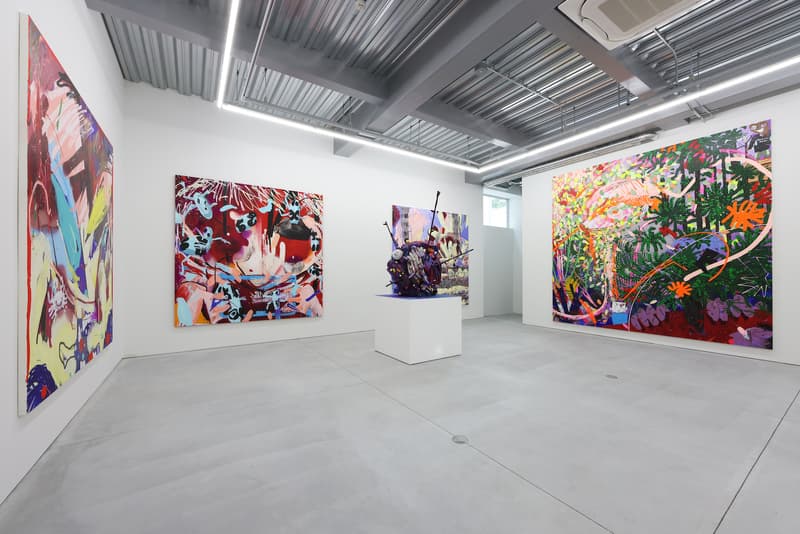 5 of 13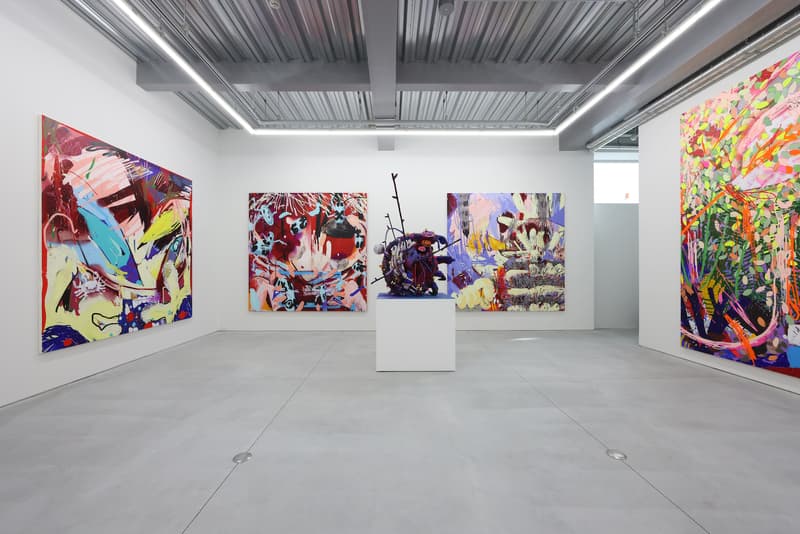 6 of 13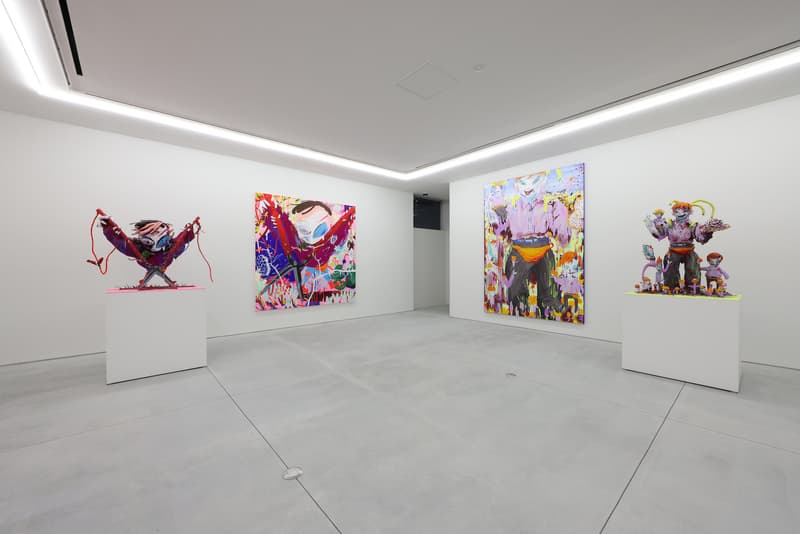 7 of 13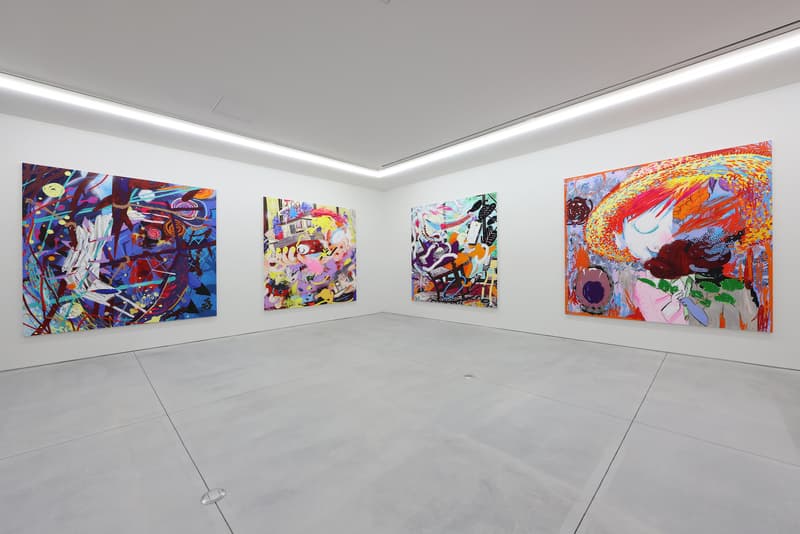 8 of 13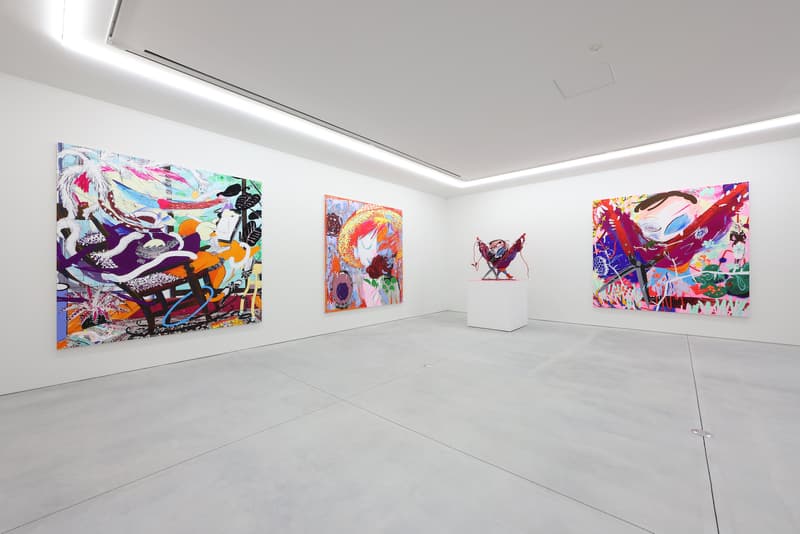 9 of 13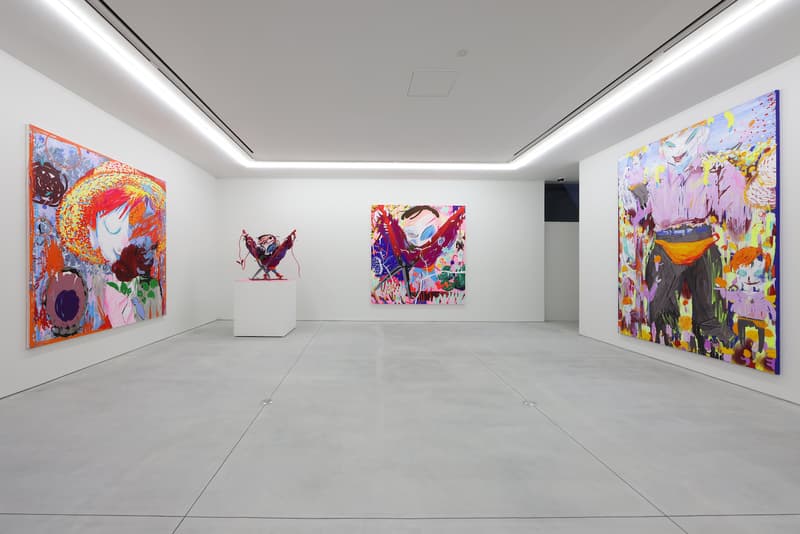 10 of 13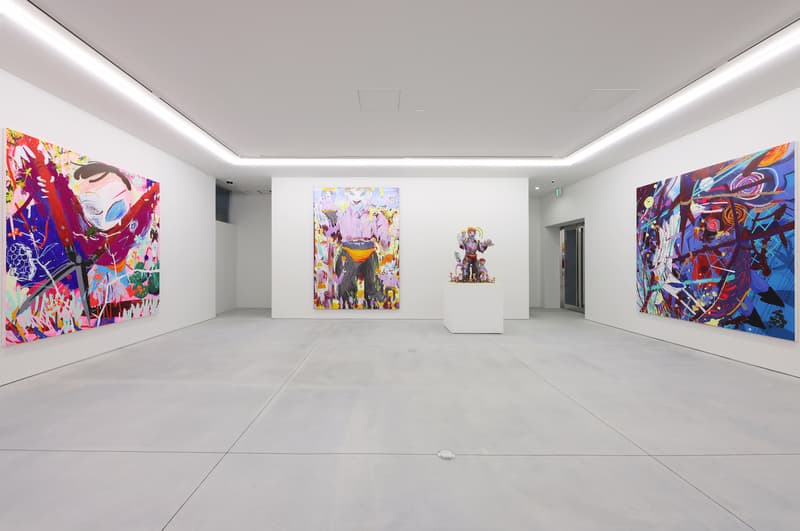 11 of 13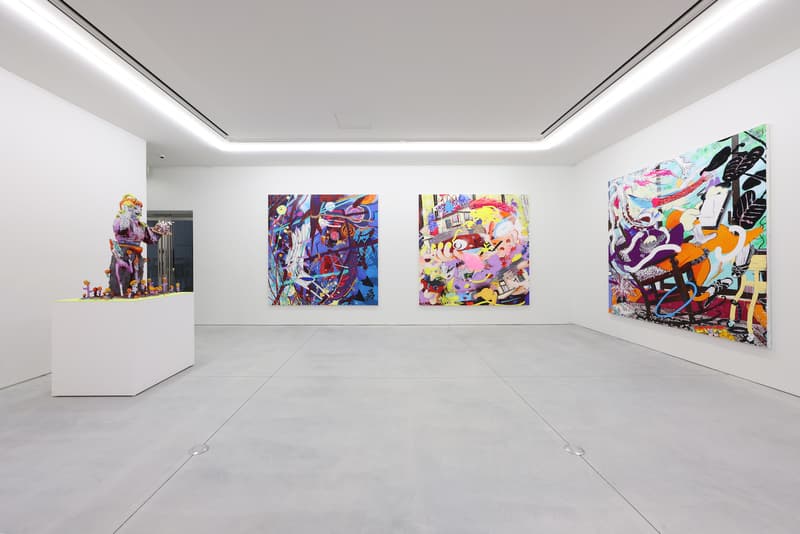 12 of 13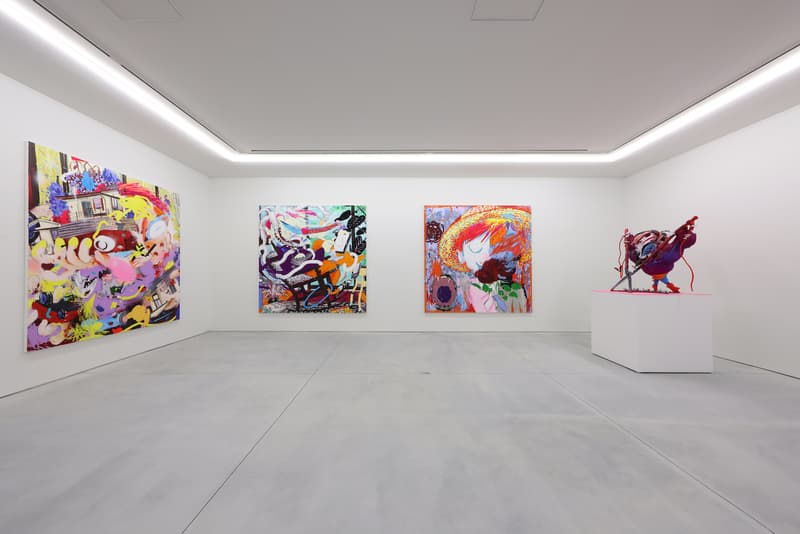 13 of 13
Masato Mori Examines a "Lonsdaleite Year" at Tokyo's NANZUKA Gallery
Paintings and sculptures that evoke the artist's daily life in Tokushima.
---
Masato Mori is the Japanese artist best known for his heavily-layered compositions that feature vivid colors and complex textures of natural landscapes and surrealist characters. Mori is currently presenting a selection of new paintings and sculptures at NANZUKA Underground in Tokyo, Japan. As part of an exhibition entitled "Lonsdaleite Year," the works in the presentation touch upon Mori's daily life in the Tokushima — a prefecture located on the eastern end of Japan that encompasses 88 Buddhist temples and known for its steep gorges, river rapids and suspension bridges.
Mori blends together varied subjects in his dynamic visualizations including aesthetics inspired by comics, video games and animations. Utilizing this inclusive, distinct style, the artist transfers personal experiences onto his creations. "The daily life of the artist, which essentially is an extension of his various acts of play such as collecting insects, playing in the river, raising animals and plants, enjoying games and cartoons, eventually come to be collected as sources of inspiration for his work," as per a press statement.
When it comes to his process, the artist initially draws graphics using a pen tab tool which act as preliminary sketches for his paintings. On the other hand, his ceramics and bronze sculptures are based on colored pencil drawings that have been illustrated from his completed paintings. For the exhibition, Mori unveils a total of 12 large-scale canvas works alongside four bronze pieces — all of which are new works that were made in a timespan of a year.
Check out installation views for "Lonsdaleite Year" in the slideshow above and then head to NANZUKA's website for more information. The exhibition will be on view from June 5 through July 4 at the address below.
In other art news, Gagosian Beverly Hills will launch an exhibition of sculptures by the renowned architect Frank Gehry.
NANZUKA
3 Chome-30-10 Jingumae
Shibuya City, Tokyo 150-0001
Japan