Maison Margiela's Tabi Scuba Sneaker Will Split Opinions Like It Splits Toes
A technical sneaker with historic design references for $665 USD.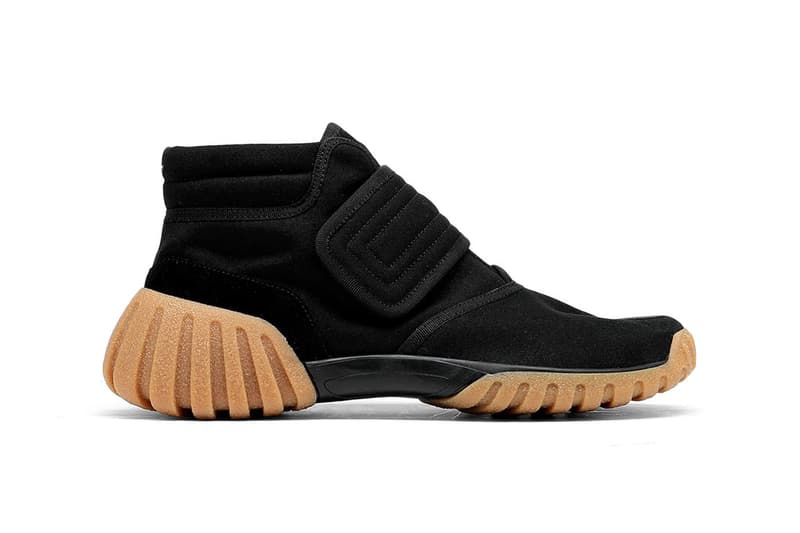 1 of 5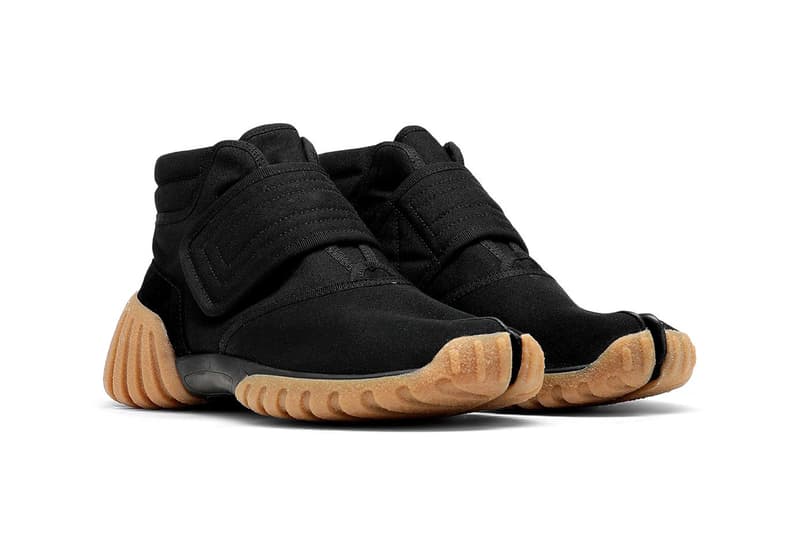 2 of 5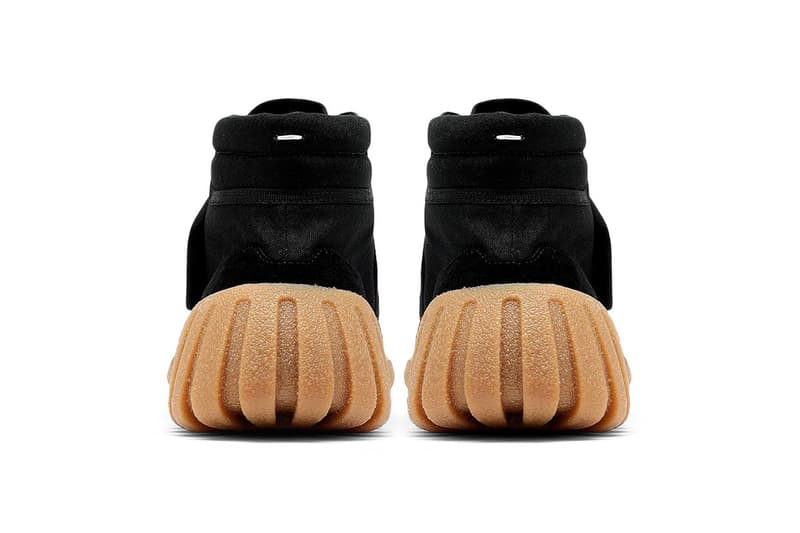 3 of 5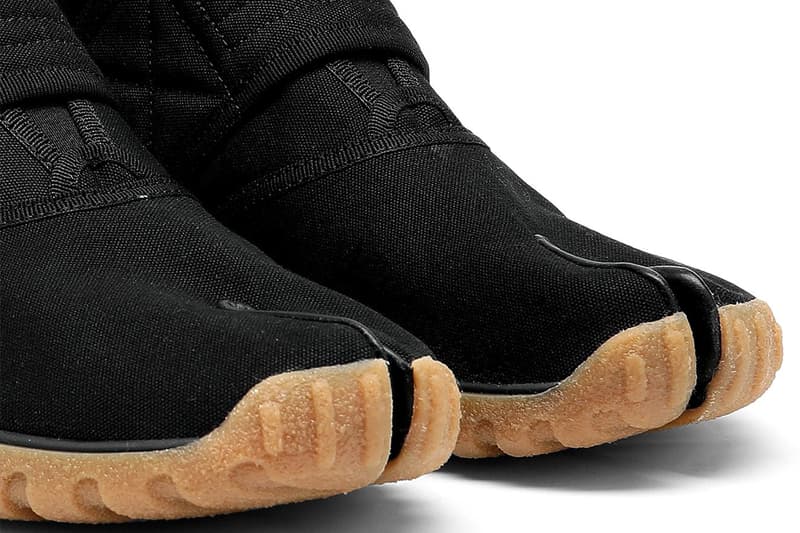 4 of 5
5 of 5
Thanks to Maison Margiela the tabi is ubiquitous, as the style that it adopted in 1989 now appears throughout its footwear division in the form of boots, mules, loafers, sneakers, and now, even as scuba shoe.
Yes, from highly-coveted and much-revered tabi boots to scuba sneakers, the tabi has taken over. However, while a bovine leather-lined split toe is normally the focal point on other silhouettes, it somehow makes less of an impact as the real talking point here is that this is a high-end, high price tag, luxury scuba sneaker.
Made from bovine leather and cotton canvas, the scuba sneaker is shaped a bit like a mid-top chukka. Working away from the tabi toe, you'll find a vamp that leads up to a large velcro-equipped strap that covers a semi-concealed tongue. On the side, there is no branding or details, just swathes of canvas protecting your feet from the elements.
At the rear, we find the first — and only — touch of suede which is also served in black and acts as a heel tab, wrapping from the lateral to the medial. Up top is a collar which, of course, is detailed with a single white stitch on the rear.
Offsetting the entire look is a front-and-rear grooved gum sole unit that's bulbous and continues the aquatic theme, looking perfect for treading through the water. A black plate suspended in the middle brings the two gum components together.
For those who like the insubordinate nature of Maison Margiela, or even tabis at that, then this scuba sneaker is for you. It's currently available in a multitude of sizes on Maison Margiela's website, costing $665 USD a pair.
In related news, Maison Margiela has also just dropped a new Nylon Runner sneaker.