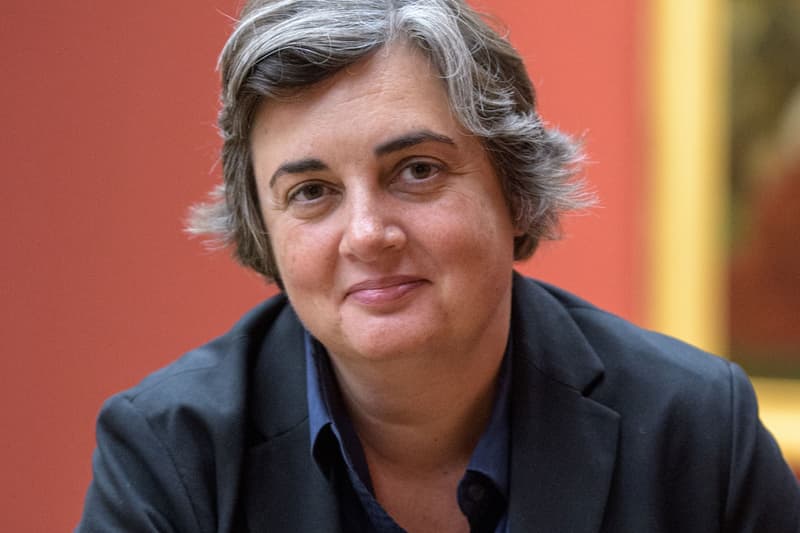 Louvre Names Laurence des Cars as New President
The first female director in the museum's 228-year history.
---
Laurence des Cars — the current director of the Musée d'Orsay and Musée de l'Orangerie in Paris — will be the first female president of the Louvre in its 228-year history.
France's Ministry of Culture announced her appointment on Wednesday. Following Jean-Luc Martinez, who has been at the museum's helm since 2013, des Cars will take over operations on September 1.
"She will create a dialogue between ancient art and the contemporary world as one of her priorities, with the constant concern of reaching the greatest number [of people]," the  ministry said. A renowned art figure, des Cars will also spearhead "an ambitious cultural program" and will play a large role in maintaining international partnerships.
Descending from a French noble family of writers, des Cars is known to specialize in 19th-century painting, encourage forward-thinking exhibitions with modern concepts and curate programs for young audiences.
"What I want to do is think about what we consider a 'universal museum,'" she told France Inter. "This is the label we stick on the Louvre, wrongly as it happens because it's not quite that. Its purpose is to be universal, and that's what interests me."
"The Louvre can be fully contemporary, it can open up to the world of today while telling us about the past, giving relevance to the present through the brilliance of the past," she continued. "We need time, we need perspective, we are coming out of a destabilizing crisis, we are living in exciting but complicated times … We are all a little bit at a loss for direction. I think the Louvre has a lot to say to young people, too, who will be at the center of my concerns as president of the Louvre."
According to the outlet, des Cars has plans to change the Louvre's hours, claiming that more young working people will come if the museum stays open later in the day. Additionally, the new president confirmed that she will not allow the Louvre's most coveted artwork, La Joconde (Mona Lisa), to be lent elsewhere, following former minister of culture Françoise Nyssen's suggestion to move the piece four years ago.
This isn't des Cars' first time working with the Louvre — from 2007 to 2014, the leading curator helped establish the Louvre Abu Dhabi ahead of its 2017 opening as scientific director of the Agence France-Muséums.
In 2020, the Louvre's reported visitor numbers dropped 72 percent due to the ongoing pandemic. However, as vaccinations continue to roll out, the French government allowed museums to officially reopen last week.
As des Cars transitions into the role over the next several months, browse the Louvre's entire art collection online.