LaMelo Ball Is in the Lead For the 2021 NBA Rookie of the Year Award
Holding off Timberwolves guard Anthony Edwards and Kings guard Tyrese Haliburton.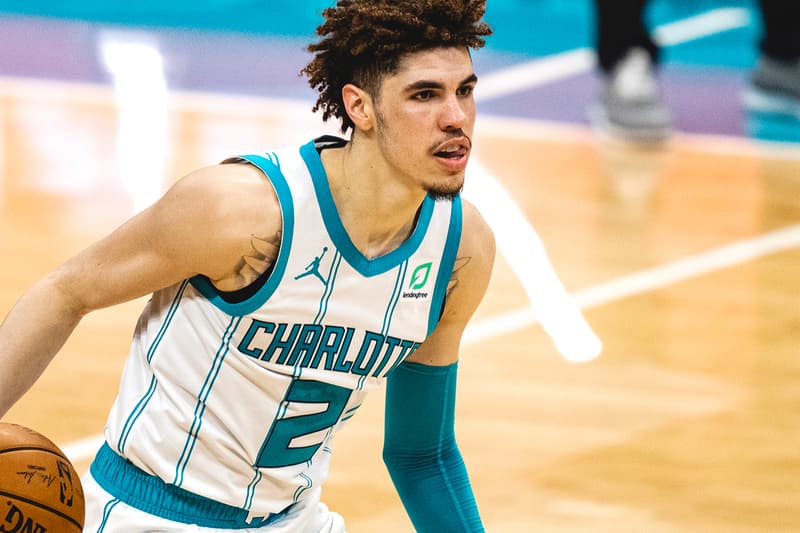 After the announcement of the three finalists for the NBA Rookie of the Year for the 2020-21 season, Charlotte Hornets guard LaMelo Ball leads the contenders based on early voting results.
Following Ball on the list are Minnesota Timberwolves guard Anthony Edwards along with Sacramento Kings guard Tyrese Haliburton.
Ball finished second in scoring average and surpassed all rookies in assists and steals as he averaged 15.7 points, 6.1 assists, 5.9 rebounds and 1.6 steals. Although Ball is seen as the rookie to take the cake, his fractured right wrist cost him 21 games.
Edwards dominated all rookies as he led in scoring, averaging 19.3 points, 4.7 rebounds, 2.9 assists and 1.1 steals per game. After a few hiccups in his first 36 games, the rookie developed in the second half of the season as he averaged a minimum of 20 points in 36 games.
Haliburton stepped in for the starting point guard spot when guard De'Aaron Fox hopped out due to an injury. Despite the rookie's season was cut short due to a hyperextended left knee, he still managed to average 13 points, 5.3 assists, 3 rebounds and 1.3 steals in 58 games.
Let us know in the poll below who you think should win the 2020-21 NBA Rookie of the Year Award.
2021 NBA Rookie of the Year finalists:

? Haliburton
? Ball
? Edwards pic.twitter.com/hKxDdFoQqx

— ESPN (@espn) May 20, 2021
For more sports news, UEFA opens disciplinary proceedings against teams over failed Super League plan.
Poll
Which NBA player do you think will win Rookie of the Year?
LaMelo Ball
Anthony Edwards
Tyrese Haliburton