Paris Saint-Germain Opens First European Club Retail Store in North America
Touching down at the Westfield Century City Mall in Los Angeles.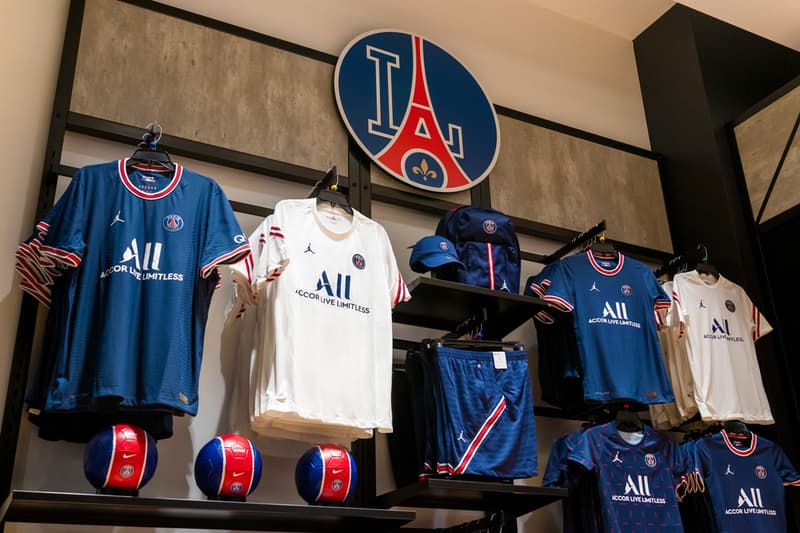 1 of 3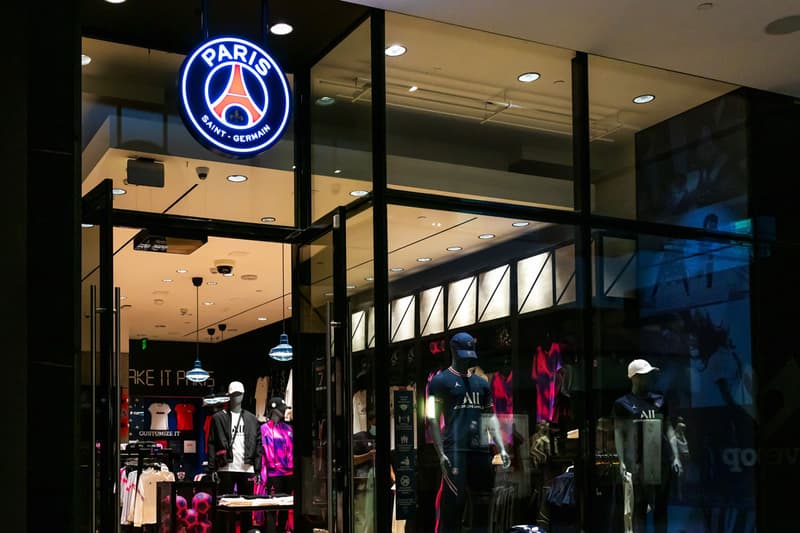 2 of 3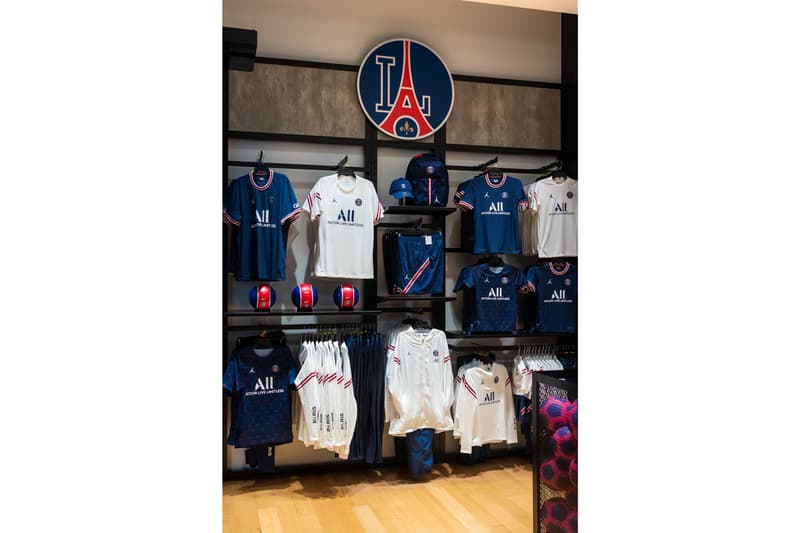 3 of 3
French professional football club Paris Saint-Germain has opened a permanent retail store in Los Angeles in partnership with Fanatics.
As part of their 10-year merchandising deal, the sports retailer opened a storefront dedicated exclusively to Paris Saint-Germain in the Westfield Century City Mall on Saturday. Marking the first standalone European club retail location in North America, the new space offers the widest selection of the club's fan gear in the U.S., with a full collection of Nike and Jordan on-the-field apparel, signature collaborations and Los Angeles-inspired Paris Saint-Germain merchandise.
Additionally, the Westfield store location hosts an "on-demand" customization program, where customers can personalize selections during their shopping experience. Nike and Jordan brand merchandise compose a majority of the store's stock, though Fanatics' vertical manufacturing processes allow for a fast turnaround on timely fan products. The new store will also be home to the club's freshly launched Jordan brand home jersey.
"We are very happy to be back in the City of Angels where we had such a fantastic tour with the team in 2016 and where we have amazing fans of our brand," said Fabien Allegre, Brand Diversification Director at Paris Saint-Germain, in a statement.
Allegre also noted that the brand's revenue has increased by 49 percent over the last year, with international markets claiming an 86 percent share. Among those markets, North America represents an 11 percent stake.
"Our popularity is growing steadily, as the number of followers on social media develops at a fast pace, the number of viewers for our games beats records and the opening of fan clubs and PSG Academy sites, show," he continued. "Since our deal with Fanatics, both the interest in Paris Saint-Germain and our sales have increased. We are just beginning a new era of growth and development."
In other sports-meets-fashion news, Raheem Sterling is the new face of New Balance. Take a look at what to expect from the newly-announced partnership.