Jaden Thompson is a Rising Force in U.K. House Music
The British artist on adapting his output for a post-pandemic world.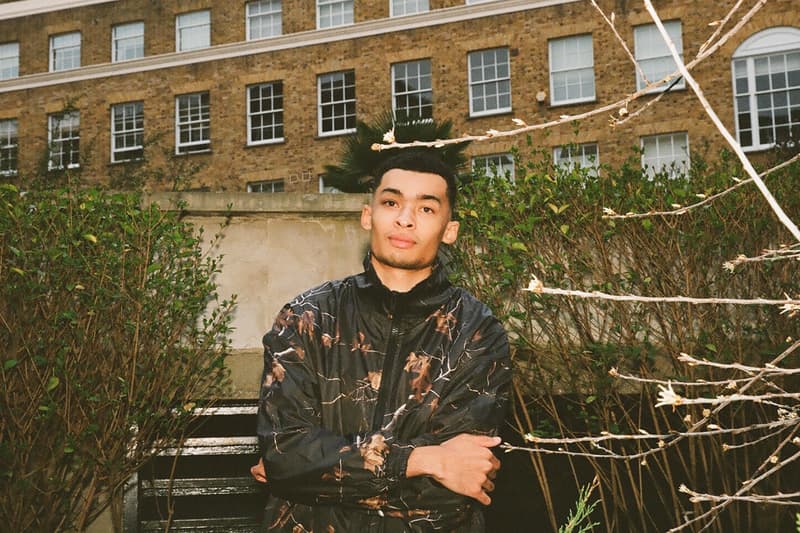 Jaden Thompson's rise in the house music scene has gone largely under the radar in recent years. The DJ — who became a resident at London's legendary nightclub fabric at just 20 years old — has put his name on the lips of the industry's biggest names like Seth Troxler and Annie Mac, and continues to attract attention. His edit of Kanye West's Flashing Lights saw him gain traction, while his track Closer, which released in March last year, received the co-sign of Radio 1, the U.K's national youth station.
While Thompson's progress in the face of COVID and the temporary closures of clubs and venues around the world is admirable, his success hasn't come without hurdles. "It's been a difficult time, if I'm honest. Lockdown was a massive shock to the system," Thompson tells HYPEBEAST. "From playing in front of crowds week in week out, to nothing is something I had to really adapt to. I was just focused on making sure I stayed relevant and productive in the studio — which is what I did".
Born in Swindon and now living in London, Thompson first gained an interest in creating music through Timbaland's PSP game Beaterator. Initially inspired by hip-hop and R'n'B, Thompson soon looked to the likes of Kerri Chandler, Omar S and Masters at Work for notes, before more groove-led influences were introduced too; a combination that has since garnered a unique sound that's seen his sound garner a new wave of fans.
Yet, despite his ongoing success and clear talent in music production, the pandemic and uncertainty that surrounded it still managed to dent Thompson's belief in the tracks he was putting out. "It's hard to know how a track is going to land when all the dance floors are closed," he explains. "I wasn't really aware of how my music was being perceived, so it was a little worrying. The fact people were at home meant more streams though, so it was easy to look on the bright side, even if it was all a little alien. When it comes to the music industry though, ask any artist: all they want to do is play live and see a crowd buzzing off your music".
Following the loosening of COVID restrictions across the U.K. over the last few months and the partial reopening of music venues, Thompson finally has the opportunity to gauge how his sounds are going down, albeit in a slightly different environment.
"I got the chance to play my new track Closer for the first time a few weeks ago at a socially-distanced event in London," he says. "I had never played to a seated crowd before, but when the beat dropped everyone jumped up and started dancing and letting loose, so that for me was a bit of a relief".
As what's left of the U.K. club scene looks to return towards some sort of normality, Thompson is in little doubt that the need for nightlife across the U.K. is still there. "The sheer amount of illegal raves that happened throughout the pandemic shows the need to party is there," he says. "So much so that people were willing to break the law. Festivals and club nights that are happening in a few months time are already selling out fast, so it's something people are keen to get back in their lives."
"People have been stuck in for so long, every event will be packed whether you need to sit, stand or whatever. We'll make it work and we'll continue to party".
As a sense of normality returns across the U.K. at least, Thompson is already set to headline a number of live events, as well as the reopening of Fabric towards the end of next month. The artist also has plans to start his own record label later in the year, alongside new music coming out on Maison Kitsuné's record label.