Amazon Acquires MGM Studios for $8.45 Billion USD in Landmark Deal
The retail giant now has access to thousands of legacy titles and new releases.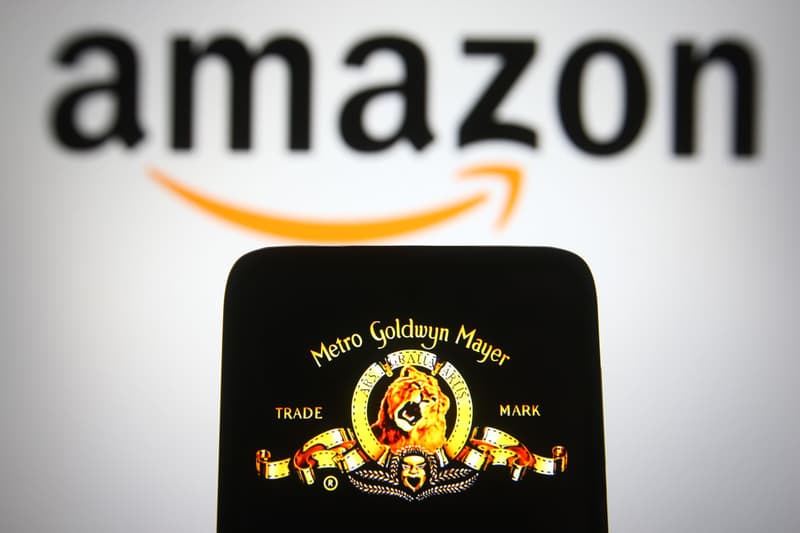 Amazon is acquiring legacy movie studio Metro Goldwyn Mayer (MGM) for $8.45 billion USD, the retail giant announced on Wednesday.
The landmark deal merges one of Hollywood's most awarded filmmaking institutions with Amazon Studios, giving the online marketplace access to thousands of MGM titles like James Bond, Robocop, Rocky, Tomb Raider and more, in addition to a slate of 17,000 TV shows including Fargo, The Handmaid's Tale and Vikings. Collectively, MGM titles have won more than 180 Academy Awards and 100 Emmys.
"The real financial value behind this deal is the treasure trove of IP in the deep catalog that we plan to reimagine and develop together with MGM's talented team," Senior Vice President of Prime Video and Amazon Studios Mike Hopkins said in a press release. "It's very exciting and provides so many opportunities for high-quality storytelling."
Amazon said the merger will help preserve MGM's heritage and film catalog by providing audiences with a greater access to existing titles. In addition, Amazon now has ownership over MGM's upcoming releases, including House of Gucci, No Time to Die, Respect and The Addams Family 2.
"Through this acquisition, Amazon would empower MGM to continue to do what they do best: great storytelling," the company stated.
Kevin Ulrich, Chairman of the Board of Directors of MGM, praised the forthcoming partnership as "inspiring." The studio first came into existence in 1924 and is credited with propelling the "Golden Age" of Hollywood forward in the early 20th century.
"I am very proud that MGM's Lion, which has long evoked the Golden Age of Hollywood, will continue its storied history, and the idea born from the creation of United Artists lives on in a way the founders originally intended, driven by the talent and their vision."
Reports first emerged in December that MGM Holdings was exploring a sale and was said to have a market value of around $5.5 billion USD at the time. The studio's expansive catalogue made it an attractive asset for streaming services competing for content.
Here's a first look at the studio's upcoming film House of Gucci.