URWERK Kills-Off UR-105 With Tantalum Hull Limited Edition
The retirement paves the way for the introduction of a new watch.
1 of 7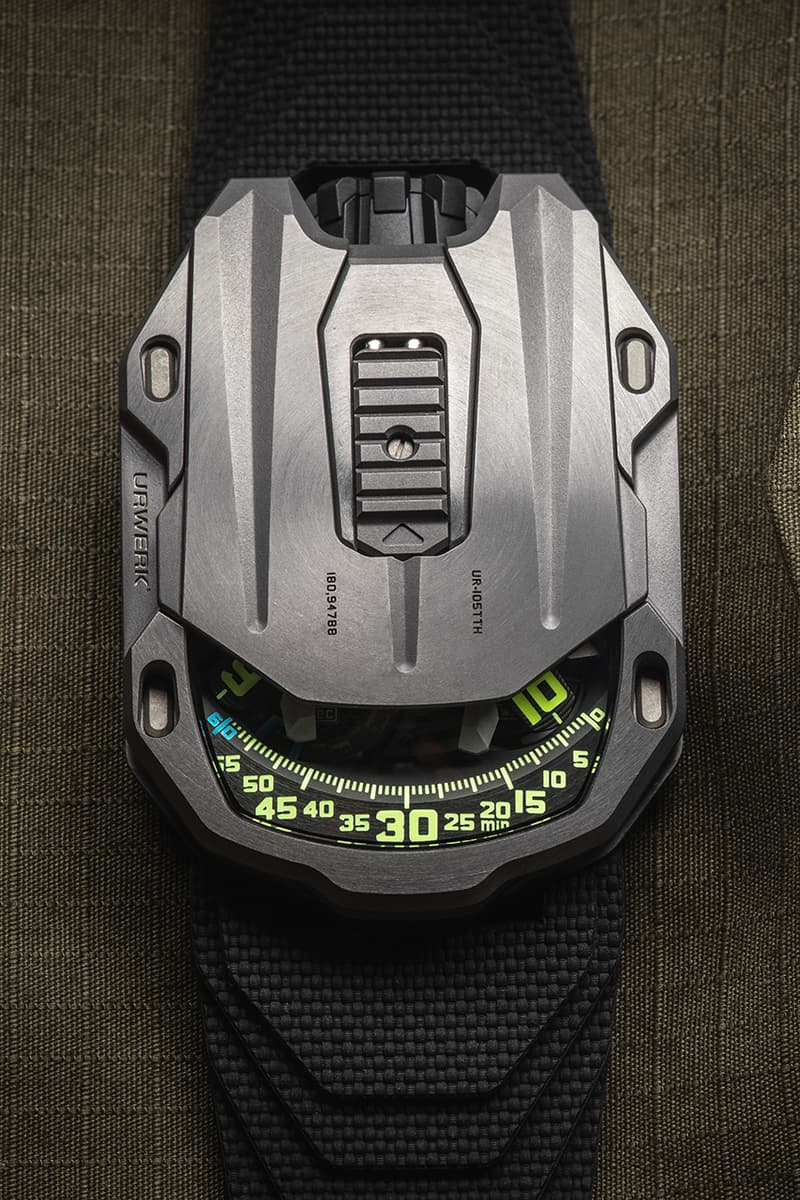 2 of 7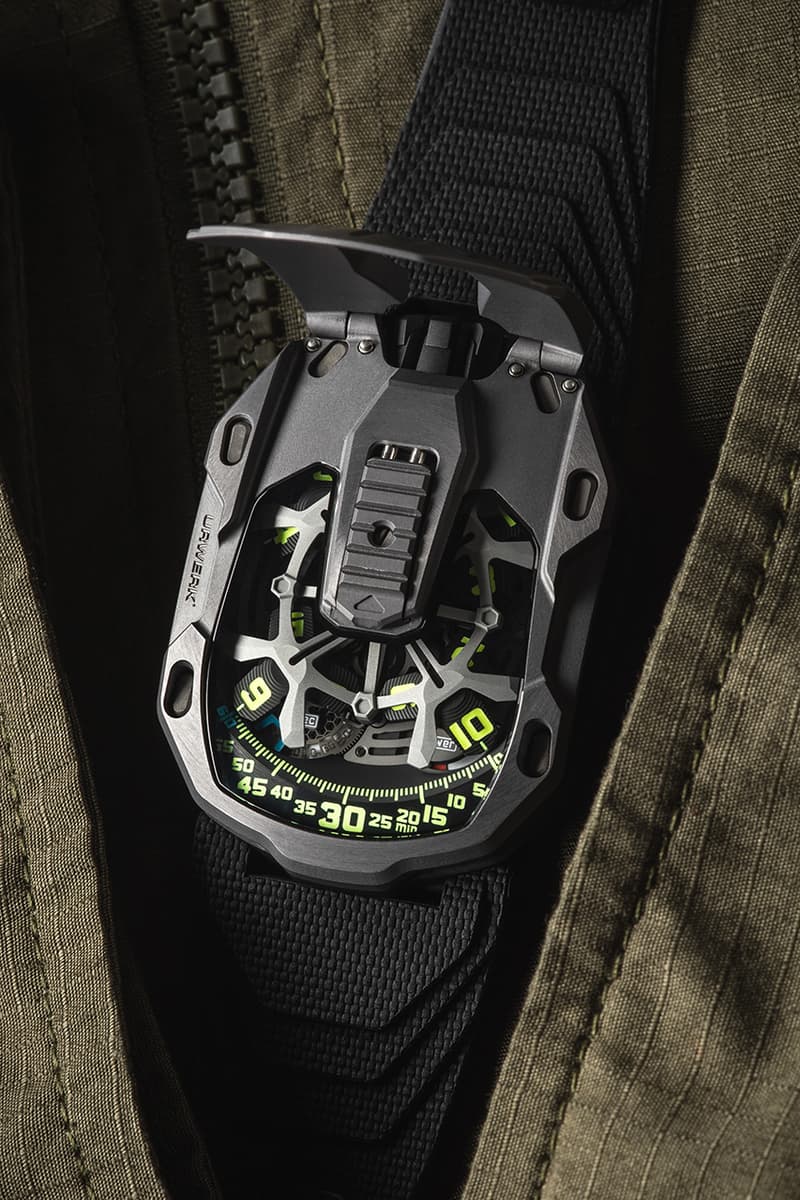 3 of 7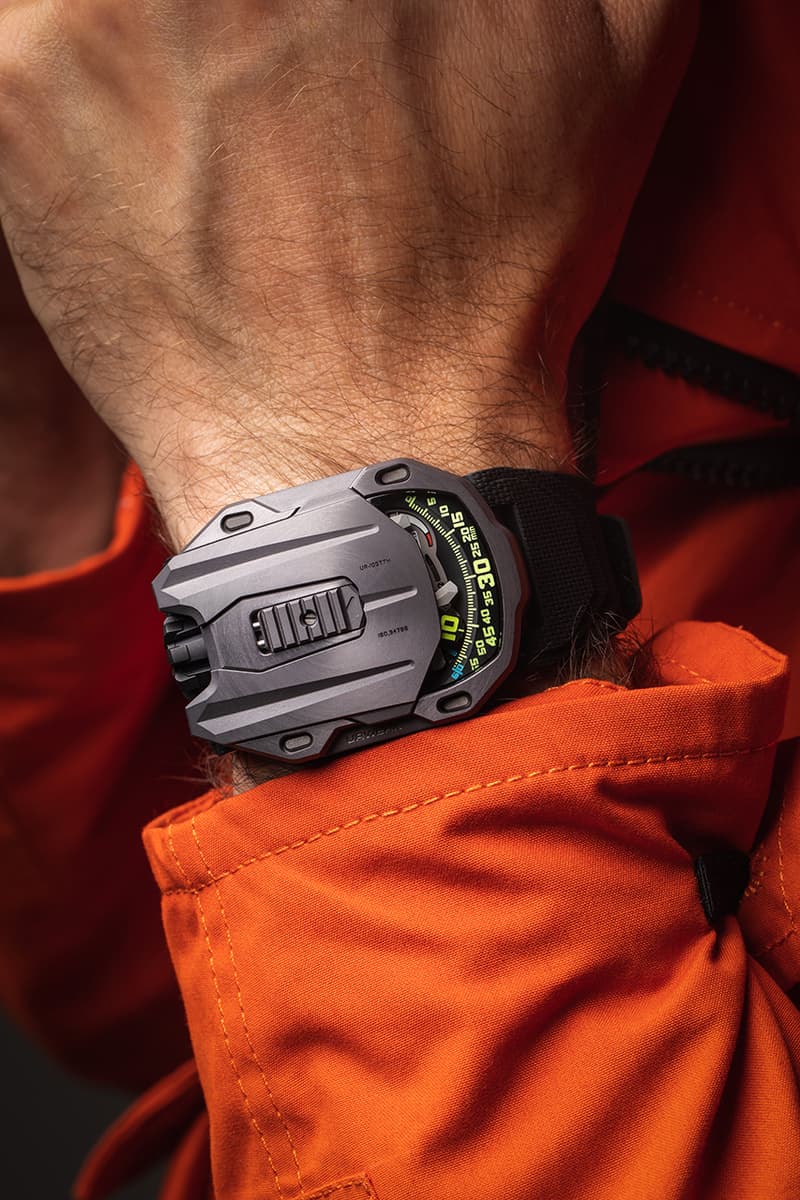 4 of 7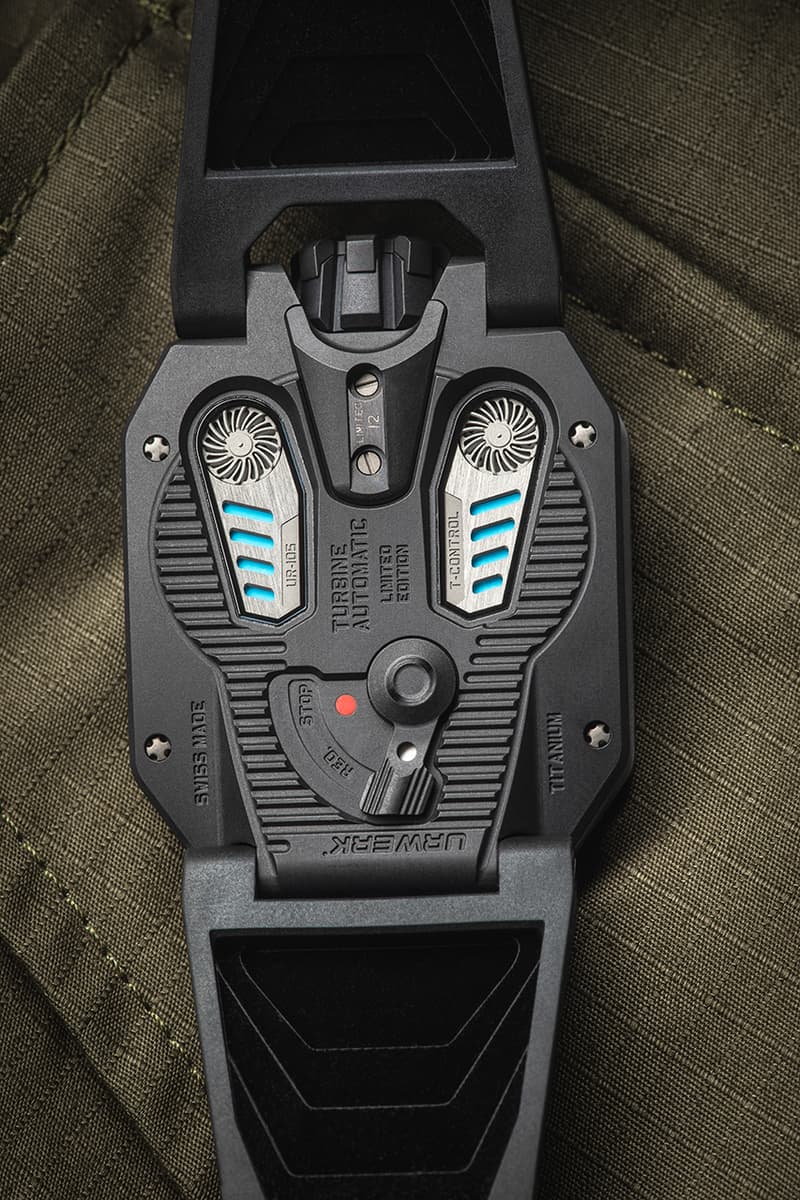 5 of 7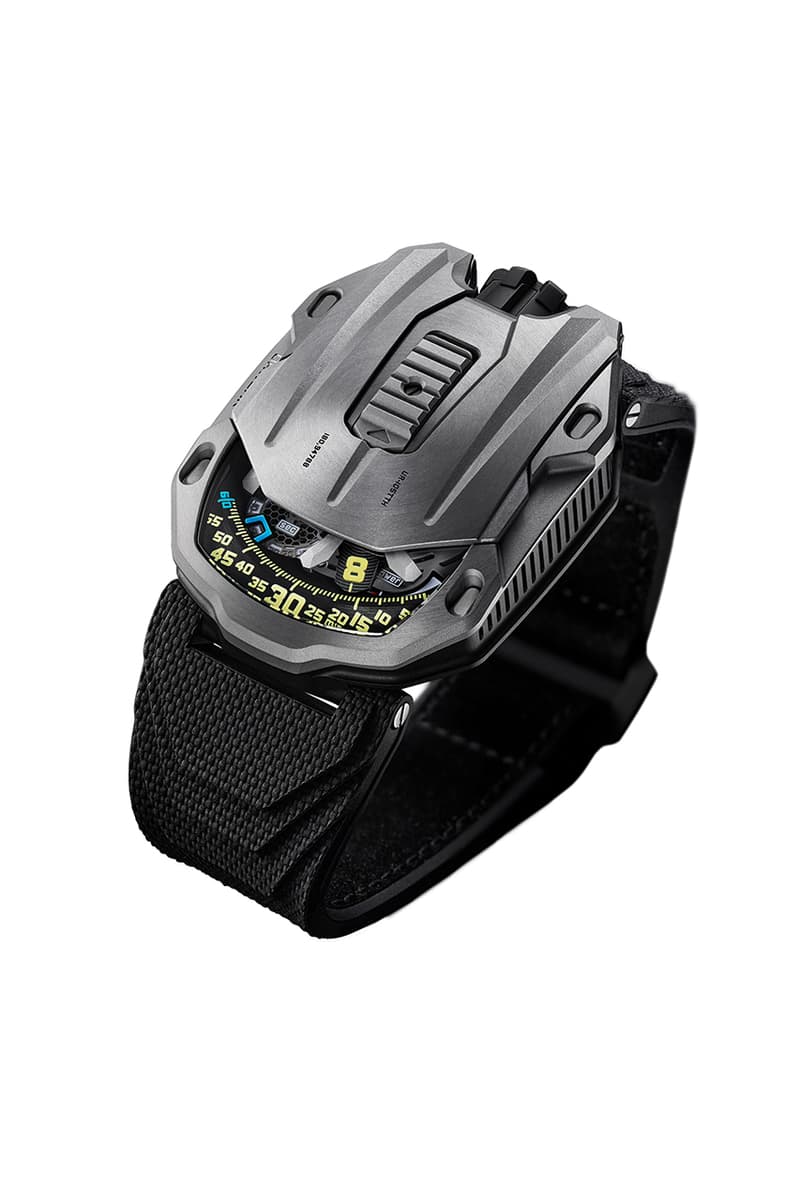 6 of 7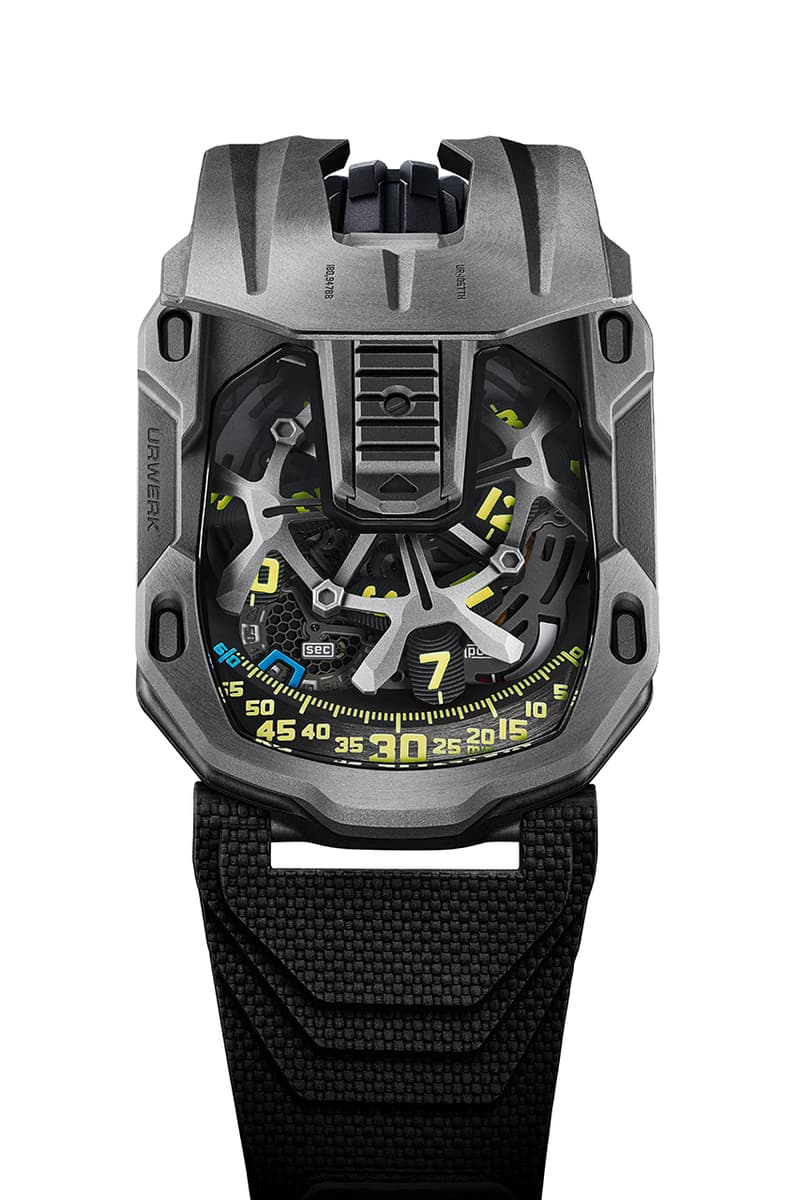 7 of 7
Swiss independent URWERK, a favorite of Iron Man actor Robert Downey Jr, is killing-off its UR-105 model to make way for a new design.
The UR-105 TTH or Tantalum Hull is a final, limited run of 12 pieces with a case made from tantalum, a particularly hard precious metal with a density similar to platinum.
"Tantalum is a very special metal," URWERK co-founder Martin Frei explains. "It's precious, rare, and extremely painful to machine and finish. We made an UR-110 out of tantalum a few years ago – a first that almost was the last. The team made me promise never to use it again because tantalum eats our CNC machines' bits, reducing their life by a factor of three. But I love its blue-gray luster."
The "Hull" of the title is the retractable breastplate that shields the movement and can be released by pushing a sliding catch, revealing the brand's "satellite time" indication, a sci-fi take on the classic wandering hour complication. A carousel with four hour satellites, each displaying three revolving hour numerals, rotates against a minute track so that the current hour always points to the current minutes.
A seconds disc, which rotates in ten-second increments, sits at the left of the dial while a power reserve indication sits to the right. The UR-105 also features a unique automatic winding system, regulated by two air turbines and adjustable depending on the lifestyle of the wearer, whether active of sedentary.
URWERK's decision to retire the model stems from the brand's desire to make no more than 150 watches each year and points to the imminent arrival of a new design.
The UR-105 TTH Tantalum Hull is out now, via Urwerk retailers priced CHF 77,000 ($86,000 USD).
In other watch news, Vacheron Constantin has reverse-engineered its 100-year-old American 1921.