This Kurono Tokyo Watch Drops Tomorrow For 10 Minutes Only
Set your alarms, there's only one chance to buy this anniversary piece.
Kurono Tokyo's Anniversary Toki, which drops tomorrow and marks the second anniversary of the brand, is a limited edition with a difference.
Rather than launching with a predetermined number of items for sale, Kurono Tokyo has instead pledged to honor every order placed within a 10-minute window.
The format is designed to remove the frustrations felt by collectors manically spamming refresh in order to secure a watch during most limited edition drops and ensure those who genuinely want the watch are in with a decent chance, rather than feeding speculators with another quick flip.
Kurono Tokyo's green-dialed 2020 Anniversary Mori watch, which was a traditional limited edition of 288 pieces, is currently changing hands for nearly $9,000 USD, despite retailing for $1,790 USD.
Japanese watchmaker Hajime Asaoka launched Kurono Tokyo two years ago to offer a more accessible line of watches to young enthusiasts, that offer a similar style to his handmade haute horology pieces, only without the waiting lists and hefty price tag. Like most high-end independent watchmakers, not even Asaoka himself wears one of his own watches, such is the demand.
For the 2021 Anniversary Toki watch, Asaoka has looked to Japanese culture in selecting its eye-catching dial color.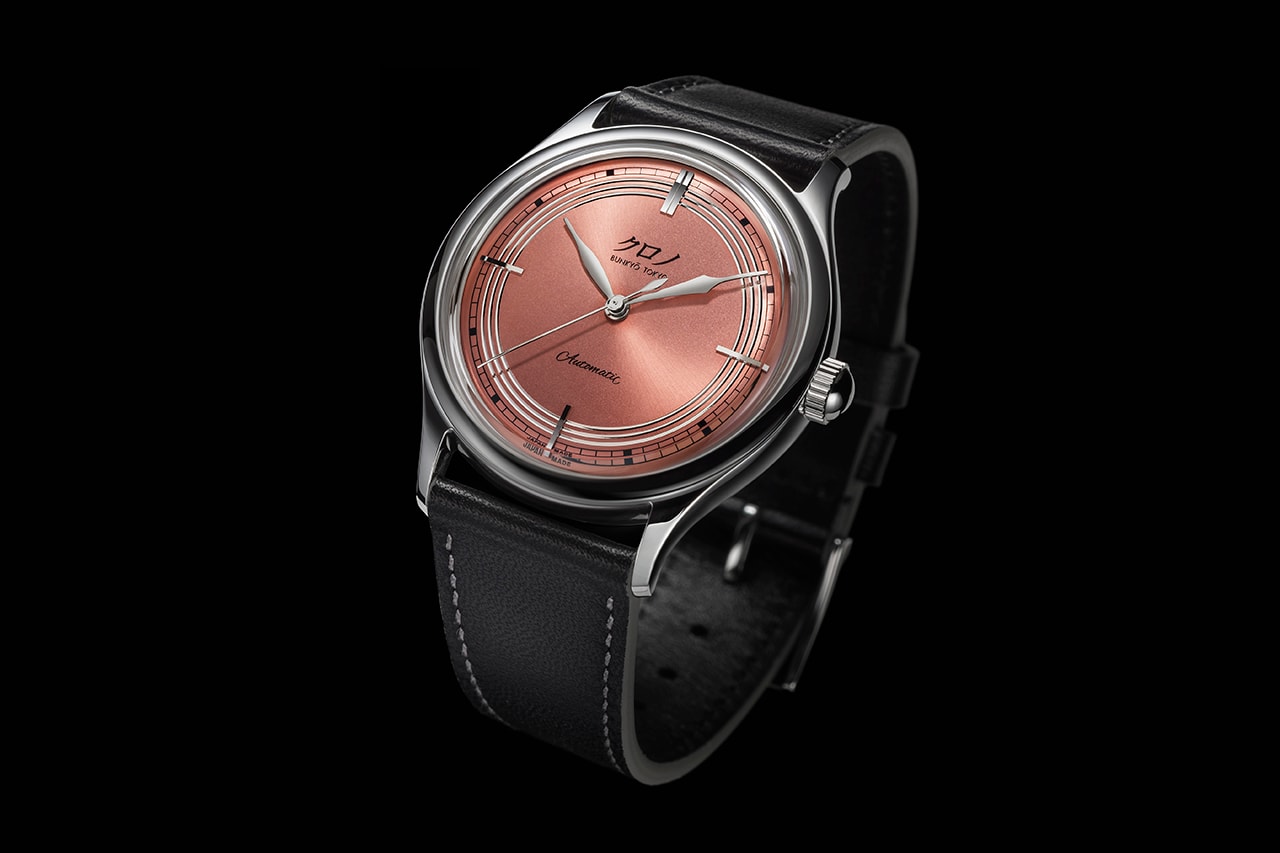 "For Toki, I wanted a more refined color that was uniquely Japanese," he says. "The color would be copper-based, but it could not be the 'salmon-color' that the Western world was so fond of. I decided to base the color on the feathers of the Japanese Crested Ibis, which is the characteristic peach-colored hue seen as the ibis flies overhead. The bird is deeply rooted in our national history and we can find it in the oldest official history document, Nihon Shoki, from A.D 720 .
Kurono Tokyo has also changed its approach to blockchain certification for this latest watch, moving away from massively energy intensive Proof of Work algorithms to a Proof of Stake algorithm, which uses around 1% of the energy.
The Anniversary Toki is designed by Asaoka and features a 37mm stainless steel case, a premium-grade 4Hz Miyota 90S5 automatic movement with 40 hours power reserve and is water resistant to 30m.
The Anniversary Toki watch drops tomorrow May 21 at 11pm JST/4pm CET/10am EST for just 10 minutes via Kurono Tokyo, priced $1,738 USD.