Ben & Jerry's Introduces Five New Dairy-Free Ice Cream Flavors
Check out Colin Kaepernick's flavor.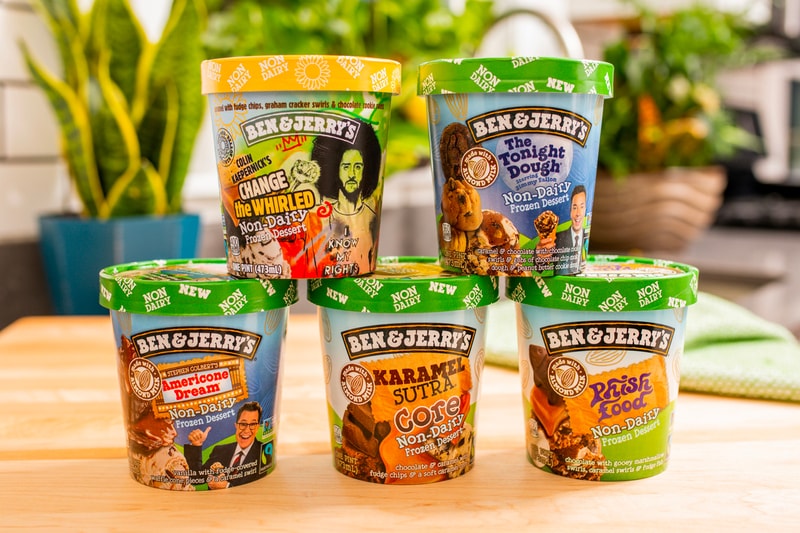 Ben & Jerry's has just added five new flavors to the company's expansive catalog, but they won't have any trace of dairy.
Kicking off the launch, Ben & Jerry's teamed up with Colin Kaepernick on the first flavor as a nod to his veganism. Dubbed "Change the Whirled," the flavor features a sunflower butter caramel base, complemented by fudge chips, graham crackers and chocolate cookie swirls. All proceeds from this flavor will go to a non-profit co-founded by Kaepernick called Know Your Rights Camp that aims to fight oppression against minorities.
The other four flavors include "Phish Food," containing chocolate, marshmallow and caramel swirls and fudge fish; "Karamel Sutra," chocolate, caramel and fudge chips; "Americone Dream," vanilla, fudge-covered waffle cone pieces and caramel swirls; and "Tonight Dough," caramel, chocolate, chocolate cookie dough and peanut butter cookie dough.
Ben & Jerry's new dairy-free flavors are currently available at select retailers nationwide, ranging from $5 – $5.50 USD.
In case you missed it, check out a recent limited-edition Ben & Jerry's ice cream called "Totally Unbaked."