Anthony Joshua Set To Fight Tyson Fury in Summer 2021
The fight will take place in Saudi Arabia on August 14.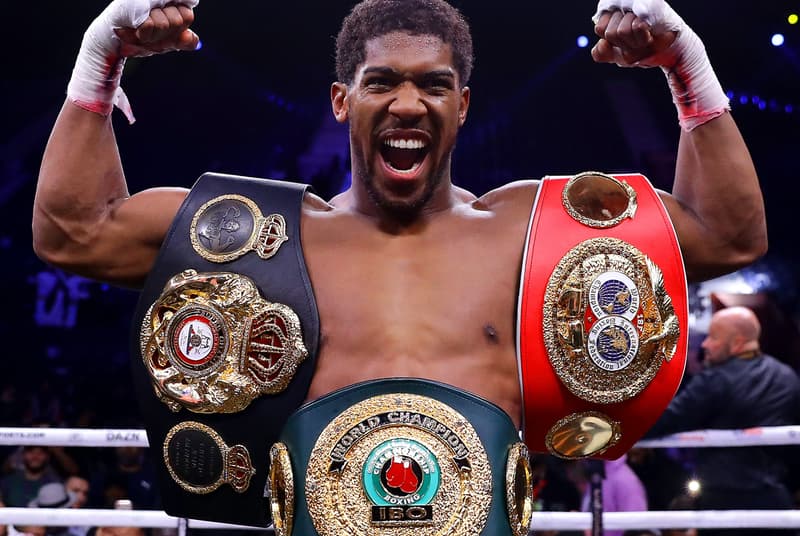 The highly anticpated bout between Anthony Joshua and Tyson Fury is officially set for August 14, 2021 in Saudi Arabia.
The fight between Fury and Joshua was first announced in the summer of 2020 where both fighters had originally agreed to financial terms for a two-fight deal. However, since then, negotiations have proven to move at a glacial pace even though original contracts have been signed. Though the fight was secured, it was not until recently that Joshua's promoter, Eddie Hearn, was able to secure a $210 million USD deal with Saudi Arabia.
However, earlier this week, doubts were raised since when Fury commented that his own promoter, Frank Warren, had reservations about the deal. Joshua pushed for a public resolution, which led to Warren appearing on TalkSport to clarify Fury's comments, "It definitely won't be on August 7 because that's when the Olympic games are on and that's gonna be a problem for TV. Besides that, you've got a UFC PPV in the States and UK so if it goes on, it'll be on August 14. I don't think the date is the problem at all, I think everyone's agreed that can be moved to August 14."
He added, "We want the fight, everybody wants the fight, for once Eddie Hearn and I agree that we have a common aim here. But it hasn't been signed, I don't know why he's saying it has been signed. There have to be assurances given and confirmation given that Tyson is happy with."
As of now, the bout between Tyson Fury and Anthony Joshua is officially set for August 14 in Saudi Arabia. It remains to be seen whether or not there will be any further changes to their fight agreement.
In other sports news, check out who Forbes named as the highest-paid athletes of 2021.