Anthony Joshua and Tyson Fury Have Reportedly Agreed to Two-Fight Deal
Potentially the biggest fight ever in British boxing.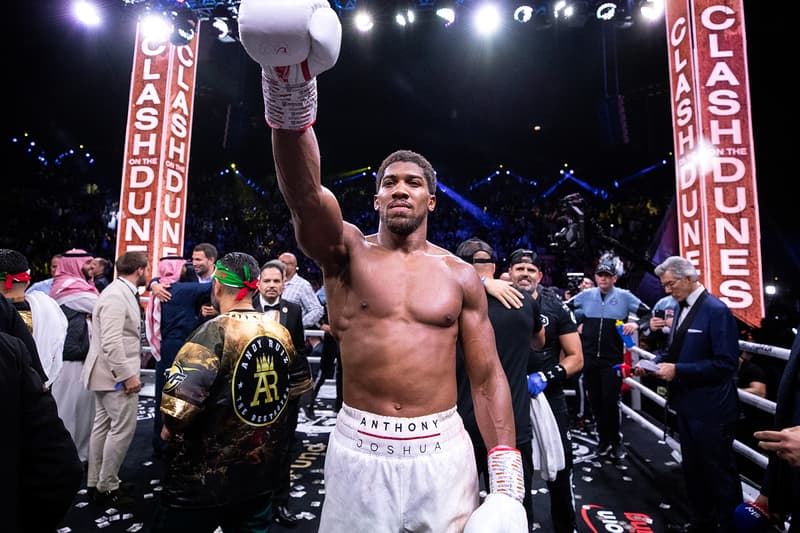 According to reports, British boxers Anthony Joshua and Tyson Fury have agreed to a two-fight deal. Promoter Eddie Hearn noted that the rival champions have been in talks for an undisputed world heavyweight title fight for a while now but have finally reached an agreement.
The initial terms for two blockbuster bouts are now settled but Hearn says, "There is still a lot to overcome. We are looking at venues and dates." With the financial terms set, there are now good chances that the first fight could come together for summer 2021. Despite all the headway made, no contracts have been signed just yet as the are many details accompanying the structure that need to be figured out.
If the two-fights really come to fruition and the fighters really do meet up in the ring, the event could be the biggest fight ever in British boxing. Currently, Tyson Fury is the unbeaten WBC Heavyweight Champion and Anthony Joshua holds the IBF, WBA and WBO titles. Before the undisputed heavyweight title fight can take place, Fury will need to face off against Deontay Wilder for a third time and Joshua will face mandatory challenger Kubrat Pulev.
Hearn notes, "From a common-sense point of view and without knowing how a deal works, everyone will say Britain is the place to hold the fight. But it is the world heavyweight championship – there will be all sorts of offers from across the world, and there have been already."
For more sports news, Dana White recently revealed the location of UFC Fight Island.