Bobby Hundreds Interviews Pharrell About His Influence as a Black Brand Owner
Pharrell also speaks on the nationwide demonstrations and the importance of sharing industry knowledge.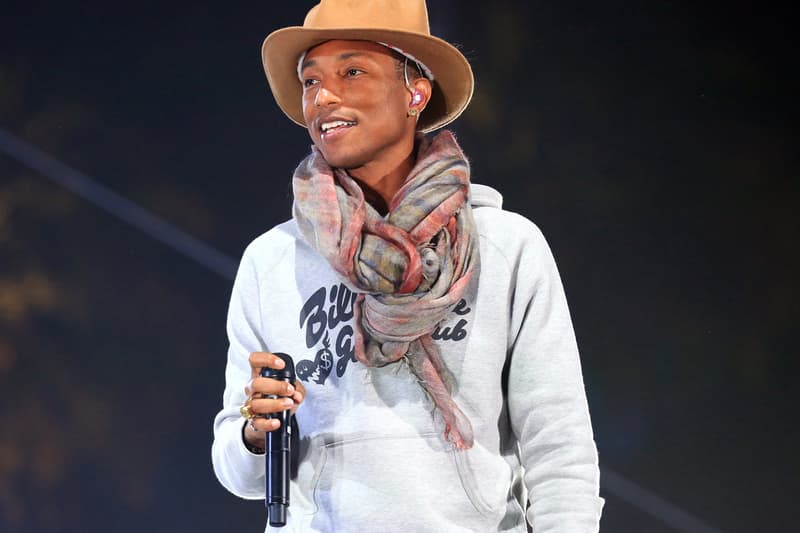 After streetwear titans The Hundreds and Billionaire Boys Club came together for a T-shirt benefitting Black Lives Matter and Black Mental Health Alliance, the masterminds behind each brand — Bobby Hundreds and Pharrell Williams — sat down for an interview discussing a variety of pressing issues. In the Q&A, Bobby interviews Pharrell about being a Black brand owner, mental health in the Black community, and the importance of sharing knowledge.
On launching Billionaire Boys Club as a Black man:
When I launched BBC [ICECREAM], I was a different person. My concerns were different, my thought process was different, my self awareness was premature. I considered myself a black man and making chess moves was enough at the time because that's what the people I looked up to were doing. I was proud that they were black and I thought it was enough. Since then, I've educated myself and realized that would never be enough when the playing field was never leveled. It's never been a leveled playing field since the beginning of time. It took traveling around the world and seeing what people go through to open my eyes and humble me and recognize how blessed I am. Aside from achieving, my biggest responsibility is to hold open the door and show the way for my own people… and to explain to those who have the power over these doors why they need to open their doors or not have them at all. With BBC, I always say 'Wealth is of the heart and mind, not the pocket.', but that wasn't enough.
On the importance of mental health in the Black community:
There are a lot of variables that affect the minds of the people whose likeness gets traded on and marketed towards and then don't receive benefits from it at the end of the day. And not everyone can get access to mental health resources like therapy or rehab, not everyone has people around to help. If you never really dealt with the erosion of your mental state, then it only continues to erode. There's so much to unpack when it comes to this but, the fact that the fashion industry is thinking about the importance of mental health and how it affects the African diaspora is a very important step that we all need to take.
On his influence in the industry and the need for sharing industry knowledge:
You know, I'm honored for things like that. But going back to the earlier question…I feel like I didn't do enough. At that time, it was about me, I was being selfish and I thought being black was enough. So if I could encourage you all to do anything, it's to take your people with you…don't make it just about you. That's why you see me with my hands together [prayer pose]. Some of us pat ourselves on the back, others of us beat ourselves on the chest. That's cool, I'm gonna let you do that…but when you're done, bring people with you. Share the codes…share the cheat codes. A lot of us had to figure it out ourselves…that's where we go wrong. The more of us that learn the codes, the stronger we are. That's how we get to market share. If we don't have market share, we don't have a voice. If you don't have a voice then you're going to need help with healthcare, education and the biases that are ingrained in our legislation that makes the gravity 2x heavier on us. Share the codes, hold the door open.
Bobby also asks Pharrell about the ongoing demonstrations that have swept across the nation following the senseless murder of George Floyd. You can read the entire interview via The Hundreds' website, and can purchase The Hundreds x Billionaire Boy Clubs' BLM T-shirt here.
In related news, Kanye West recently interviewed Pharrell for i-D about thee coronavirus, Michael Jackson, and faith.