'WandaVision' Creator Reveals Why Evan Peters Was Cast As Pietro Maximoff
Tying into the MCU series' exploration of loss.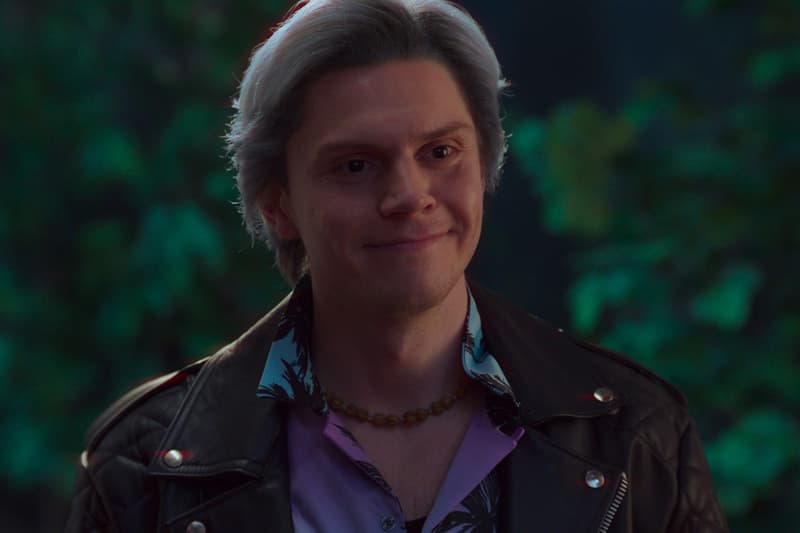 Jac Schaeffer, the creator of the Marvel-Disney+ series WandaVision, has officially revealed why Evan Peters was cast as Wanda's brother Pietro Maximoff.
SPOILERS AHEAD: In a recent episode of The Empire Film Podcast, Schaeffer unveiled that prior to writing the script, a lot of research was done in regards to grief. She said, "We had a grief counselor come to the [writers'] room, and we did some research on grief, and there's a lot about how people remember faces. The anxiety of not remembering the faces of your loved ones, misremembering, or actively misremembering things as a self-preservation tactic – all of that became fascinating to us, and we thought that by casting Evan [Peters] in the role, it would not only have that effect on Wanda, but it would have this meta layer for the audience, as well."
Fans of the MCU may remember that Pietro dies in Avengers: Age of Ultron. The death of Pietro sprouted Schaeffer's loss exploration in the superhero drama, and thus, led to the incorporation of grief as a key emotional theme in the series. Although Peters' character introduced himself as Pietro, the later episodes of WandaVision confirmed that he was actually a man named Ralph Bohner, a Westview resident and actor under the control of Agatha Harkness.
WandaVision season one, is currently streaming on Disney+.
In case you missed it, Warner Bros. is set to go back to theater-first releases in 2022.