Taco Bell Announces TerraCycle Sauce Packet Recycling Program
Looking to convert all of its plastic waste by 2025.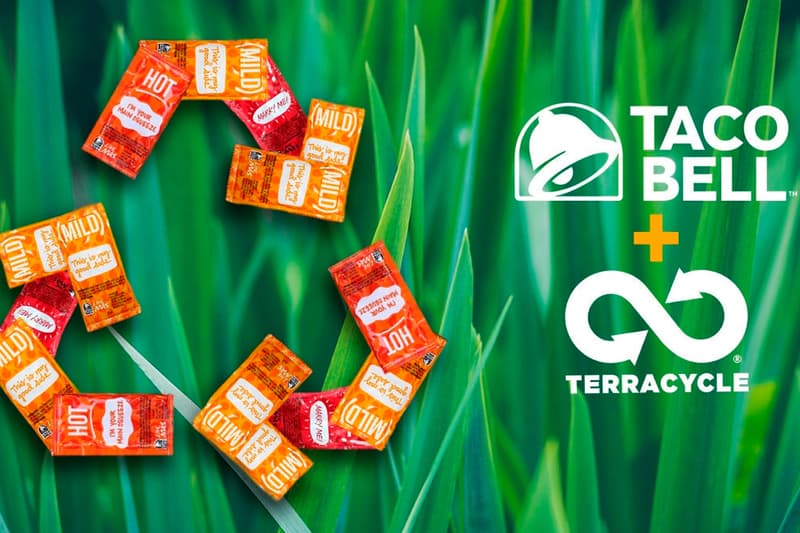 Looking to do its part to protect the environment, Taco Bell has announced a new sauce packet recycling program. With 8.2 billion sauce packets used in the United States each year, the fast-food chain notes that the program will help it reach its long-term goal of sustainably convert all of its sauce packet plastic waste by 2025.
Currently, Taco Bell's sauce plastics are made with non-recyclable plastics that require a specific process to convert into a sustainable material. Teaming up with recycling company TerraCycle, the initiative will utilize TerraCycle's Loop recycling service that converts normally non-recyclable materials into hard plastic.
The inaugural environmental program will be launched later this year with Taco Bell customers set to take part with a free shipping method that is yet to be announced.
For more food and beverage news, Mountain Dew's patriotic "DEW-S-A" flavor is back.