After Parting With adidas, Reebok Is Ready to "Spread Its Wings"
The brand's president reflects on the partnership and discusses what to expect in the future.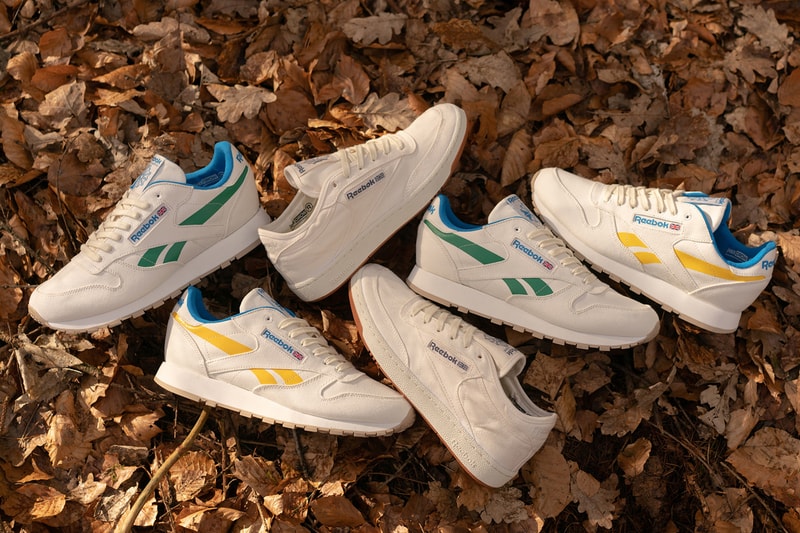 In February, after months of speculation, adidas confirmed its divesting Reebok. A tumultuous relationship, to say the least: Reebok had been a subsidiary of adidas since its since its €3.1 billion purchase in 2006, but in 2020 alone it saw its sales drop by 20%. The previous year, hundreds of millions were wiped off its value too after adidas had overestimated its earning potential.
It's time, then, for a reset.
"We want Reebok to go back to what it was," explains Matt O'Toole, Reebok's president. "Reebok has always been a brand that lived at the intersection of sport and style. With adidas we were in a narrower part of the industry. We want to go back to what Reebok was. We feel like this is our biggest opportunity. The difference going forward will be that we can spread our wings a bit. It's been challenging sharing resources with the big brother, especially when most of the investments fall towards the adidas brand".
Although details of the sale are still under wraps, O'Toole is optimistic about the brand's future with a fresh start, and thinks the split will benefit both brands in the long run.
While he has highlighted performance and style as the Reebok biggest opportunity going forward, collaborations have been super important to the brand in recent years. Co-releases alongside more fashion-focused labels like JJJJound and Maison Margiela have garnered deserved recognition, while more obscure link ups — most recently with Candy Land — are an example of how varied the brand's collaborations can be. Although some have criticized their approach to partnerships as either unfocussed or impulsive, O'Toole insists its collaborations are well thought out.
"We want to focus on what brought the brand onto the global stage in the first place".
"The way we look at collaborations is by looking through the lens of our consumer," he says. "Our consumer is influenced by fashion, and for that we have our collaborations with Maison Margiela for example, but then our consumer is also interested in other things from maybe their childhood for example, for which we have other partnerships. That's part of the accessibility of the brand that we're able to speak to our consumer through these different lenses".
O'Toole also spotlighted sustainability as a focus for the brand going forward. In 2018, Reebok launched its first eco-friendly sneaker as a part of its Regrow initiative, and while other brands might shout about their respective sustainability efforts a little louder, Reebok goes about its business in a more modest way.
"When we talk about sustainability, we don't want it to be a marketing story, we want it to be fully actualized," explains O'Toole. "I think the consumer is getting a little cynical. When you begin to scratch the surface with some sustainable brands, the story isn't always holding up. We maybe aren't pushing our sustainability story as much as our competitors, but we're doing it in a more thoughtful way".
He believes, too, that sustainability should inform another area of development for Reebok: innovation. "In our industry, people just think innovation is making someone run faster or jump higher, but we look at putting at least half our innovation budget into sustainability and making products from plant-based materials," he explains. "Our goal is to have fully-compostable footwear. After you've had your sneakers for however long, you can dig a hole in your backyard and they'll go back to where they came from".
"We maybe aren't pushing our sustainability story as much as our competitors, but we're doing it in a more thoughtful way".
While much of the current talk is about Reebok's future, for the brand itself it's about regaining the sense of identity that saw it launch into the market initially. "We want to go back to being Reebok with its authentic past. We want to focus on what brought the brand onto the global stage in the first place because to some extent we weren't doing that as well under adidas ownership".
As for what we can expect from Reebok in the next five years? "I see Reebok being a huge growth play in our industry and getting back to its rightful place in the industry," O'Toole says. "We haven't shown up in the way that we'd been expecting. It's a good time for change".