Medicom Toy Heads to the World of 'Digimon' With Agumon BE@RBRICK
Get your Tai Kamiya on with this 400% and 100% set.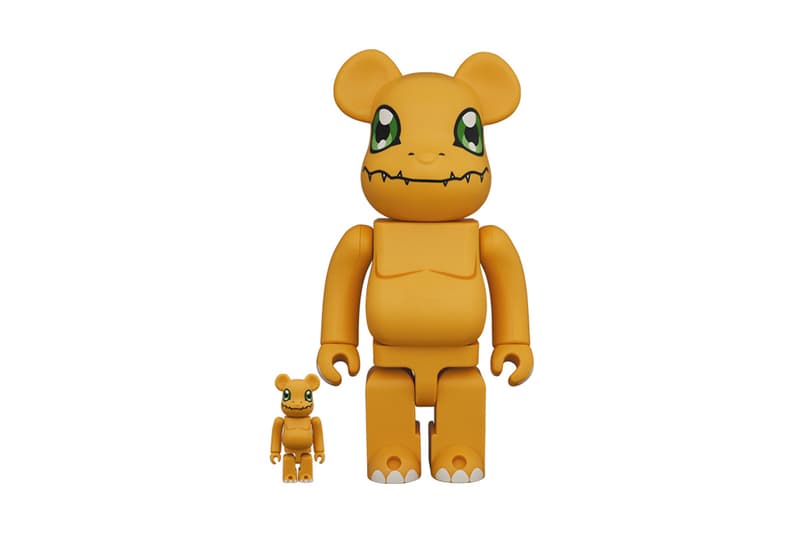 As part of its latest slate of BE@RBRICK offerings, Medicom Toy has prepared a 400% and 100% set inspired by Agumon — one of the most recognizable characters from the long-running Digimon franchise. The companion of Digimon protagonist Tai Kamiya, Agumon is a dinosaur-like creature and his familiar visage is put on full display across his BE@RBRICK set.
Both the 400% and 100% figures are dressed in a light orange from head to toe, and relegate the vast majority of their signature detailing to the face. Agumon's large green eyes and small nostrils are on full display here, sitting above his large, toothy mouth which features pointy chompers jutting out from both its top and bottom. A small detail is placed on the figure's chest for texture, and Agumon's sharp claws are acknowledged with touches of white on the hands and feet alike. Signature bear ears and chubby stomachs add an element of humor into the figure to complete the look.
Medicom Toy's Agumon 400% and 100% BE@RBRICK set is available now via the brand's webstore and retailers like HBX. The MSRP is set at ¥13,200 JPY (approximately $119 USD).
For more from Medicom Toy, check out this striking 1000% BE@RBRICK that revives the Godzilla from 1995's Godzilla vs Destoroyah film.