Medicom Toy's Latest BE@RBRICK Brings Back 'Godzilla vs Destoroyah' from 1995
Detailed with bright radioactive flames.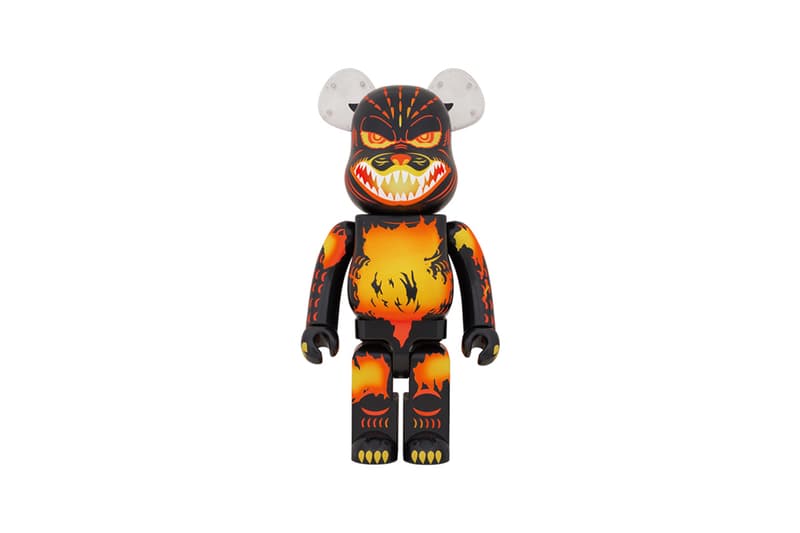 Medicom Toy has brought back a vintage version of Godzilla from the film Godzilla vs Destoroyah (1995).
In the movie, Godzilla's heart comes close to a nuclear meltdown — a threat to earth since it acts as a nuclear reactor. While authorities try to devise a plan to mitigate this, a colony of mutated creatures called Destoroyahs emerge from the ocean and terrorize Japan. This BE@RBRICK comes with the same menacing look as portrayed in the old movie. Here, Godzilla is fuming with red and orange radioactivity, brightly outlining details against the figure's black base. As a finishing touch, the BE@RBRICK is given transparent ears and yellow claws.
Medicom Toy's BE@RBRICK "Godzilla vs Destoroyah" 100% and 400% is currently available on the label's website for ¥16,500 JPY (approximately $149 USD).
In case you missed it, check out Medicom Toy's 1954-inspired iteration of Godzilla.