Post Malone Unveils New Maison No. 9 Bottle Alongside Merch
Check out the new logo and bottle design.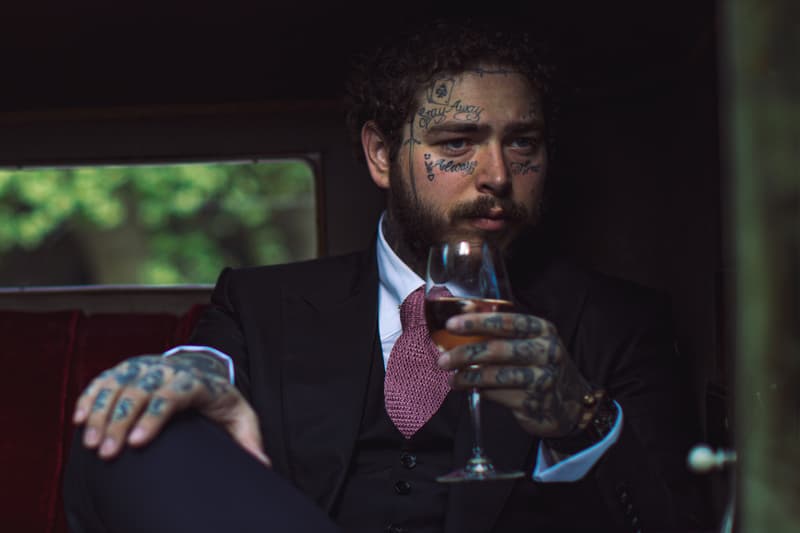 Post Malone has pulled back the curtains on a brand-new bottle of Maison No. 9, his French Rosé, alongside a selection of merch.
The artist took to Twitter to unveil the revamped 2021 Maison No. 9, which comes with a refreshed logo and a new overall design. "We're back with a fresh new look and exclusive offer," says the post. Joining the redesign is a series of merch like T-shirts, hats, long-sleeves and hoodies, branded with "Maison No. 9." Each piece comes is emblazoned with a motif of a sword, which is also printed on the bottle.
Post Malone's new Maison No. 9 and accompanying merch will be available on April 8, 12 p.m. EST on Vivino's website — prices have yet to be disclosed, but those who buy a bottle will receive 20 percent off on any of the merch.
We're back with a fresh new look and exclusive offer ⚔️ Our 2021 US Launch starts April 8th at 12pm ET / 9am PThttps://t.co/Qvc7fskwdU

.#exclusiveoffer #newvintage #merch pic.twitter.com/rVgYe6YOel

— maison9wine (@maison9wine) April 2, 2021
In case you missed it, Post Malone has covered country hits for Matthew McConaughey's fundraiser.