Los Angeles Lakers Sign Rockets' Veteran Guard Ben McLemore
Hoping to drop more 3-pointers.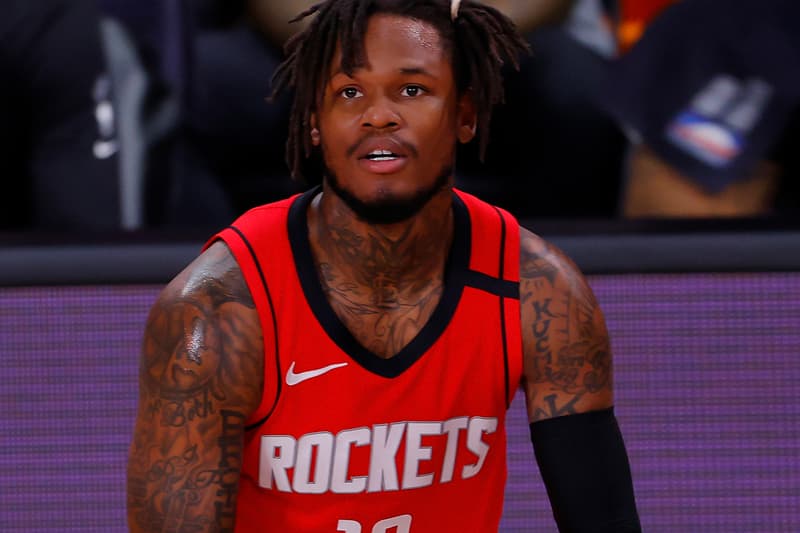 The Los Angeles Lakers have completed its roster by signing the Houston Rockets' veteran guard Ben McLemore.
The No. 7 pick in the 2013 NBA Draft was released last weekend from the Rockets concluding his eight-year tenure in the Lone Star State. The Lakers have had an eye on McLemore for a while now, so they seized the opportunity once he became a free agent.
"He's a guy that we had to know where he was at all times in that Houston series because he's such an elite shooter," Lakers coach Frank Vogel stated.
McLemore will be able to bank more 3-point shots on the Lakers' wing, as he's a career 36.3% 3-point shooter. Although averaging only 7.4 points in 32 games this season, Vogel is still pleased with the addition and looks forward to getting a glimpse at his chemistry with more minutes on the court.
"We're trying to win a championship up here and so as much firepower as we can get, as many weapons as we can get, we're going to try to get," Vogel reported. "And Ben instantly elevates our ability to knock down 3s on the backside when double-teams come and we can play the drive-and-kick game that the modern NBA is made on.
Provided that McLemore's COVID-19 test comes back negative, he'll be able to join the Lakers on the road to the East Coast, as they go against the Miami Heat this Thursday.
Elsewhere in sports, check out the life and crimes of pro skater Fabian Alomar.