Li-Ning's FW21 Sneaker Lineup Is As Imaginative As Ever
Quirky running sneakers, walking models and Dwyane Wade's latest signature shoe.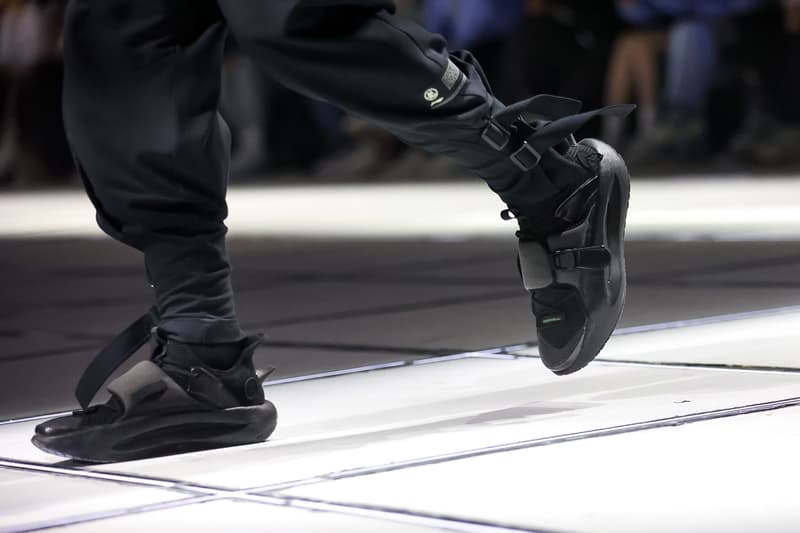 1 of 27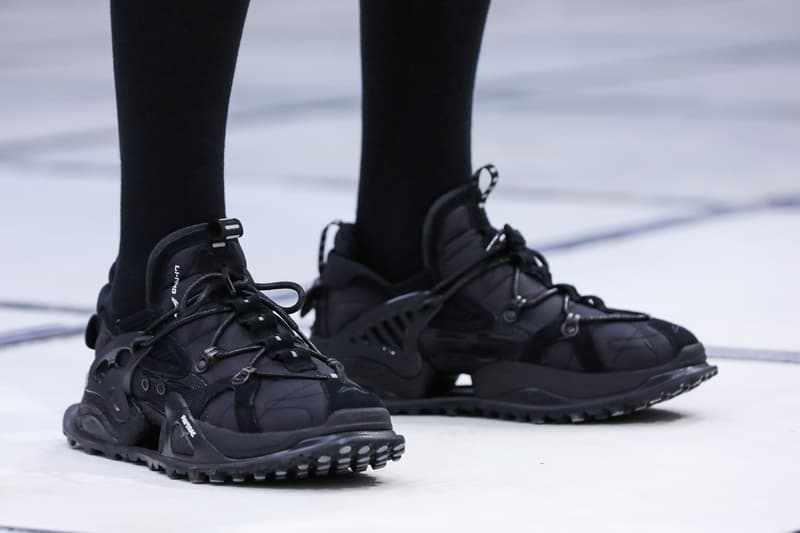 2 of 27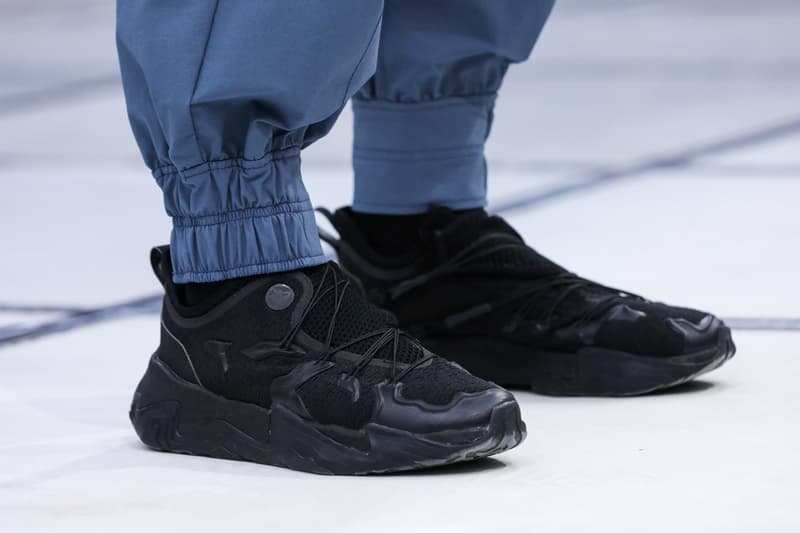 3 of 27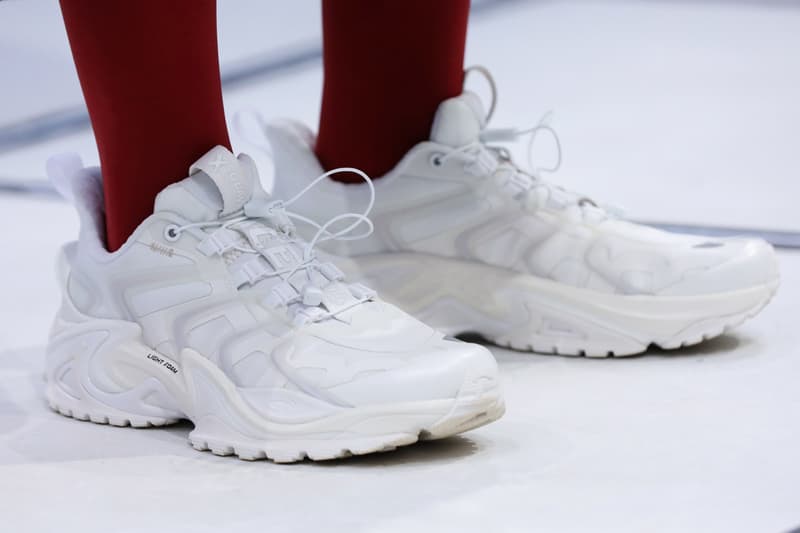 4 of 27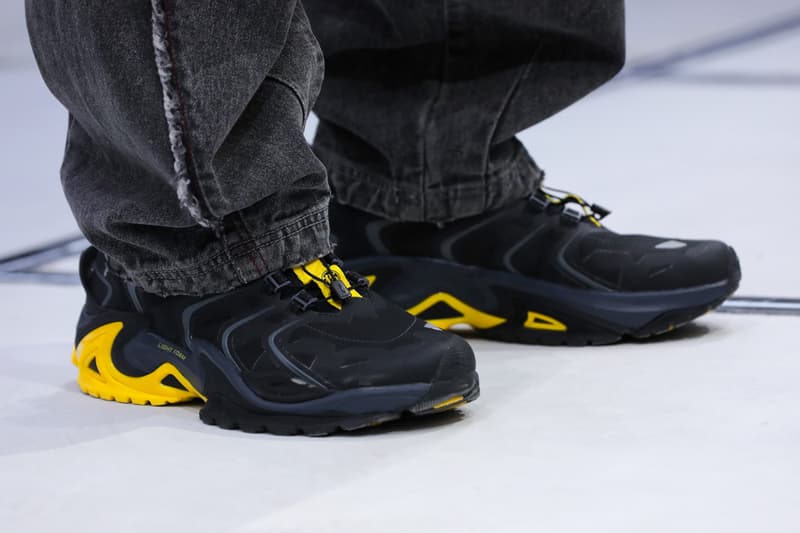 5 of 27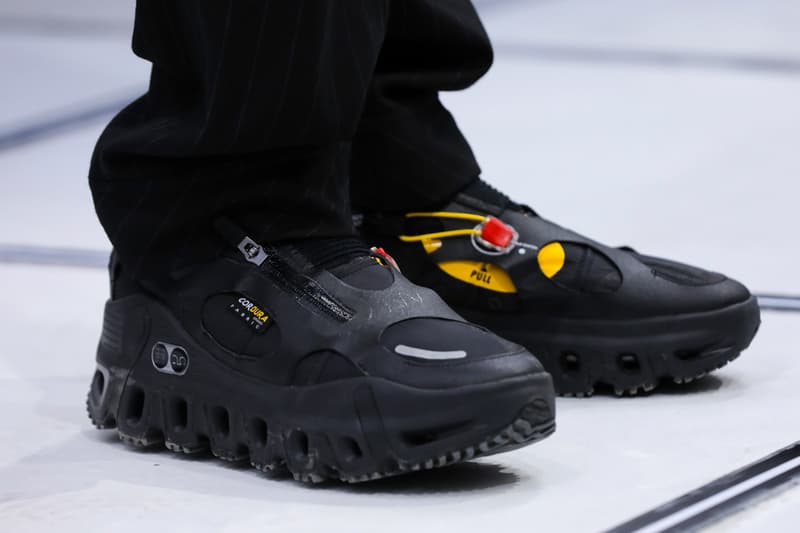 6 of 27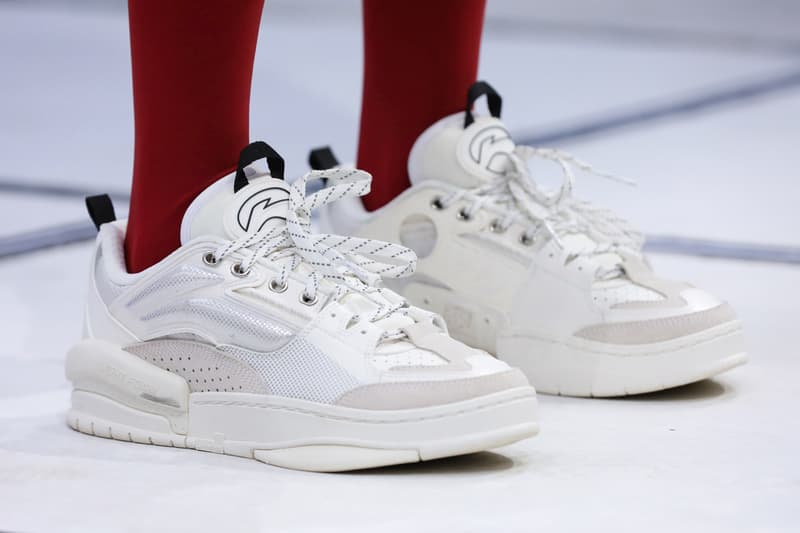 7 of 27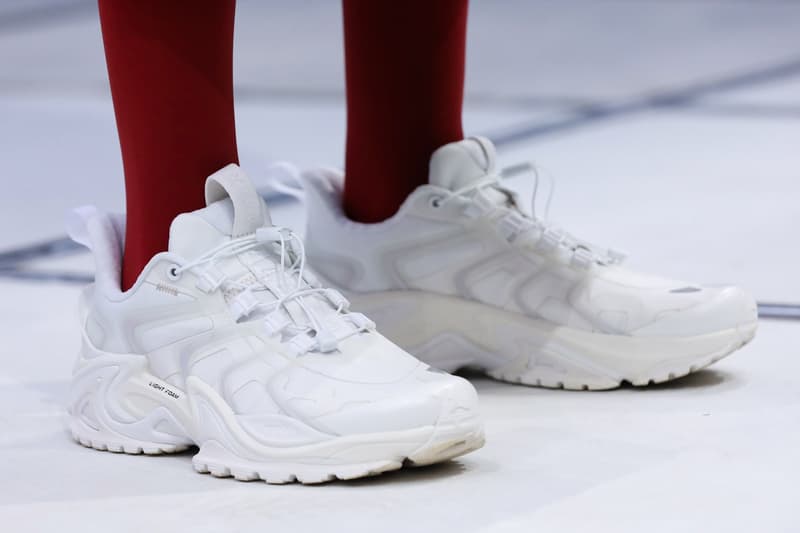 8 of 27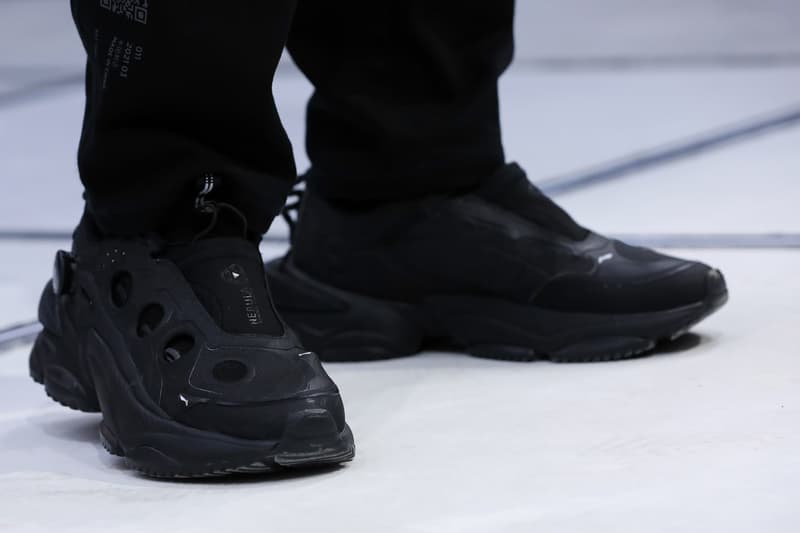 9 of 27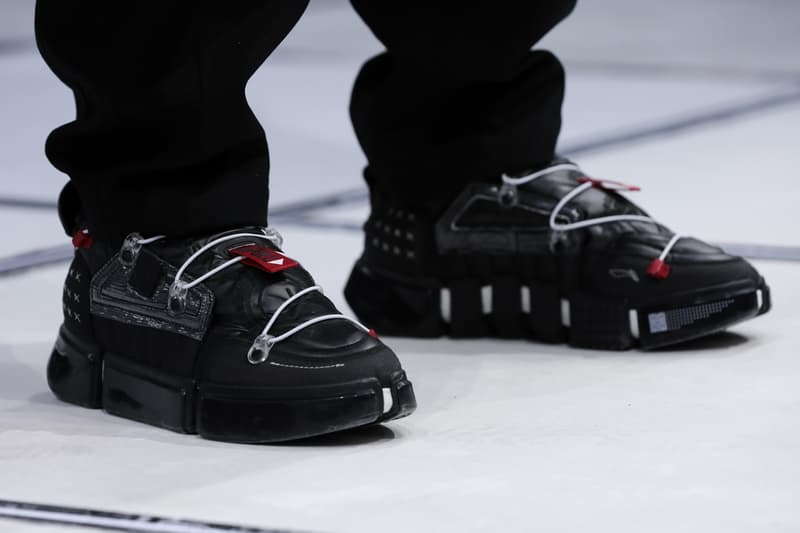 10 of 27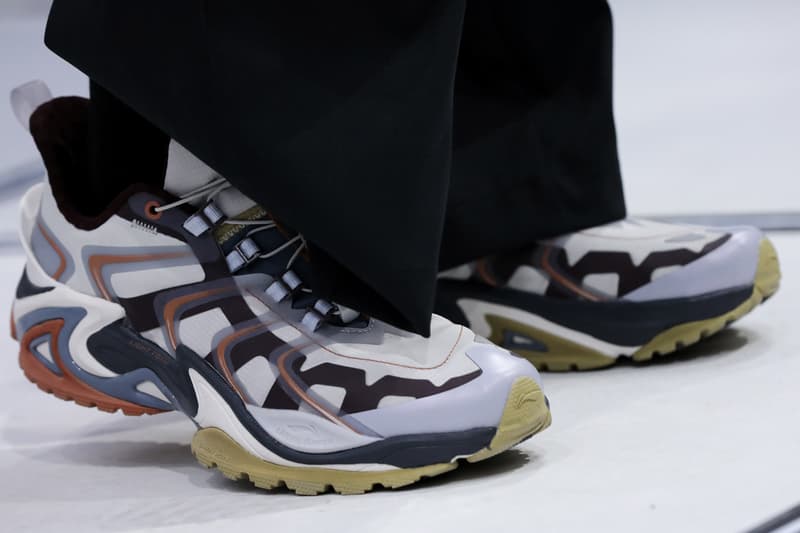 11 of 27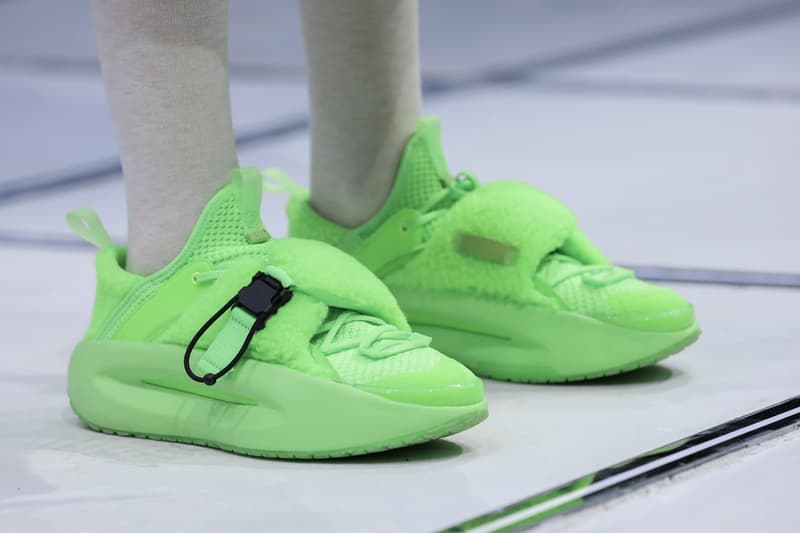 12 of 27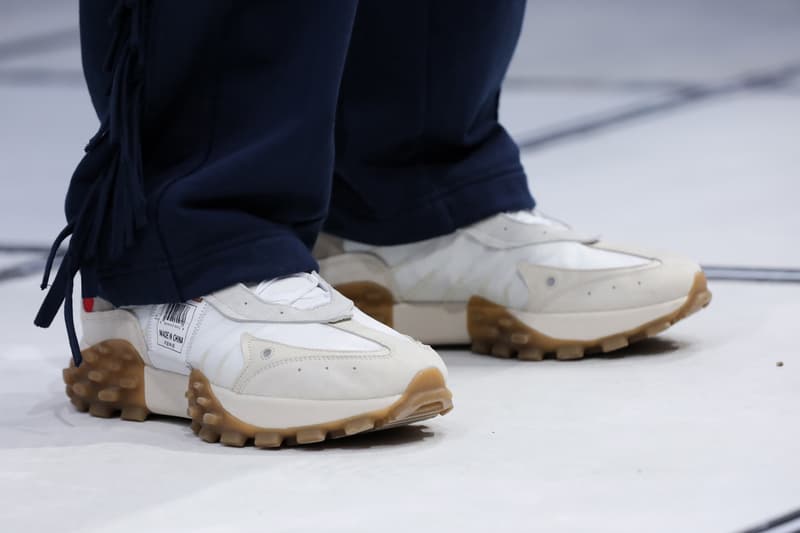 13 of 27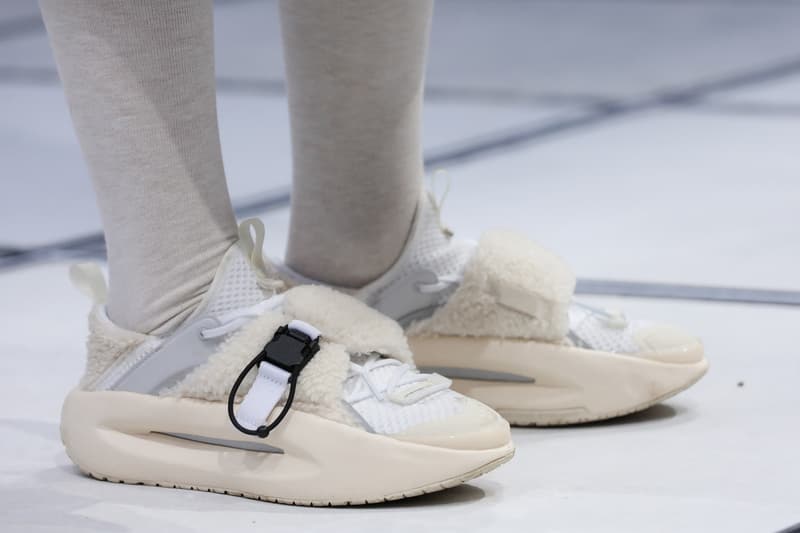 14 of 27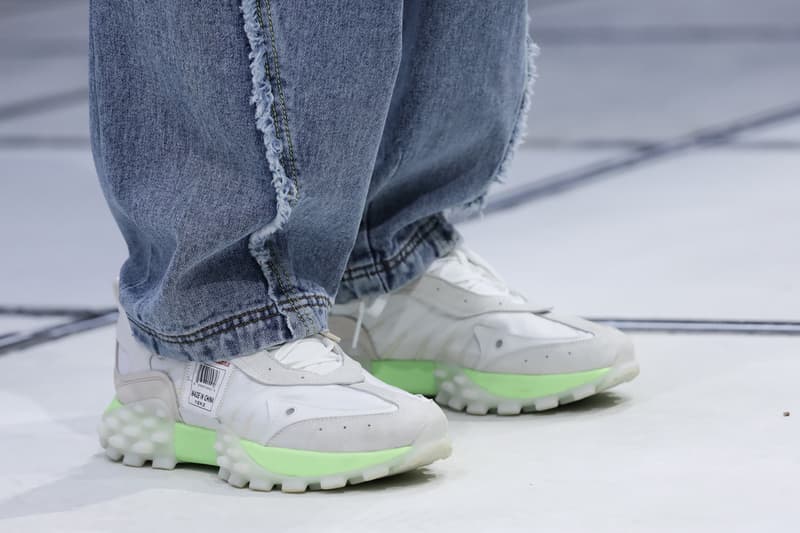 15 of 27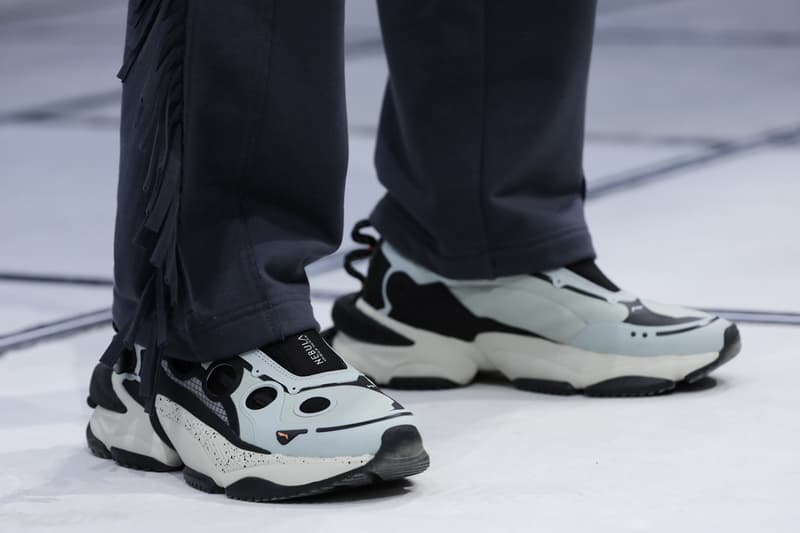 16 of 27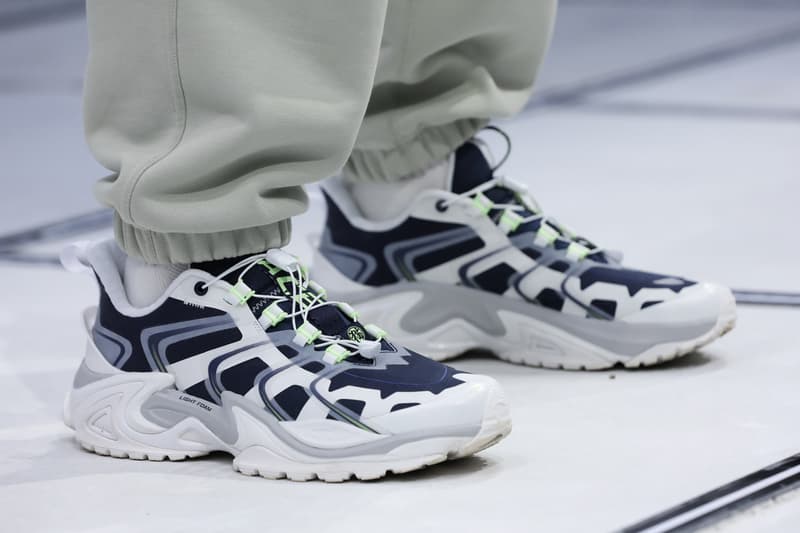 17 of 27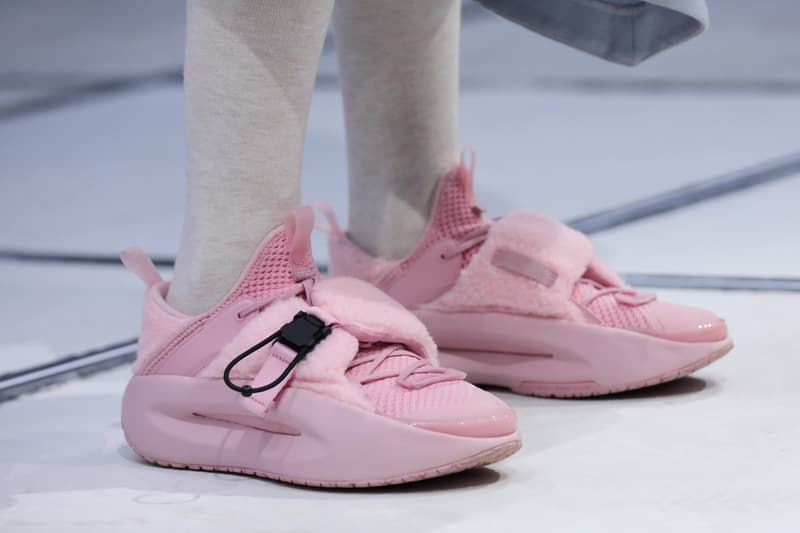 18 of 27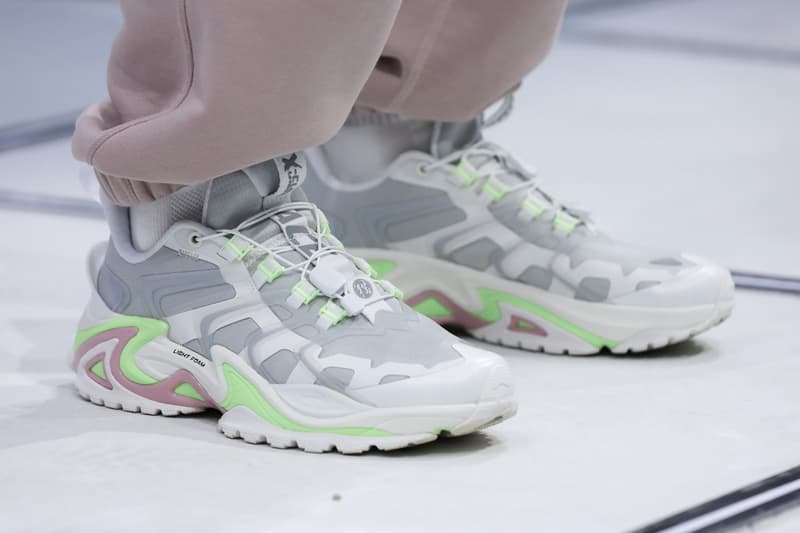 19 of 27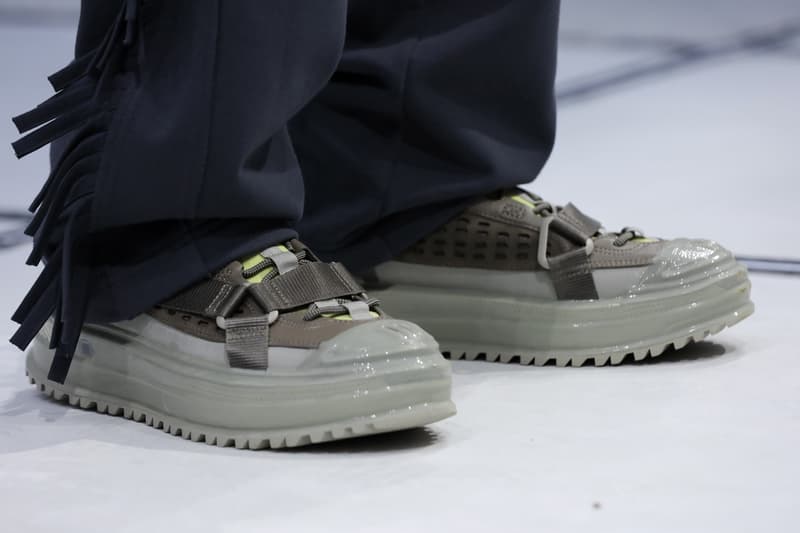 20 of 27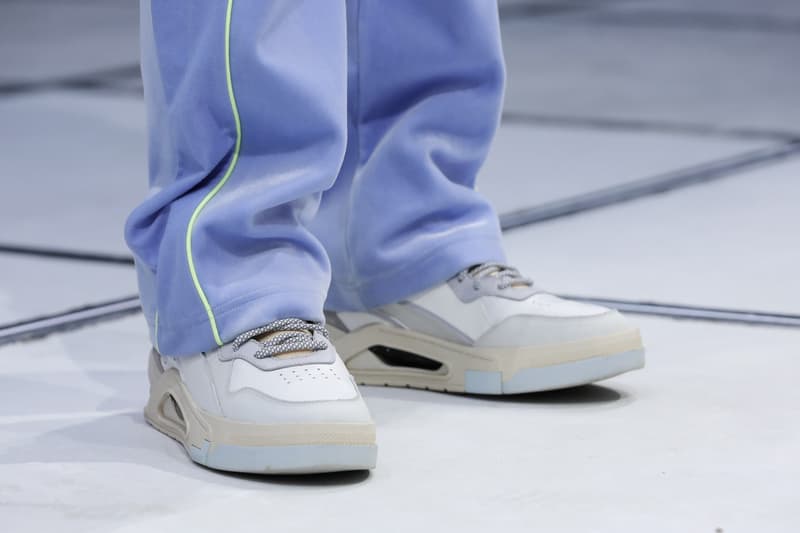 21 of 27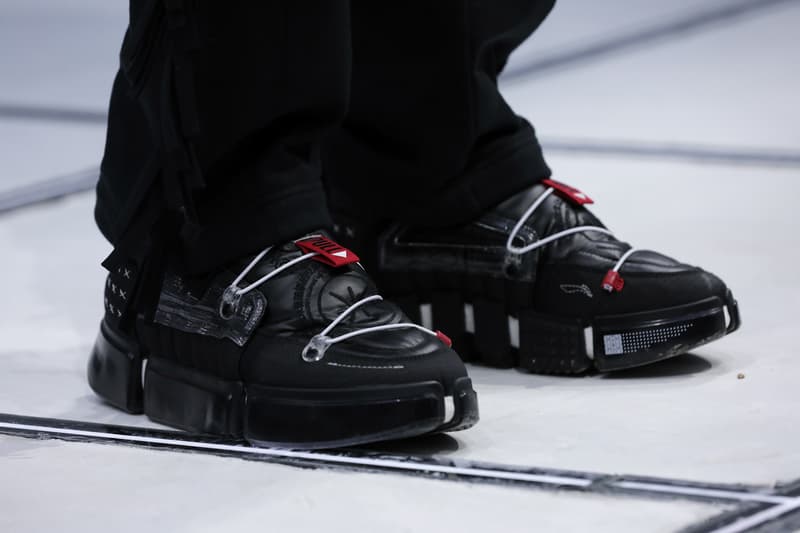 22 of 27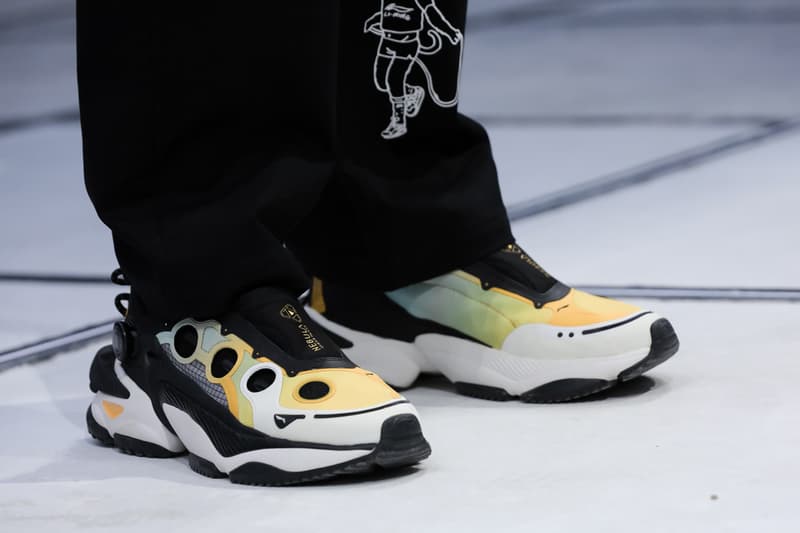 23 of 27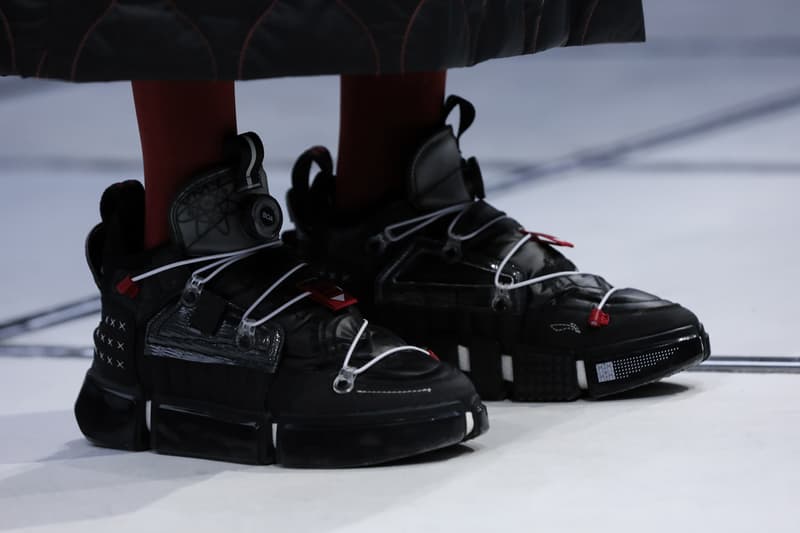 24 of 27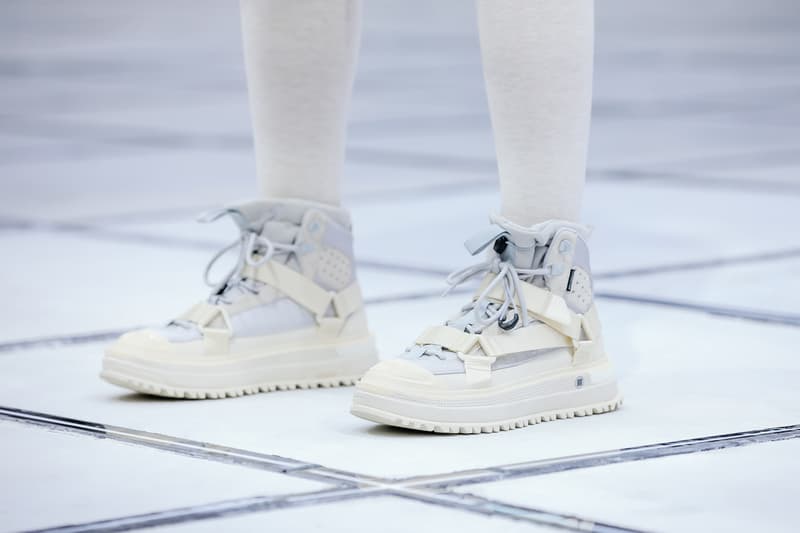 25 of 27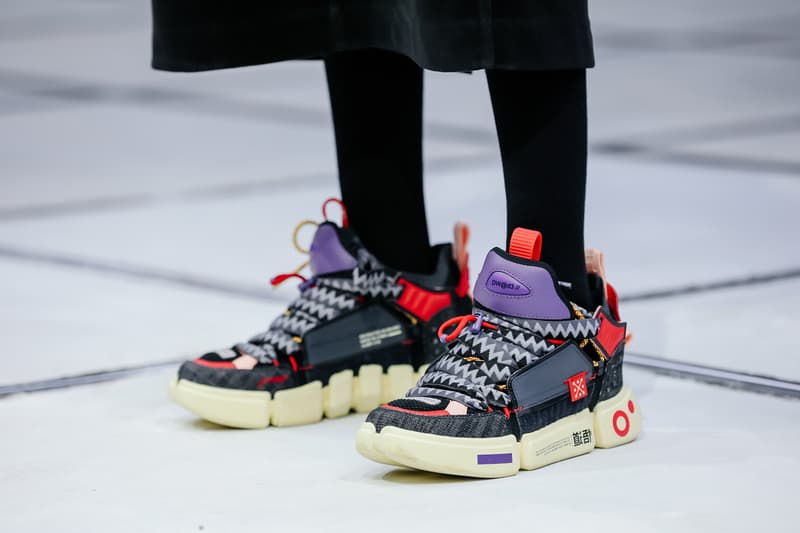 26 of 27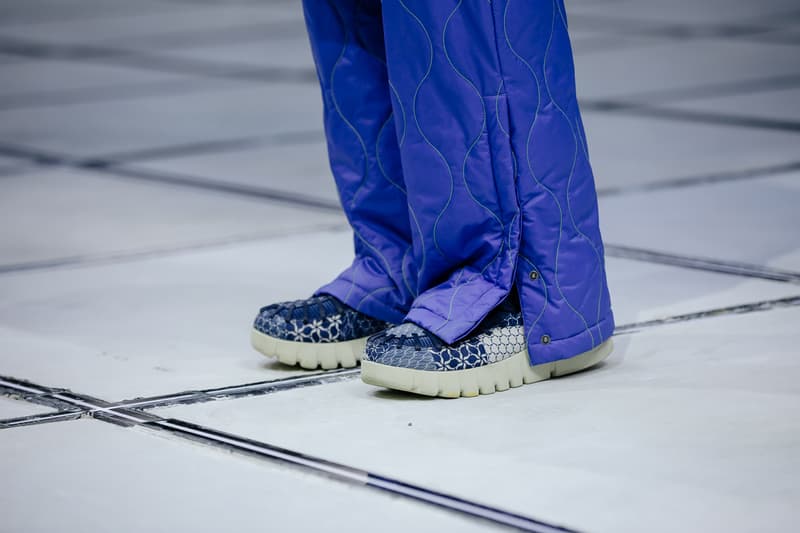 27 of 27
Li-Ning recently made major waves by signing X NINE member Xiao Zhan as a brand ambassador, simultaneously emphasizing its in-house apparel designs and reinforcing the company's domestic pride. Now, Li-Ning's progressive footwear designs again take center stage as part of its Fall/Winter 2021 runway presentation, "Model, Remodel."
Alongside a new selection of sleek wearables, Li-Ning presented an expansive array of adventurous sneaker silhouettes, ranging from cozy lounging silhouettes to streamlined runners to Dwayne Wade's latest signature sneaker. The designs run the gamut from the cozy — one make features plush padded uppers and a huge chunky outsole — to the technical, with plenty of shoes sporting high-spec accents like COBRA buckles, BOA lacing, Cordura trim and molded midsoles, including some that feature Li-Ning's "BOOM" cushioning.
To best match the progressive footwear shapes, the brand is rolling out shoes in a mix of heights and hues. There's the tall Titan Boot that mixes trail-running functionality with fashion-forward design cues. Elsewhere, the 001 Mature sports a mixed-material upper that juxtaposes a plethora of prints and colors with wild abandon. There's also the Wind Ranger high-top trainer, driven by Li-Ning's CRC running shoe mantra ("Create, Remake, Culminate") and infused with cross-vamp zip closure for easy on-off. Another make reinforces the company's nationalistic pride with a lateral "MADE IN CHINA" patch.
"At Li-Ning, we understand history and the past as essential to navigating the present and the future," Li-Ning founder Li Ning in a statement. "With this in mind, this season we were led by a curiosity for art restoration as well as a sincere love of history's many cultural and creative movements. … We revisited classic and accepted design references and stylistic tropes to create a collection of remixed edits, one that, we hope, feels both familiar yet completely new in execution."
Peruse Li-Ning's website for more information on the brand's future endeavors before the new collection launches later this year.
Elsewhere at Shanghai Fashion Week, Angel Chen showcased her latest co-ed collection.