Midorikawa's Terrifying Suicoke Collaboration Paints Toenails on Vibram's FiveFingers Shoe
The avant Japanese brand is taking foot fears to a new level.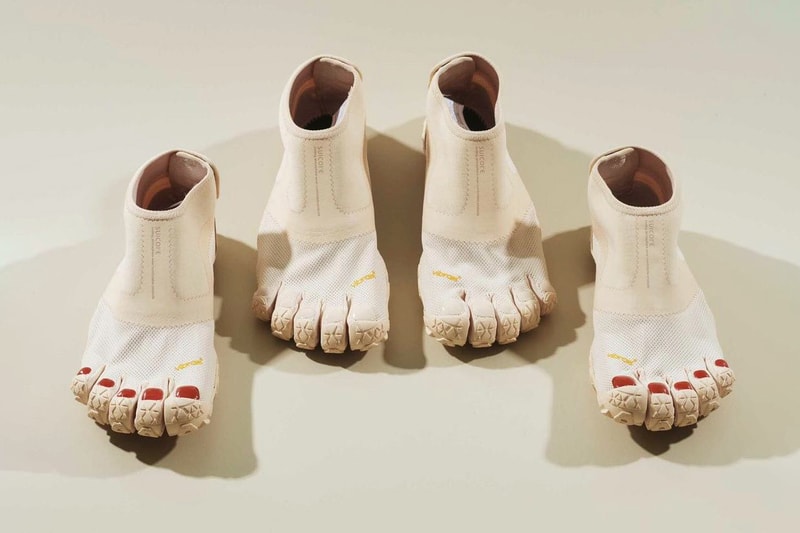 1 of 5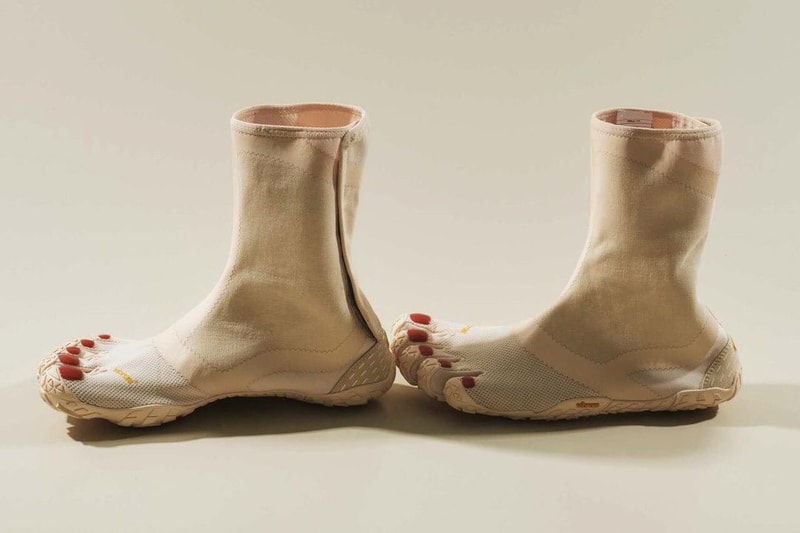 2 of 5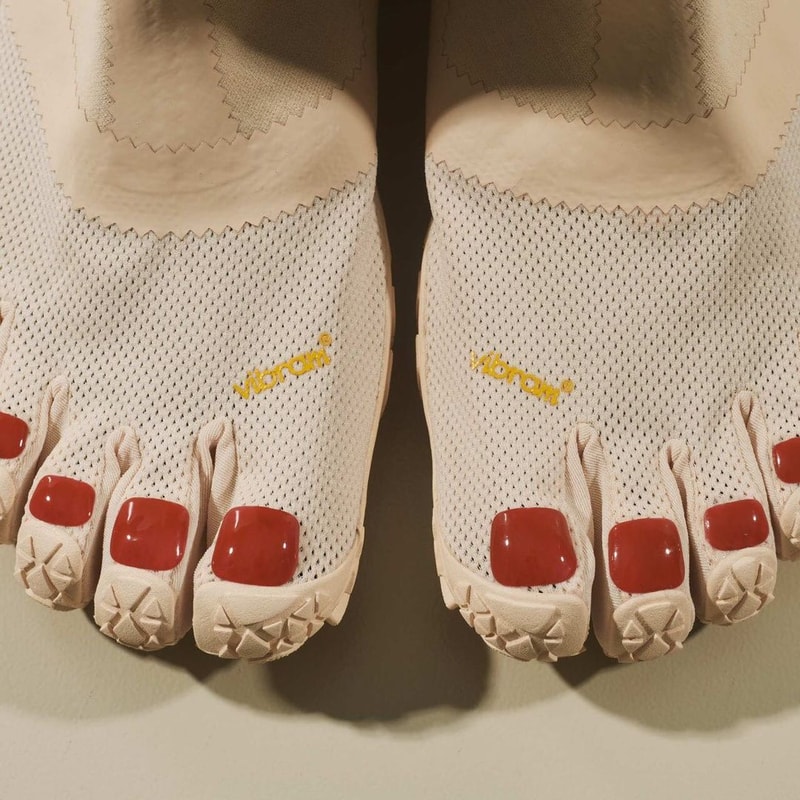 3 of 5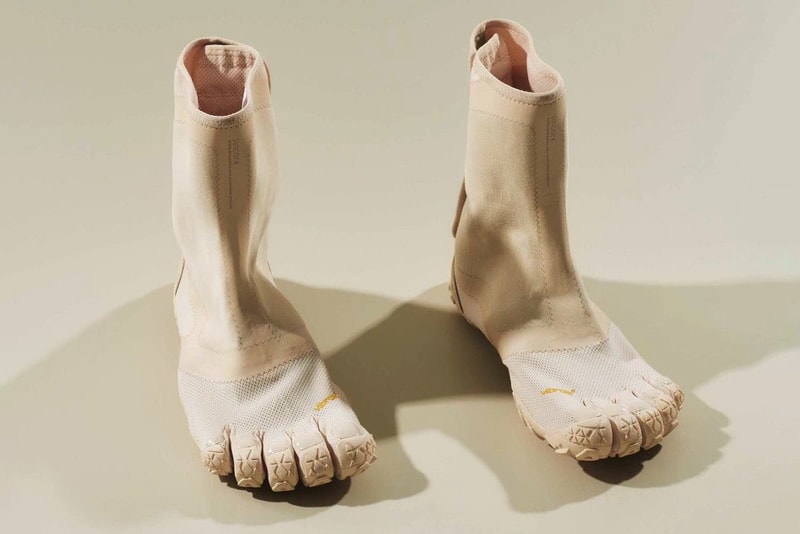 4 of 5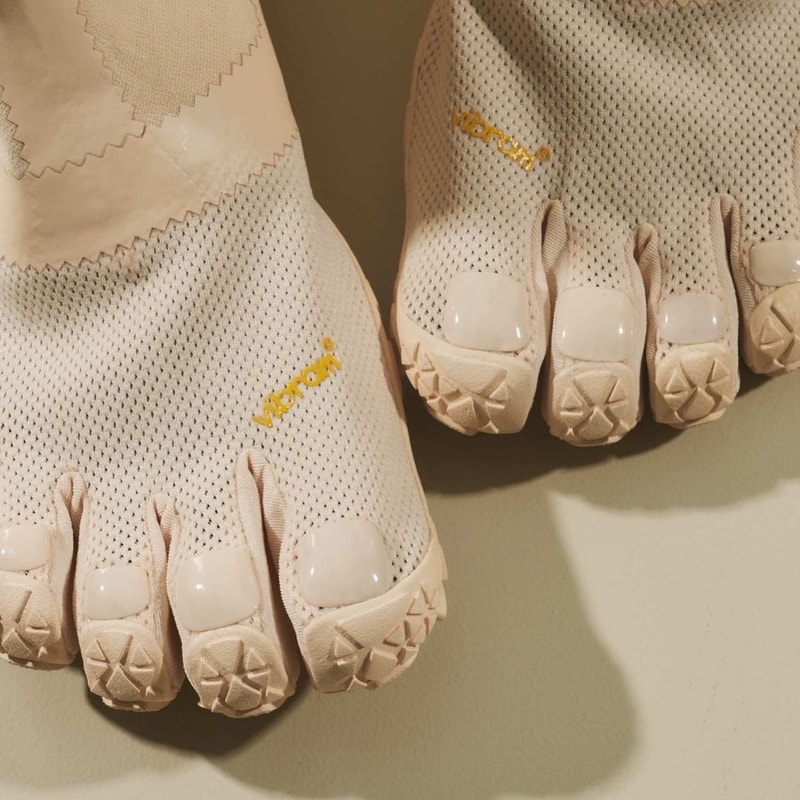 5 of 5
Midorikawa's as likely a brand as any to wade into the realm of controversial footwear. The young Japanese brand, whose eponymous founder is up for the LVMH Prize and related to New York creative Shin Murayama, possesses a unique vision of menswear that undercuts gender norms and repurposes previously "unfashionable" apparel design, though some could argue — perhaps quite convincingly — that its forthcoming Suicoke collaboration is one toe over the line of good taste.
In some –frankly close-minded — circles, men simply wearing sandals is a line too far. In most circles, Vibram's FiveFingers shoes are simply untenable. Somehow, Midorikawa and Suicoke have combined both in an undeniably divisive footwear package that yields the look of actual bare feet, complete with the usual separated toes and — the horror! — toenails.
Midorikawa is tapping a kind of legacy here, with the red toenail pair mirroring the appearance COMME des GARÇONS' controversial oxford shoes from years back, down to the "nail polish." Of course, the effect of Midorikawa's design is that much more visceral thanks to the pale beige hue and glove-like fit, ensuring an unsettling uncanny valley appearance.
As they're part of Midorikawa's Fall/Winter 2021 collection, anyone fearing an encounter with the Japanese brand's collaborative Suicoke shoes will want to begin mentally preparing for the inevitable launch by the end of summer or early into autumn. Even worse, they'll launch in three different fleshy colorways: Ivory, Snow and Mocha.
Suicoke has explored a variety of collaborative efforts recently, from clean and colorful HAY sandals to TAKAHIROMIYASHITA TheSoloist.'s vintage military slippers