'Neon Genesis' Creator Hideaki Anno Wants a Live-Action 'Nausicaä of the Valley of the Wind'
Hayao Miyazaki has reported rejected numerous pitches from Hollywood.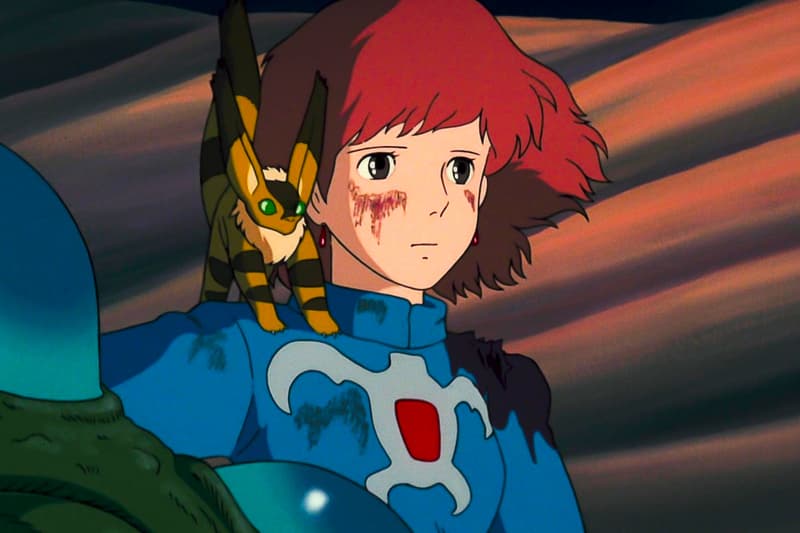 Neon Genesis Evangelion creator Hideaki Anno has been busy with a handful of big productions as of late. Beyond Evangelion: 3.0+1.0 Thrice Upon a Time, Anno has committed to projects like the new Shin Ultraman and Shin Kamen Rider movies. He's now considering making a live-action version of the Studio Ghibli classic Nausicaä of the Valley of the Wind.
This news came out when Toshio Suzuki, one of the founding members of Studio Ghibli, appeared in a talk show episode of Fuji TV's Bokura no Jidai. When the topic of Nausicaä of the Valley of the Wind came up, Suzuki mentioned that he's heard many requests to make the film a live-action production, but "the answer has always been no." He added, "Hideaki Anno is saying he would like to make [a live-action Nausicaä], too."
Hideaki Anno was actually responsible for helping animate the original movie, and there have been rumors circulating that he hoped to complete the remaining parts of the manga that never made it onto the Ghibli movie. Since the movie's release in 1984, this appears to be the first time that Anno's desire to make the film live-action was disclosed and confirmed by a credible individual. It's not clear, however, if Hayao Miyazaki will approve of the plan, as many pitches for a live-action adaptation from Hollywood have been reportedly rejected by the man himself.
In case you missed it, Studio Ghibli has revealed the secret behind their delectably tempting animated food.