Funko Will Explore Selling Popular Figurines As NFTs
The company will offer a unique asset each week starting at $9.99 USD.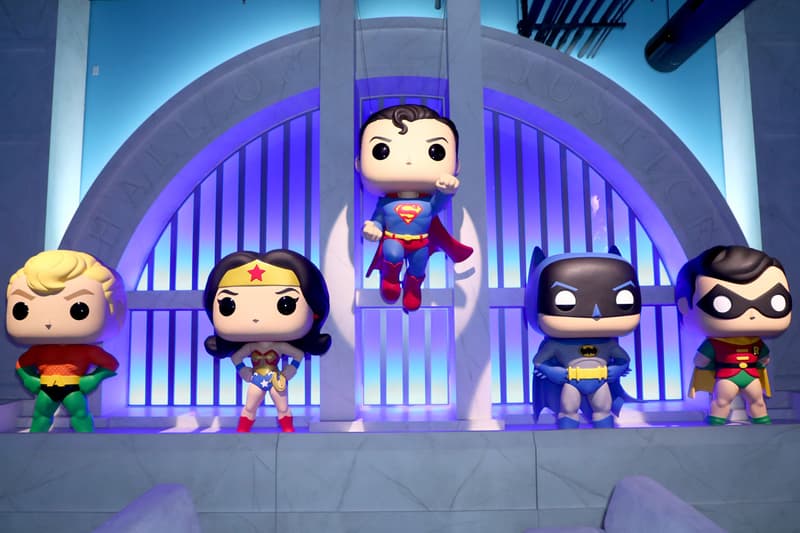 Funko announced on Thursday that it has acquired a majority ownership stake in NFT startup TokenWave LLC, paving the way for the company to start offering its popular collectibles as digital assets.
TokenWave is the developer of popular app TokenHead, which helps users track non-fungible tokens on the WAX blockchain. If you're unsure of what an NFT is or how it works, HYPEBEAST wrote up a detailed explainer last month.
Funko did not disclose the financial details of its deal with TokenWave, which it says will help accelerate its entry into the NFT market. The company expects to launch its initial NFT options in June, offering a unique asset each week starting at $9.99 USD.
"Our ability to combine Funko Pop! digital NFTs with exclusive Funko Pop! Vinyl Figures has the potential to be a game changer," Funko CEO Brian Mariotti said in a press release. "By backing the rarest of the Funko NFTs with exclusive redeemable Funko Pop!s, we are poised to enter the NFT market in a very unique manner."
The company stressed that it wants to make its NFTs "broadly accessible to fans" by offering affordable entry pricing. "Utilizing WAX Blockchain technology, we have the opportunity to eventually bring Funko collectible NFTs to our millions of fans around the globe," Mariotti added.
The Washington-based company is known for its vinyl figures, plush toys and action figures that span the pop culture spectrum. Last year, Baby Yoda became the best-selling figure the company has ever produced.