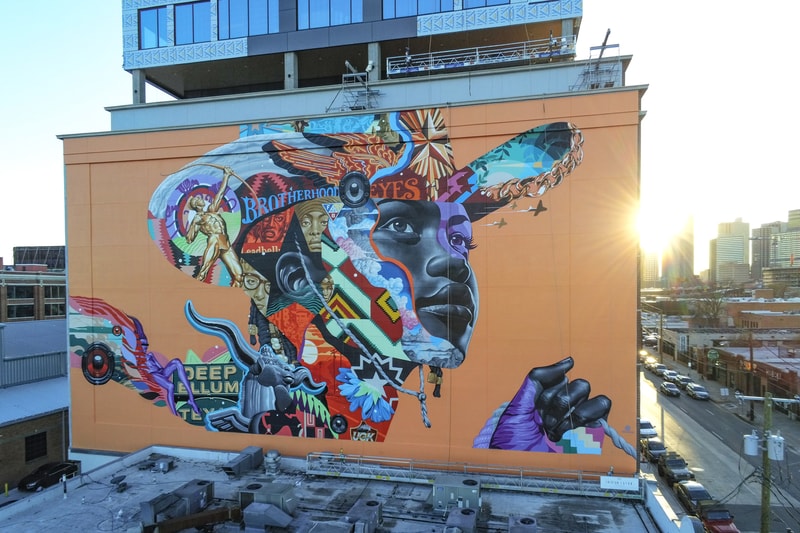 1 of 4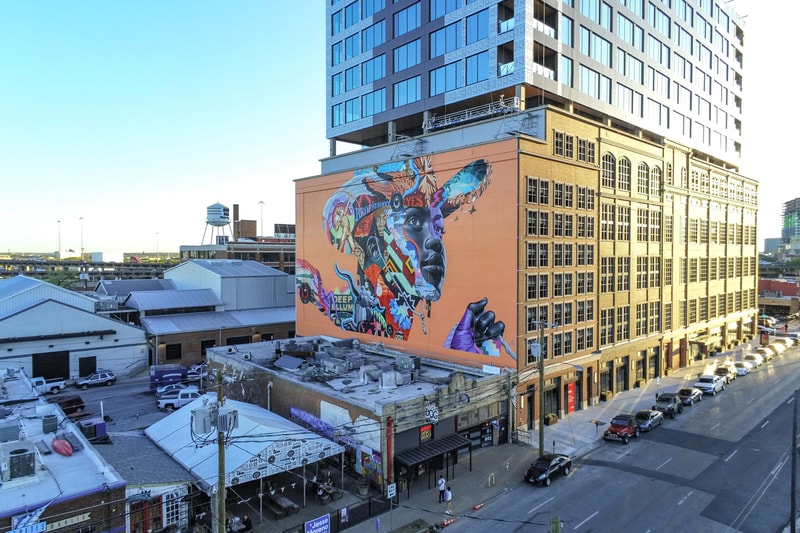 2 of 4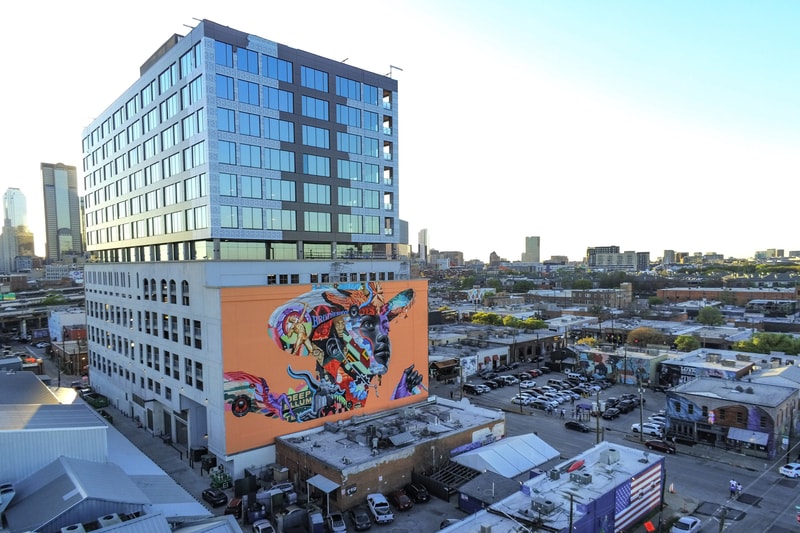 3 of 4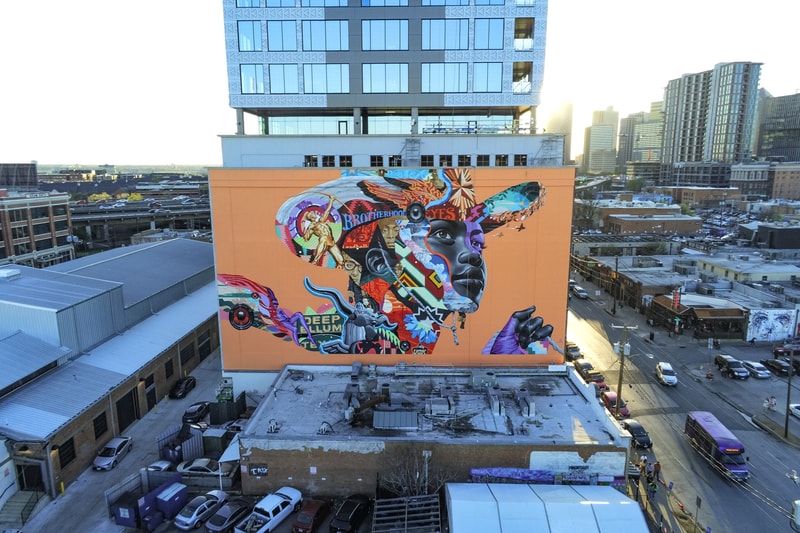 4 of 4
Tristan Eaton Honors Dallas' First Black Architect in Massive Mural
Located at Dallas' new 8,500-square-foot building called The Stack.
---
Renowned street artist Tristan Eaton recently completed a massive mural at The Stack — a new modern building spanning 8.500 square feet that is situated in the heart of Dallas' Deep Ellum neighborhood in Texas.
Spearheaded by Goldman Global Arts, the public artwork portrays Eaton's signature collagist and comic book elements imposed on a portrait of Dallas' first Black architect, William Sidney. Other references included in the dynamic composition are the town's music scene, the Texas armadillo and native fashion icon, Jerry Hall.
Eaton's mural at The Stack is an extension of Goldman Global Arts' commitment to injecting more arts-focused initiatives in the neighborhood. "Deep in the heart of North Texas, you'll discover the art-infused Deep Ellum Neighborhood," as per a press statement. "Goldman Global Arts, led by CEO Jessica Goldman Srebnick made their mark in Deep Ellum in 2019 by infusing world-renowned art into the lively streets of the cultural destination."
Check out the mural in the slideshow above and then head to Goldman Global Arts' website to learn more.
In other art stories, The Good Publishing Company recently launched an art-inspired bible featuring hand-lettering by HAZE on NTWRK.
The Stack at Deep Ellum
2700 Commerce St.
Dallas, TX 75226