Berluti Fall/Winter 2021 Channels Lev Khesin's Abstract, Tactile Patterns
Adapting the vibrant works of Lev Khesin to inform the techniques and fabrications of the collection.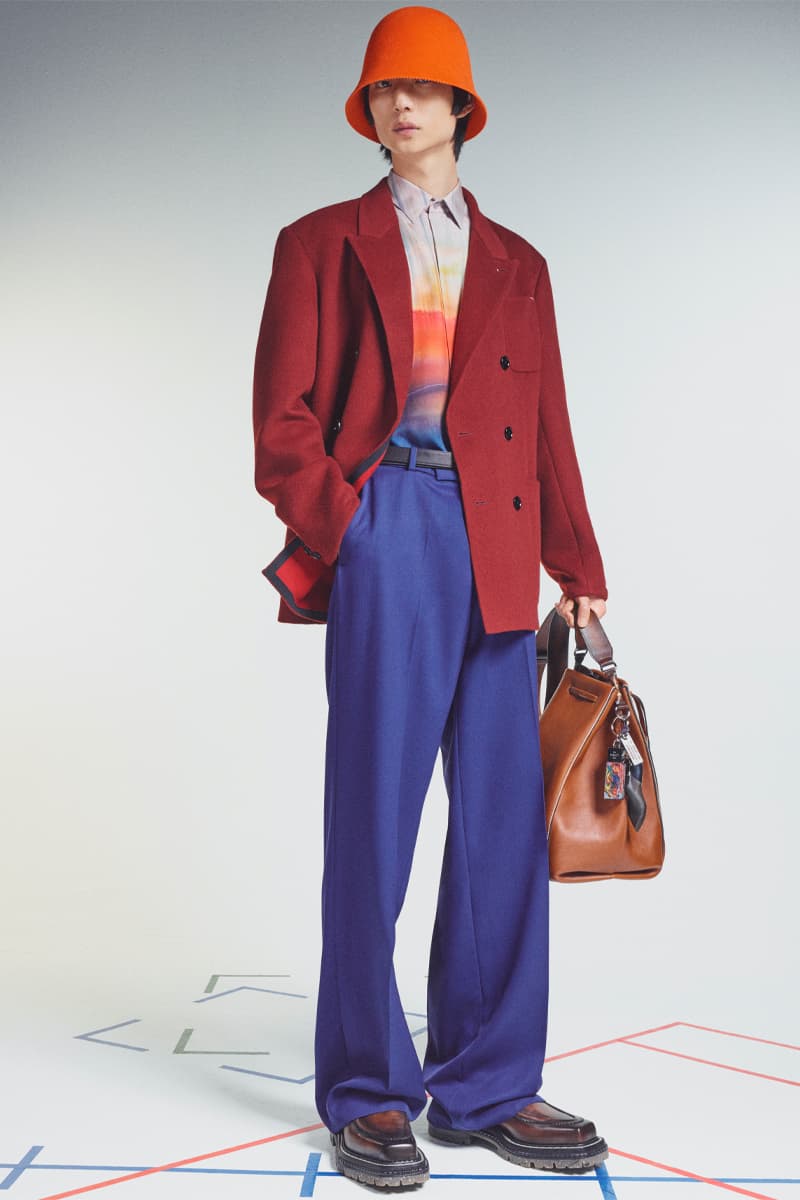 1 of 30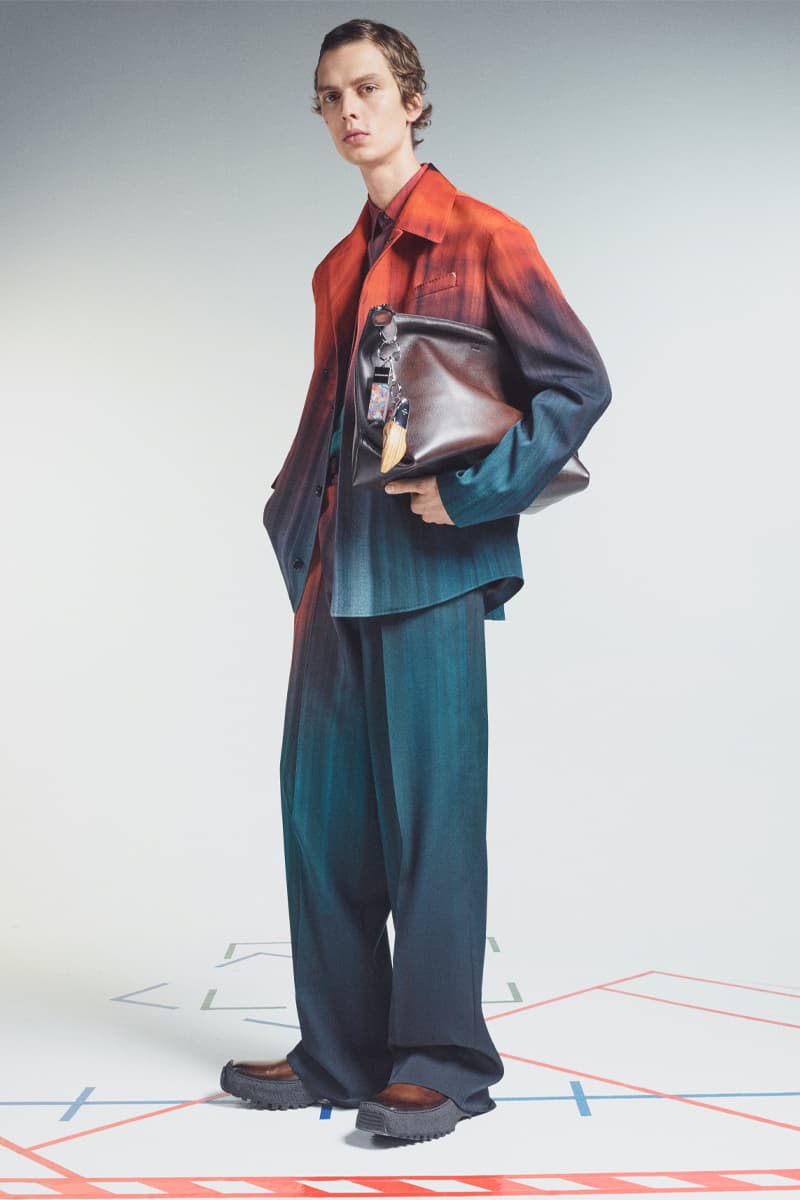 2 of 30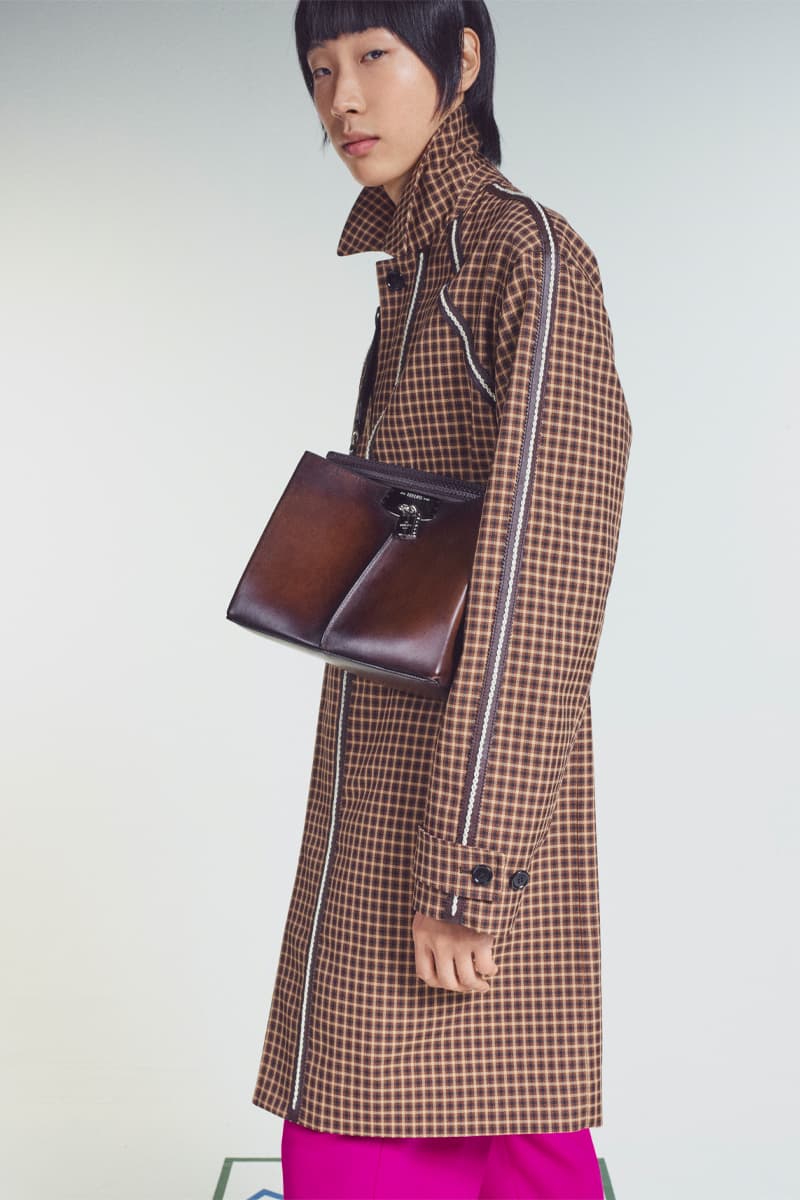 3 of 30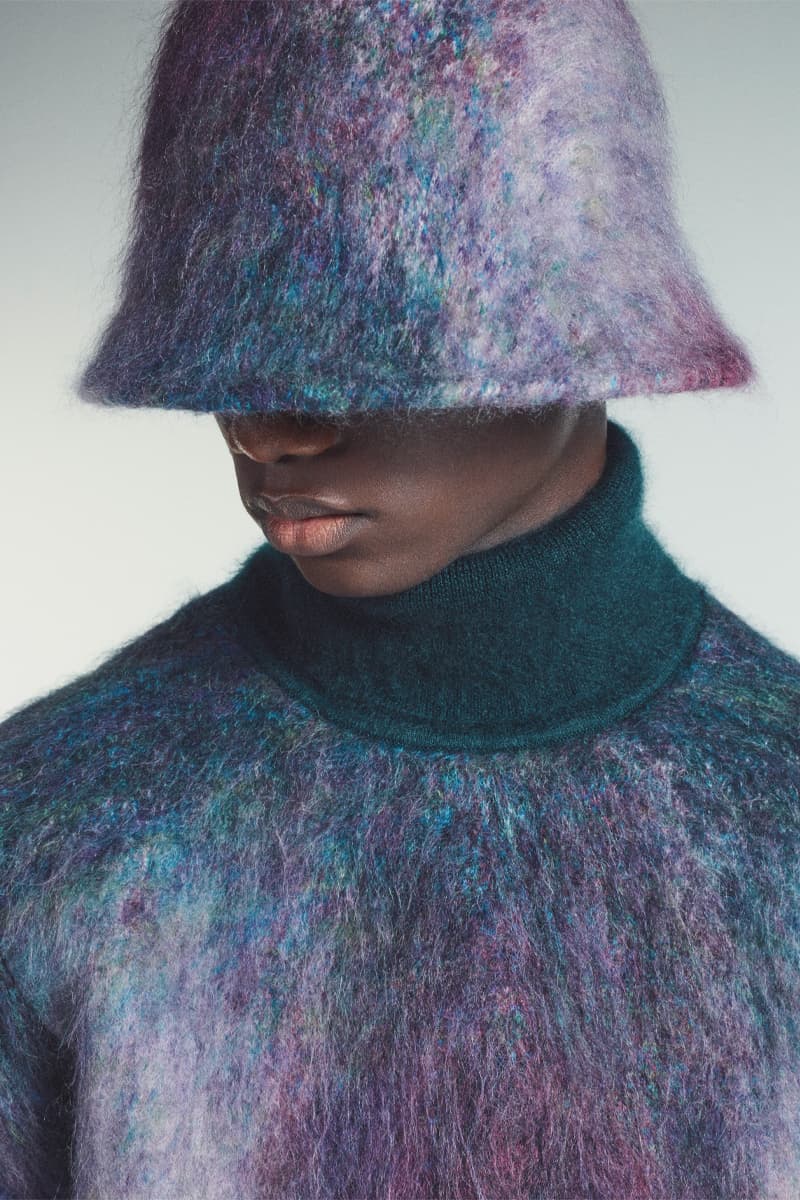 4 of 30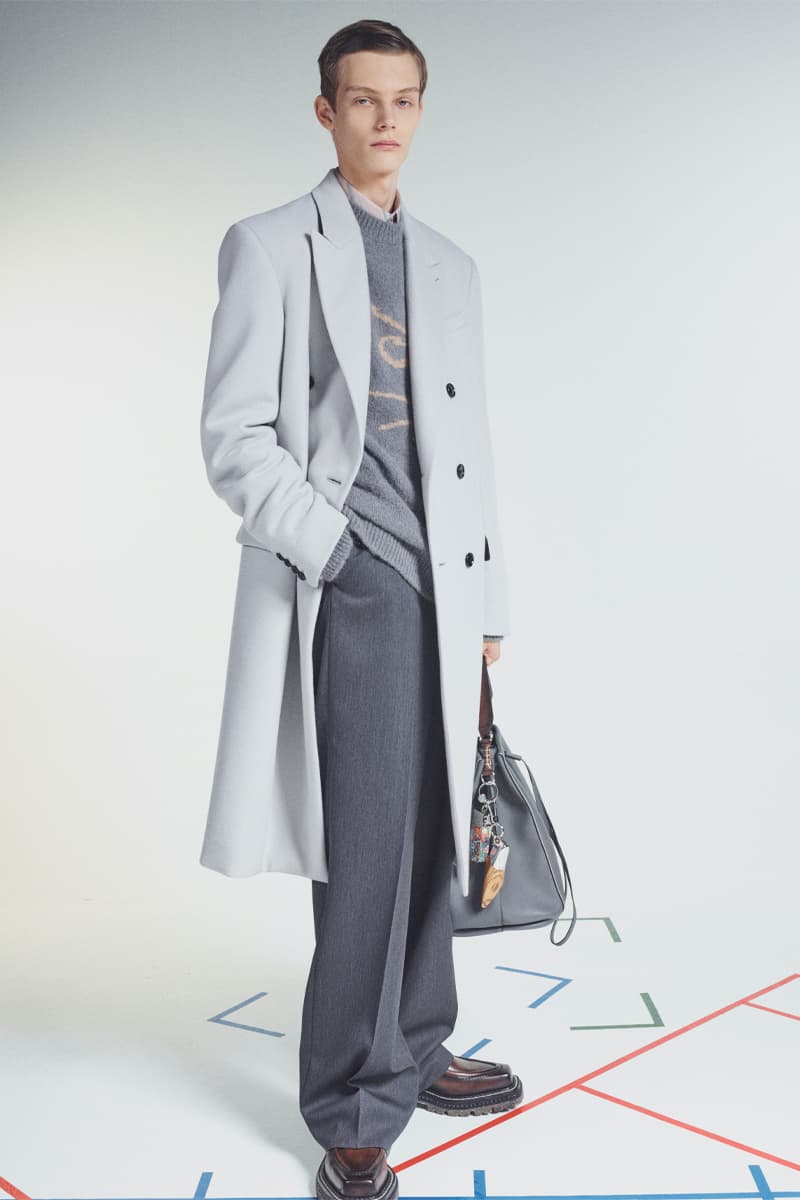 5 of 30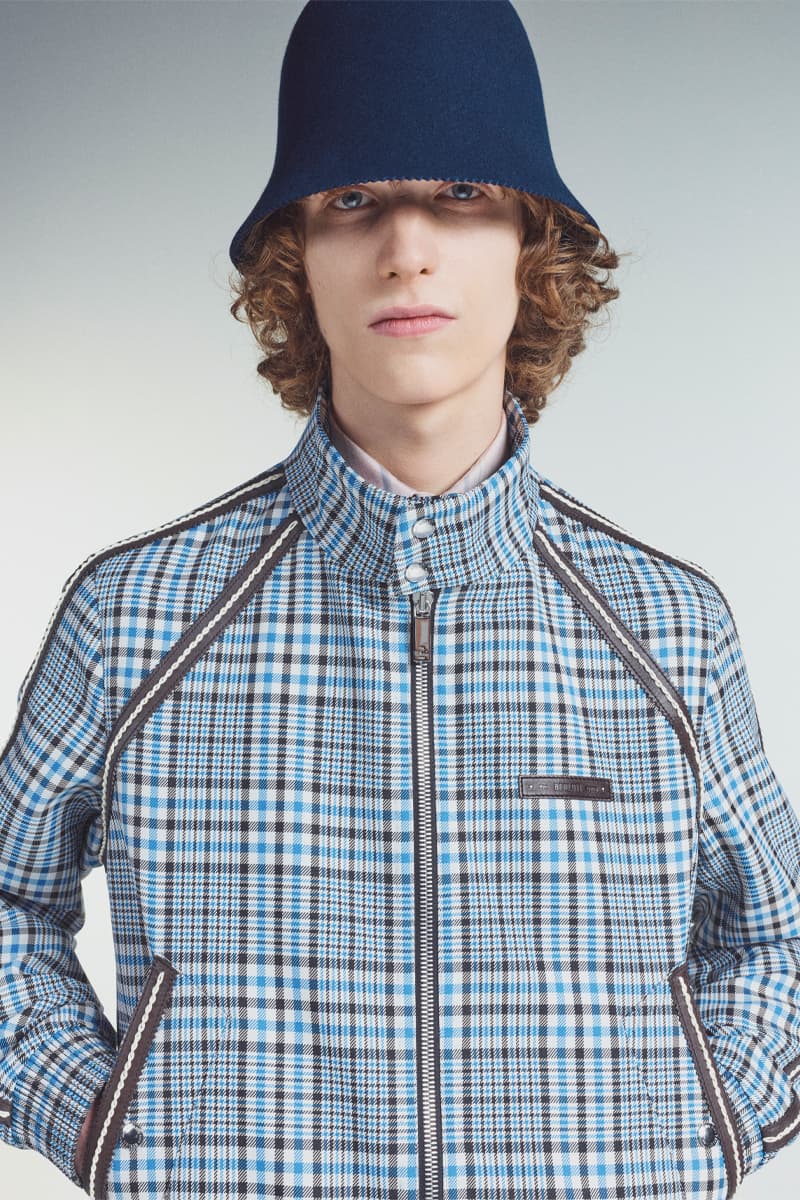 6 of 30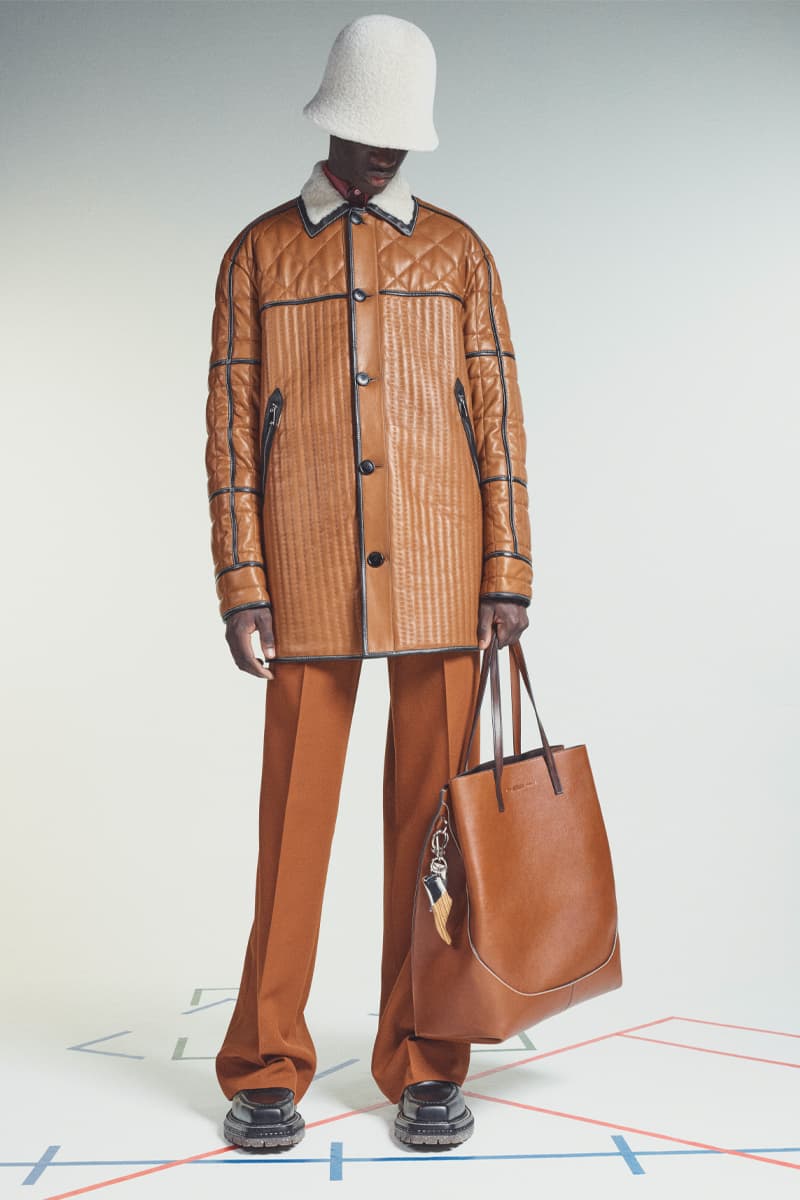 7 of 30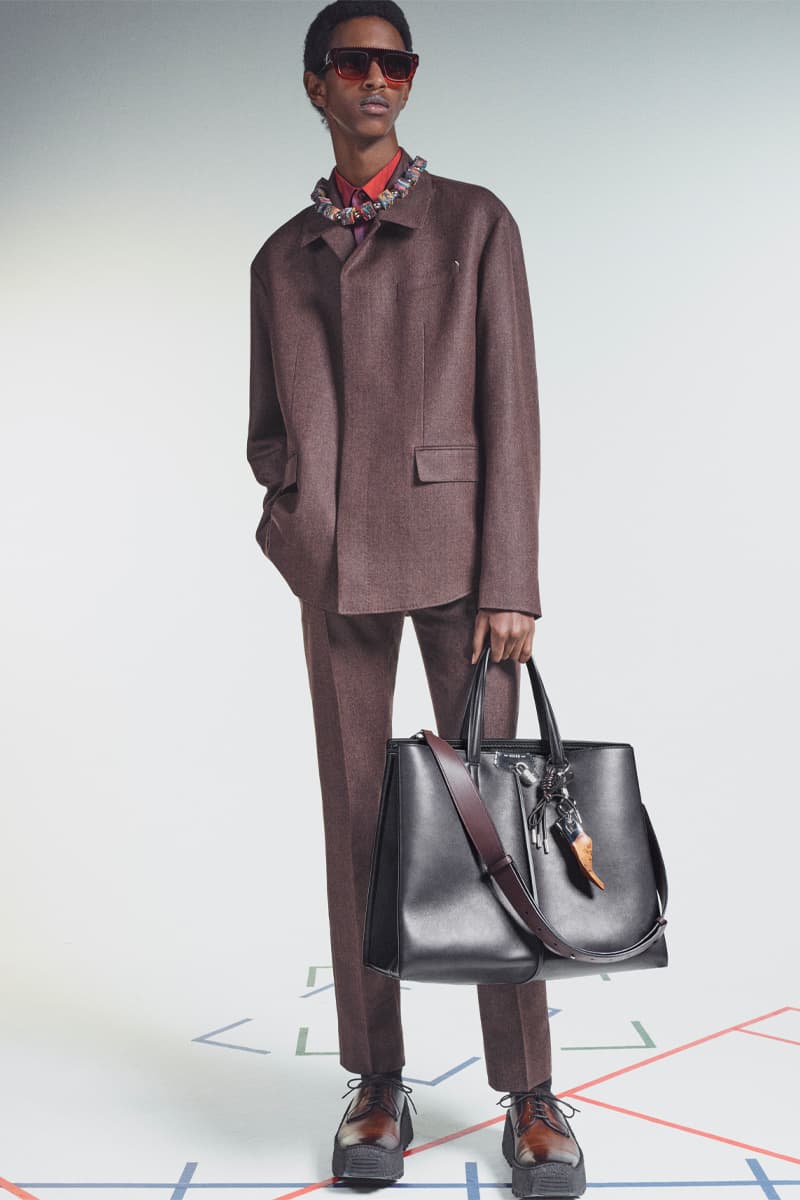 8 of 30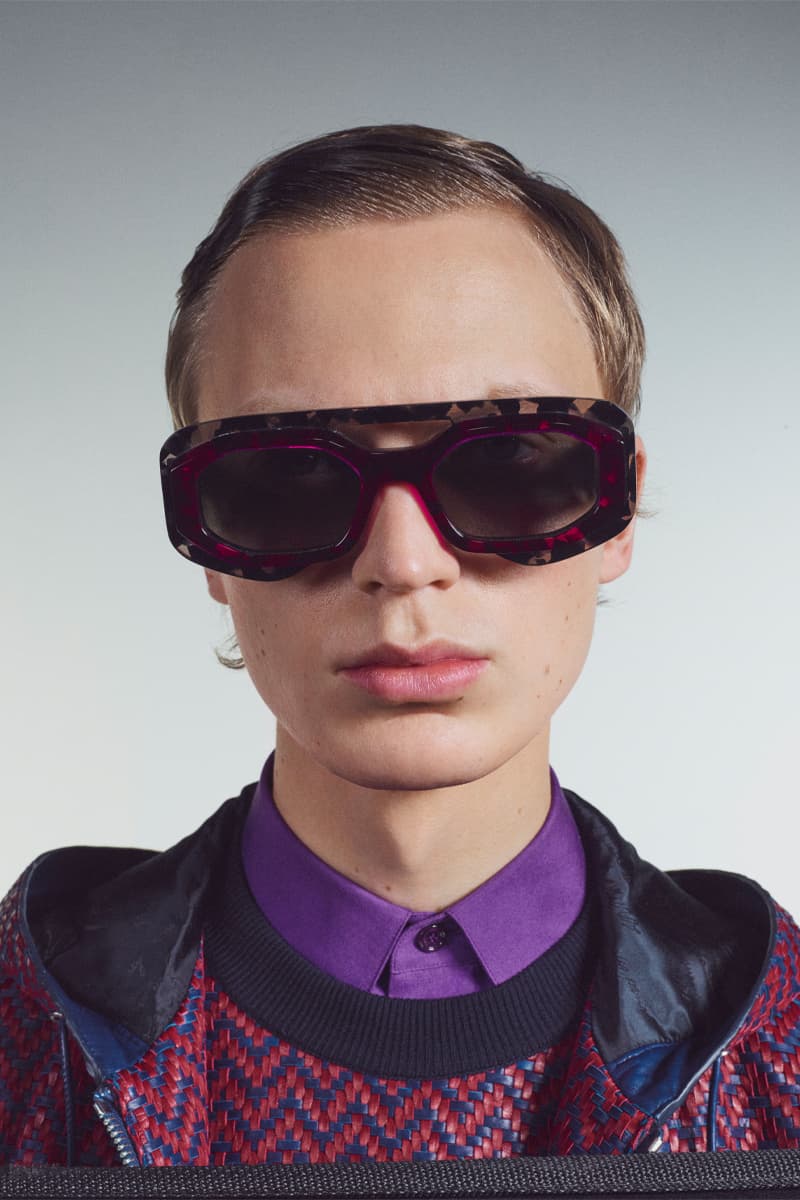 9 of 30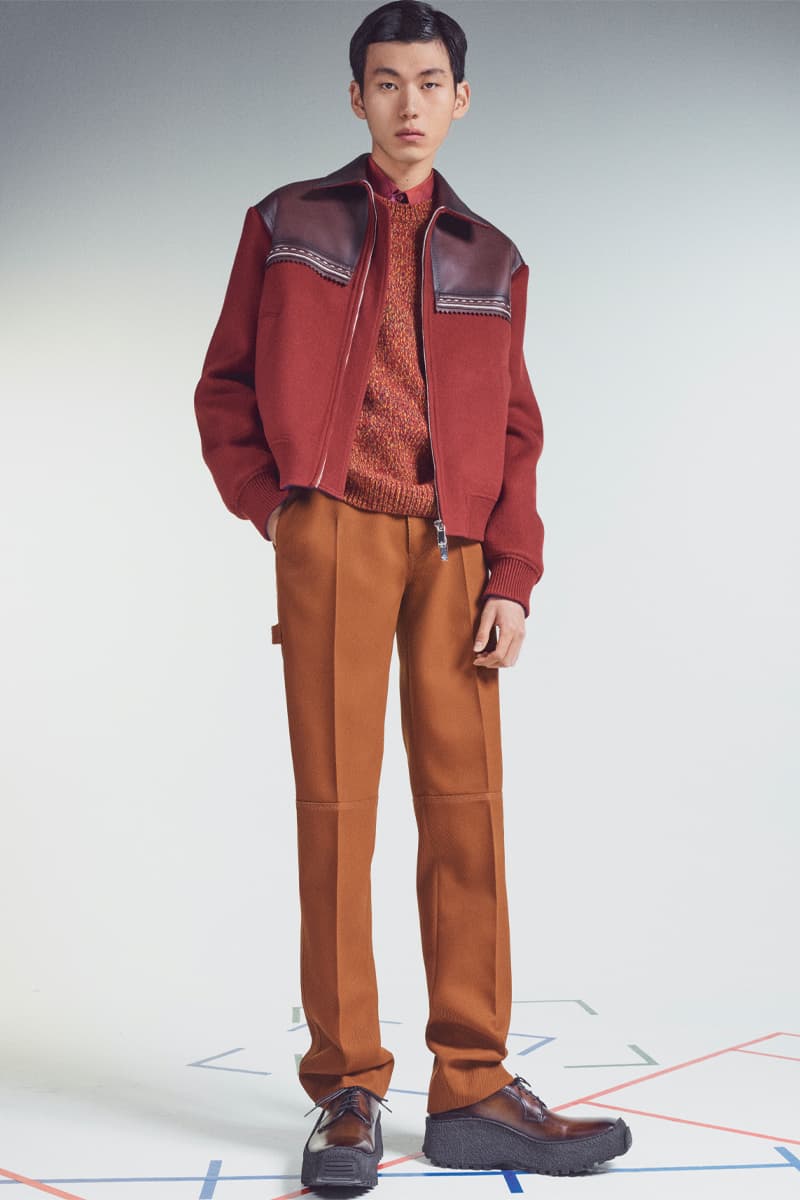 10 of 30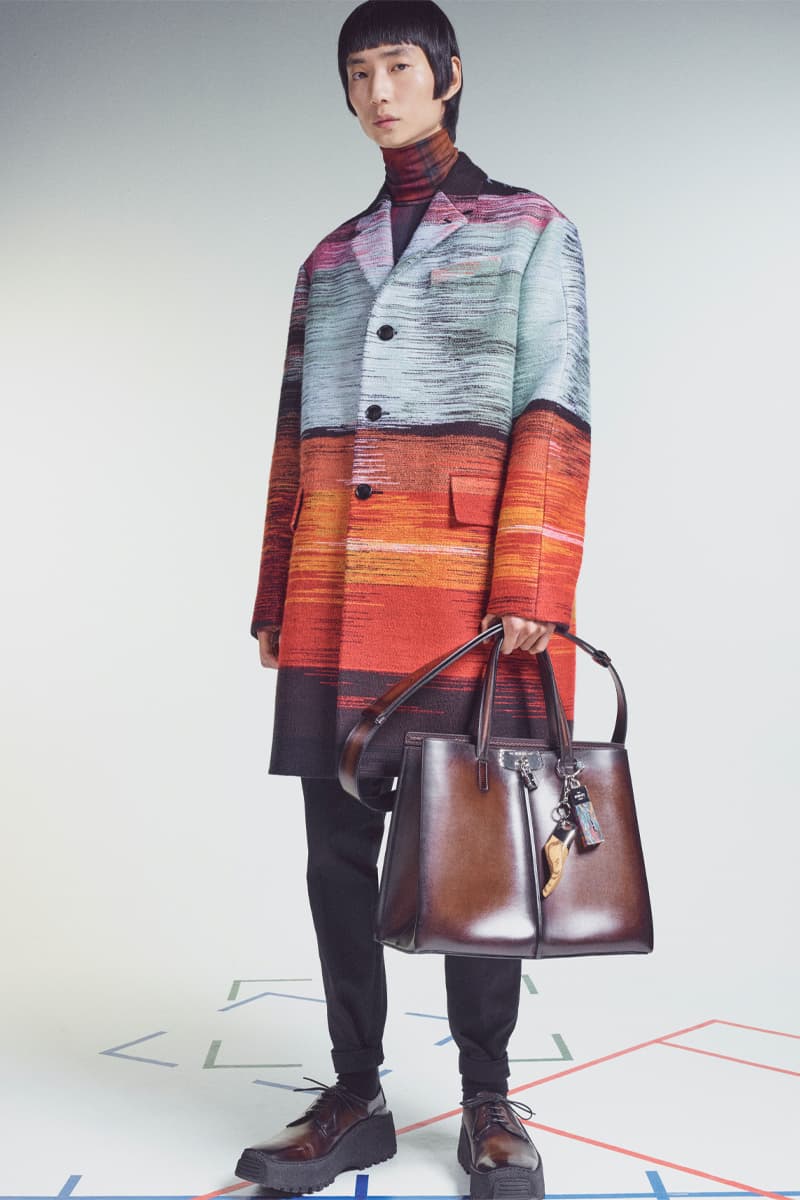 11 of 30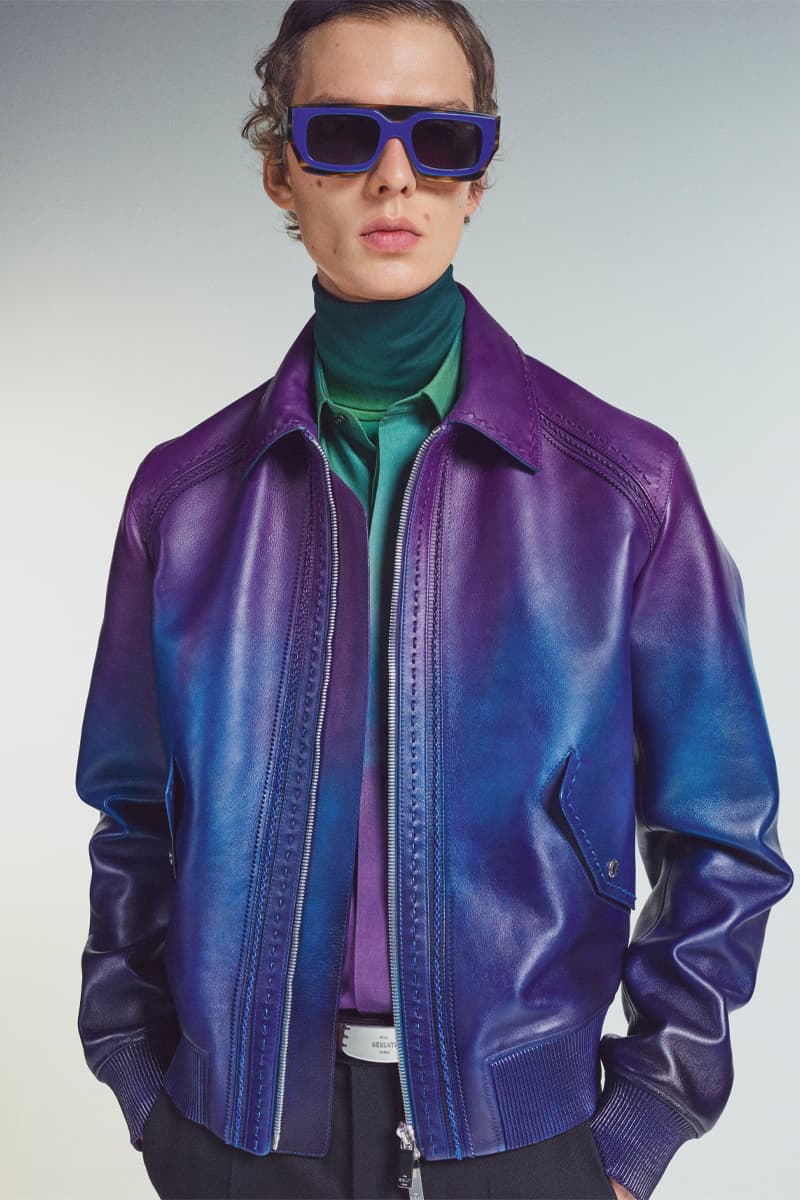 12 of 30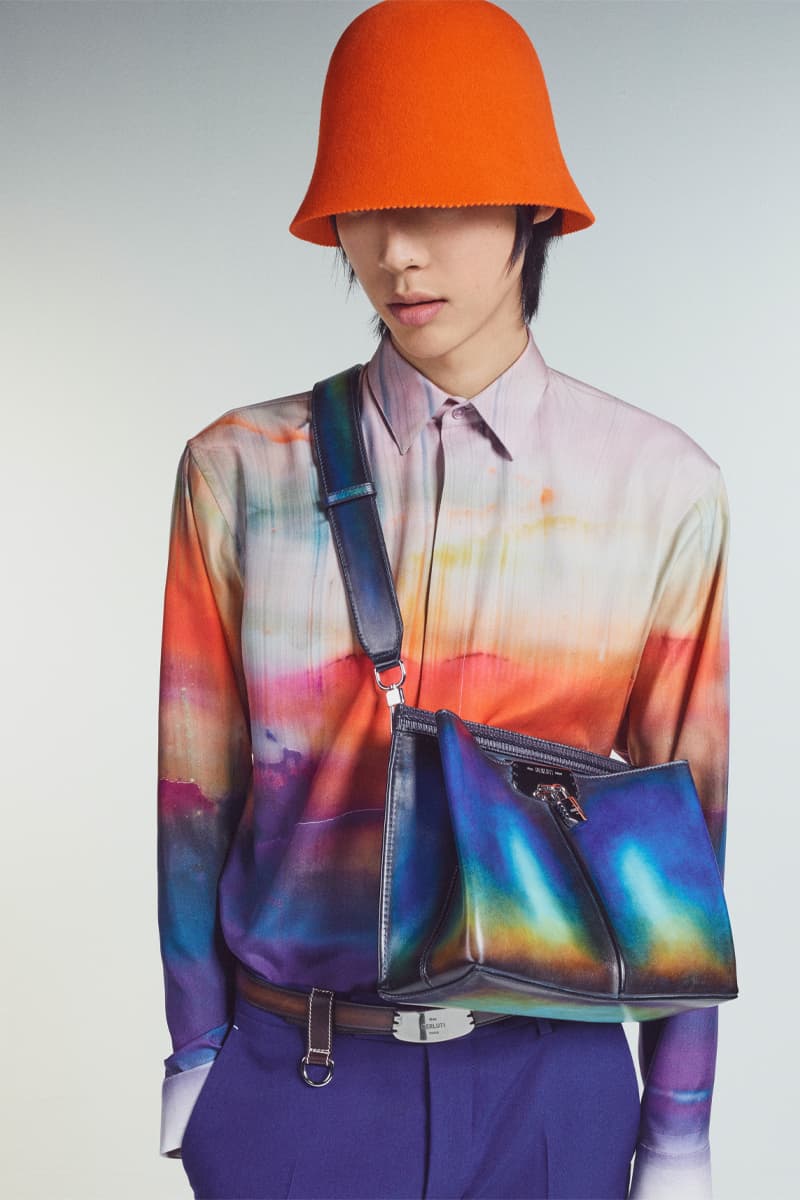 13 of 30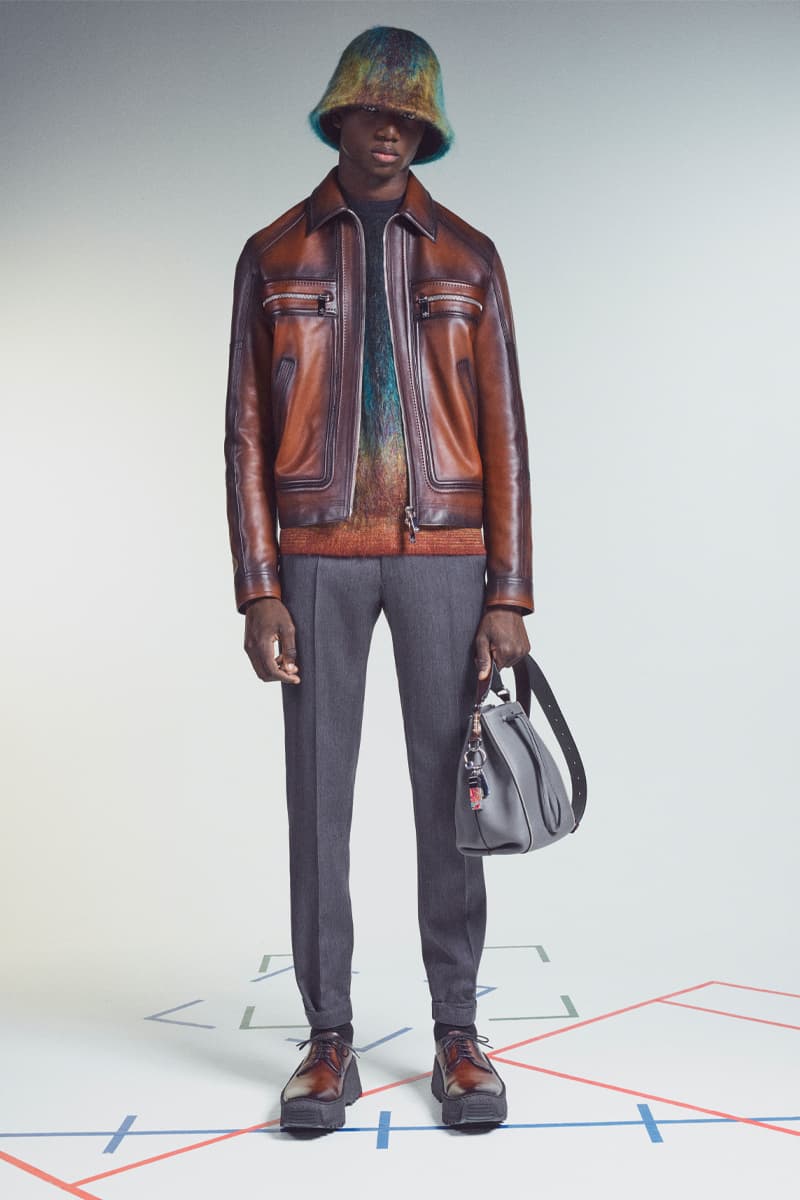 14 of 30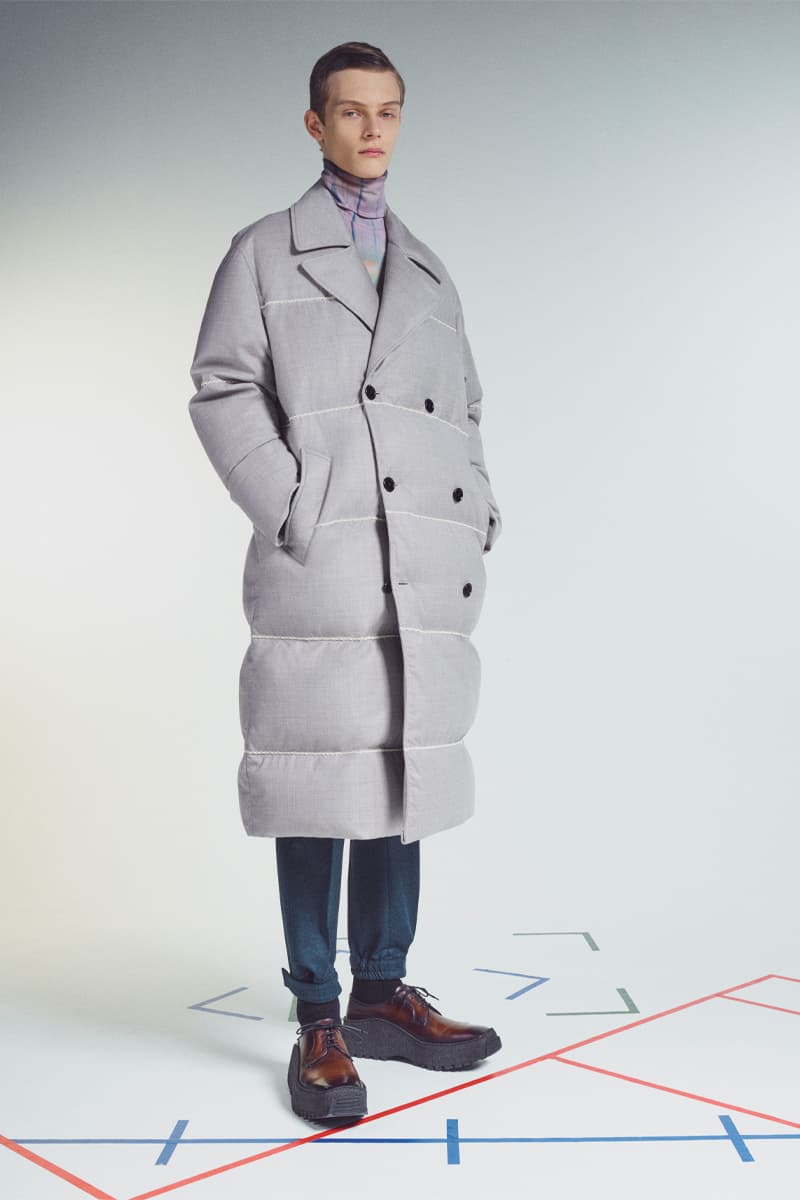 15 of 30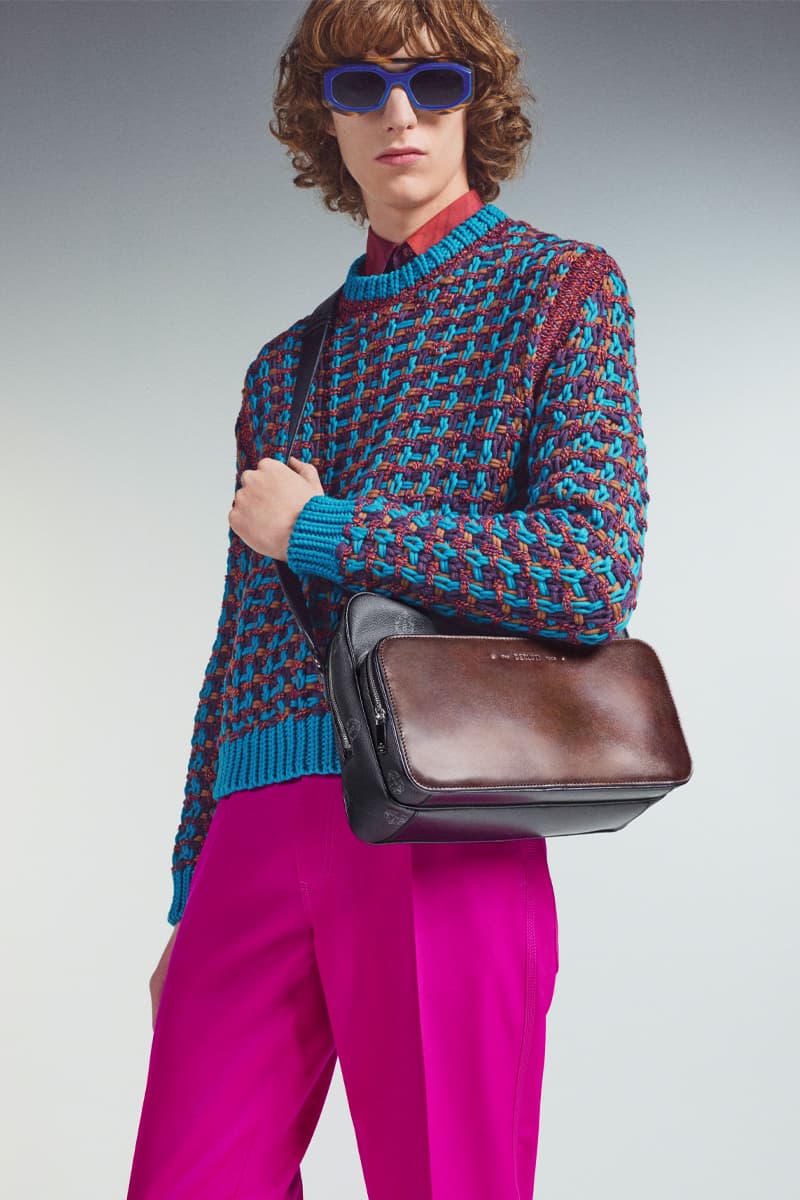 16 of 30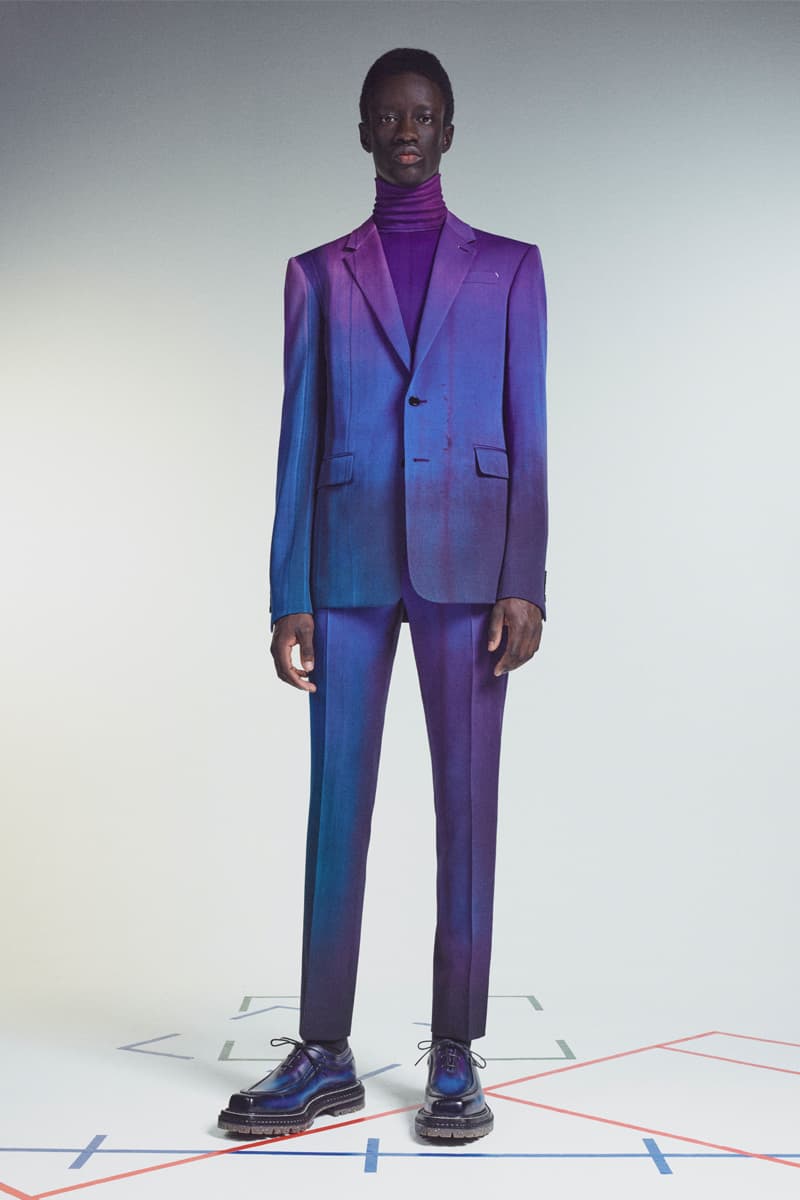 17 of 30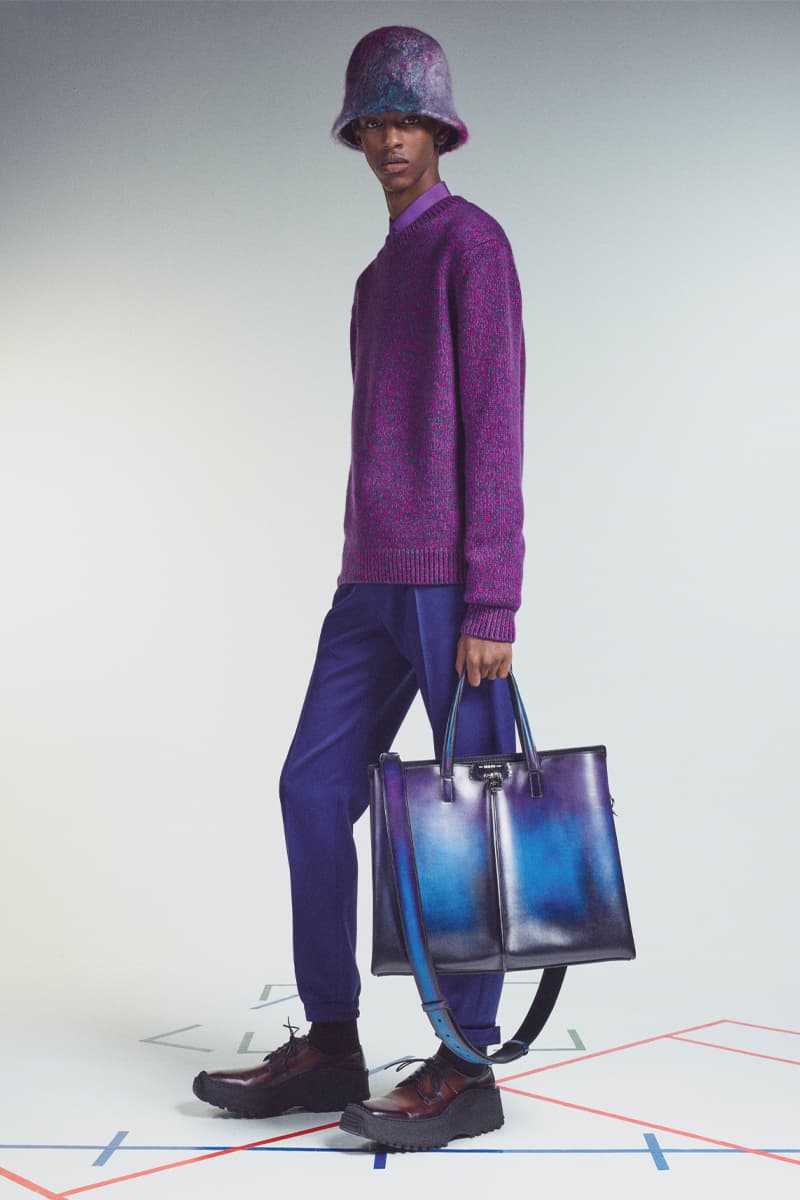 18 of 30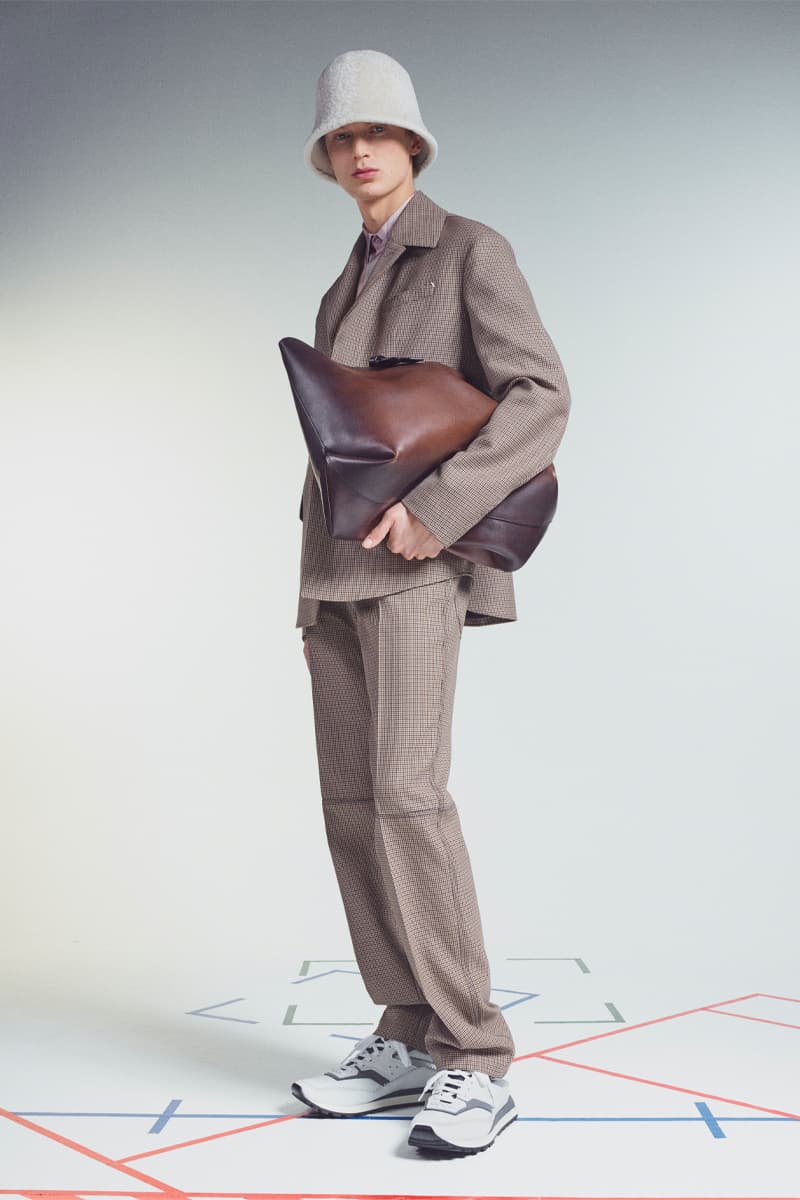 19 of 30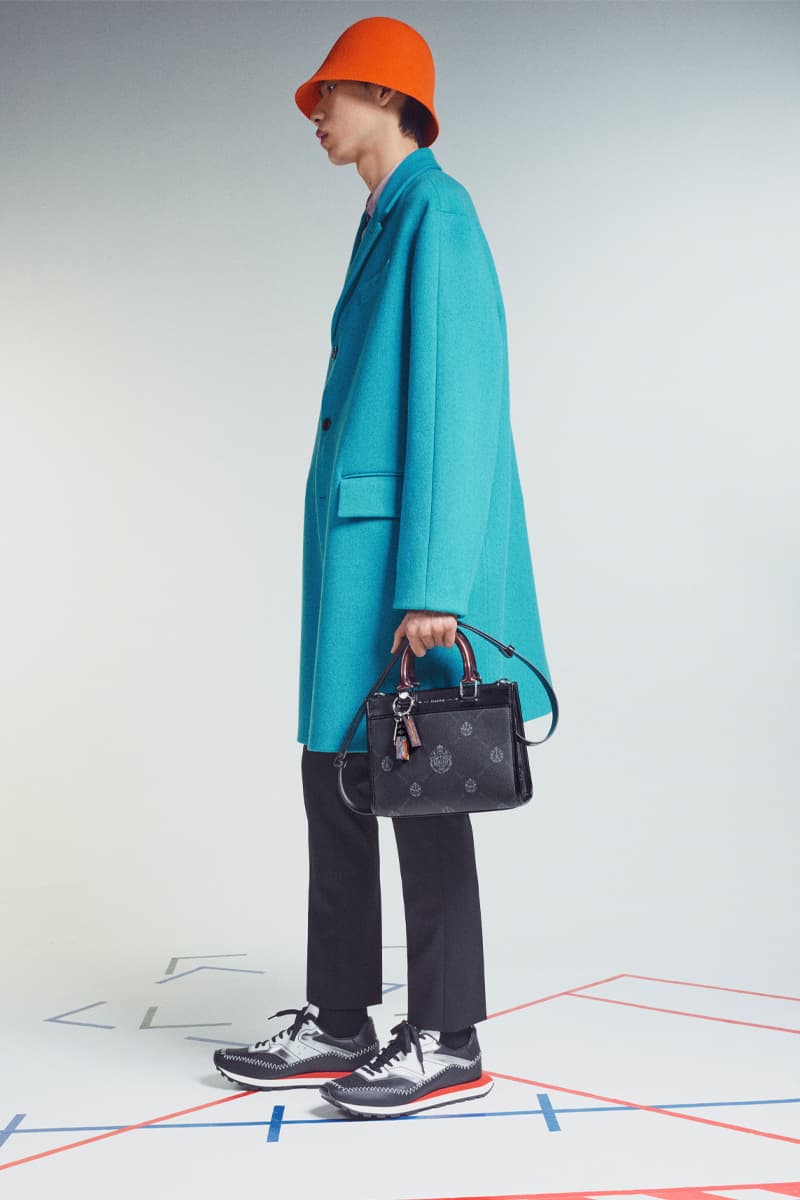 20 of 30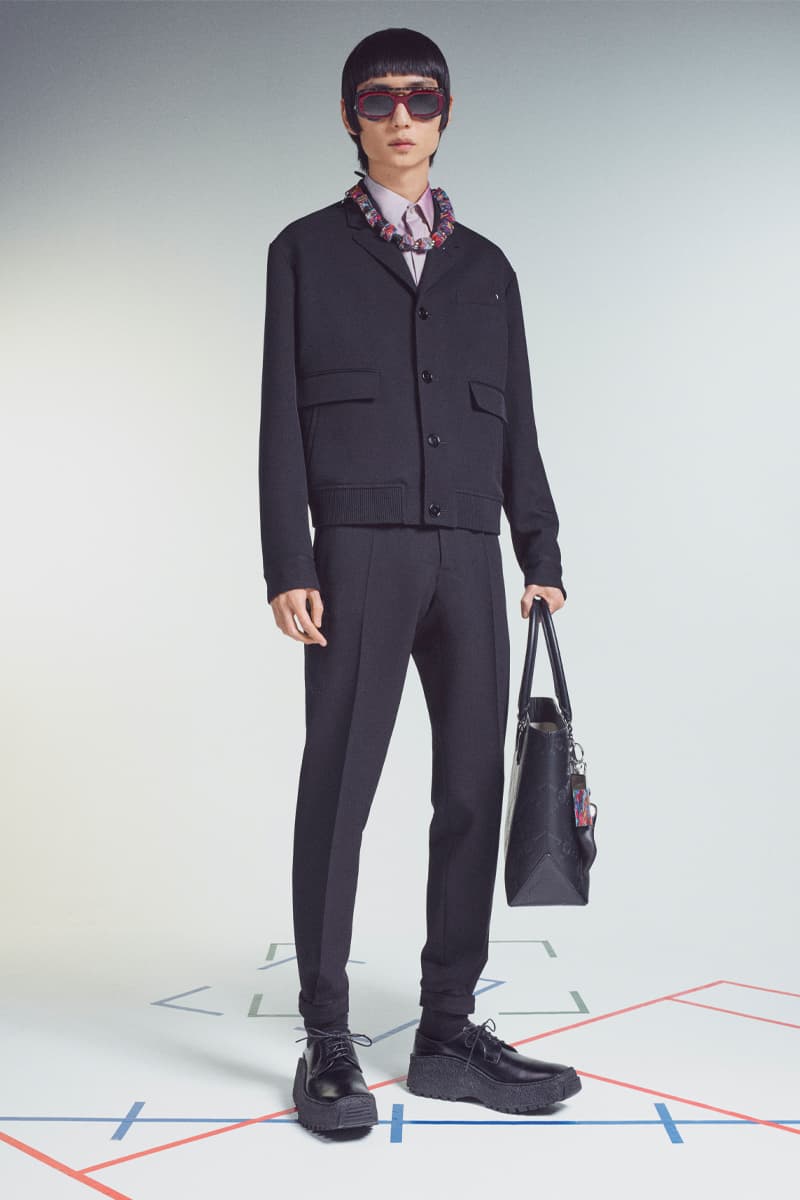 21 of 30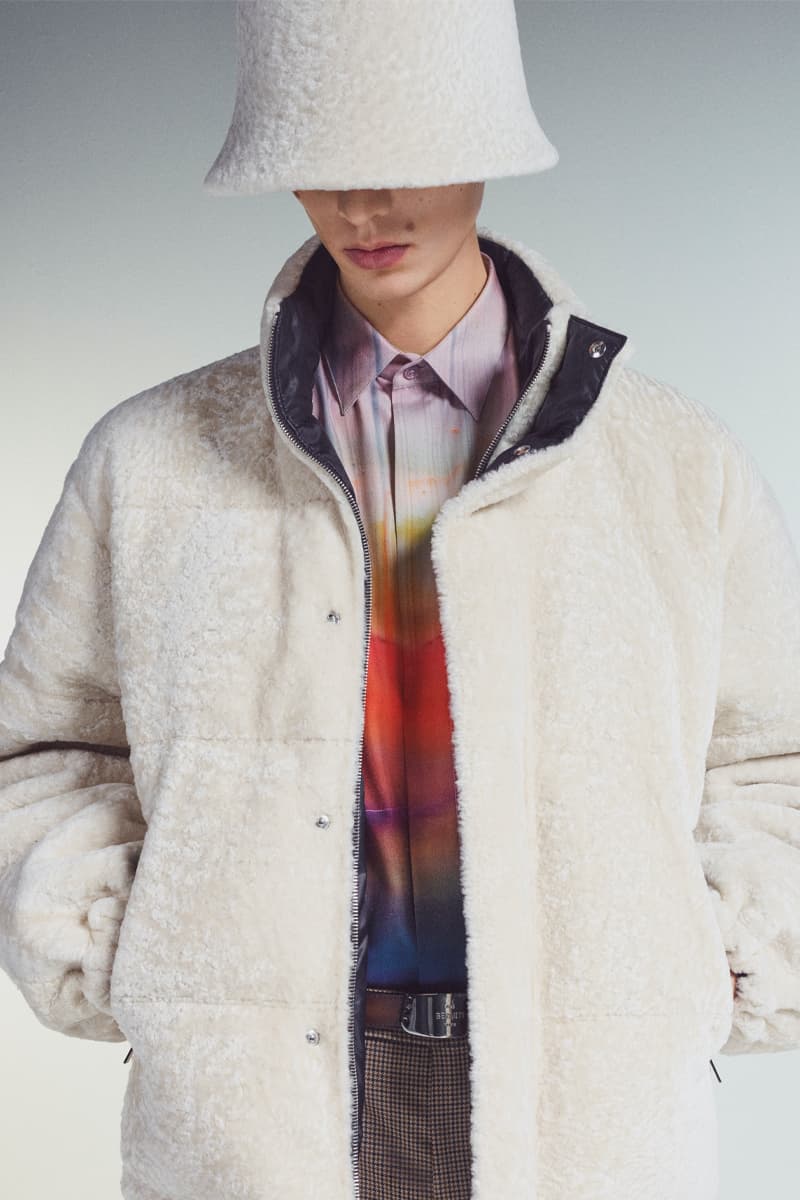 22 of 30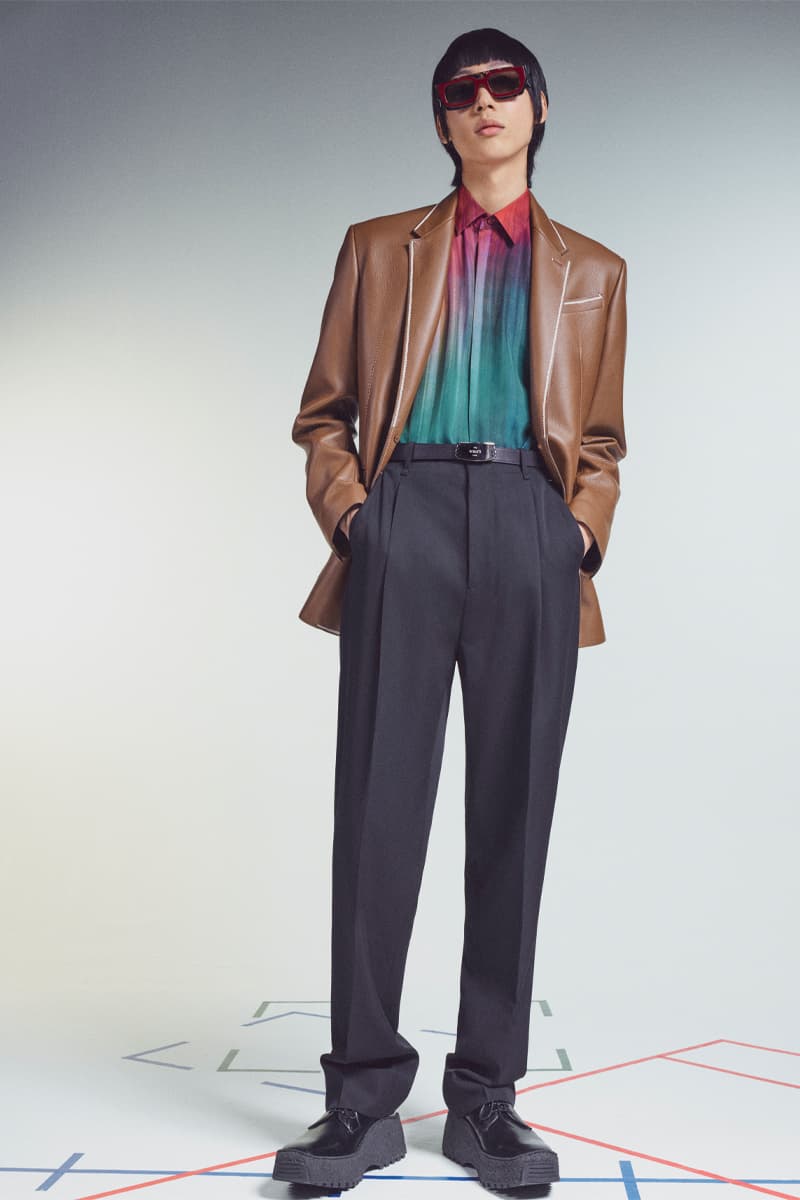 23 of 30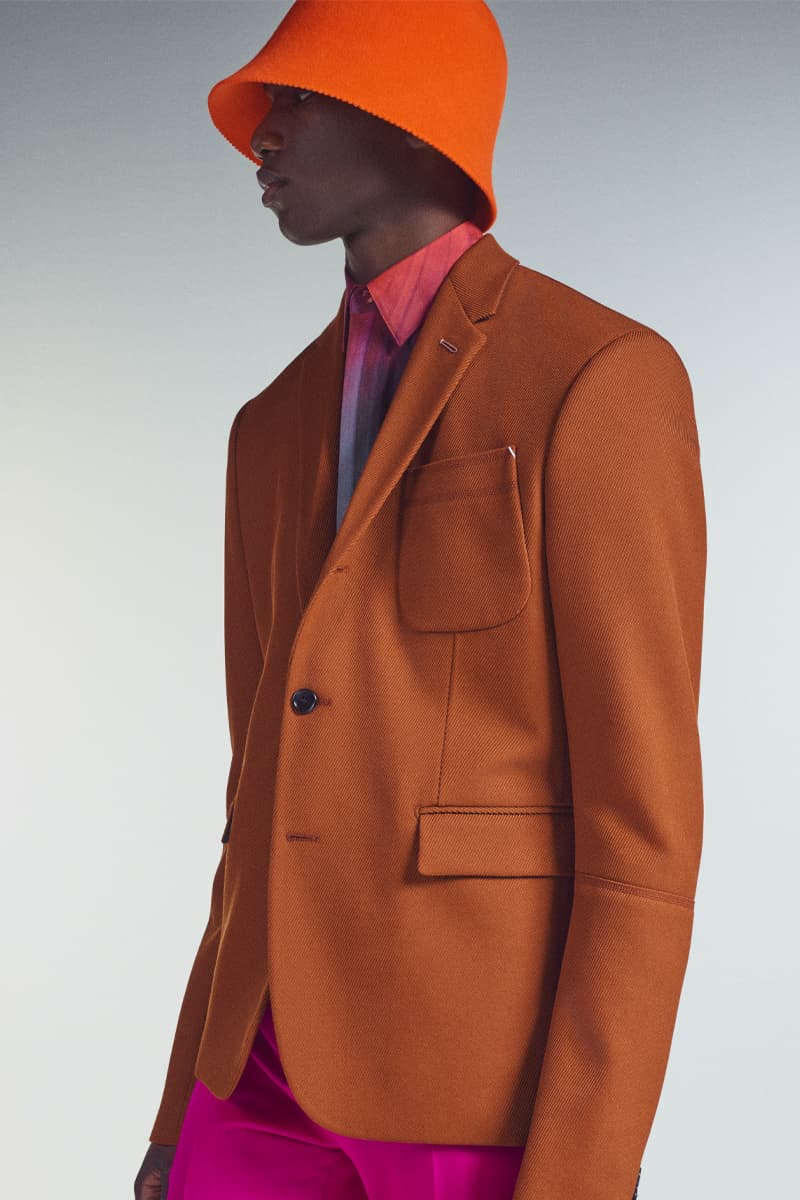 24 of 30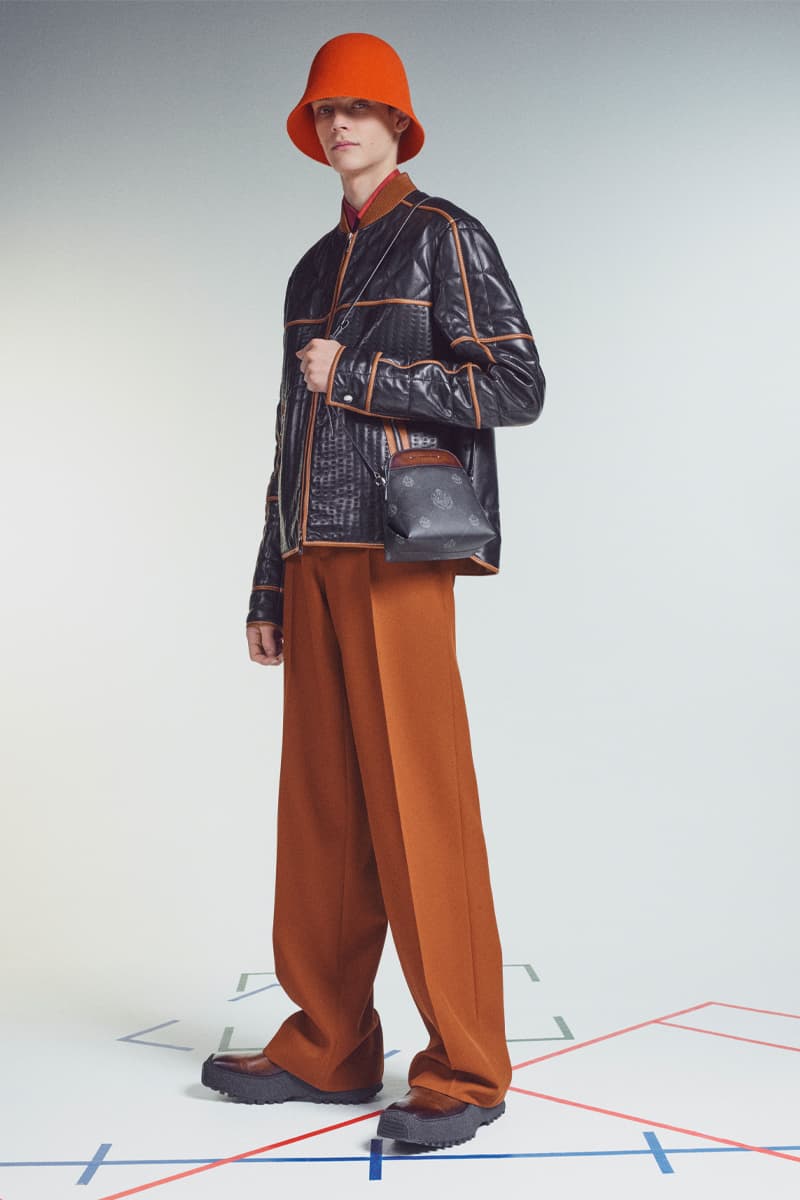 25 of 30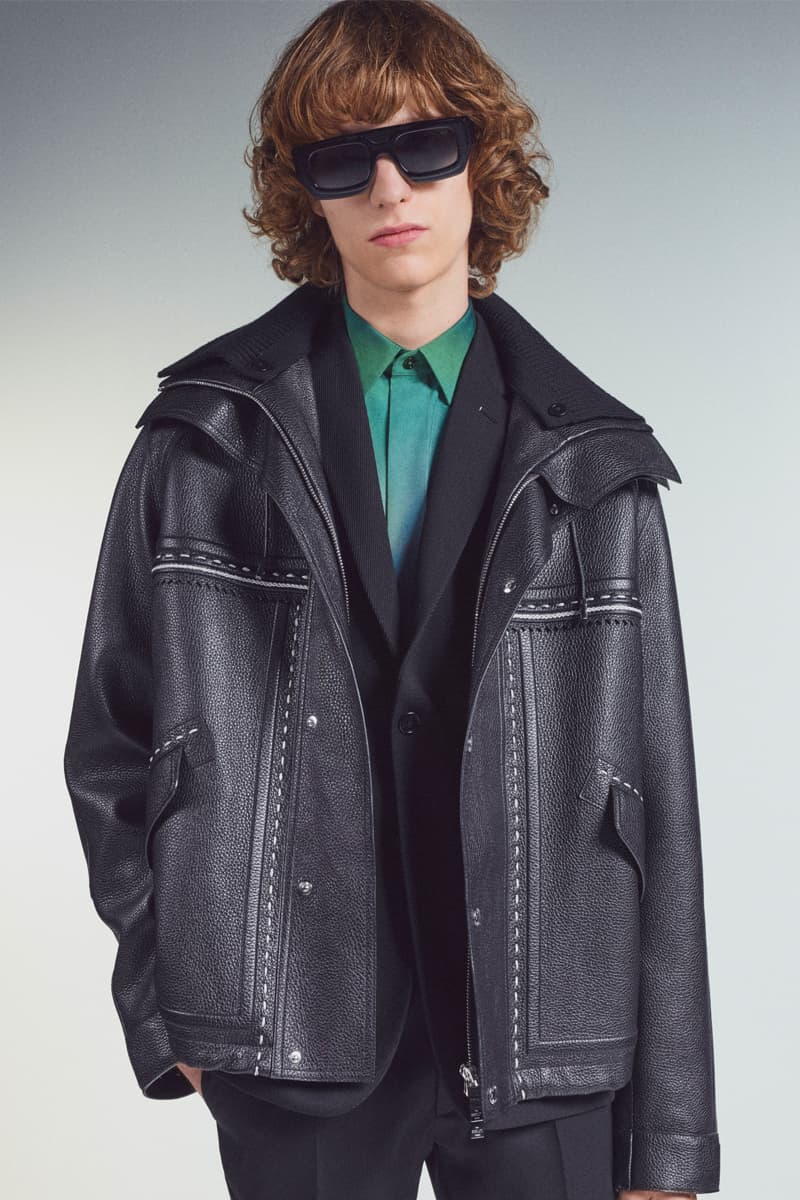 26 of 30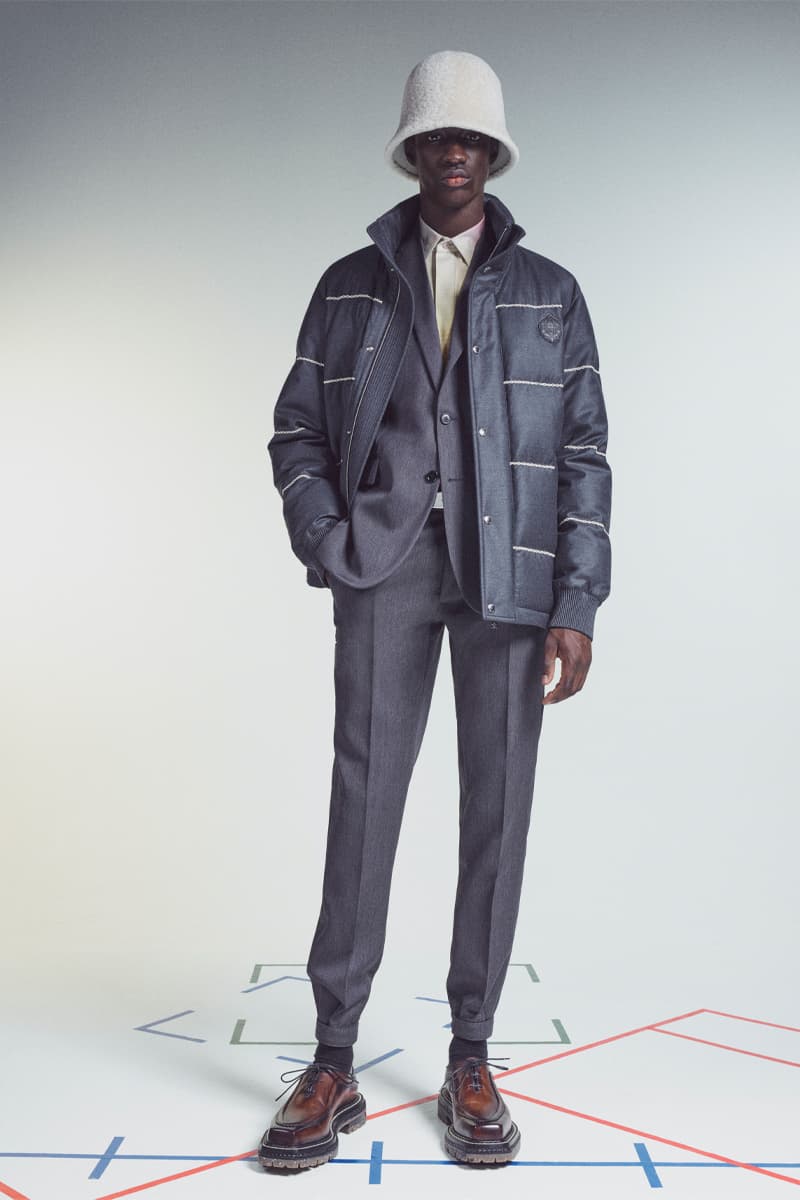 27 of 30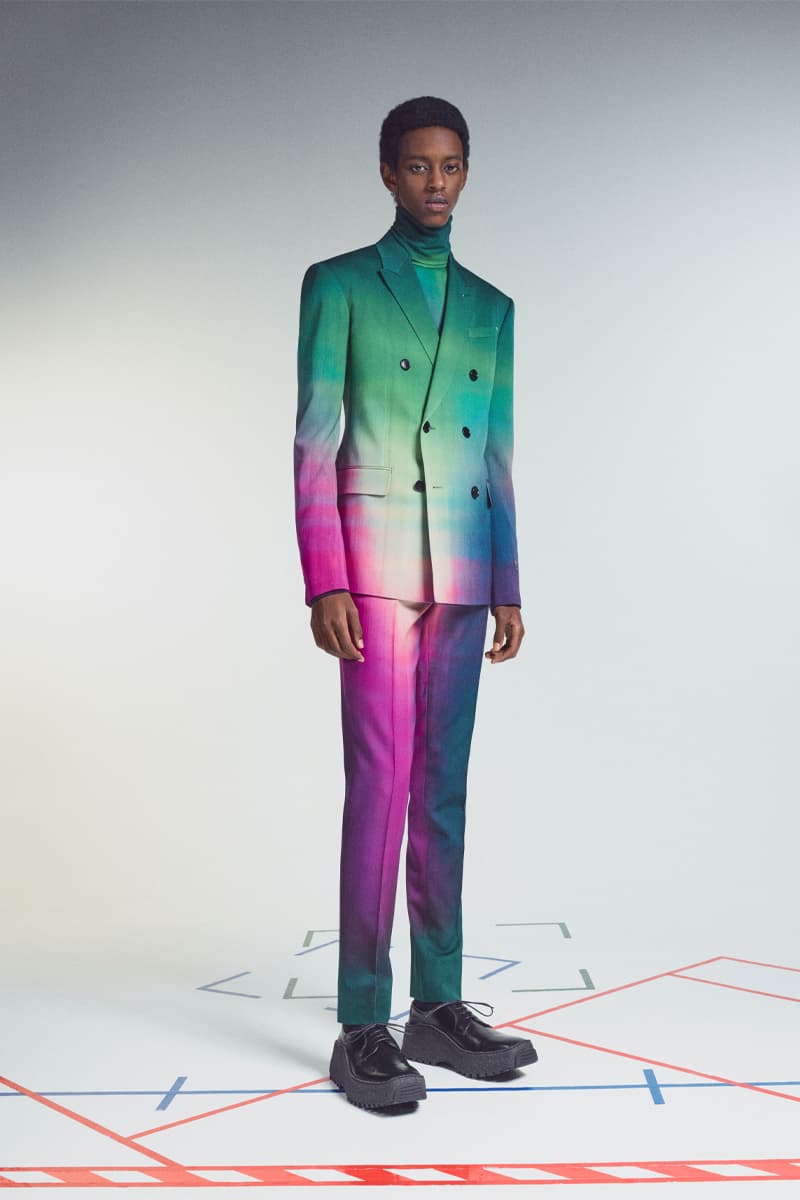 28 of 30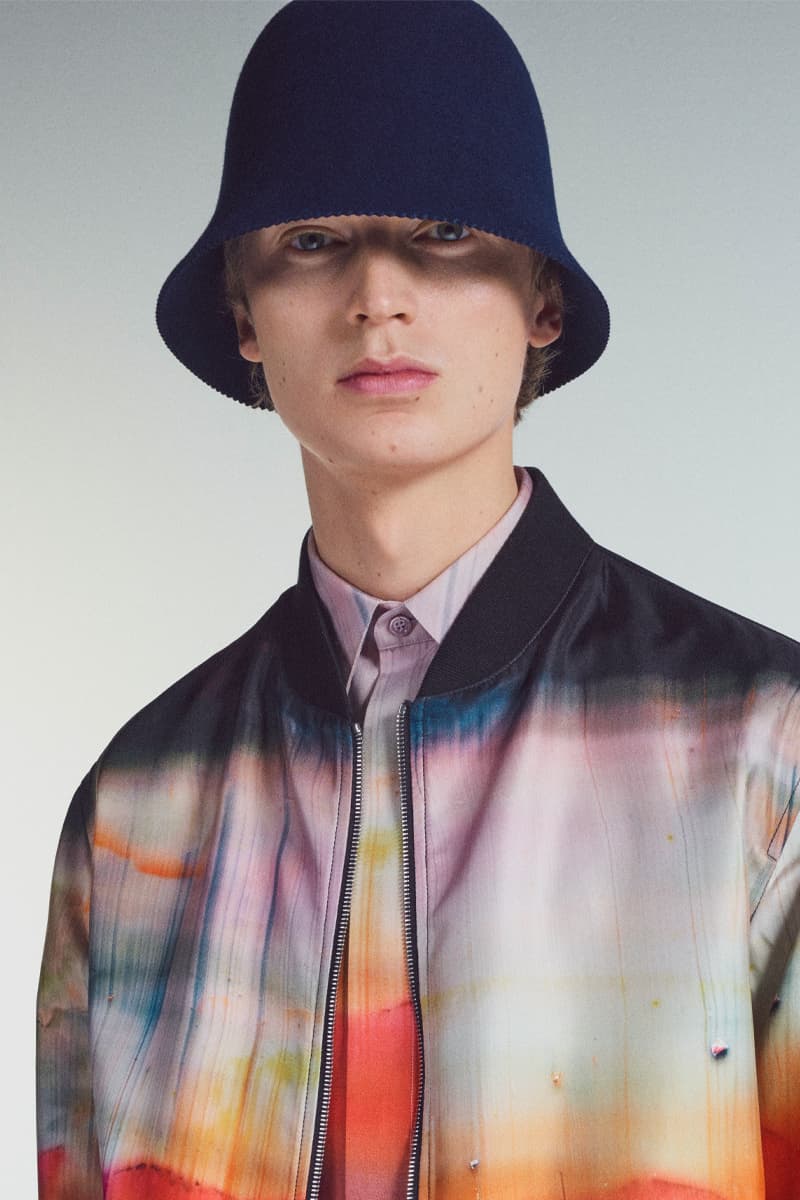 29 of 30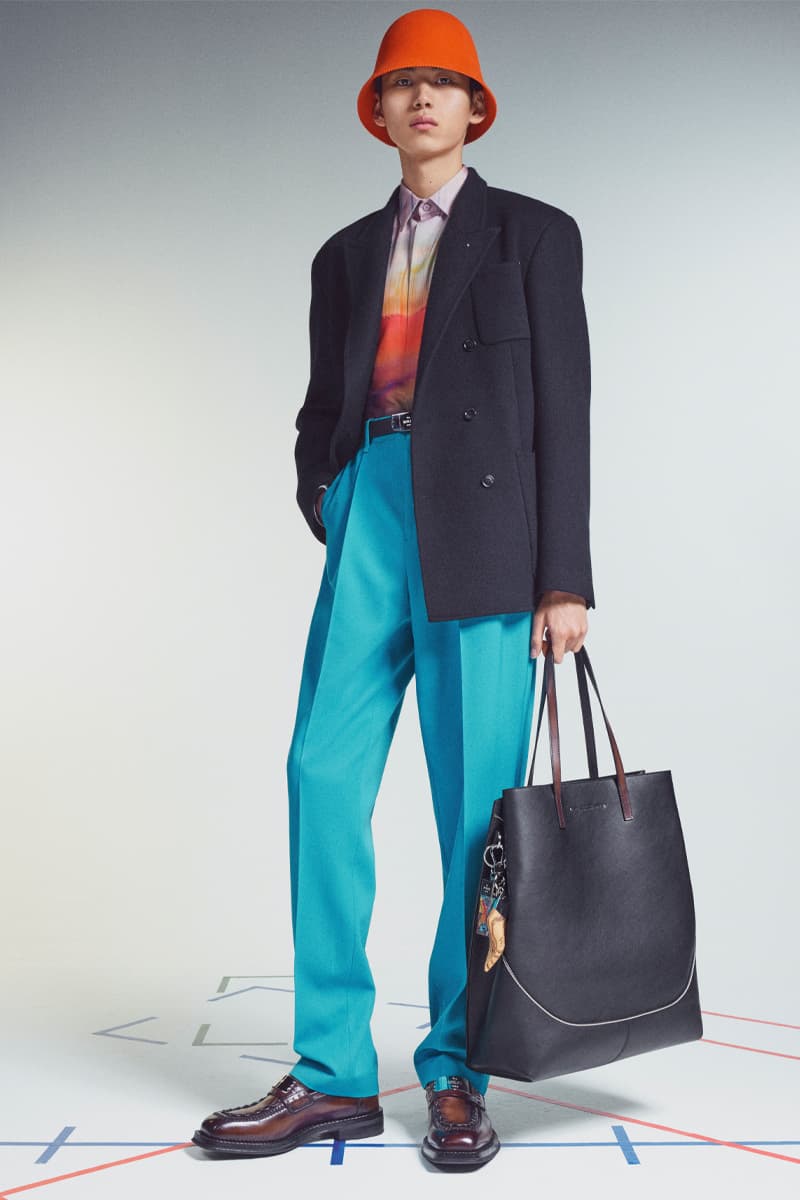 30 of 30
The Berluti Fall/Winter 2021 collection is inspired by the works of abstract, contemporary painter, Lev Khesin. The artist's use of color and texture heavily influences the tactile expression of the season's techniques and fabrications.
Khesin's aesthetic echoes that of Berluti's own artisanal patina methods, further emphasizing the kismet creative alliance between artistic director, Kris Van Assche and the artist. Khesin's vibrant and contrasting colors and textures are reinterpreted in the garments and accessories of the house of Berluti, creating a foundation for the collection that embodies adaptability and fluidity. Subtly unstructured lines inform the relaxed tailoring silhouette of the trousers and slightly oversized dress shirts.
The theme of comfort is at the forefront of the collection as expressed in the neo-suiting that fuses both traditional formal dress codes with those of the workwear and sportswear wardrobes. Color-blocking suits are paired with Berluti's classic shoes, where a white stitch embroidery, also known as the point norvégien, emphasizes the silhouette of the dress shoes. The point norvégien embellishes the square-toed brogues, while the new line of sneakers in patina leathers allow for hybridization of outfits from sports to formalwear. The suits feature rendered prints exactly outlining the artworks and motifs seen in Lev Khesin's paintings. Evident details including a fully hand-stitched coat highlight the handiwork of Berluti.
Check out Berluti's Fall/Winter 2021 lookbook above.
View this post on Instagram
In other fashion news, Nike is ranked the most valuable apparel brand for the seventh consecutive year.